ON SALE: Two new eBooks! Visit the shop!
Chicken is a go-to protein source for most of the world and it's perfect for a low carb lifestyle! We're sharing over 25 of our favorite low carb and keto-friendly chicken recipes (this post gets updated regularly, so the list just keeps growing)! Check out our favorite low carb chicken recipes below!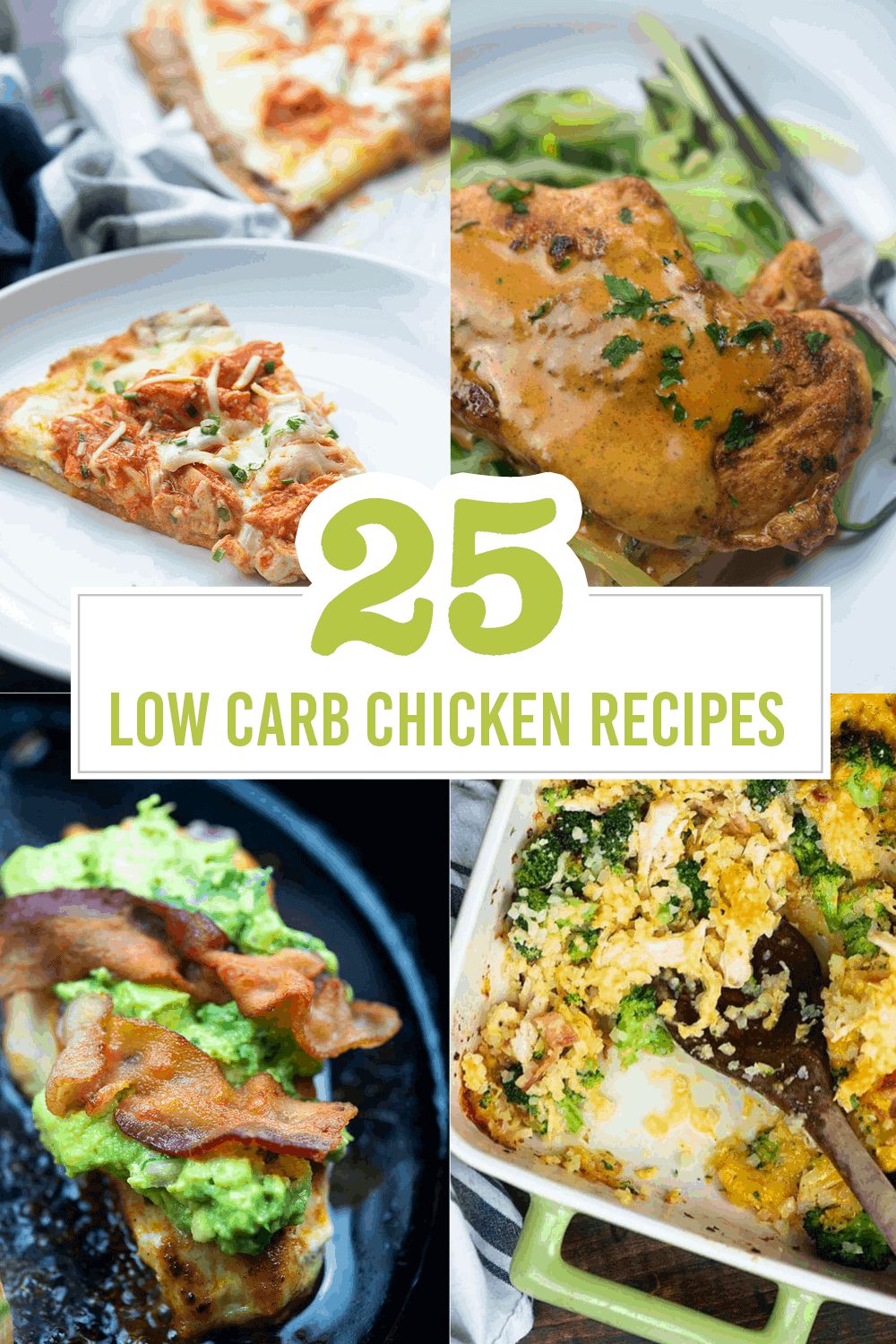 If there is one thing that I hate more than anything, it's hearing that moms (and dads!) are out there cooking one low carb dinner for themselves and a whole separate dinner for their family.
Y'all…this does not have to happen! Low carb can be delicious and flavorful and your family doesn't even need to realize they're eating low carb right alongside you!
Low carb recipes with chicken for the whole family…
Even if all the people you are cooking for aren't low carb, these chicken recipes will impress!
In the following recipes you will find chicken prepared in all sorts of ways to fulfill any craving you are having. Our most popular recipe with our readers is number one on the list. However, our house favorite is the low carb taco soup…extra creamy, nice and spicy, and just packing loads of flavor. Be sure to check it out!
If you are interested in more recipe ideas we have put together a list of low carb breakfast ideas and a list of low carb side dishes to go with your entree. Enjoy friends!
25+ Family Favorite Low Carb Chicken Recipes
We have compiled over 25 of the BEST low carb recipes centered around chicken. The possibilities are endless when it comes to creating a flavorful low carb chicken dinner and you'll find all kinds of inspiration right here.