ON SALE: Two new eBooks! Visit the shop!
These LOW CARB EASTER RECIPES will help you stay on track this holiday and keep your family happy at the same time! All of these low carb recipes have been tested and approved by my carb-loving family and they're excited to see a few of them on our own dinner table this holiday!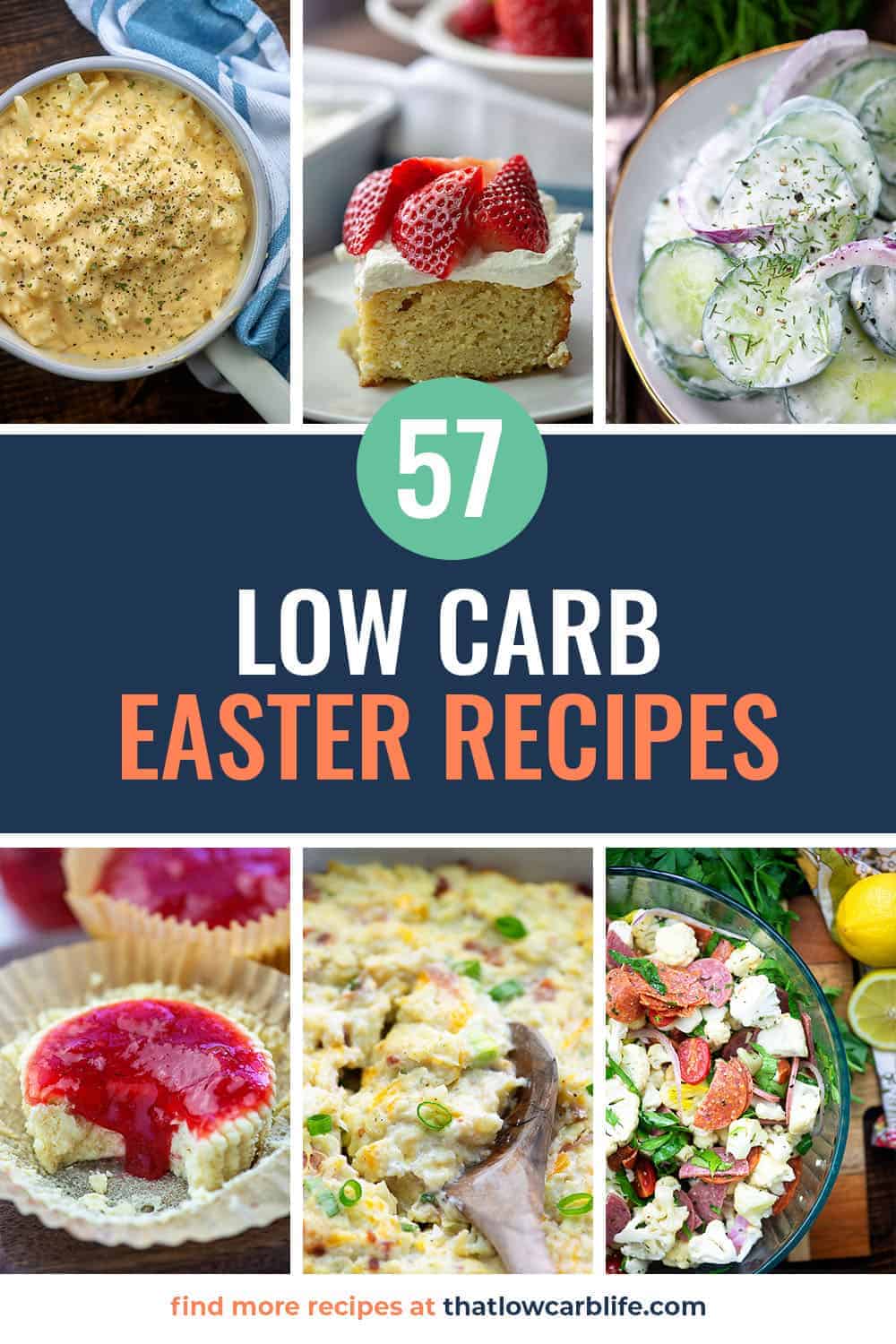 It honestly feels so strange to be sharing tips and recipes for the upcoming Easter holiday, because let's be real…we're all going to be celebrating alone at home.
I'm sure many of us will skip the traditional dinner and do something completely opposite, which is what we considered as well. It's a valid option. In the end, though, my husband and I decided to keep things as normal as possible for our kiddos.

They're teenagers, but we're still doing an egg hunt, eating a ham, and piling up on the side dishes. We're keeping it as low carb as possible, but being sure to include the recipes our carb-loving teenagers love too!
I've rounded up some of our favorite holiday low carb dishes here for you to try too! You'll find appetizers (deviled eggs, obviously), side dishes, and desserts!
Low Carb Easter Recipes!
These low carb side Easter recipes are perfect to serve alongside that Easter ham! You'll find everything from appetizers to side dishes to desserts!