These Air Fryer Boneless Pork Chops turn out flavorful and juicy in just 15 minutes with 5 ingredients! This is our go to recipe for pork chops that are never dry or tough, always a hit with the family, and perfect for a busy night!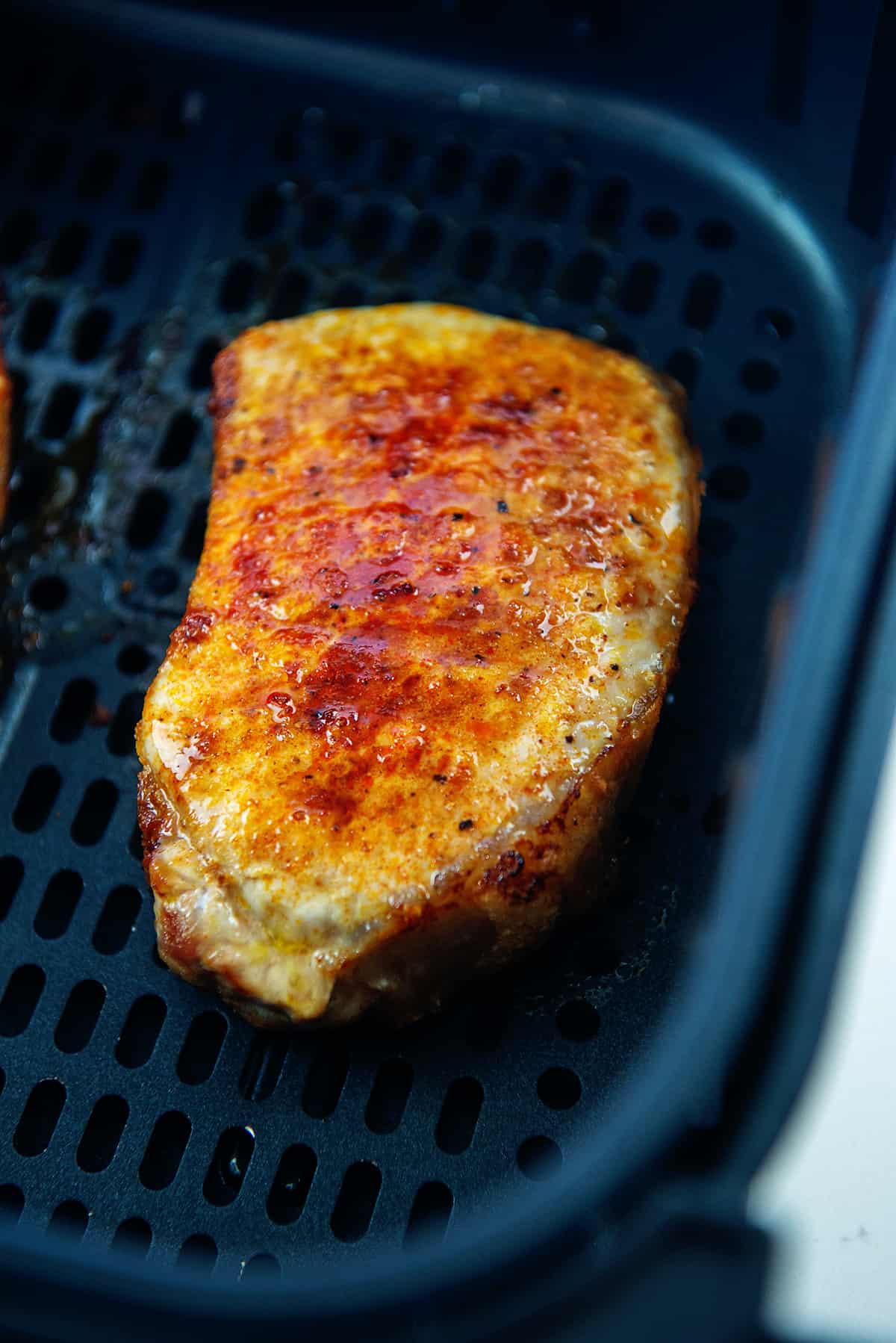 I find it so easy to get hung up on coming up with new and creative recipes so that my family doesn't get bored of the same old thing night after night, but you know what?
When I ask what they want for dinner, they always come back to the classics.
Take pork chops – they ask for simple pork chops at least once a week and I just keep things interesting by mixing up the side dishes.
Some of our favorites include our broccoli cheese casserole, German cucumber salad, and cauliflower mac and cheese.
What We Love About This Recipe:
These pork chops are SIMPLE – just 5 ingredients (plus salt and pepper).
These cook quickly – 15 minutes total time!
Boneless pork chops are easy to adapt – swap out whatever seasonings you like!
Pork chops are delicious with a wide variety of sides, so you'll never get tired of eating the same meal over and over.
Pork Chop Recipe: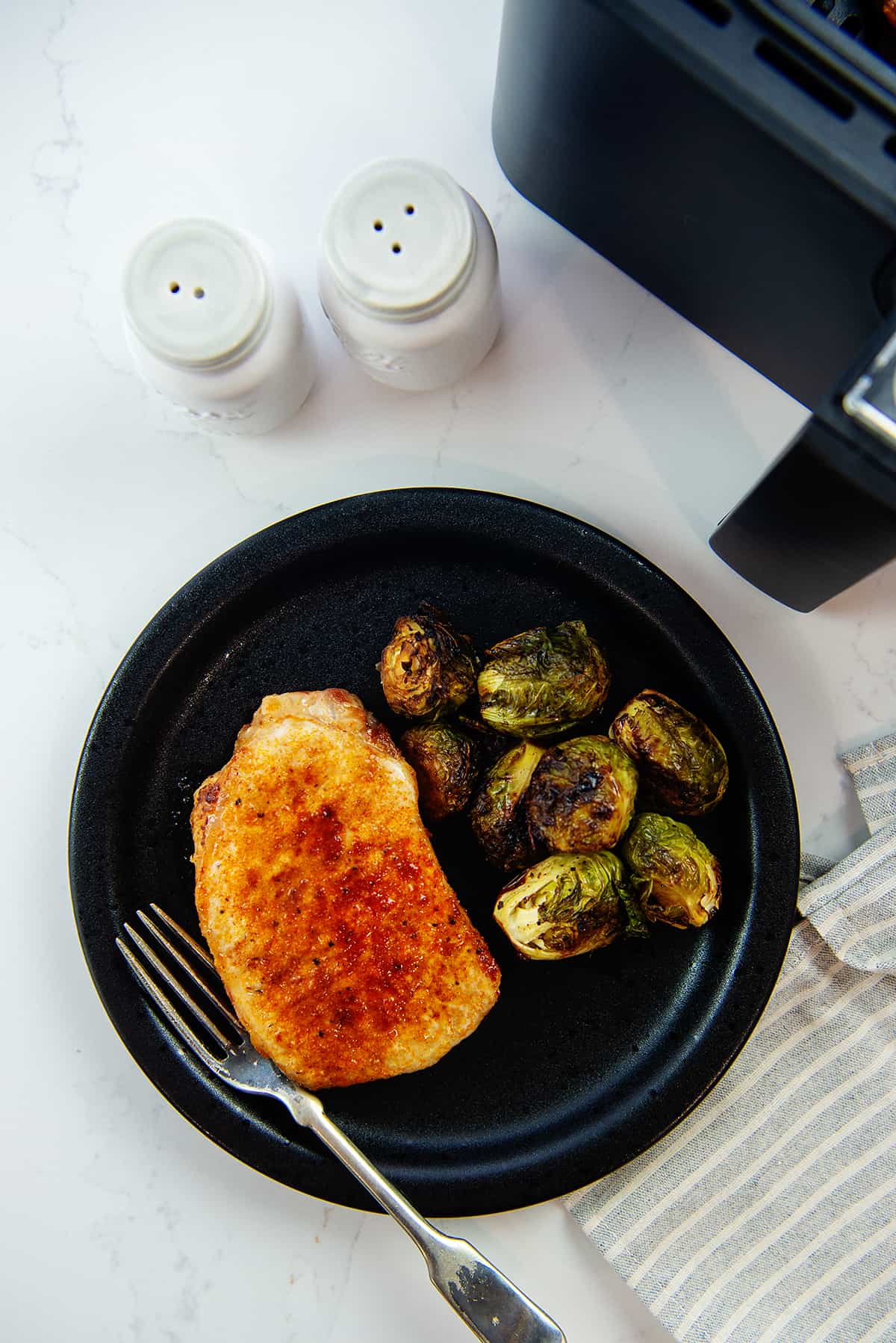 We love our air fryer so much that we created a whole website dedicated to air fryer recipes. Full disclosure – they're not ALL low carb, but I sneak in as many as I possibly can, including these boneless pork chops!
We shared this recipe over on our air fryer site. Grab the Air Fryer Boneless Pork Chops Recipe and poke around a bit! You might find a few other favorites to try out.