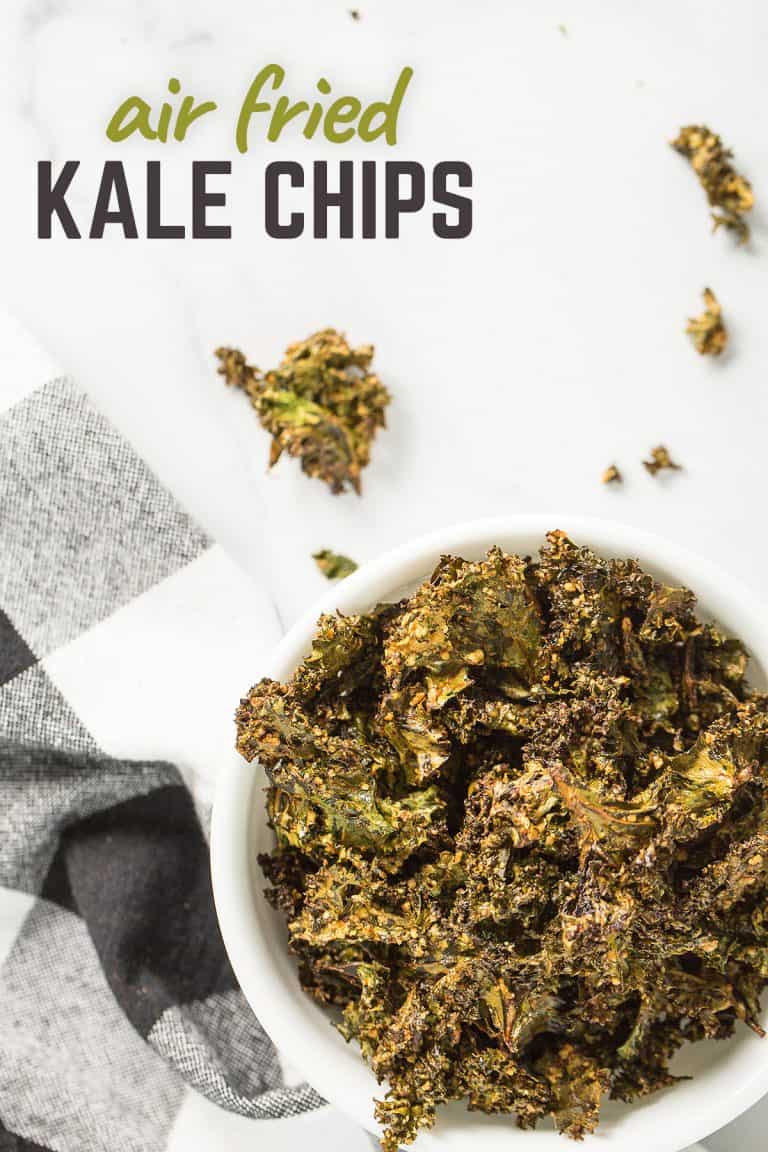 Truth: I never thought I'd be the type of person that would look at kale and think, oh yum, snack time!
But, here I am.
It's a strange life I lead, but if it involves crispy vegetables that I could munch on for days, well…count me in!
These kale chips are ready from start to finish in about 10-15 minutes…so simple, so crispy, and super versatile!
Kale Chip Recipe:
If you have an air fryer, you'll want to check out these air fryer kale chips! They really do make a great snack!
I shared them over on AirFried.com – a new blog that my husband and I started a month or two ago. Fair warning – there are lots of sugary recipes over there, but I'm trying to bring in some yummy low carb goodies too!