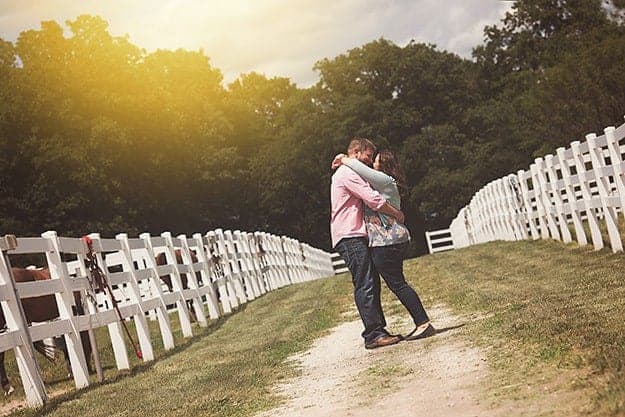 welcome!
We're Chad and Karly – high school sweethearts with a love for food (and each other, still, even after over 20 years).
Over the years we added a lot of love and a few pounds, but we didn't want to give up all the delicious foods we love by going on a restrictive diet. That's where eating low carb comes in. Karly started experimenting with the low carb keto lifestyle and the pounds starting dropping without anyone feeling like they were missing out. I mean, what's not to love about butter, bacon and cheese? This lifestyle was made for us!
Do you feel the same? Then you're going to love our growing collection of tasty, low carb recipes that are super easy to prepare!
What is a Low Carb Diet?
A low carb diet is one that limits how many carbohydrates you eat. This means consuming smaller amounts of (or eliminating) pasta, bread and sugary foods in favor of protein-rich whole foods and veggies. Sometimes this way of eating is called a keto diet, but not all low carb food results in ketosis. Whether you're doing keto or just limiting carbs, you'll find loads of recipes to fit your needs. If you browse our Recipe Index you'll see that you can quickly sort our recipes by net carbs, then save them to your own account!
Can eating low carb help you lose weight? Most definitely! Studies have shown that eating low carb can help you lose weight, especially when you combine it with a generally healthy and active lifestyle. It has certainly worked for us, which is part of the reason we're hooked.
explore our recipes
One of the biggest challenges with starting a new lifestyle is figuring out where to start. Luckily we have hundreds of tasty & tested recipes for you to try!
Only our absolute favorite low carb recipes make it to the site. That means when you invest your time & energy in making one of our recipes you can feel confident in getting delicious results.
Our Top 10 Most Popular Recipes
about karly
Karly has been a food blogger over at Buns In My Oven since 2008. She started out creating simple recipes for busy moms and Buns In My Oven quickly grew into a trusted resource for millions of people every month. Karly is the Recipe Creator, Picture Taker, and Writer here on That Low Carb Life.
about chad
Chad has been working in the ethanol industry since 2008. He likes to geek out about the process and is a bit of a magician when it comes to fixing the problems in an ethanol plant. Social media life is new for him and he just published one of his first Facebook posts a couple of months ago. He started full time work on the blogs in 2019. Chad is the Chief Recipe Tester, Tech Guru, and Head Business-y Guy.
lets collaborate!
That Low Carb Life has a growing and loyal American audience that reaches over 1 Million readers per month. We also have over 100,000 newsletter subscribers and over 1 Million social followers who trust our advice about low carb living. We love creating delicious, easy, family friendly recipes that can help our readers live a healthy lifestyle without feeling like they're missing out on anything.
Would you like to work with us? Drop us a line and let us know what you have in mind!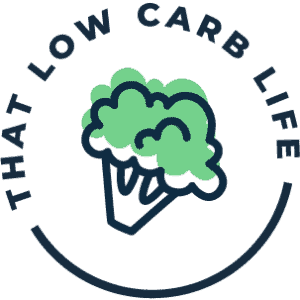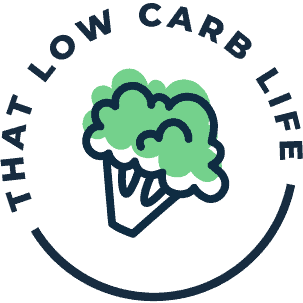 Frequently Asked Questions
Can I swap out this ingredient for that ingredient?
In cooking, swaps are fun to make and they often work out just fine. Get creative!
When it comes to baking, things get a little trickier. Low carb flours do not swap 1:1 for wheat flour and they also won't generally swap well for each other without a few tweaks.
Can I email you with my cooking questions?
I love hearing from readers and you're more than welcome to email! Please note, though, that I only respond to emails twice per day otherwise I tend to get lost in my inbox and no other work gets done. I understand cooking emergencies happen and I hope you have a good friend or family member you can call on at those times when I can't respond immediately.
What's the carb count on all of these recipes?
The nutrition information of each recipe is calculated for you, but please note that it's an automatic calculation and not done by hand or guaranteed to be accurate. Your nutritional information will vary based on the exact products you use.
You'll find the nutrition info at the bottom of every recipe card. If all you care about is net carbs, you'll see that at the top of each post and throughout the site when browsing for recipes.
Can I swap almond flour for coconut flour?
This question gets asked a lot and the answer is…maybe, but not without some changes to the recipe. Coconut flour soaks up liquid like a sponge, so you'll generally want to use more liquid or less flour when swapping for almond flour. It's a definite science and I'm not usually comfortable making the recommendation unless I've tried it personally for each recipe.
How can I make this recipe lighter, lower carb, gluten free, or lower sodium?
I'm sure there is a way, but unfortunately I've only tested the recipes as written. You'll have to play with the recipe using the products you have on hand to see what works best for you. Be sure to check the comment section too…there's a whole slew of information from other readers in there!
Can I freeze these recipes?
That's a great question and the answer is 'probably!' I admittedly don't have a lot of experience with freezing foods since I'm always testing new recipes and freezer space is limited. Chances are that my casserole recipe will freeze like any other casserole recipe. Same goes for the soup, cookies, brownies, etc.
Does your family really eat low carb too?
Yes and no! They eat what I cook at meals, which is low carb. But they're diet is not restrictive and the kids often eat sugary treats or snacks. We're all about keeping the balance with them. And we love low carb because it means their meals are full of veggies and they can enjoy themselves during snack time.
Can I double or halve your recipes?
The short answer is probably! The longer answer is that I generally have no problems with halving or doubling any recipes. Your best bet is to give it a shot and see what happens!
For doubling a recipe that's baked in an 8×8 pan, use a 9×13 pan. Be sure to double EVERY ingredient and not just some or most of them.
Bake times will vary when tinkering with the amounts, but the temperature of the oven should stay the same.