These Air Fryer Chicken Thighs turn out so moist and flavorful with the perfect crispy skin! Ready in just 25 minutes too!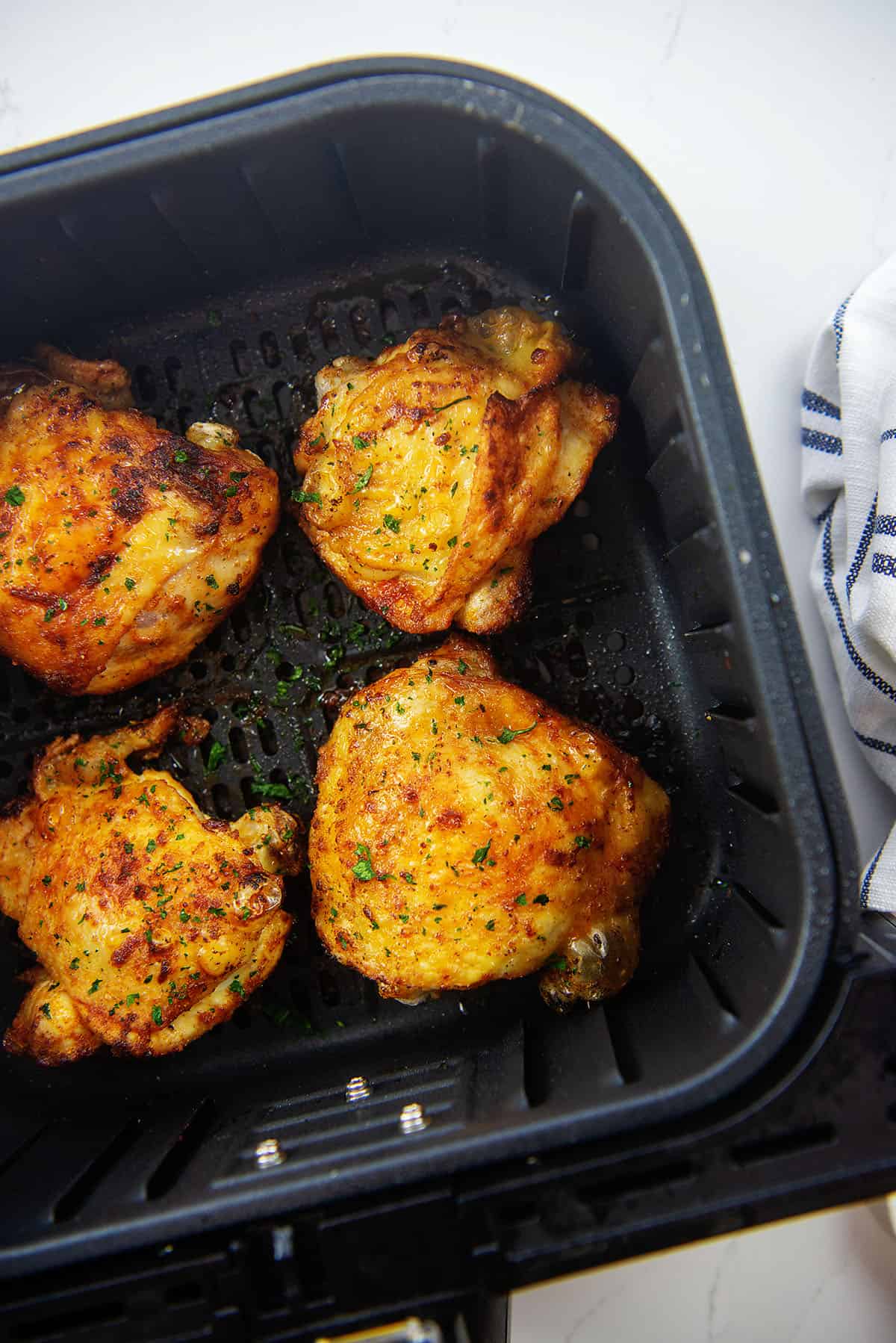 It's no secret that we love our air fryer around here! And, let me tell you…chicken + the air fryer = magic!
These chicken thighs turn out so moist and flavorful. We used the same seasoning that we put on our chicken drumsticks, so you know they're good!
Those drumsticks have over 2,000 5 star reviews and are one of the most popular recipes here! Just mentioning that so you have a little faith that these chicken thighs are so dang good! 🙂
Chicken Thighs Recipe:
Some of you may know that we have a second website dedicated to just air fryer recipes and that's where we shared these air fryer chicken thighs!
Hop on over and get the recipe for air fryer chicken thighs and make them for dinner ASAP. I know your family is going to love these just as much as mine does!