Our air fryer is our favorite appliance and we've got loads of keto and low carb recipes that are perfect in the air fryer!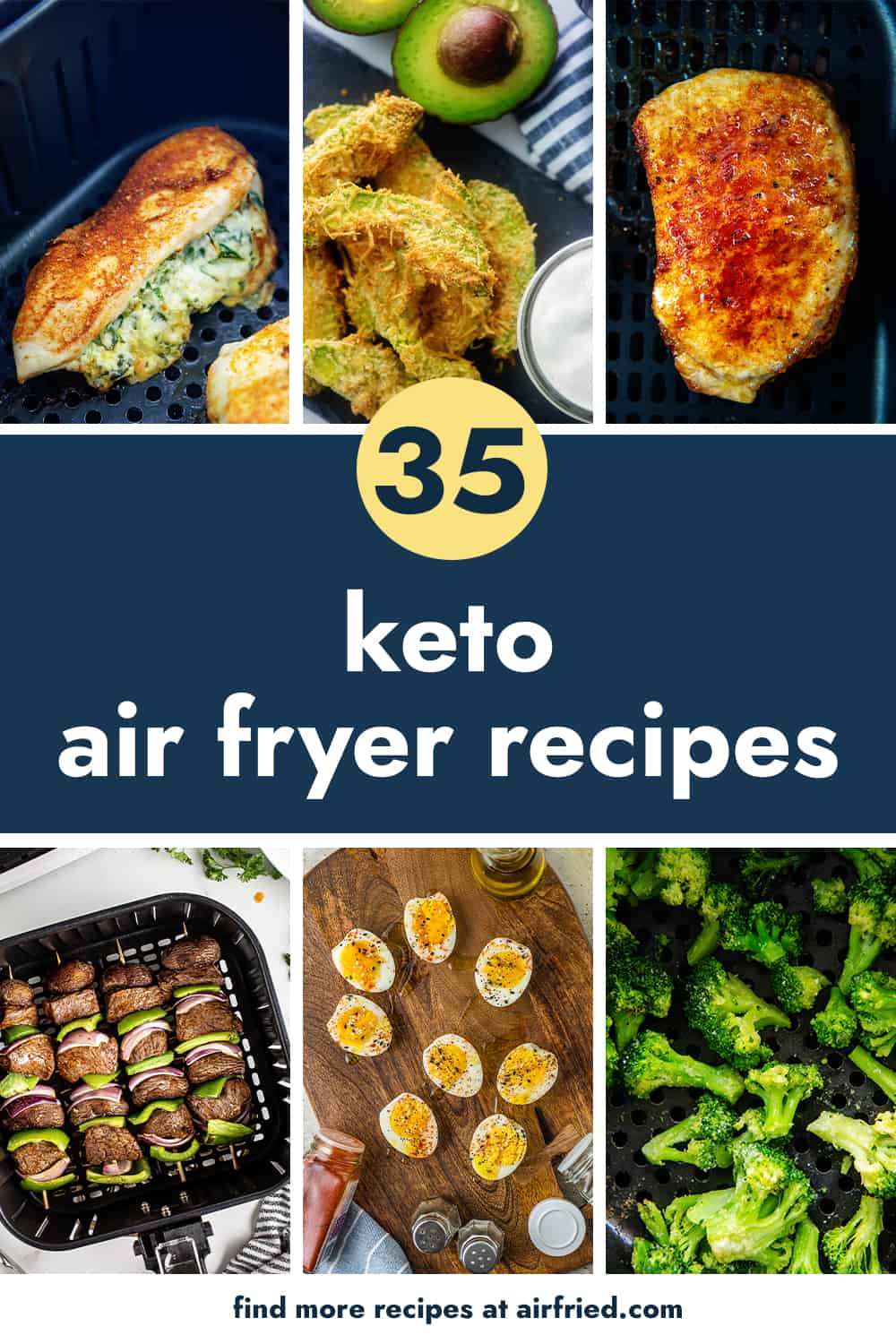 Air fryers became super popular a year or two ago and at this point, I don't think I know ANYONE that doesn't have one and love it!
That's why we gathered up some of our favorite keto recipes that are cooked in the air fryer. That's right – this little appliance isn't just for frozen fries. 😉
You can use it to make healthy meals, quickly and easily!
We're so obsessed with our air fryer that we made a whole website dedicated to air fryer recipes and that's where we're sharing this list of keto recipes!
Hop over to check out the list of Keto Air Fryer Recipes and enjoy making your family a quick, healthy, low carb dinner!