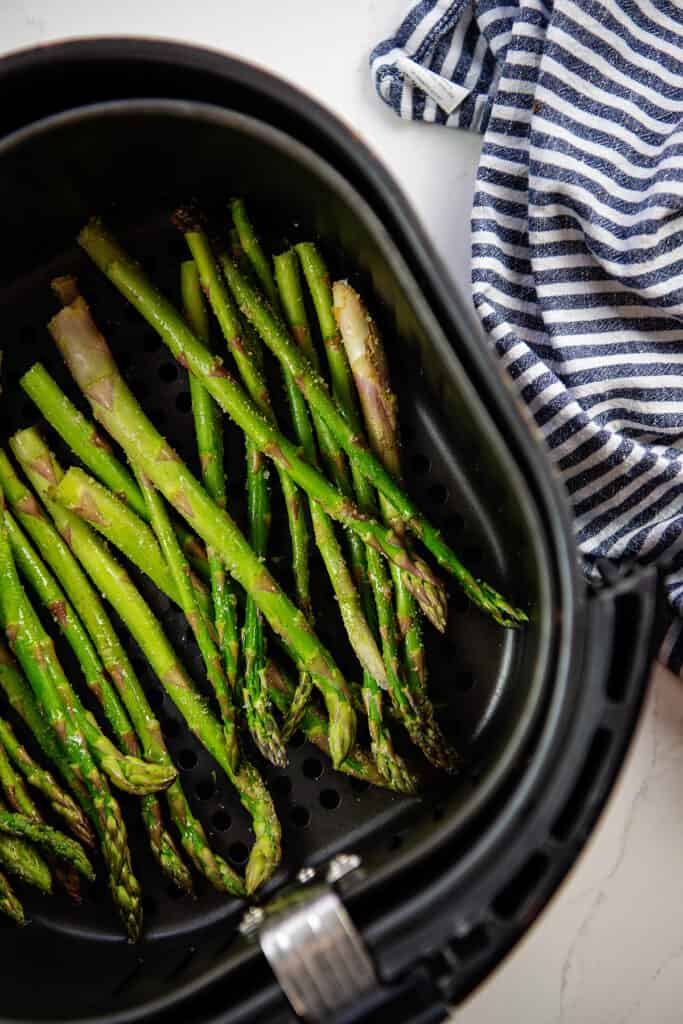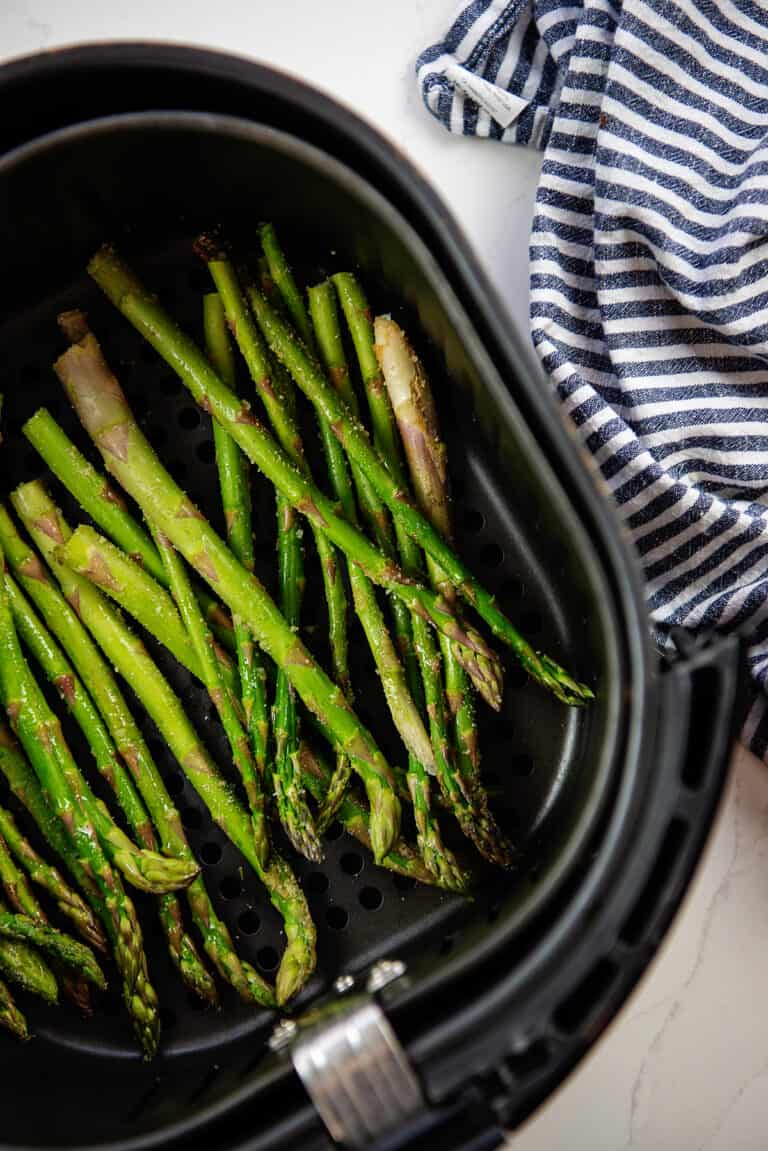 One of my favorite ways to get my family (both the kids AND the husband!) to try new vegetables (or vegetables they don't usually love) is to roast the veggie!
Roasting vegetables brings out the natural sweetness and things get a little caramelized and toasty. The flavor and texture is just so different than steamed or boiled veggies.
Using the air fryer is just a faster, easier way to roast vegetables!
We make this air fryer asparagus at least once a week. It's ready in just 10 minutes, no need to preheat the oven, and it's just a handful of ingredients.
We serve this up with all kinds of foods, like our keto crab cakes and roasted chicken breasts.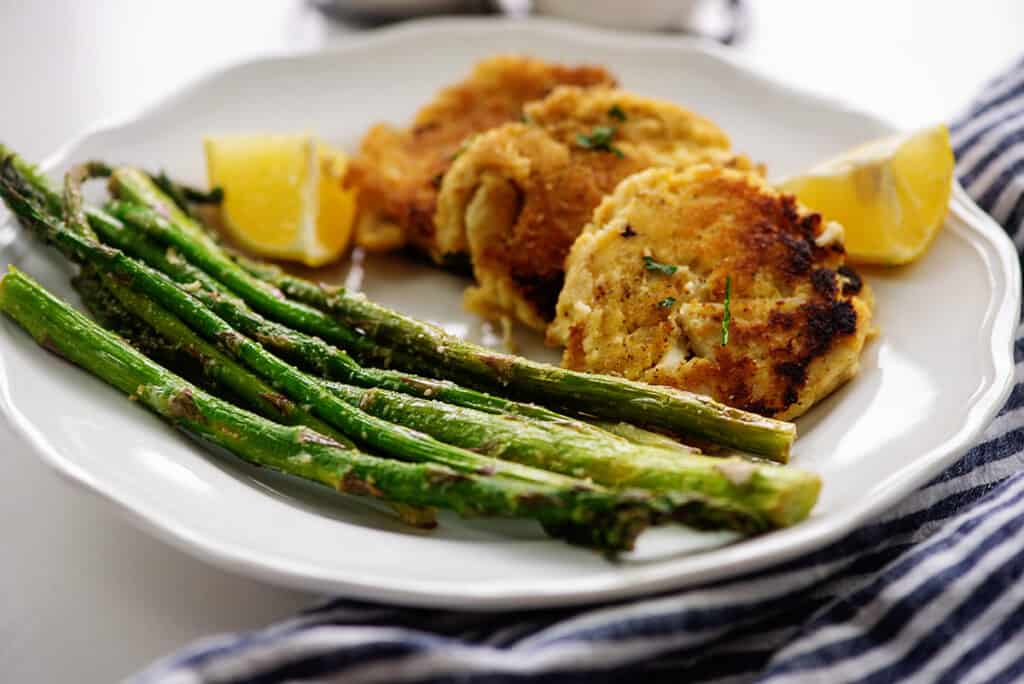 Recipe:
We shared this recipe over on my husband's air fryer site – all recipes there are cooked in the air fryer! They aren't all low carb, but I do my best to sneak in as many low carb recipes as possible. 😉
Get the recipe for Air Fryer Asparagus!