These Air Fryer Pepperoni Chips are a crispy low carb snack that take less than 10 minutes to make! Perfect for munching, delicious with dip, and so simple!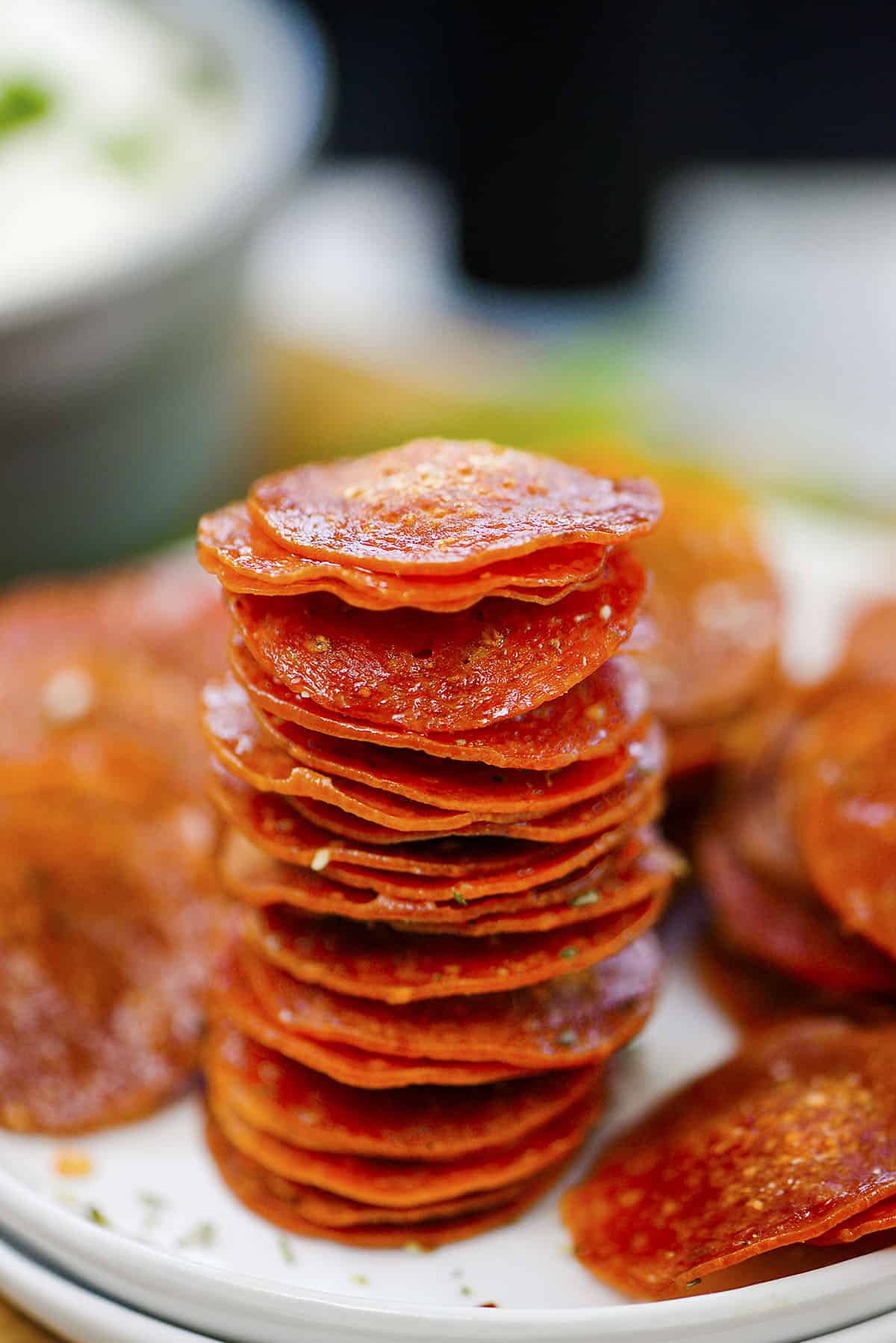 Snack time might just be my favorite time of the day, especially considering these pepperoni chips are so dang easy to make, take about 10 minutes, and are crispy, flavorful, and perfect for dipping!
One of my favorite easy snacks is pepperoni spread with a bit of cream cheese! It's rich, flavorful, and very satisfying.
But, sometimes you just want that crunch…you know, what I'm talking about. Crunchy snacks are the best!
So, we popped our pepperoni in the air fryer to crisp it up and then we patted off the excess grease and started munching.
These are totally poppable, like potato chips, and so dang easy to make!
Air Fryer Pepperoni Chips Recipe: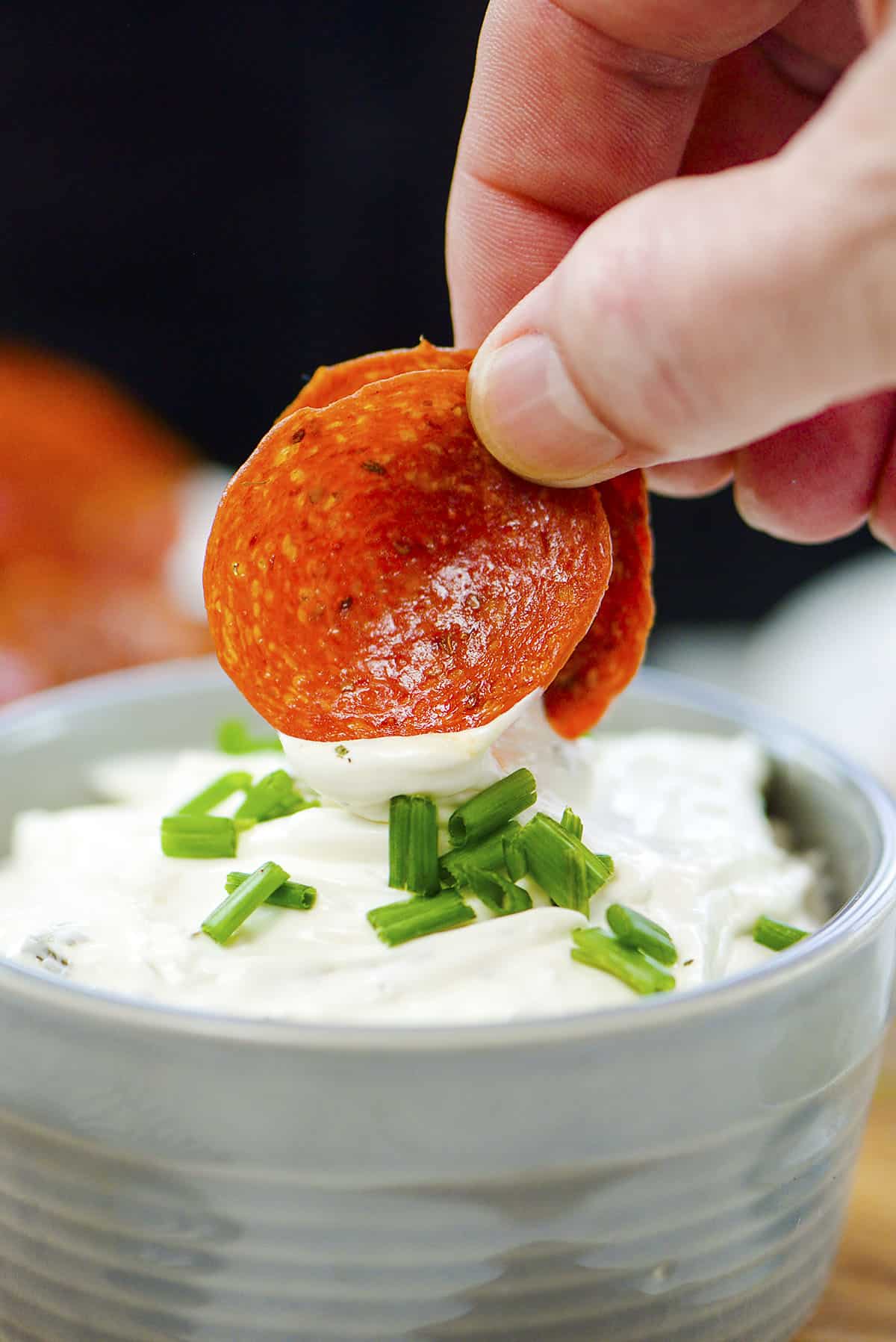 We shared this recipe over on our sister site, AirFried.com.
Not all of the recipes we share over there are low carb, but I do my best to sneak in as many as I can! The air fryer really is great for low carb, after all.
Grab the recipe for these Air Fryer Pepperoni Chips and you can enjoy a crunchy snack in about 10 minutes!