These Air Fryer Steak Bites turn out juicy, tender, and flavorful every time – in just minutes! Our marinade is the best for flavorful steak!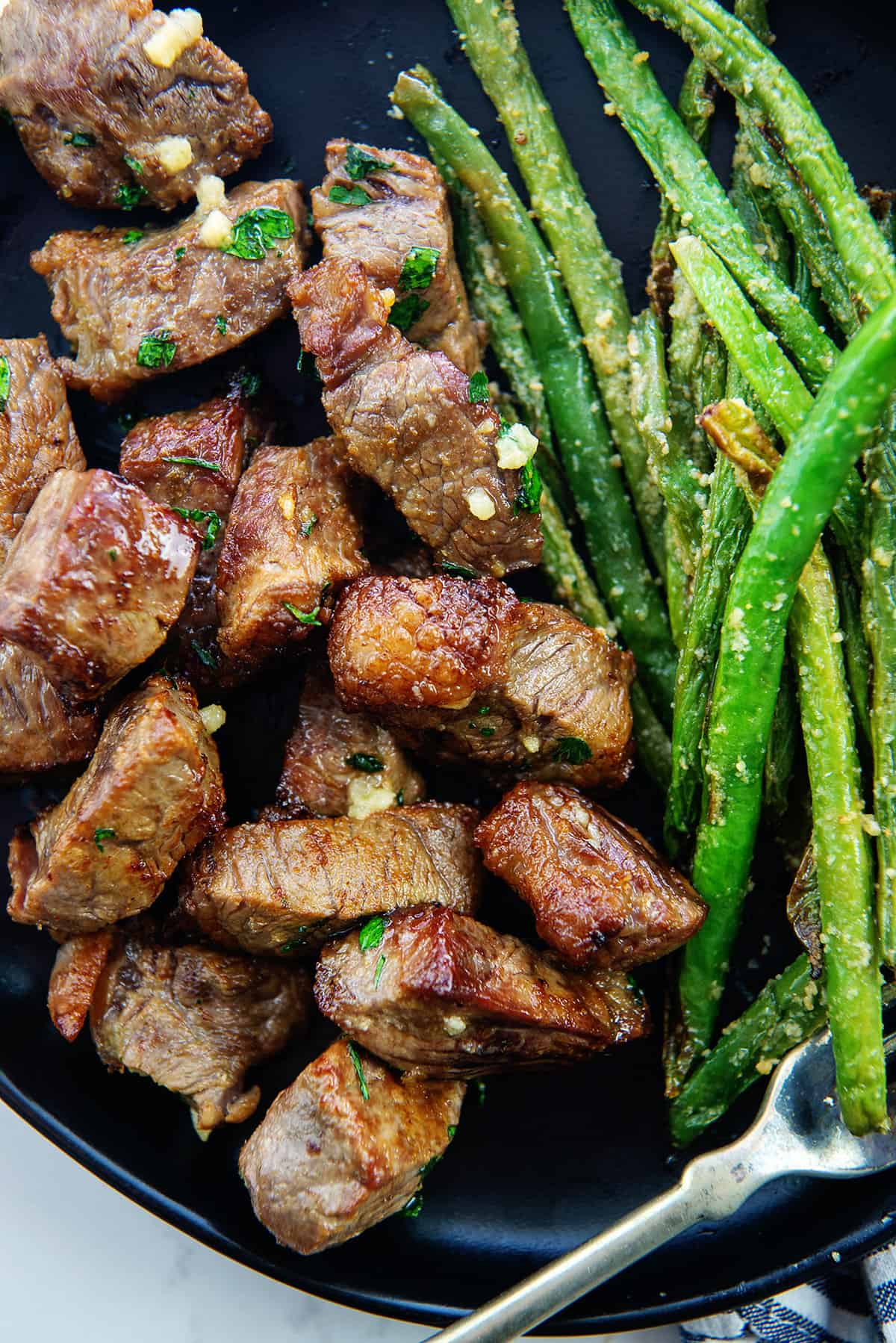 One of the best parts about eating low carb is that you can easily eat steak as often as you'd like and can afford.
We try to enjoy a big, juicy steak about once a week and are always watching for our favorite cuts to go on sale. I could probably eat steak every night of the week, to be honest. 😉
But, when it cools off outside and there is snow on the ground, I have no interest in grilling – so we turn to steak bites in the air fryer!
These tender bits of steak are so easy to make and they go quick – the marinade has a chance to soak in and flavor every bite, the steak comes out so juicy, and everything cooks in just 10 minutes!
No air fryer? No problem! This recipe is just based off our steak bites that we've shared here before. They're cooked in a skillet!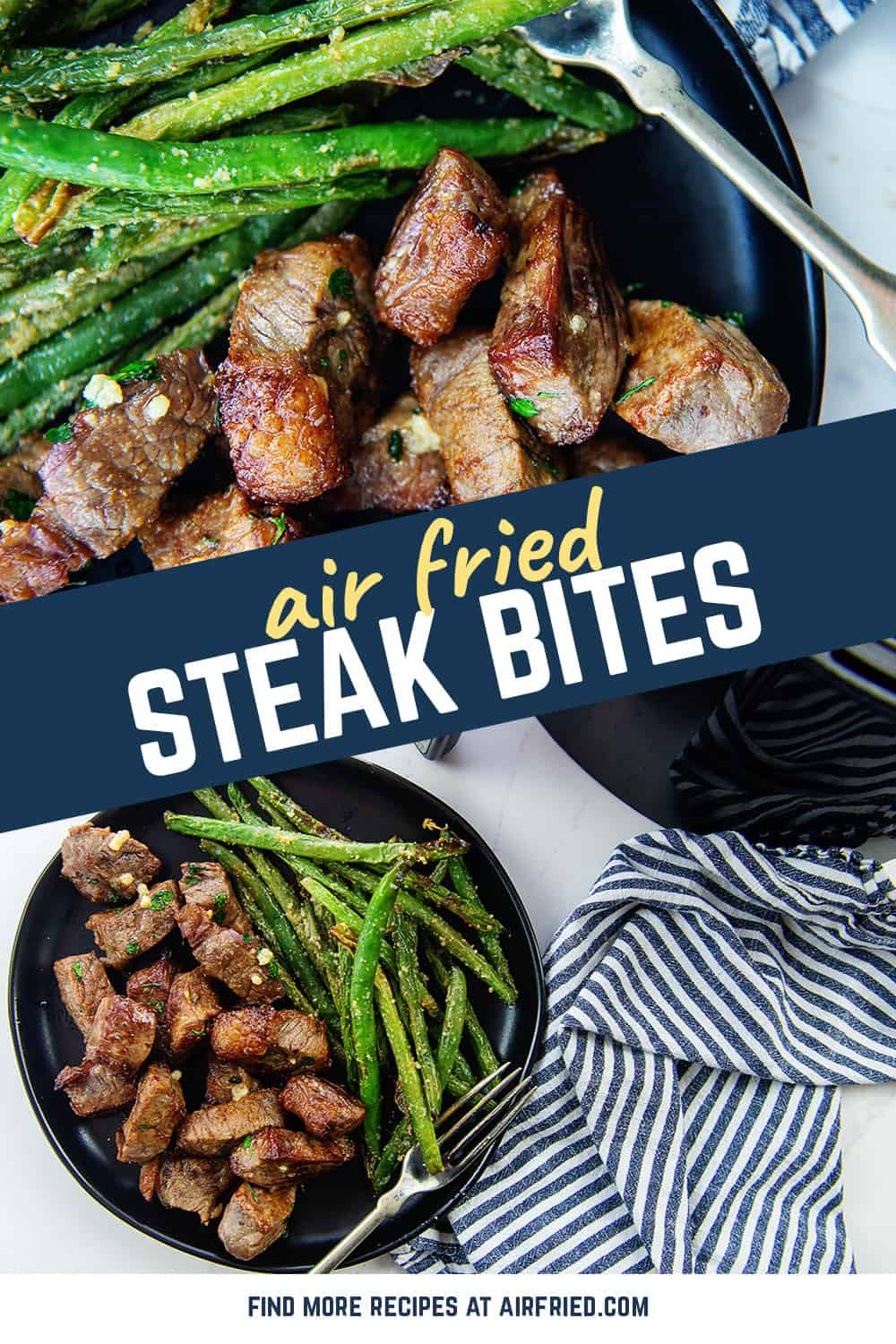 Recipe:
We shared this recipe over on my husband's blog, AirFried.com. The site is dedicated to our favorite appliance and all of the fun recipes we come up with using it. Not everything there is low carb, but I sneak in as many low carb recipes as I can! 😉
Grab the recipe for Air Fryer Steak Bites and poke around a bit. You might just find a new favorite recipe for that air fryer! 🙂