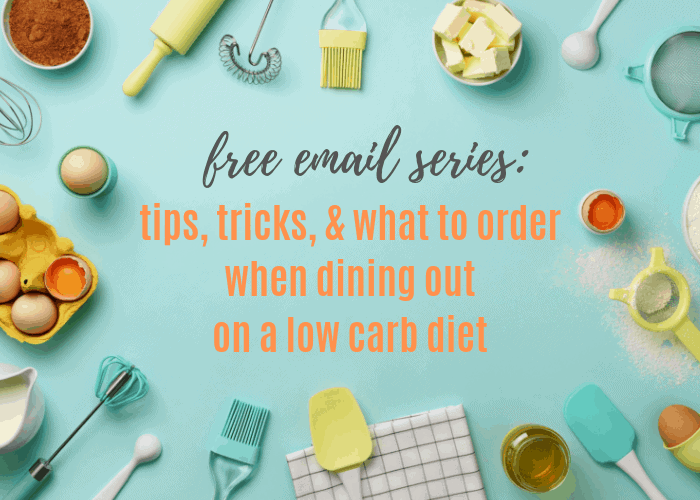 I'm a total foodie and I LOVE trying new restaurants and dining out! It can be a little trickier when you're living that low carb life, but I've learned a lot of tips and tricks along the way!
Want to know my FAVORITE foods to order when dining out and a few ways to hack the menu?
Sign up below for my completely FREE email series and you'll get all of my tips and tricks for dining out without sabotaging your diet!