I'm a sucker for a pile of crispy wings and nothing beats wings cooked in the air fryer! We tossed these air fryer lemon pepper wings in a homemade sauce that is so bright and flavorful!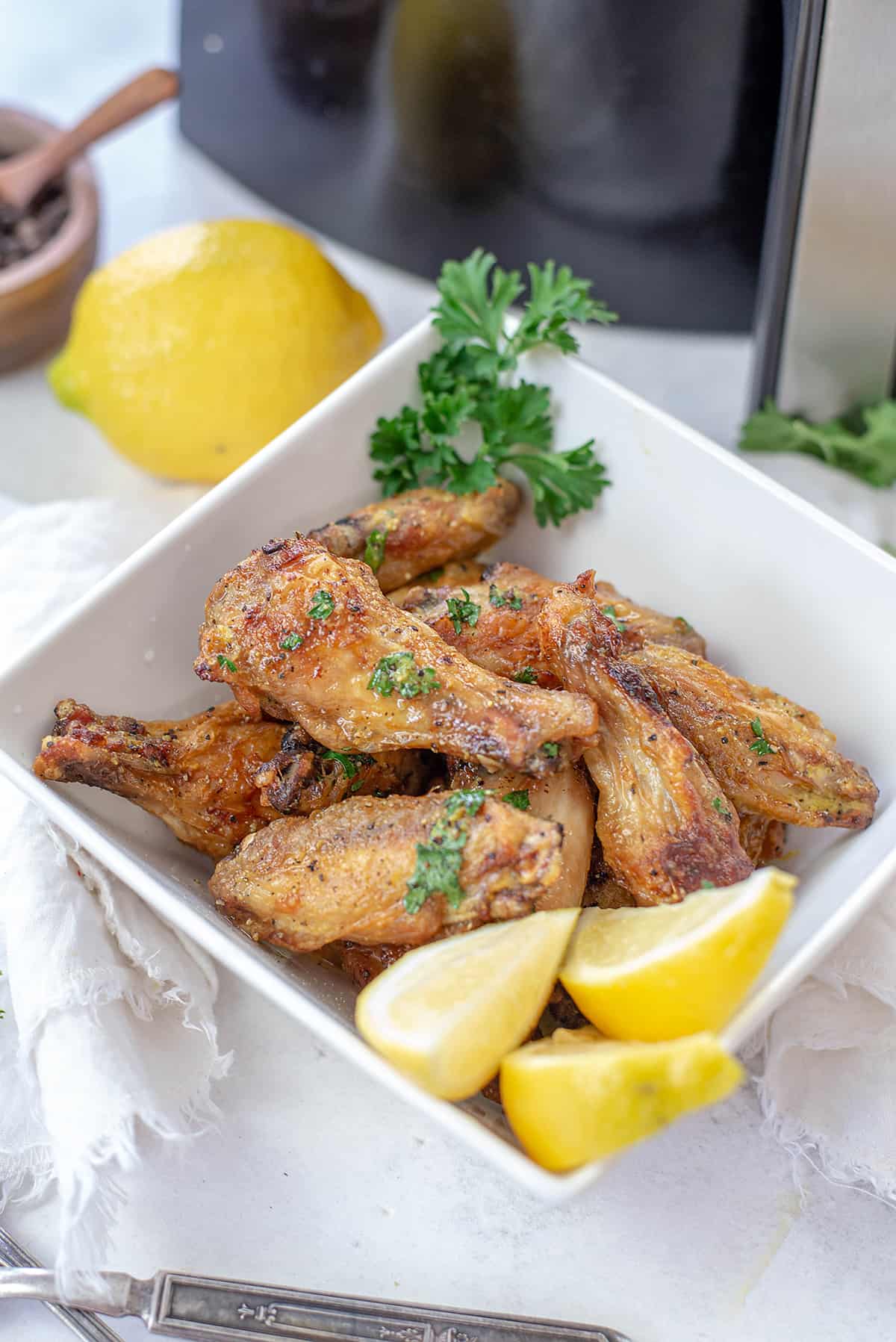 We've been on a major wing kick lately and have recently shared our recipes for our baked chicken wings (the secret ingredient makes them so crispy!) and our homemade buffalo sauce.
When my husband asked about making a lemon pepper wing sauce after trying one at a restaurant, I dove right in.
What's not to love about bright, citrusy lemon pepper coating a batch of crispy wings? Literally nothing. 😉
We made this recipe in the air fryer, because it's quick and easy (about half the time of baked wings, but you do have to limit the number of wings you cook at once).
No Air Fryer?
It's no problem if you don't have an air fryer! Just follow the recipe for my crispy baked chicken wings that I linked up above and then coat them in this lemon pepper sauce! Easy peasy!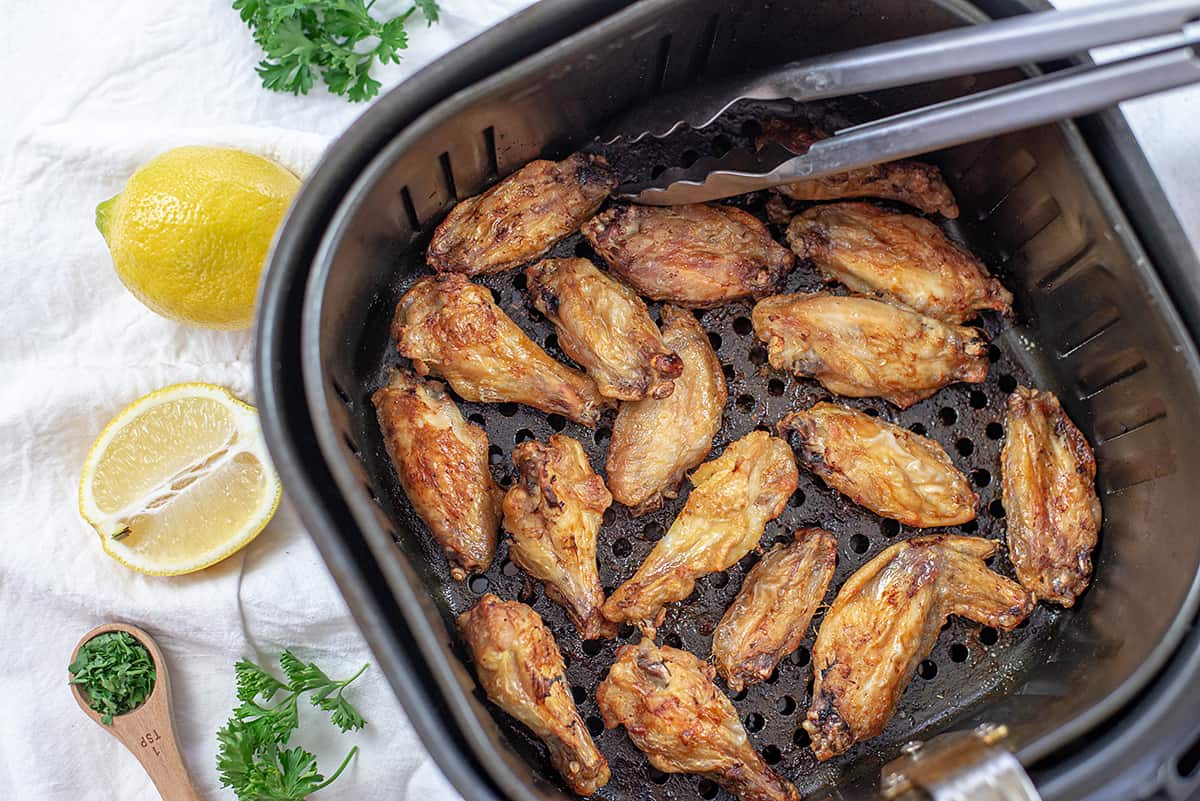 Air Fryer Wings Recipe:
We shared this recipe over on our sister site, AirFried.com. Grab the recipe for air fryer lemon pepper wings and give it a try! I'd love to hear what you think!
That site has a wide range of recipes – they're not all low carb, but I do try to sneak in as many as I can! Browse around and see what you can find!