This simple scallop recipe tastes impressive but is beyond simple to make, thanks to the air fryer!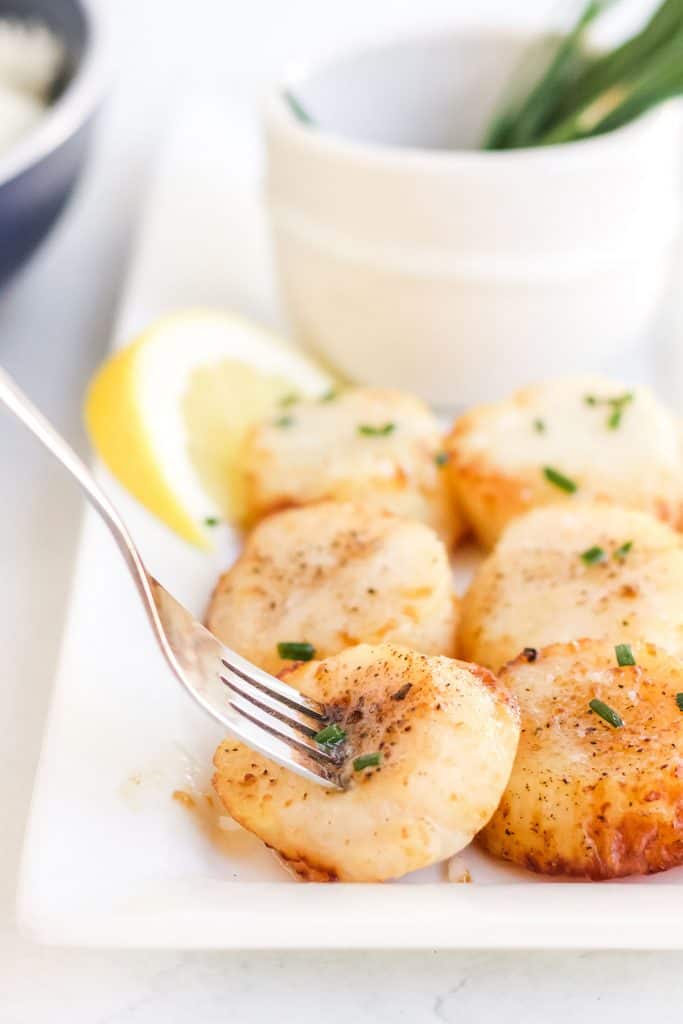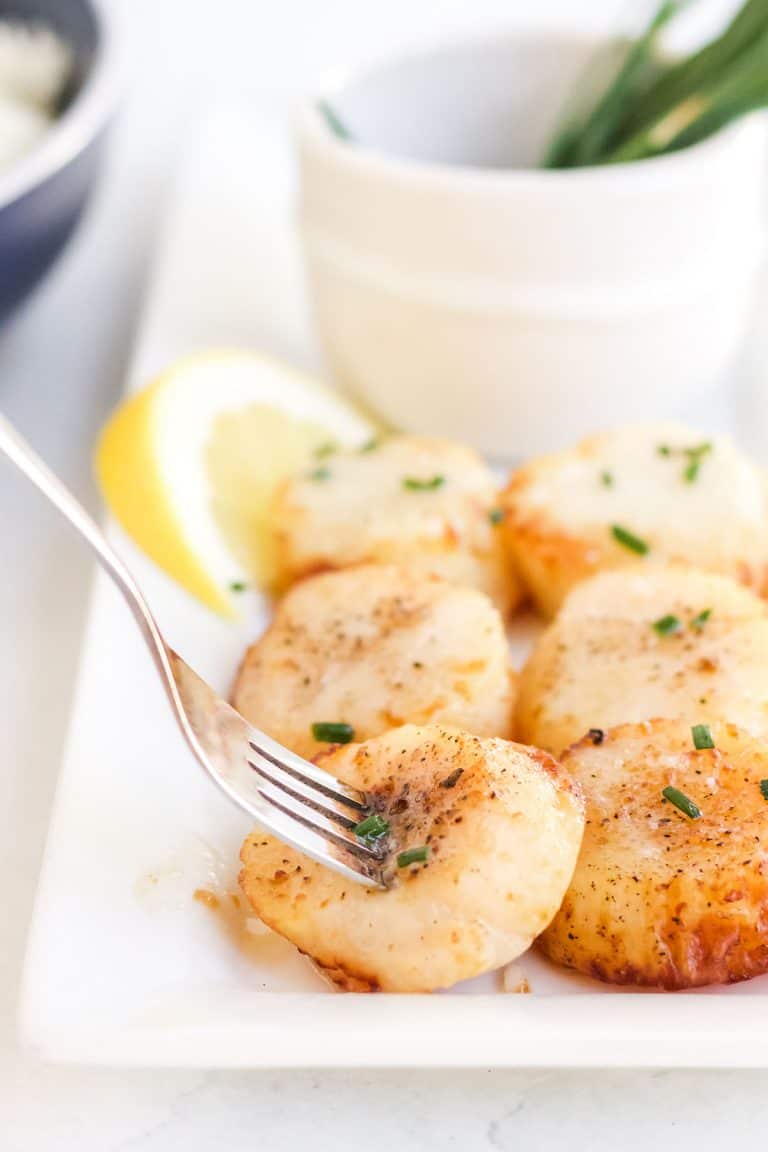 What is it about scallops that just beg to be eaten?
I think it's how perfectly white and round they are. They just look so tasty to me. And that delicate, almost sweet flavor sure doesn't hurt things.
We've perfected them at home and I'm so happy to share the recipe with you.
These feel a little fancy, but my goodness, they are so simple and they're ready from start to finish in just 15 minutes!
Scallops Recipe:
We're sharing this recipe over on our new site, AirFried.
Grab the recipe for air fryer scallops and see for yourself just how simple and flavorful scallops can be!
We suggest serving these with a side of cauliflower rice…make extra lemon butter sauce and drizzle it over your cauliflower too!
Enjoy!