This CRUSTLESS PIZZA RECIPE is the quick, easy way to satisfy that pizza craving without all of the carbs!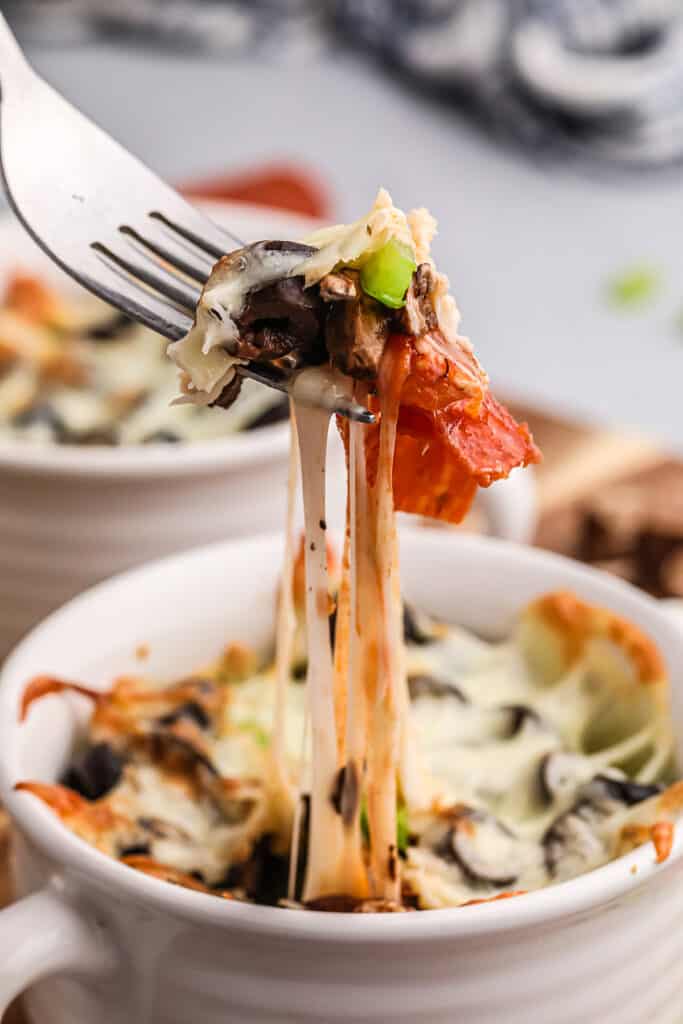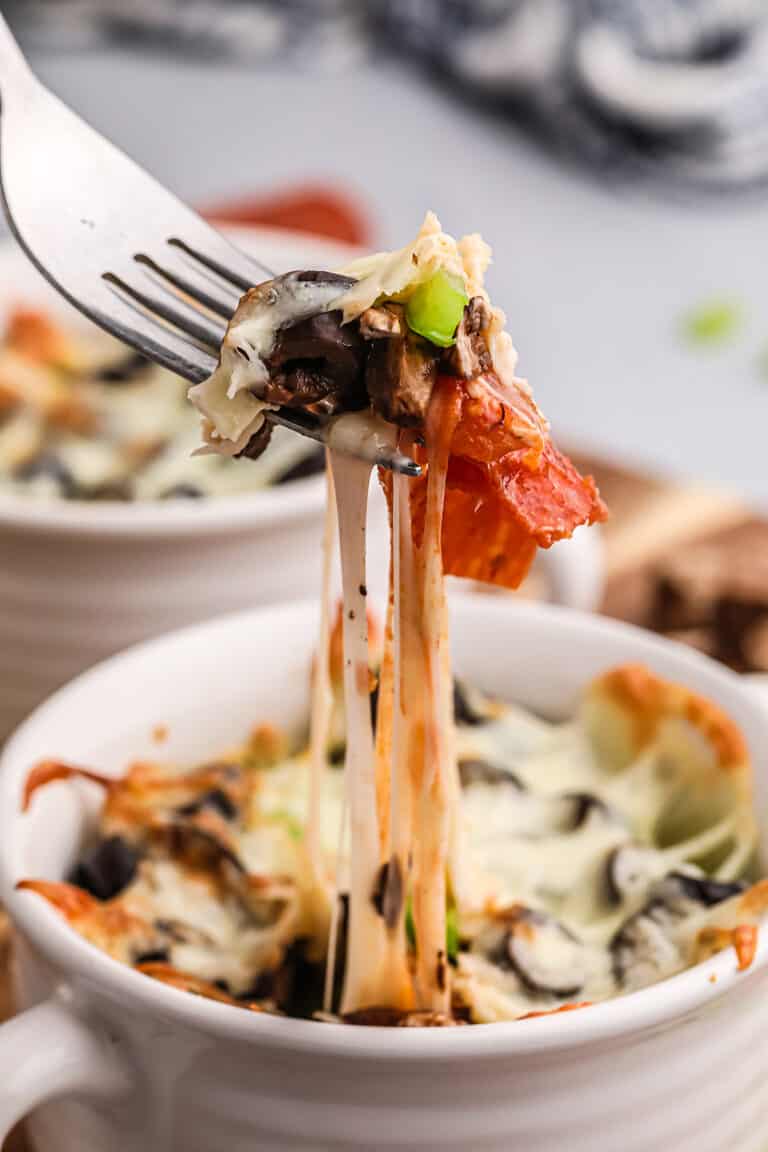 Pizza night is a whole thing in our house, which you may have noticed based on our countless pizza recipes!
Not only do we make the standard pepperoni pizza on our fathead dough, we also do a Philly cheese steak pizza and a cheeseburger pizza.
We've skipped the fathead crust in favor of zucchini pizza boats and chaffle pizza, too!
Y'all, we even have a recipe for pizza stuffed chicken!
What I'm trying to tell you is that we LOVE pizza and we will never stop coming up with new ways to devour it!
This crustless pizza is our latest obsession for a few reasons…
There is ZERO crust, which means the prep work is cut down to nearly nothing! You just have to gather toppings together!
It's made in the air fryer, which means that you don't have to wait for the oven to preheat or heat up your whole kitchen just to make yourself a quick lunch or dinner!
Our kids LOVE to make their own pizzas and this is an easy way for them to do it super quickly and without a big mess.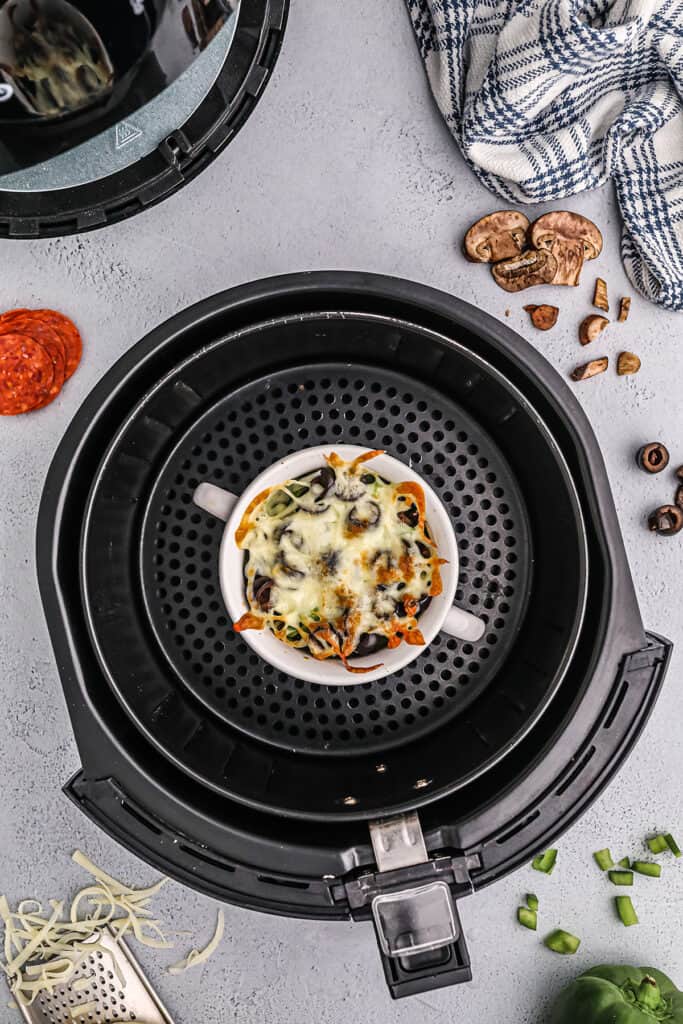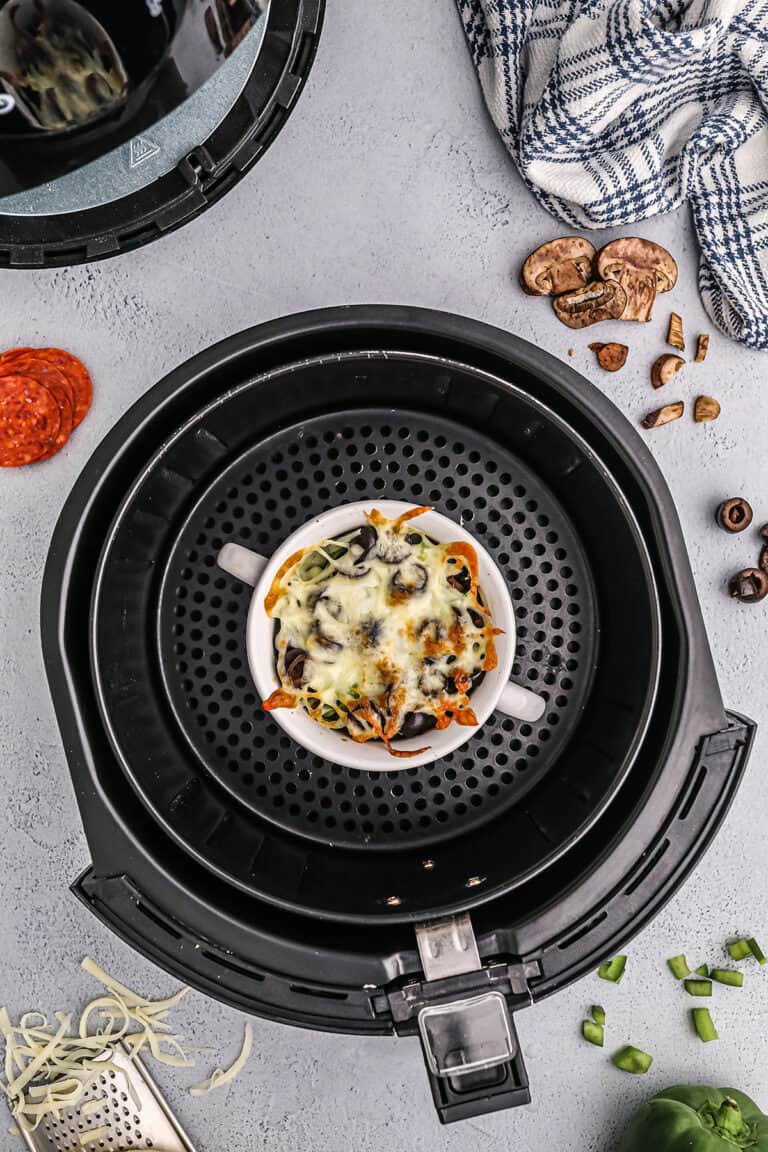 Get the recipe:
We shared this recipe over on AirFried.com, our sister site where we create recipes solely made for our favorite appliance! Not all of the recipes are low carb, but many of them are so it's worth checking out!
Go grab the recipe for this Crustless Pizza and enjoy! Can't wait to hear what you think!