ON SALE: Two new eBooks! Visit the shop!
We don't let a week go by without whipping up at least one of these LOW CARB PIZZA RECIPES! Pizza night is always a win with my family and there are so many ways to keep it creative.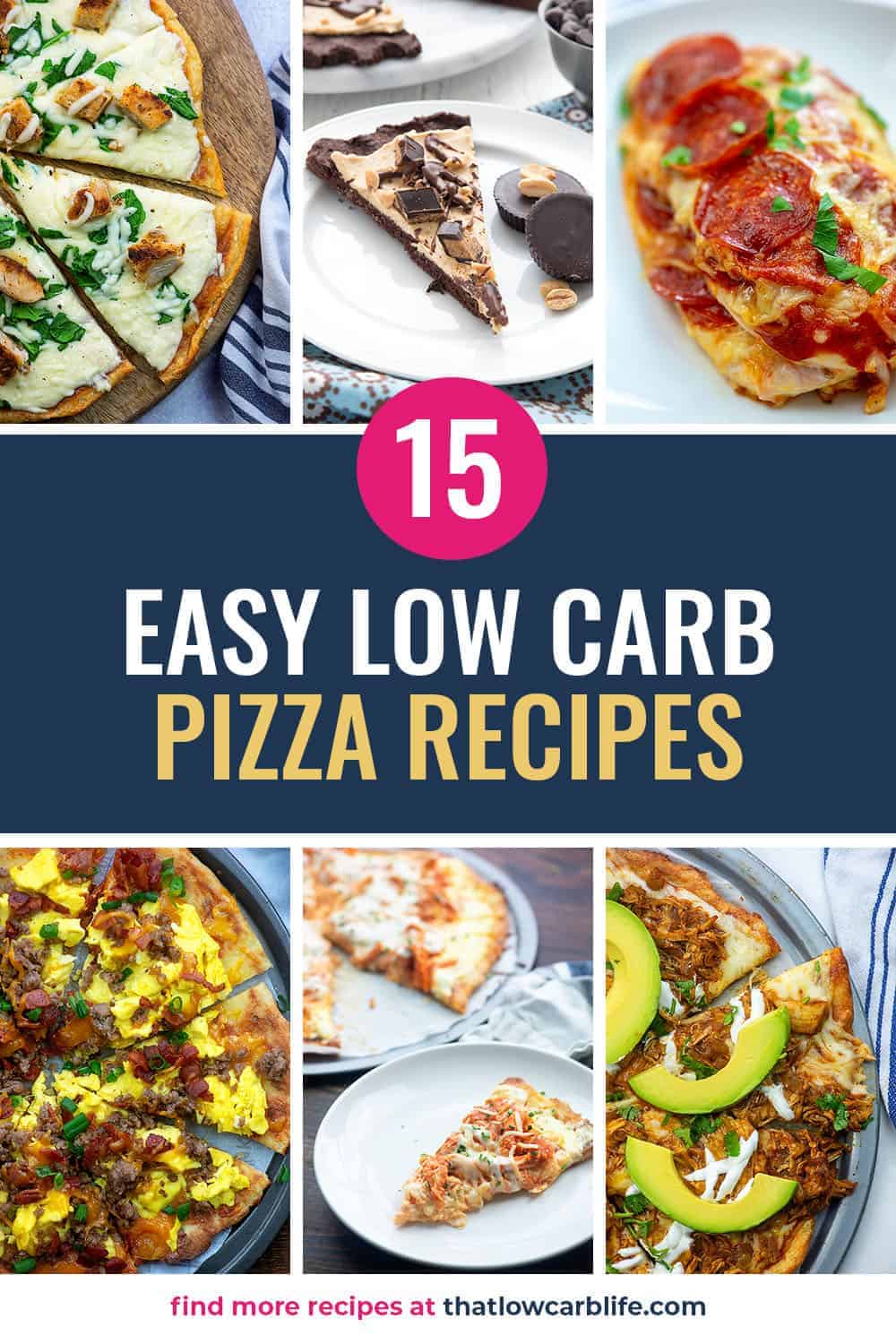 I'm curious – do you guys do Pizza Friday or is your pizza routine a bit more relaxed?
We try to stick to Pizza Friday, where we make at least one type of pizza every Friday night. Of course, we used to get it delivered, but now I just whip up my favorite fathead crust and we make our own.

I've tried all the crust recipes out there – chicken crust, cauliflower crust, zucchini crust, and more, but I keep coming back to fathead. It's my family's favorite!
I've rounded up a ton of low carb pizza recipes made on all different types of crusts with a myriad of toppings. Things are about to get delicious!
Low Carb Pizza Recipes!
All of the best low carb pizza recipes rounded up in one spot, so you can easily choose what to make for your next pizza night!