ON SALE: Two new eBooks! Visit the shop!
Looking for more LOW CARB BREAKFAST IDEAS? I've rounded up some of our favorites to get you through the morning!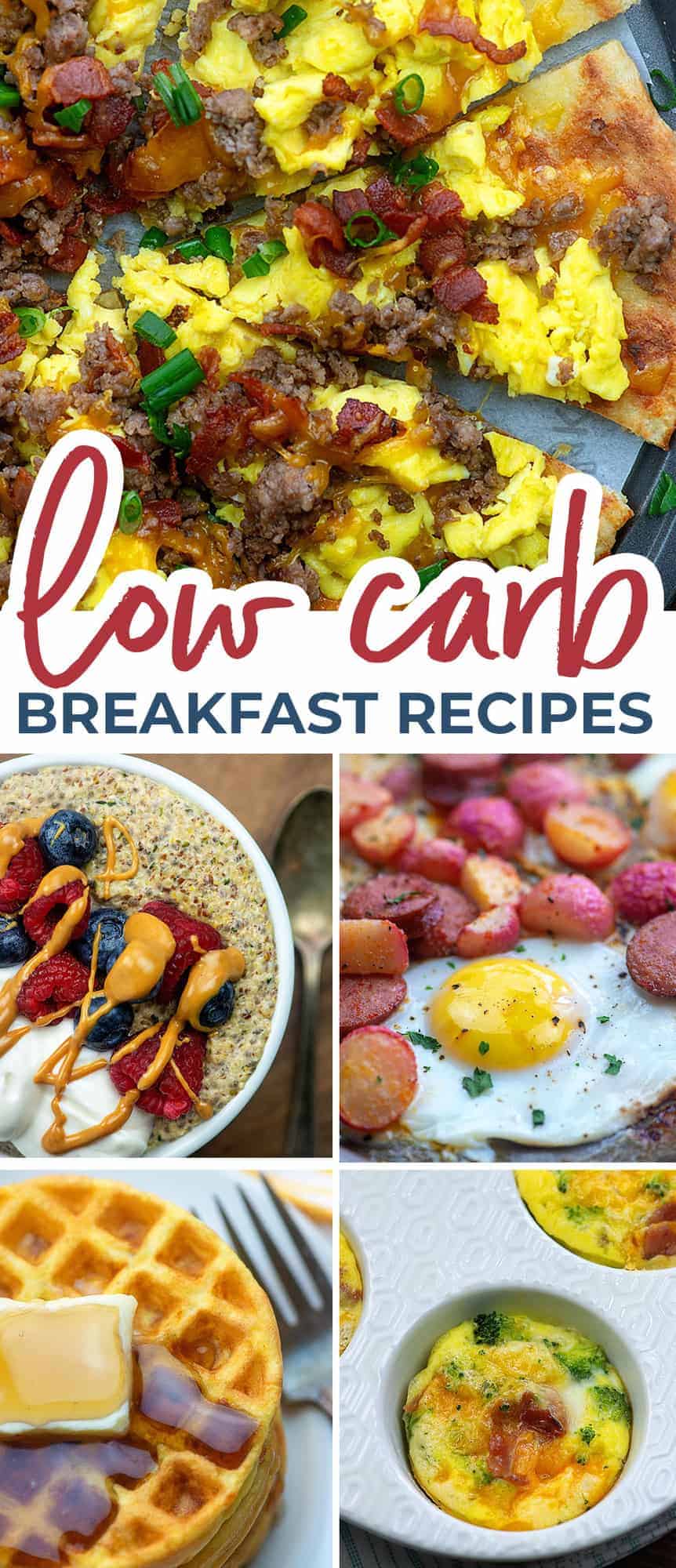 I get loads of questions from readers asking for more low carb breakfast ideas! I wanted to put together the BEST resource for all kinds of creative and yummy low carb breakfast recipes.
Did you guys know that I run a support group for living that low carb life? It's got over 60,000 members who share their struggles and successes, tips and tricks, and motivational photos. Plus loads of recipes! It's a great group.
Join for free
– we'd love to have you!
Anyway, one of the questions that pops up allllll. the. time. in that group is "What low carb breakfast can I eat?"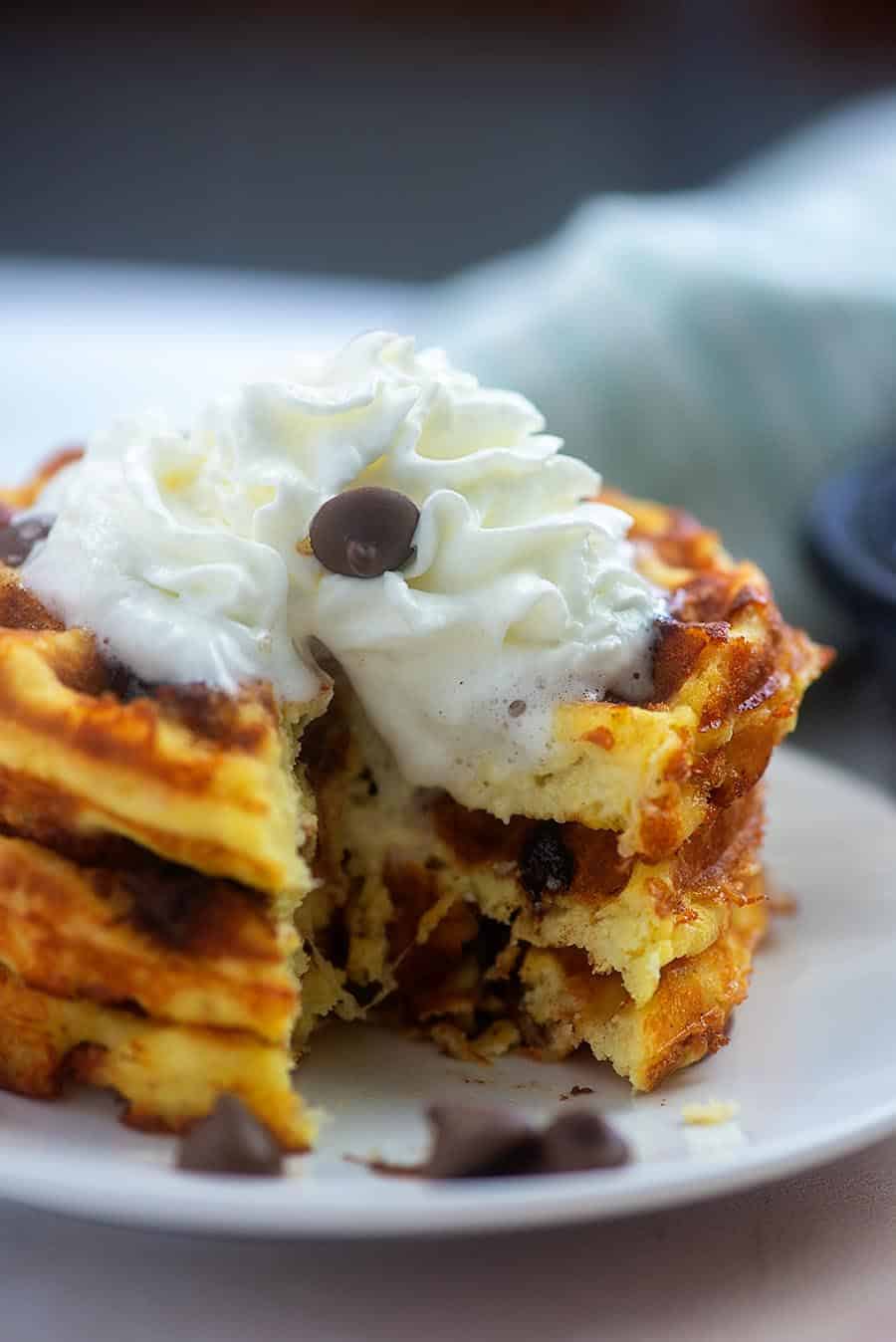 Chocolate Chip Chaffles make a great breakfast with whipped cream (or try them with keto ice cream for dessert)!
This seems to be the greatest challenge in staying low carb. Of course, bacon and eggs are the go-to when we first start eating low carb, but that gets old pretty quick. Variety is the spice of life (and breakfast), right?

When I sat down to answer the questions about low carb breakfast, I wanted to show a variety of recipes that even your carb-loving family members will eat! No one wants to cook separate meals, especially that early in the morning!
Below is a list of low carb breakfast recipes you can make and stay low carb. Enjoy, friends!
Want even more low carb breakfast recipes? Check out my Keto Breakfasts eBook!
I created an eBook that answers the question "What else is there besides bacon and eggs?!" I packed the book with 28 low carb recipes, most of which have never been shared on my blog before.
Low Carb Breakfast Ideas
We are frequently reminded that breakfast is the most important meal of the day. But breakfast seems to be the most difficult meal to have regularly and still stay low carb. To help get your day off on the right foot we are sharing with you our most popular low carb breakfast recipes!