The easiest low carb dessert you'll ever make! This BLUEBERRY GRATIN calls for just three ingredients and it's ready in less than five minutes. What are you waiting for?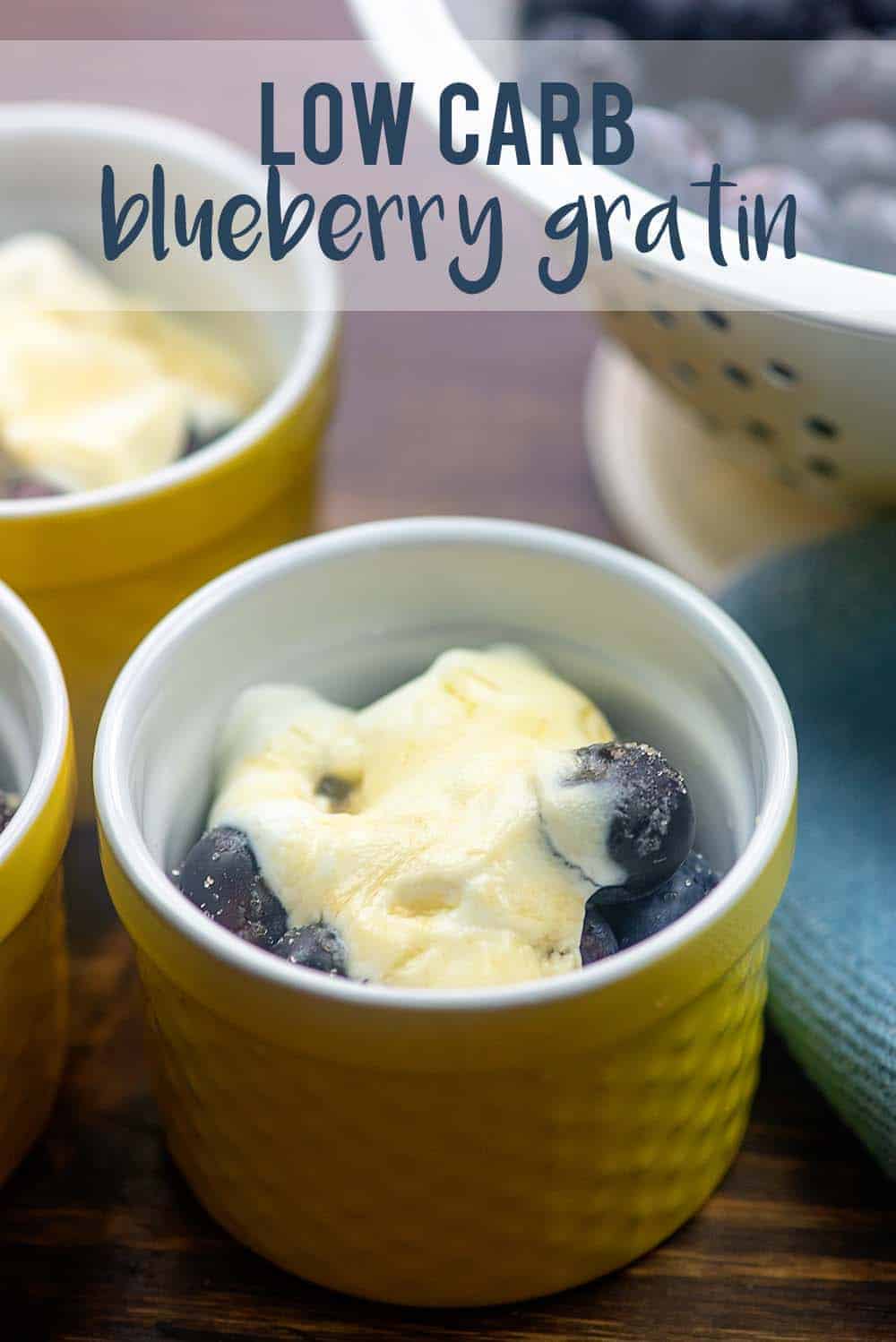 The first time I heard of a berry gratin, I was super confused.
In my mind, gratin means cheesy covered taters and, well, that doesn't go well with blueberries, you guys.
I'm happy to report that dessert gratin is totally different than potatoes au gratin (or, even better, turnips au gratin, cauliflower au gratin, or zucchini gratin!). Not only is this blueberry gratin EASIER, it's also, well, dessert – and who can complain about that?
Ever had my keto creme brulee? This has the same method of topping the dessert with sweetener and then caramelizing or burning it with a torch or under the broiler! So good!
I hope you give this one a try – I think you're going to love it!

How to make a low carb dessert in less than 5 minutes:
Grab a couple of ramekins. Fill them with blueberries.
Spoon some sour cream over the top. <— I know this sounds a little weird, but trust me.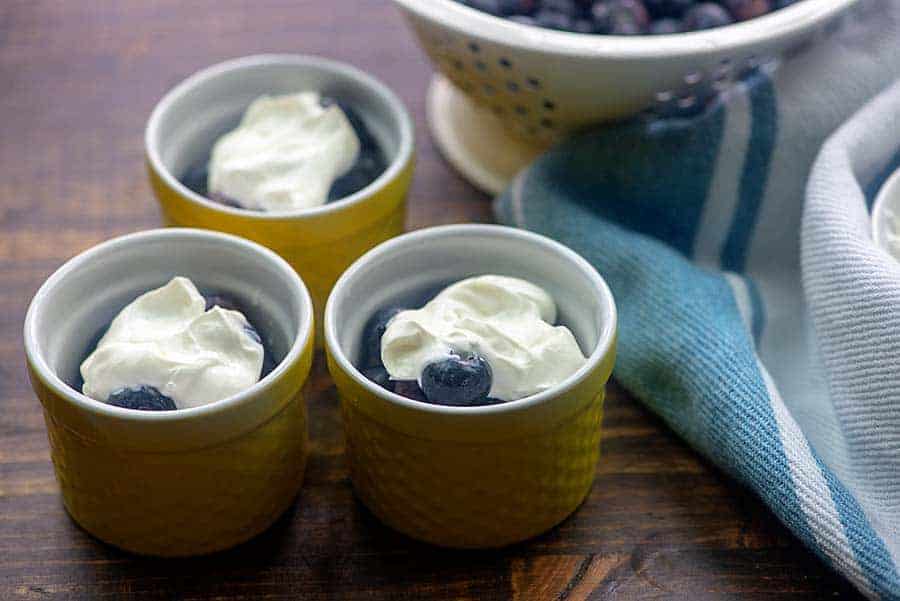 Sprinkle with some Golden Monkfruit (affiliate). I love this stuff because it tastes a lot like brown sugar, doesn't have any funky aftertaste, and it's all natural and keto friendly.
Use code THATLOWCARBLIFE for 20% off your entire order at Lakanto!
Pop the ramekins on a baking sheet and then stick that whole thing under your broiler for a couple of minutes.
This will warm the sour cream and berries slightly while caramelizing the monkfruit.
You end up with this crackly top, creamy center, and juicy berries.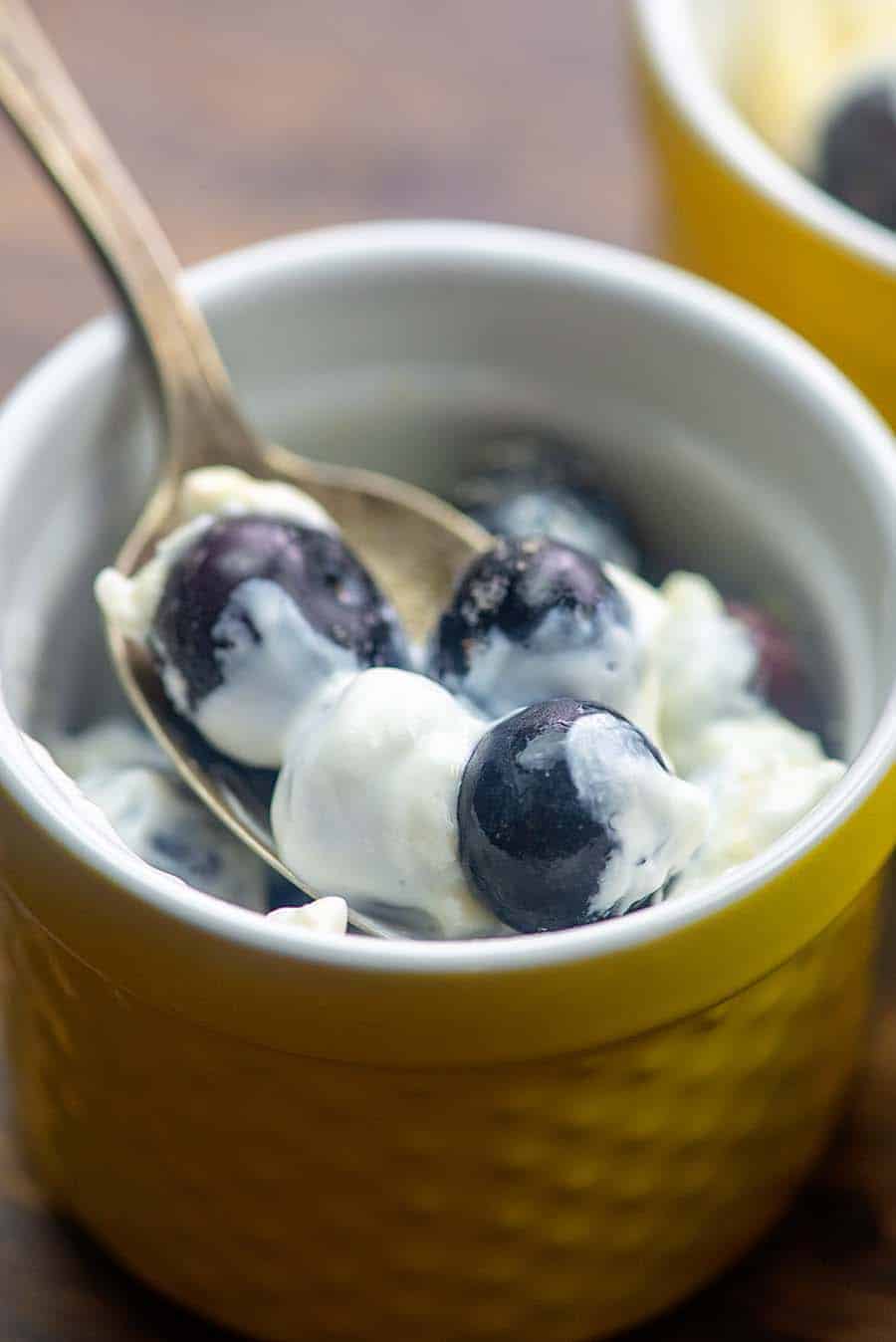 And, if you're not a fan of blueberries, you can definitely make this with whatever berry you like. I'm partial to raspberries myself!
That's it, friends! Quick, simple, and it looks and feels a little fancy. Definitely one to try!
We serve this for dessert, but if you're a fan of yogurt for breakfast, you might try this one for breakfast instead! It's delicious!
More low carb desserts to try:
Strawberry Cream Cake: Simple vanilla cake + strawberries!
Blackberry Cobbler: We make this one all summer long with fresh berries!
Keto Brownies: Hard to go wrong with a fudgy brownie!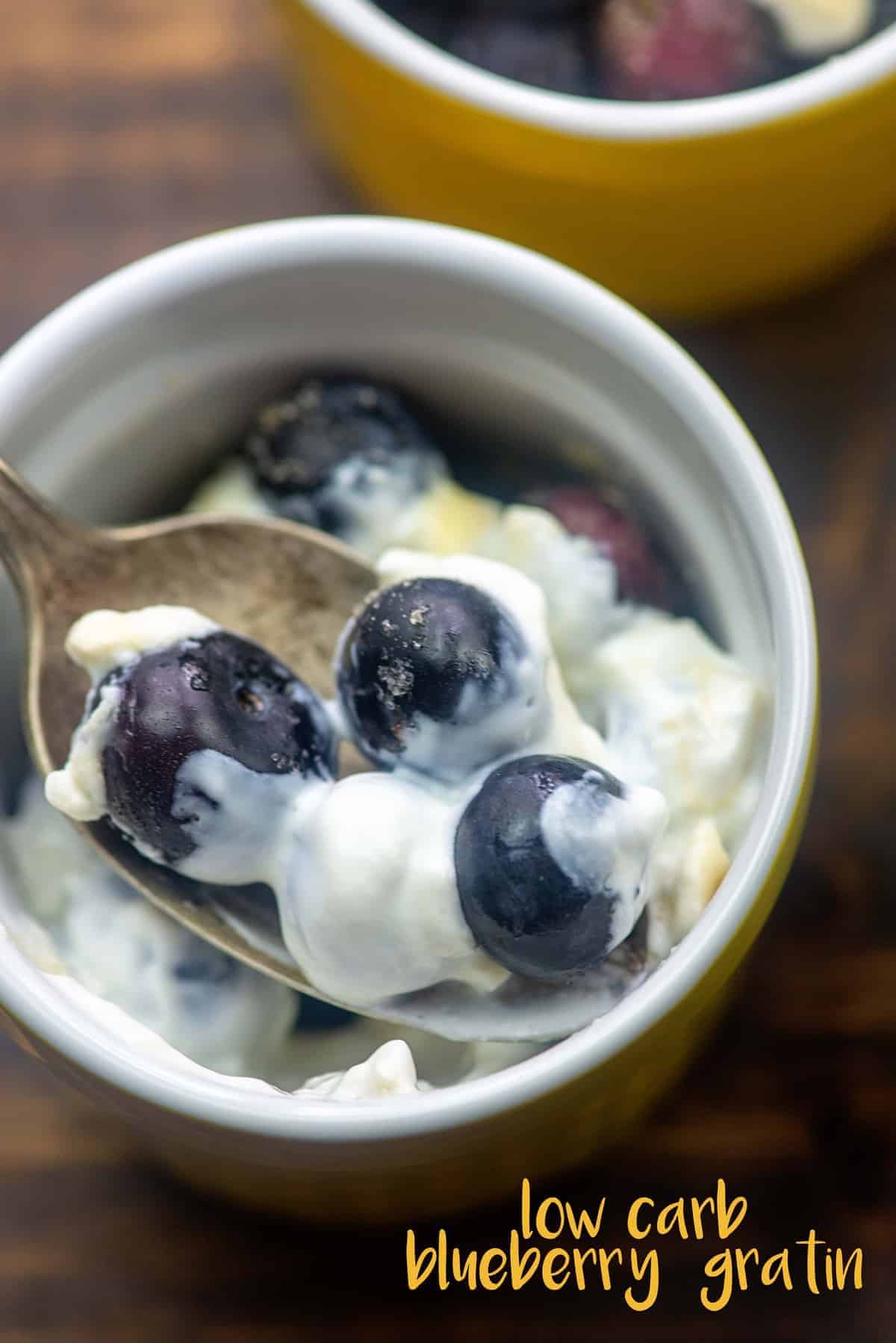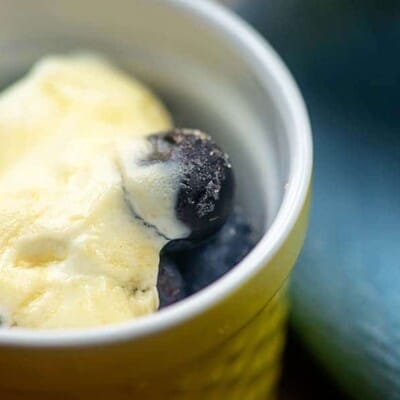 Blueberry Gratin
The simplest low carb dessert – fresh berries, sour cream, and your favorite sweetener!
Prep5 minutes
Cook3 minutes
Total8 minutes
Instructions
Divide the blueberries between 4 small ramekins.

Divide the sour cream evenly over the top of the blueberries.

Sprinkle with the monkfruit sweetener.

Place the ramekins on a baking sheet and put them under the broiler, set to high, for 2-3 minutes or until the sweetener caramelizes. Keep a close eye as the sweetener can go from caramelized to burnt very quickly.

Serve immediately.
Tips & Notes:
Use your favorite berry to mix things up!
Nutrition Information:
Serving: 1| Calories: 78kcal (4%)| Carbohydrates: 6g (2%)| Protein: 1g (2%)| Fat: 6g (9%)| Saturated Fat: 3g (19%)| Polyunsaturated Fat: 2g| Cholesterol: 17mg (6%)| Sodium: 9mg| Fiber: 1g (4%)| Sugar: 5g (6%)| Net Carbs: 5g (10%)