We're answering all your questions about Chaffles, the virall low carb recipe that has totally changed the game for people following a low carb or keto lifestyle!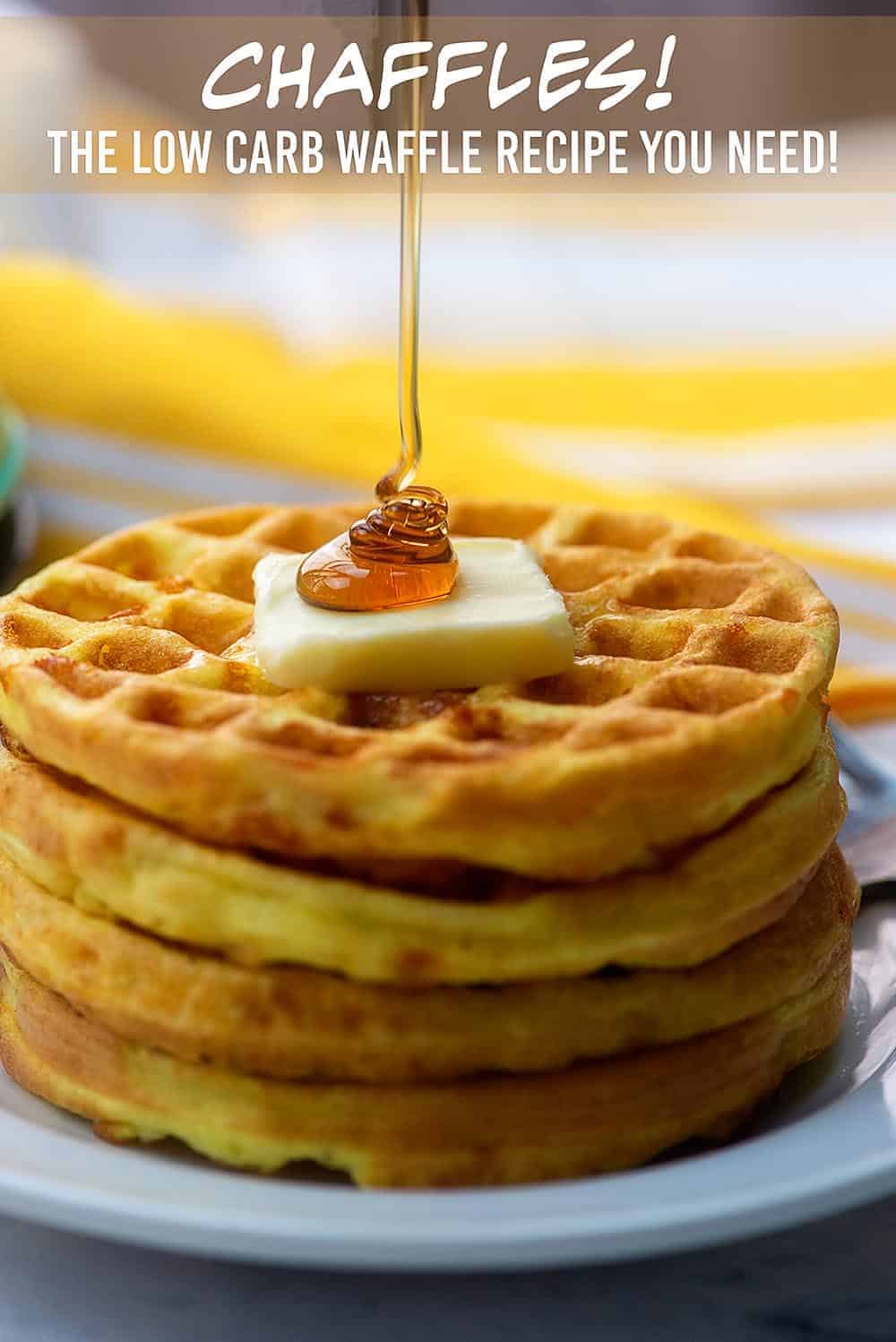 If you're at all active in any keto/low carb forums, belong to any Facebook groups (join mine – lots of fun recipes and support!), or browse low carb blogs with any regularity, you've probably seen the new keto craze: CHAFFLES!
They popped up overnight and became an instant success and now they're showing up everywhere.
I'm not sure who created chaffles, but I can tell you that the success of this recipe is real. Keep on reading, because these are definitely NOT your average waffle and definitely NOT just for breakfast!
What is a chaffle?
A chaffle is a waffle made of cheese and eggs. <— Before you click away in horror and disgust, let me insist that THIS IS DELICIOUS and you really will have no idea that you're eating cheesy eggs.
Many people add other ingredients (myself included!), but the most basic chaffle is eggs and cheese.
Even my kiddos happily eat these basic chaffles, so you know they're good!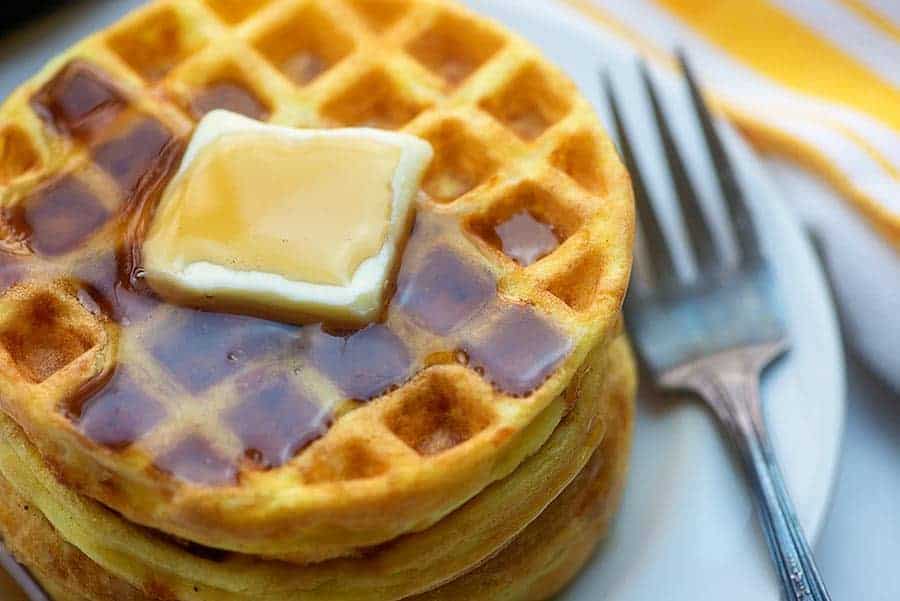 Do chaffles just taste like burnt eggs and cheese?
Oh my word, no.
I can not handle the smell of browning eggs. In fact, my husband isn't allowed to cook eggs in our house because he inevitably lets them get brown and burny on the bottom and that smell makes me gag.
Chaffles made with egg and mozzarella cheese have a pretty neutral flavor, so long as you use a neutral cheese, such as mozzarella.
Top your chaffles with butter and sugar free syrup and they REALLY taste like a waffle. My family has been eating them happily. My daughter requested them for breakfast the other day.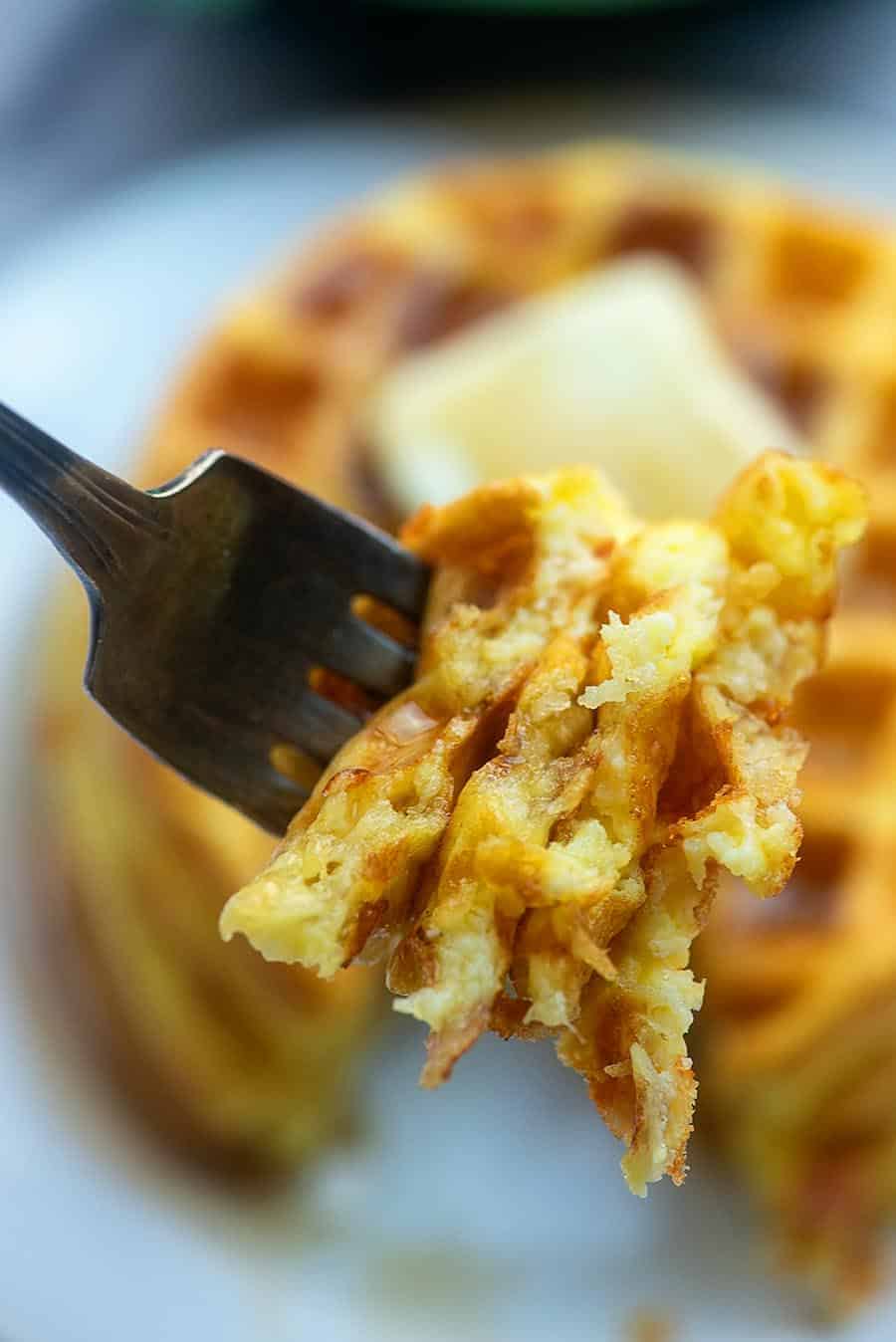 What other types of chaffles can you make?
The possibilities here are endless, my friends.
Use an egg and cheddar cheese to make a cheddar flavored savory chaffle that can be used as a hamburger bun or for a BLT or in place of bread for a sandwich.
Add some cocoa powder to make brownie chaffles. (Recipe coming soon – subscribe to my emails so you don't miss it!)
Add some pumpkin for pumpkin chaffles. (Recipe coming soon – subscribe to my emails so you don't miss it!)
Garlic bread chaffles. Pizza chaffles. Big Mac Chaffle! Arby's Roast Beef Sandwich Chaffle! <— That last one even has our homemade Arby's sauce to go with it!
As you can see, we love using chaffles as a base for sandwiches, as a pizza crust, or for a sweet breakfast treat! So versatile.
Ingredients: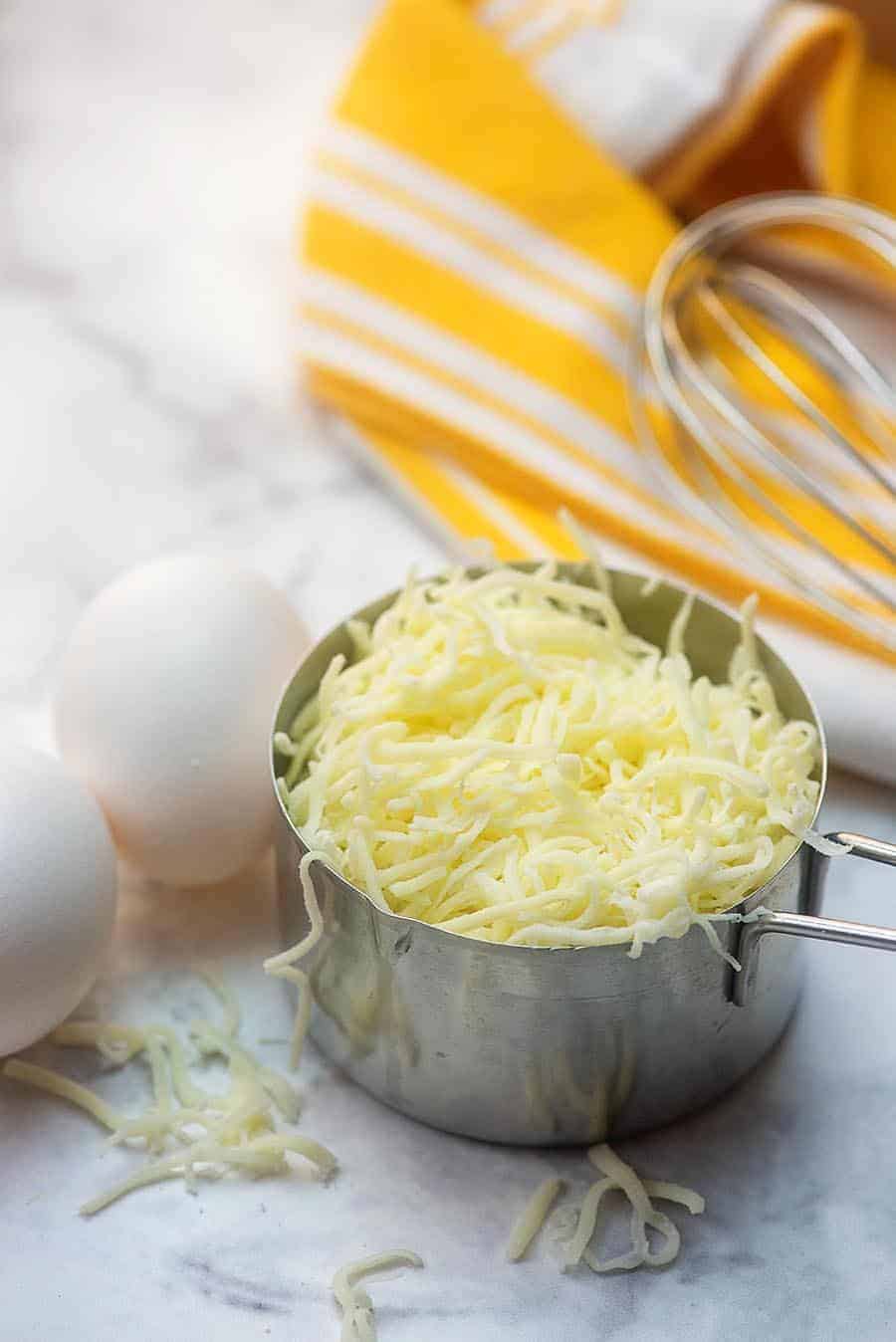 In their most basic form, a chaffle is just egg and shredded mozzarella cheese.
Many people, myself included, like to add in a bit of almond flour or coconut flour to bulk the chaffle up and give it a little more of a bread-like texture. Both work well!
I also often add a bit of baking powder to help it rise.
How do you make a chaffle?
Let's make a basic chaffle together.
I've learned that finely shredded cheese is better than thicker shreds for my personal tastes, but you may not care either way. I just like the cheese to disappear and finely shredded does that best.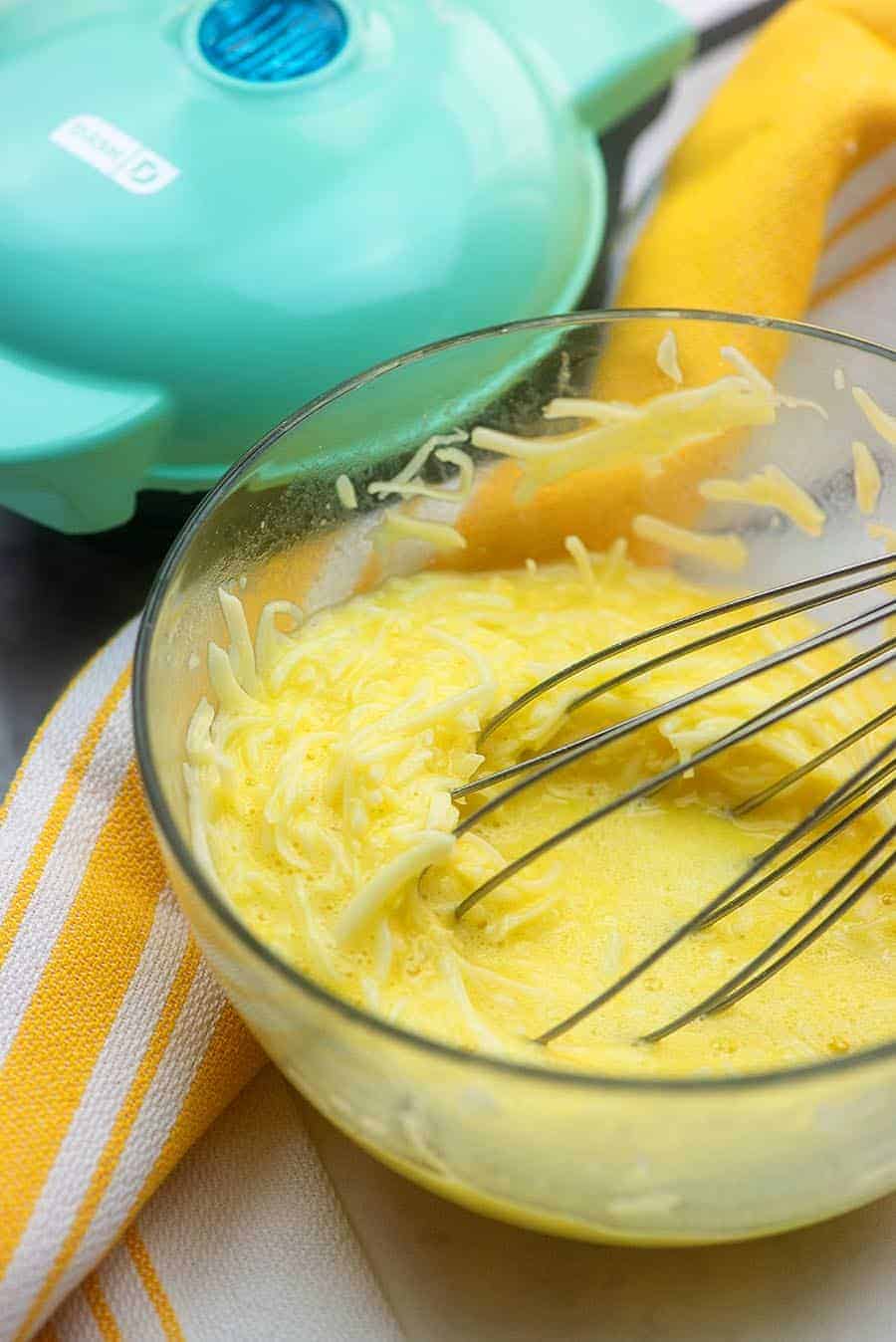 You whisk the egg, stir in the cheese, and place half the batter in a mini waffle maker for 2-3 minutes. Don't open the waffle maker for at least 2 minutes. Repeat with the remaining batter.
These crisp up a bit like a normal waffle would as they set. Just let them sit for 1-2 minutes after removing from the waffle maker.
You can add coconut flour or almond flour to give it a more bread-like texture, if you like. 1 teaspoon to 1 tablespoon of either is a good place to start and adjust to your preferences.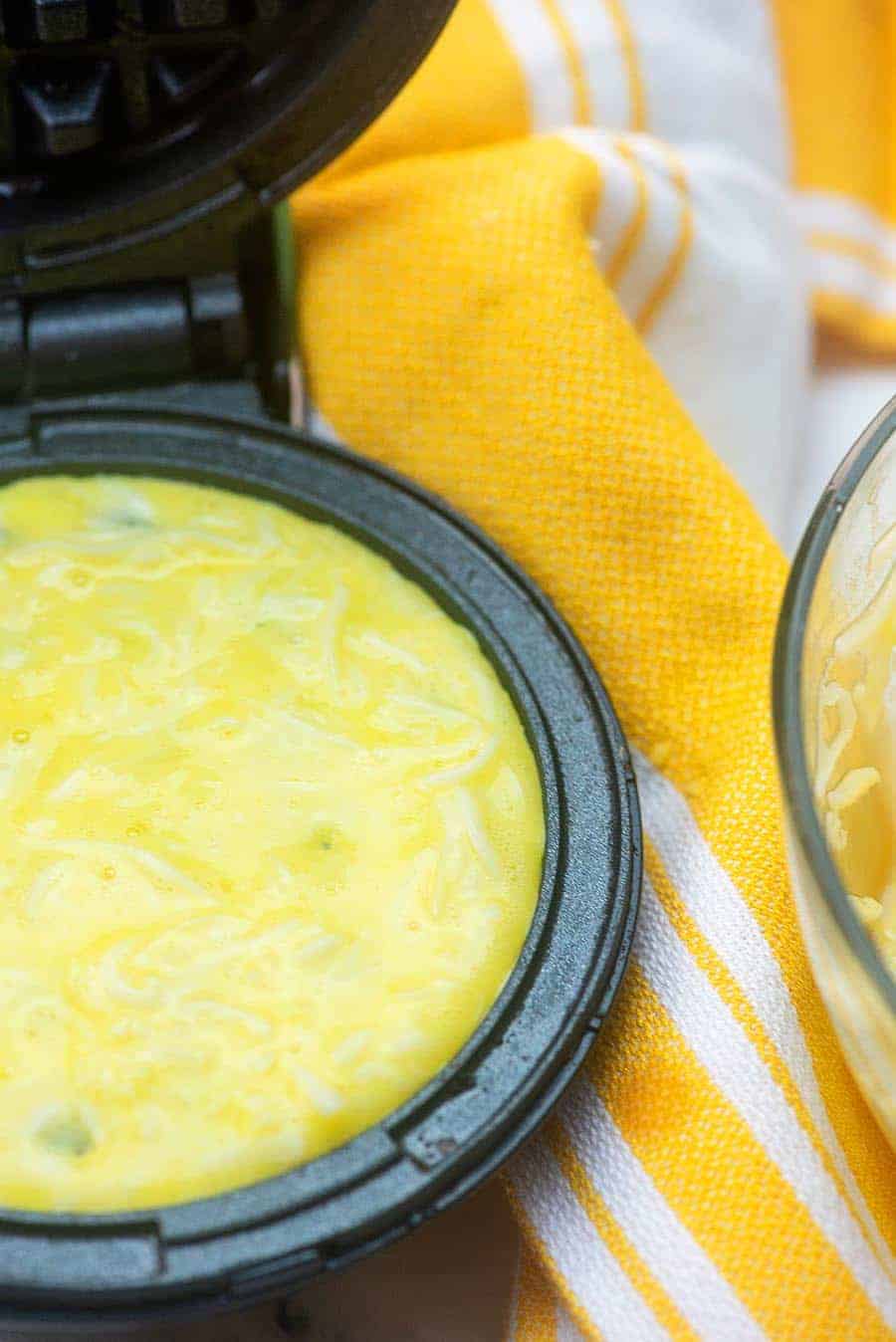 How to serve chaffles:
This post contains affiliate links.
With a pat of butter and sugar-free syrup, of course!
I have two sugar-free syrups that I use and like.

My favorite is the Choc Zero Maple Syrup – no funky aftertaste and it's thick and sticky like traditional syrup. Click above to shop!

I also really love the flavor of the Lakanto Maple Syrup, but it's not quite as thick as the Choc Zero brand. Click above to shop!
What kind of waffle maker do you need?
You are going to want a mini waffle maker for this recipe.
I use the Dash Mini Waffle Maker.
Don't worry – you can order from Amazon for CHEAP and I almost guarantee you won't regret the purchase!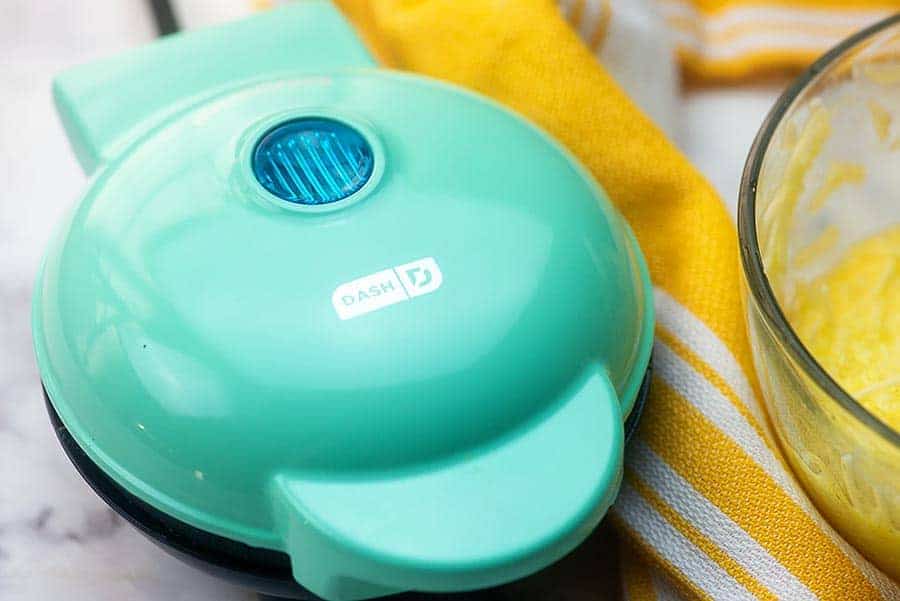 It heats quickly, cooks quickly, takes up barely any space, and it comes in a variety of cute colors. I have the aqua.
If you want to make more than 1 mini waffle at a time, check out this one:
If you plan to make chaffles for a family, this should work great! I haven't tried it myself, but plan to order because my kids are obsessed with chaffles too.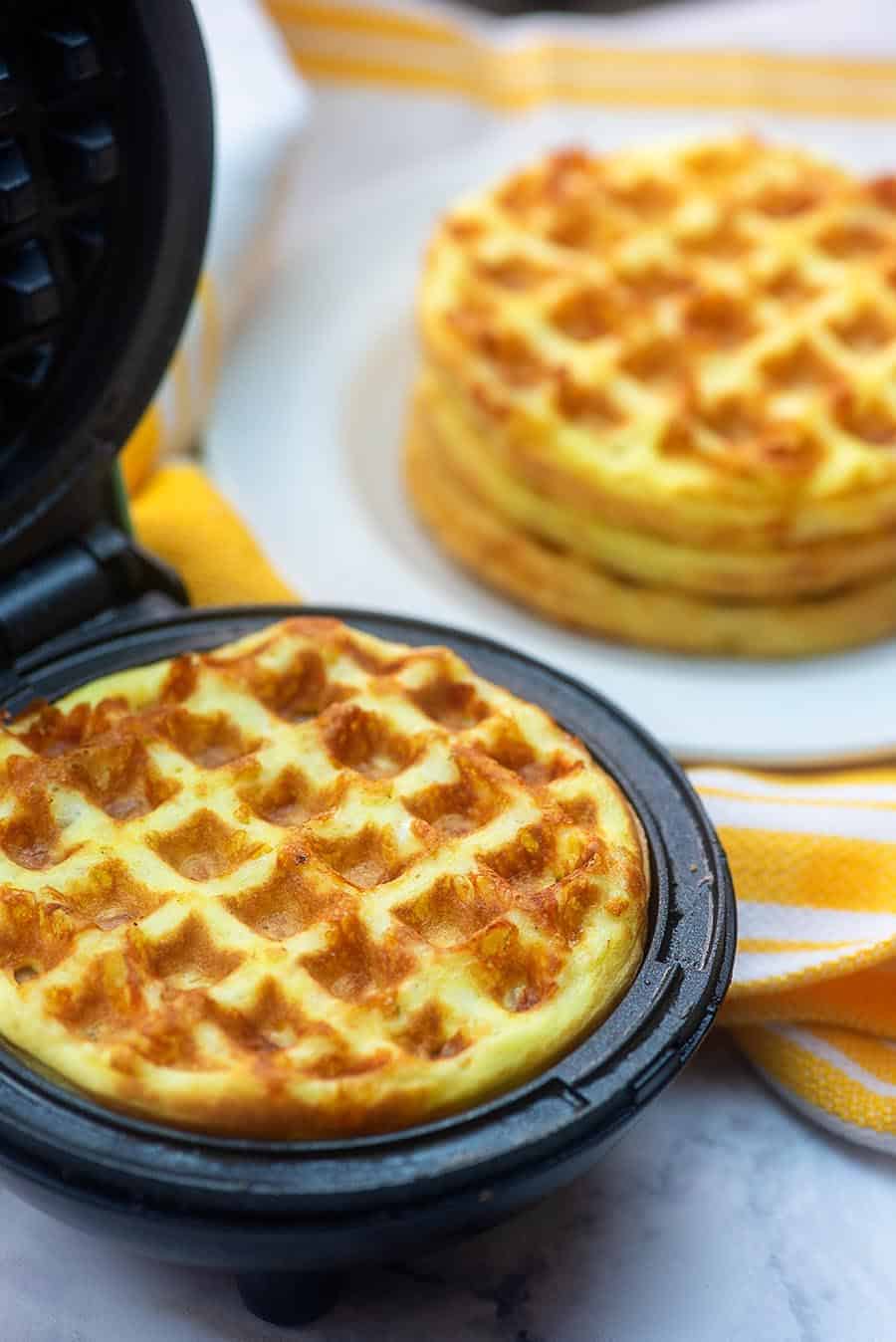 Chaffle Week!!
I love chaffles so much, that I'm creating CHAFFLE WEEK! Get excited!
I'm going to be sharing a new chaffle recipe every day for five days. Pumpkin Chaffles, Brownie Chaffles, and more…you seriously don't want to miss out!
SIGN UP HERE for the free emails so you don't miss a single chaffle recipe! This is going to be so fun!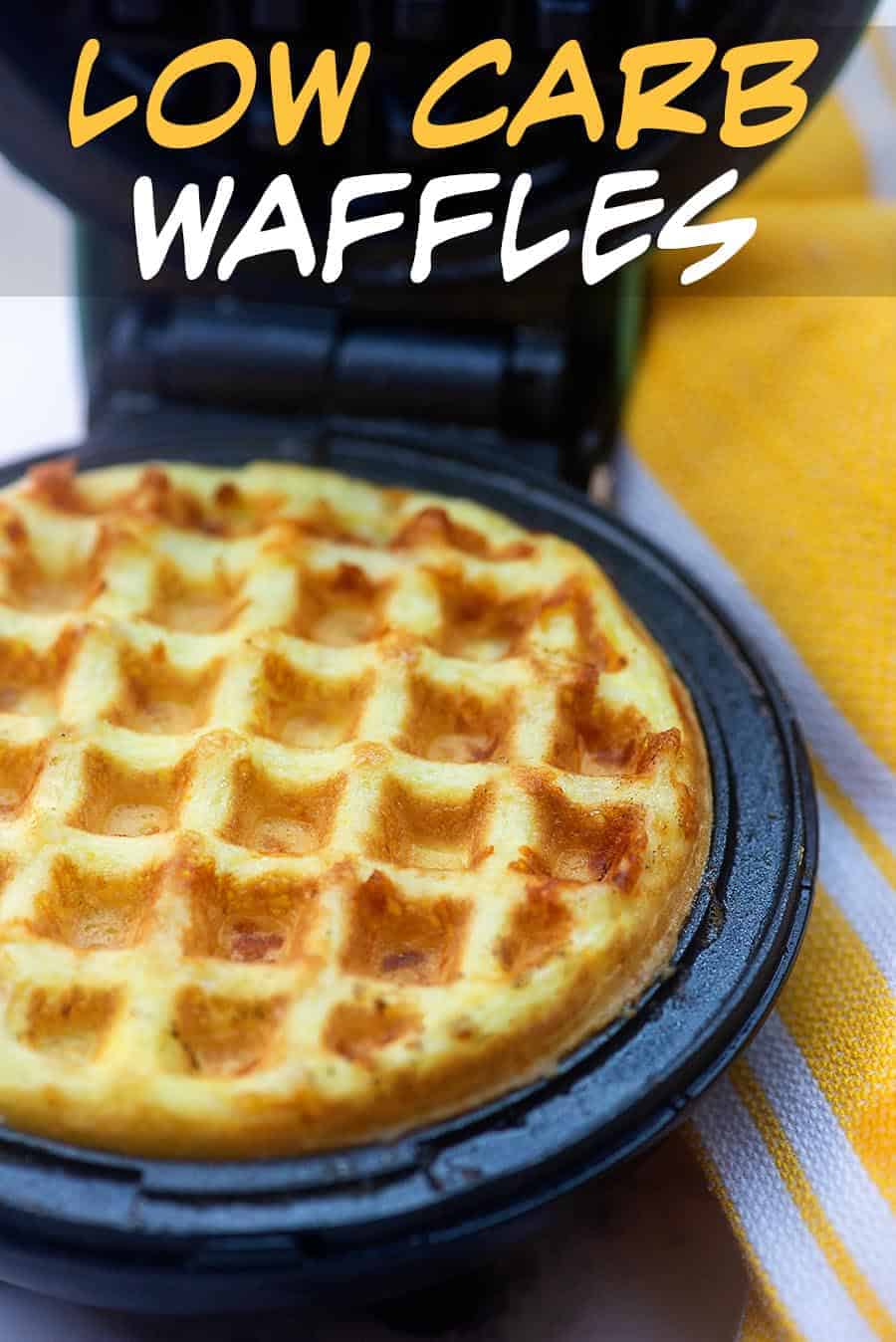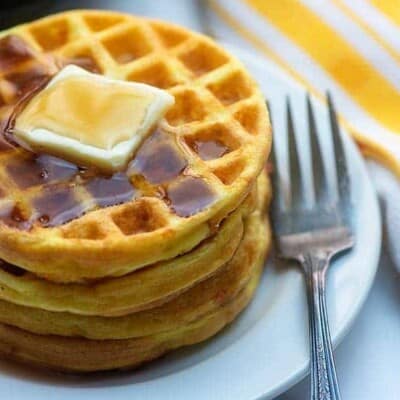 Basic Chaffle Recipe
These chaffles are just two ingredients and cook in just a few minutes! Perfect smeared with butter and sugar free syrup.
Prep1 minute
Cook6 minutes
Total7 minutes
Ingredients
1 large egg
1/2 cup finely shredded mozzarella
Instructions
Plug in the waffle maker to heat.

Crack the egg into a small bowl and whisk with a fork. Add the mozzarella and stir to combine.

Spray the waffle iron with non-stick spray.

Pour half of the egg mixture into the heated waffle iron and cook for 2-3 minutes.

Remove waffle carefully and cook remaining batter.

Serve warm with butter and sugar-free syrup.
Tips & Notes:
This is the BASIC chaffle recipe and nothing more is needed, however adding 1 teaspoon of coconut flour or almond flour + 1/4 teaspoon of baking powder will give these a better texture. For a breakfast chaffle, try adding a splash of vanilla or a dash of cinnamon. You may also add sweetener directly to the batter if you'd like. We highly recommend mozzarella cheese for a basic chaffle as it has the most neutral flavor (it won't taste cheesy!). If you're making a savory chaffle and want that cheesy flavor, you can use cheddar or any other type of shredded cheese you like.
Nutrition Information:
Serving: 2waffles| Calories: 202kcal (10%)| Carbohydrates: 3g (1%)| Protein: 16g (32%)| Fat: 13g (20%)| Saturated Fat: 6g (38%)| Polyunsaturated Fat: 5g| Cholesterol: 214mg (71%)| Sodium: 364mg (16%)| Sugar: 1g (1%)| Net Carbs: 3g (6%)