This ARBY'S CHAFFLE RECIPE totally satisfies my cravings for fast food! Thin sliced roast beef on a simple chaffle topped off with my low carb Arby's sauce. Total heaven!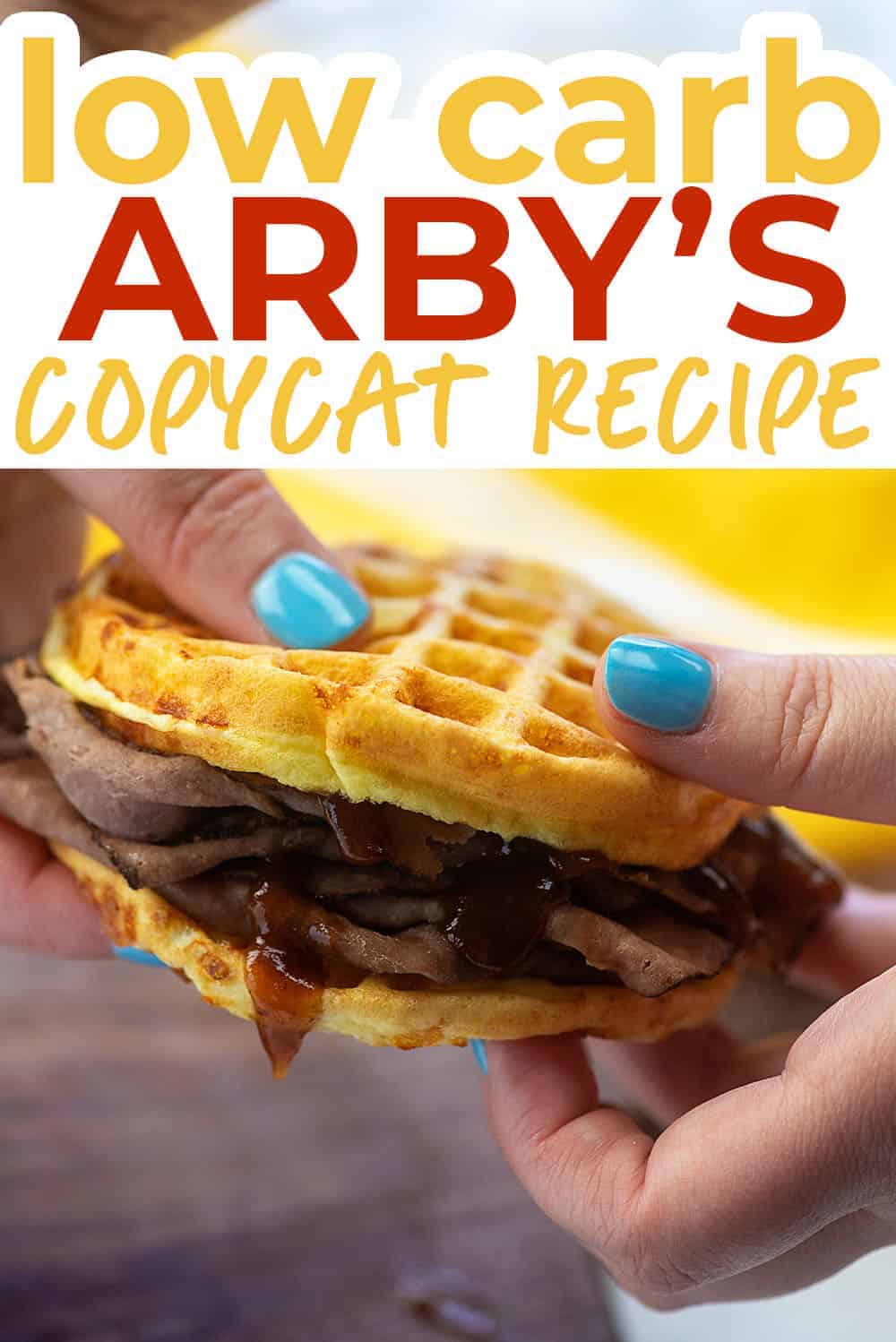 I know it's not popular to admit, but I actually love fast food. Of course, I don't want to eat it all that often, but I think it's delicious and Arby's just so happens to be one of my favorites!
I've been craving an Arby's roast beef sandwich for awhile now and I got the idea for a homemade version after I made my Big Mac Chaffle.
You guys…this is GOOD.
Tender, juicy roast beef (wait til you see how easy this is…) piled high on a chaffle with a drizzle of my homemade low carb Arby's sauce. I like to dip mine in a bit of horsey sauce that I've saved from previous drive-thru trips! So good!
Of course, you can also buy horseradish from the local grocery store to use.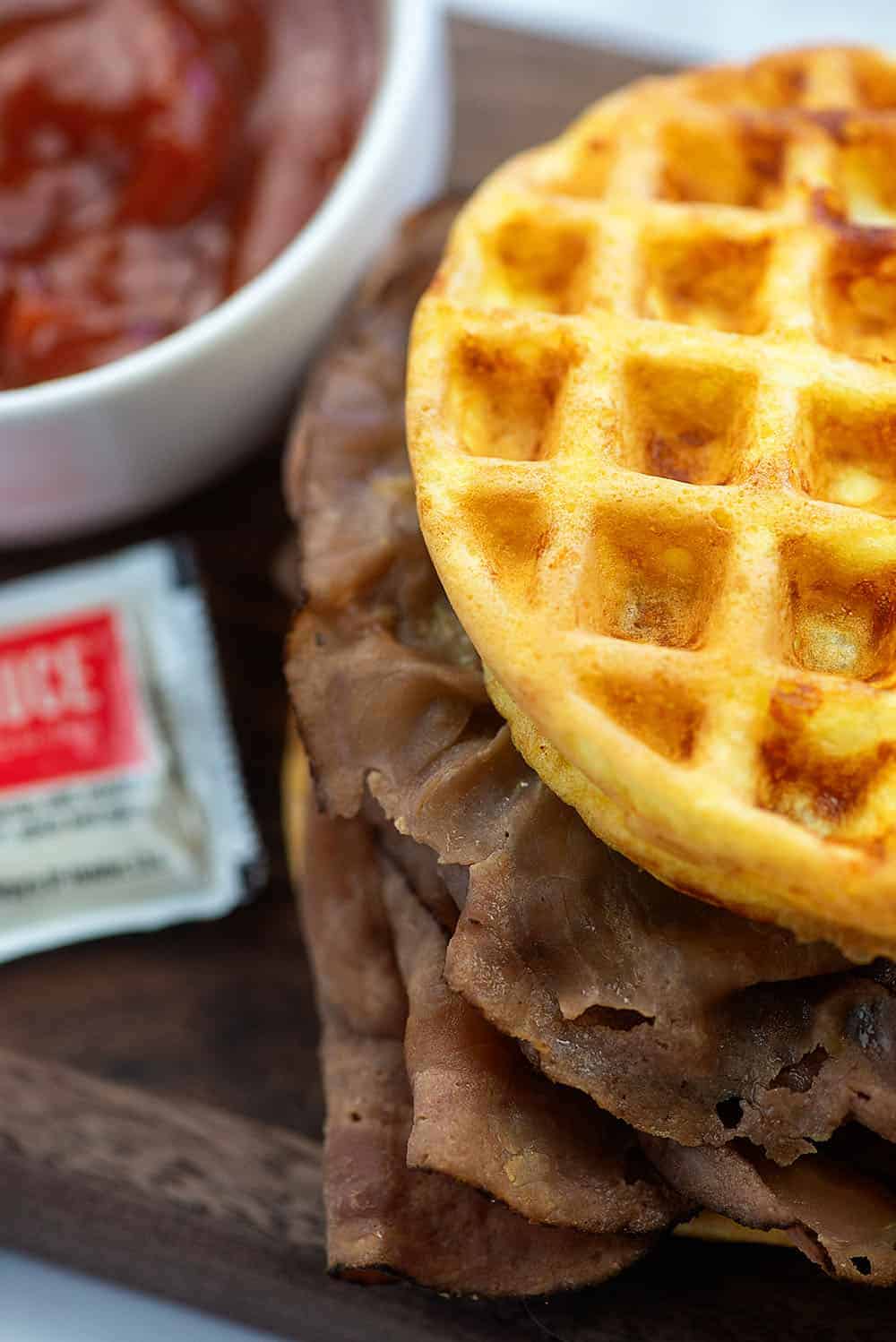 How to make a low carb roast beef sandwich:
We're going to recreate Arby's roast beef in the easiest way possible…by starting with deli meat!
Note: The freshly sliced meat from the deli counter will have more ragged edges and will never look quite the same as Arby's roast beef does. If you really want to mimic the look and texture of Arby's, use the prepackaged deli meat.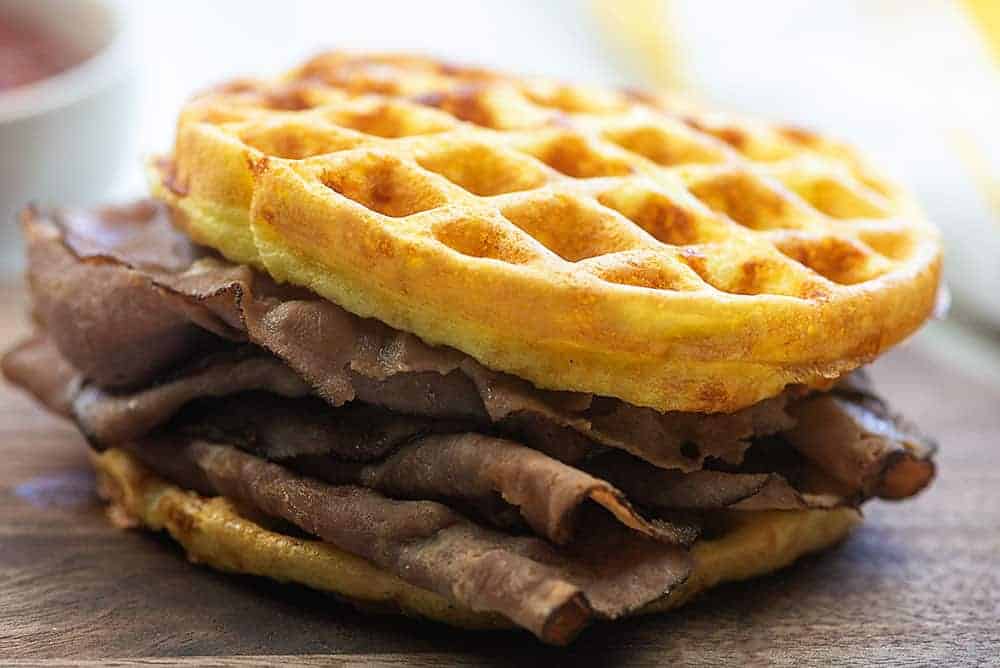 Add some beef broth to a skillet and warm it up. Add in the roast beef and stir it all around. Let the beef simmer just a bit to warm it all through.
Make it even easier and just bring home a roast beef sandwich from Arby's and toss the bun! 😉
How to make a keto chaffle bun:
This post contains affiliate links. As an Amazon Associate, I earn from qualifying purchases.
Lots of sandwiches can be eaten in a lettuce wrap and you'll still get the same 'vibe' from the sandwich. I don't super love Arby's roast beef wrapped in lettuce. I feel like a part of the appeal is the bun soaking up the juices from the beef.
Chaffles work perfectly to replace the bun.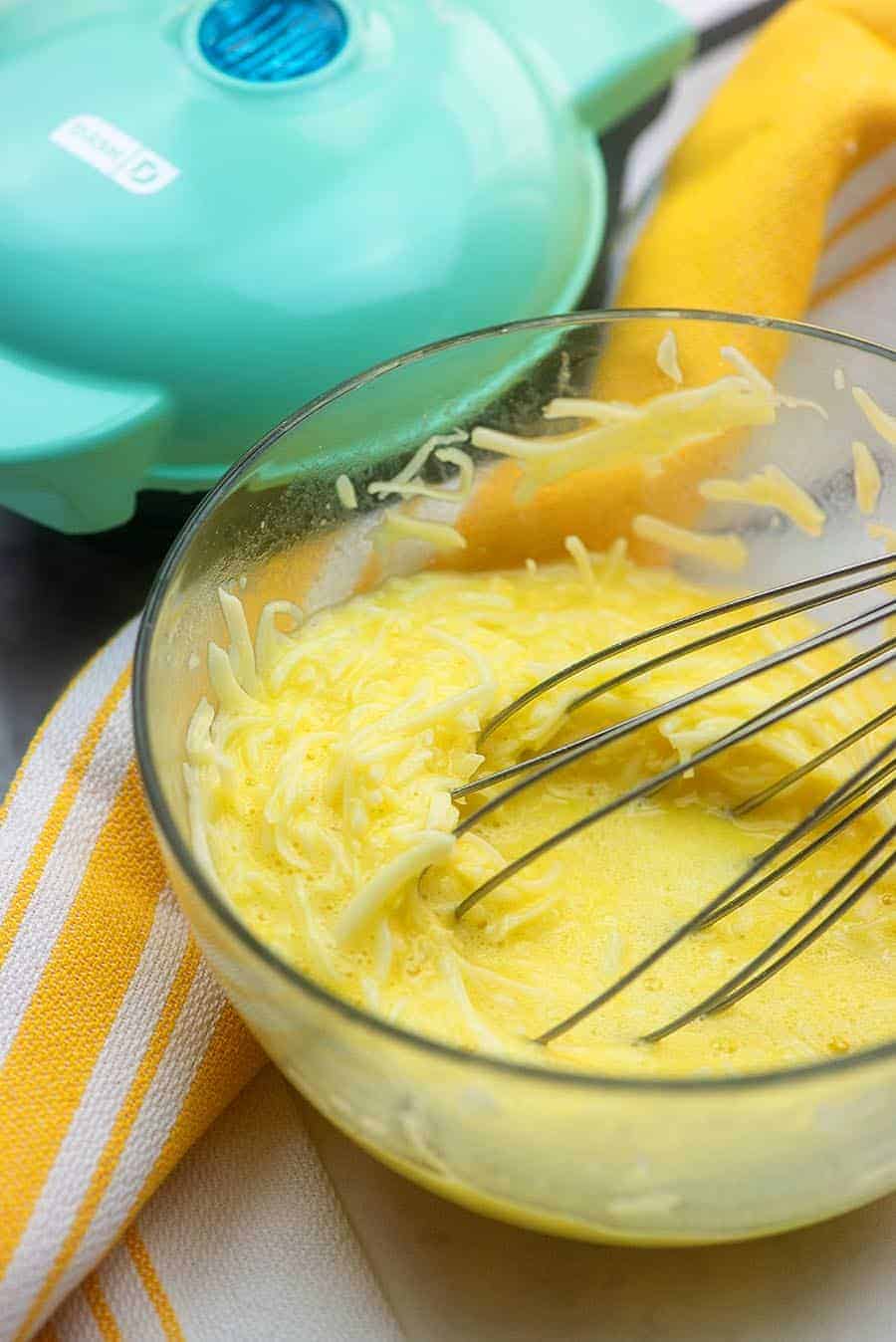 Mix together an egg, coconut flour, and baking powder. Stir in some finely shredded mozzarella.
Pour half of the mixture into a mini waffle iron (see below for details on the waffle iron!).
Sprinkle on some dehyrdated onion if you want to go the onion bun route!
Cook for 3 minutes and then repeat with the remaining batter.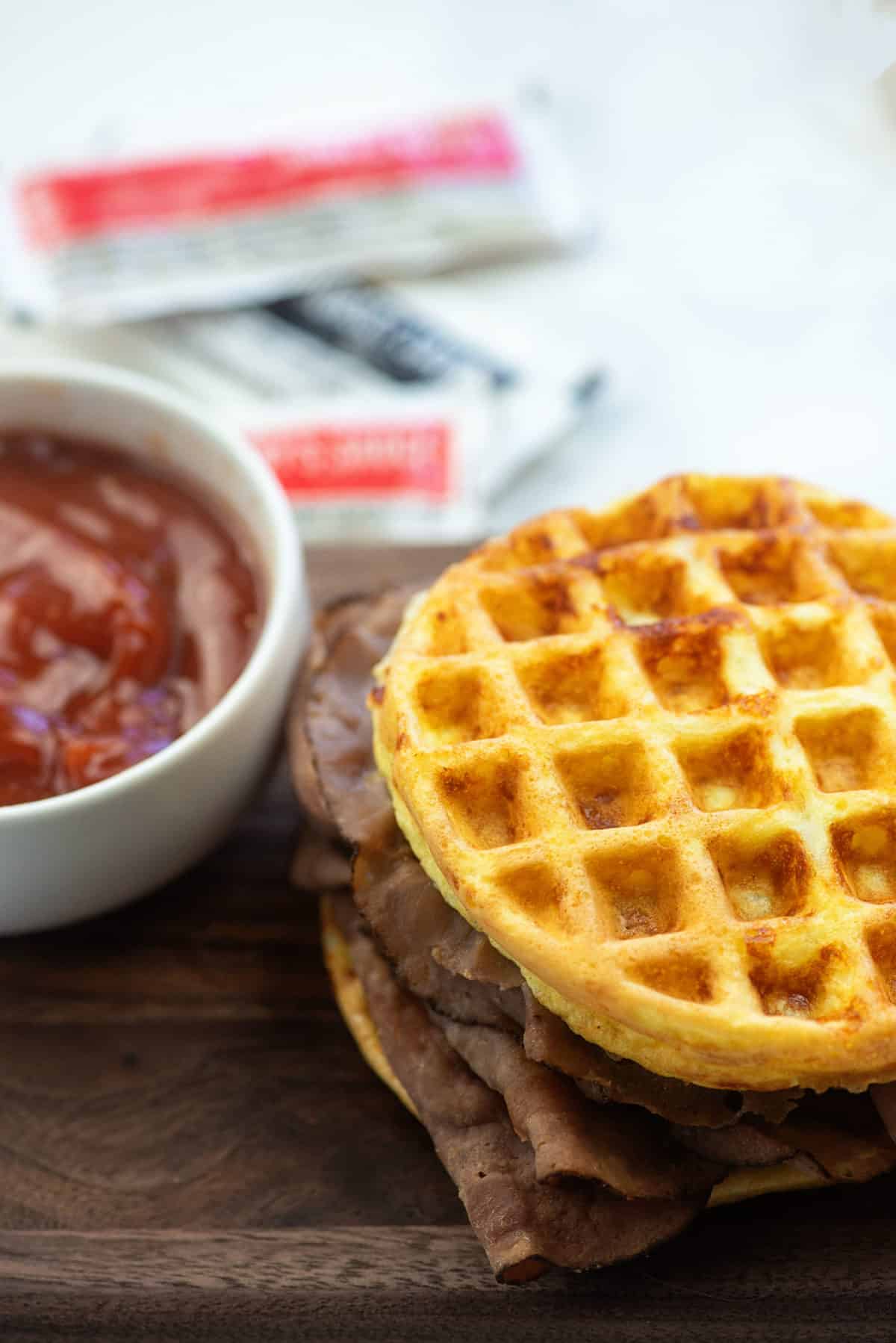 How to make low carb Arby's sauce:
I just want to be upfront with you here…there is no perfect copycat of Arby's sauce that I've ever found or made. I've tried countless times, I've tried using other people's recipes, I've tried it all. Arby's sauce is just a thing of beauty (haha) and I can not 100% mimic it.
Soooo, for the sake of simplicity, I'm going with close but not perfect. I don't think you'll be disappointed with the sweet and tangy sauce though! Trust me! It really has the Arby's vibe…just not a 100% match.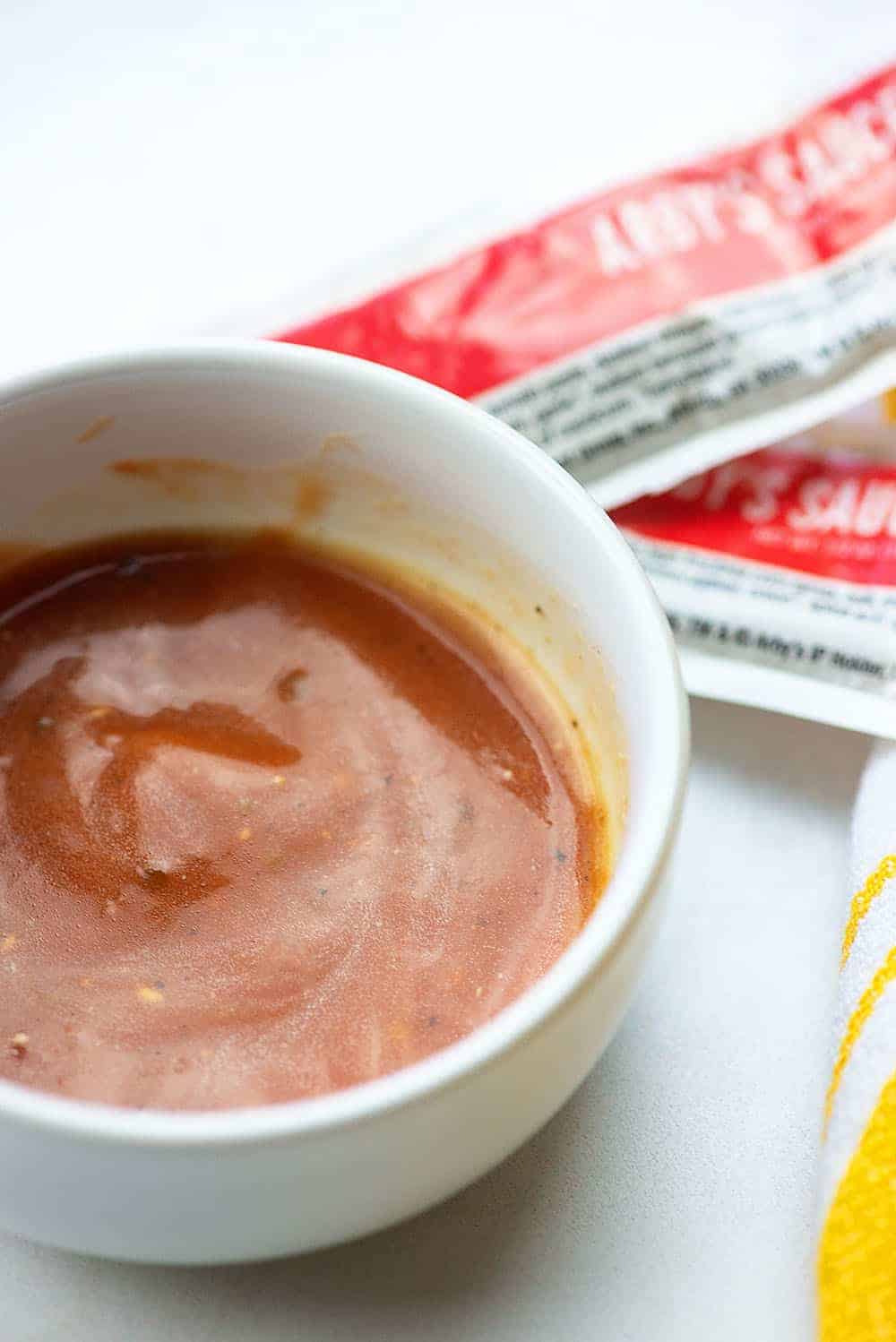 Just whisk the sugar-free ketchup, Italian dressing, Worcestershire, water, and cracked pepper together to combine.
Arby's sauce is very thin and pourable. Feel free to thin this sauce out with a bit of water if you think it needs it.
What kind of waffle maker do you need?
You are going to want a mini waffle maker for this recipe. It makes the perfect sandwich size waffles.
I use the Dash Mini Waffle Maker.
Don't worry – you can order from Amazon (prices vary but they're generally really cheap!) and I almost guarantee you won't regret the purchase!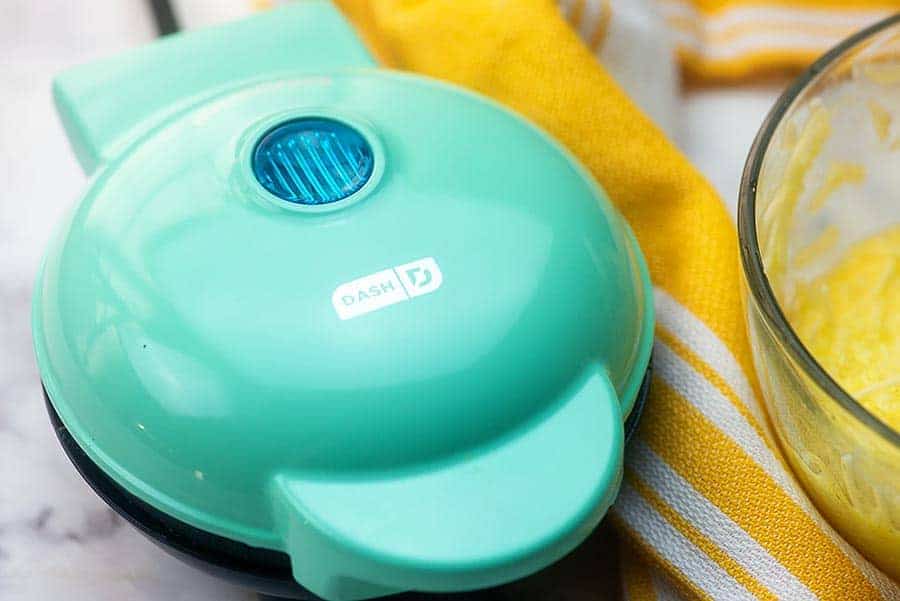 It heats quickly, cooks quickly, takes up barely any space, and it comes in a variety of cute colors. I have the aqua.
If you want to make more than 1 mini waffle at a time, check out this one:
If you plan to make chaffles for a family, this should work great! I haven't tried it myself, but it looks like a winner.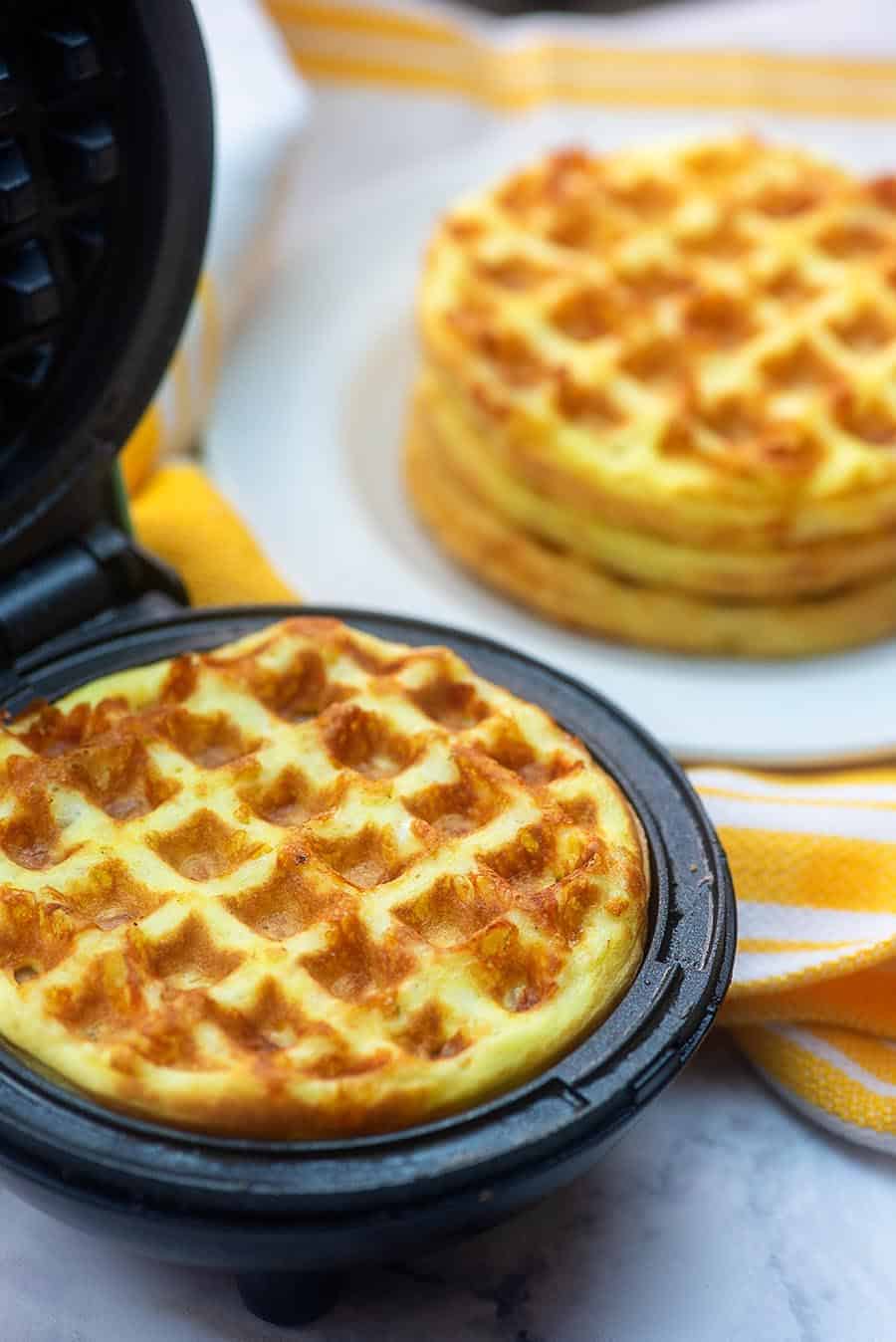 Chaffle Week!!
I love chaffles so much, that I created CHAFFLE WEEK! Get excited!
I'm sharing a new chaffle recipe every day for five days. Pumpkin Chaffles, Brownie Chaffles, and more…you seriously don't want to miss out!
SIGN UP HERE for the free emails so you don't miss a single chaffle recipe! These recipes are so fun!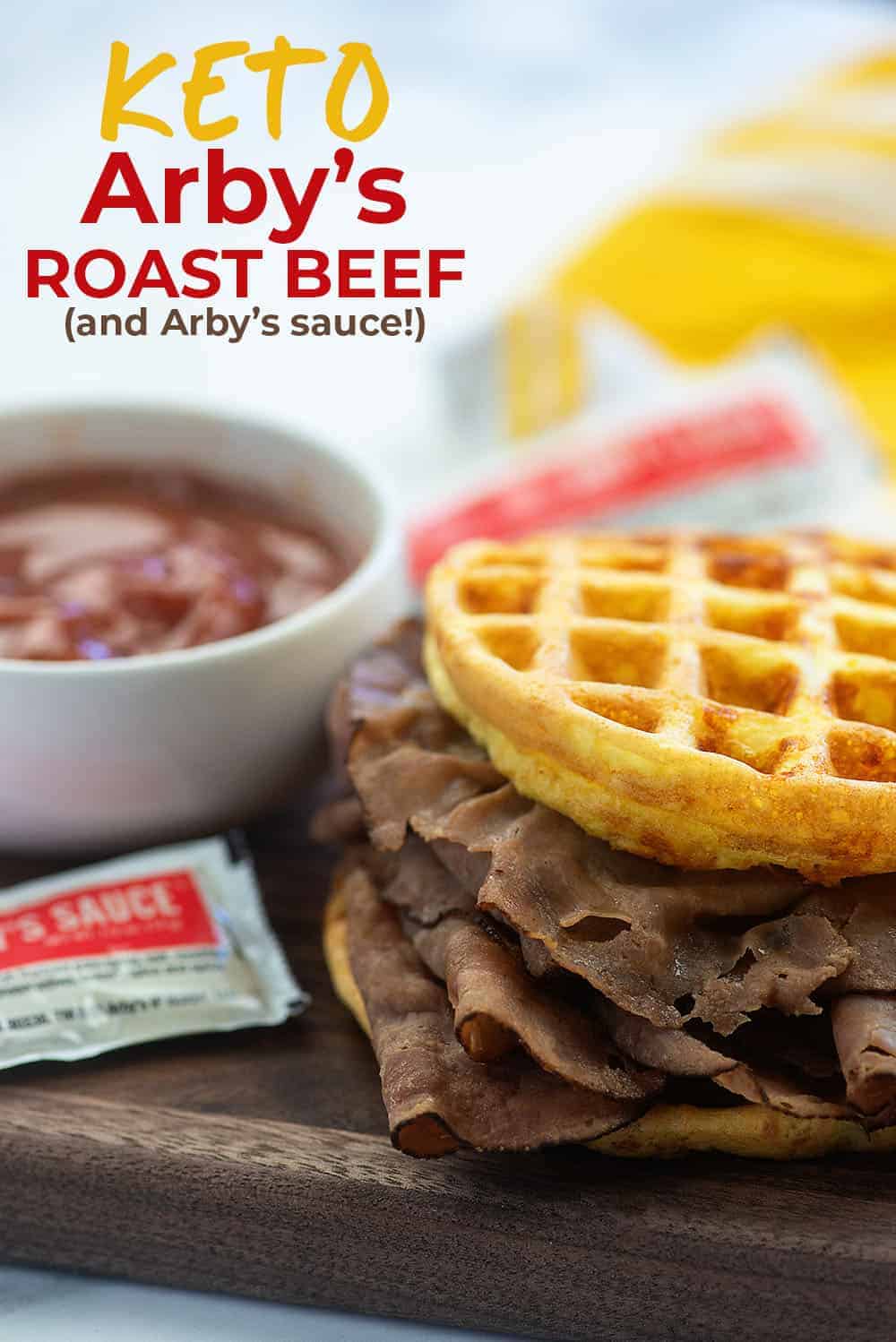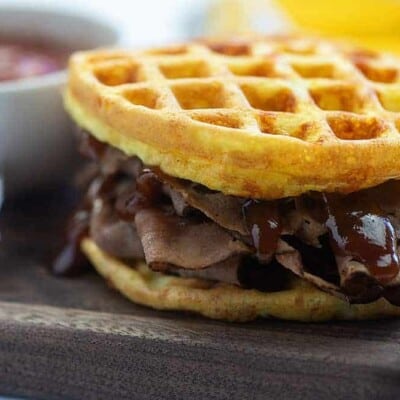 Arby's Chaffle
The next time your family is craving Arby's, you can join in with this homemade low carb version! I've scaled this recipe to make just 1 sandwich, but it's easily doubled or quadrupled.
Prep15 minutes
Cook10 minutes
Total25 minutes
Ingredients
For the beef:
1/2 cup beef broth
4 ounces thin-sliced deli roast beef
For the chaffle bun:
1 egg beaten
1 teaspoon coconut flour
1/4 teaspoon baking powder
1/2 cup finely shredded mozzarella
For the low carb Arby's sauce:
Instructions
For the beef:
Add the beef broth to a skillet and bring to a simmer. Add the beef and cook on low for 5 minutes to warm beef through. Cover and set aside while preparing the chaffle.
For the chaffle:
Plug in the waffle iron to preheat.

Whisk together the egg, coconut flour, and baking powder. Stir in the mozzarella to combine.

Spoon half of the batter into the waffle iron. Close the waffle maker and cook for 3 minutes. Remove the waffle and repeat with remaining batter.
For the Arby's sauce:
To prepare the Arby's sauce, whisk together all of the ingredients.
To assemble:
Place the beef over one of the chaffles and drizzle with the Arby's sauce. Top with the second chaffle.

Serve immediately.
Tips & Notes:
Add my keto cheese sauce to make this a beef and cheddar!
Sprinkle the chaffles with minced dried onion while cooking for an onion bun.
If you're an Arby's sauce fiend, you'll want to double the sauce recipe!
Nutrition Information:
Serving: 1| Calories: 386kcal (19%)| Carbohydrates: 8g (3%)| Protein: 40g (80%)| Fat: 20g (31%)| Saturated Fat: 9g (56%)| Polyunsaturated Fat: 9g| Trans Fat: 1g| Cholesterol: 272mg (91%)| Sodium: 2152mg (94%)| Fiber: 1g (4%)| Sugar: 4g (4%)| Net Carbs: 7g (14%)
Want To Save This Recipe?