ON SALE: Two new eBooks! Visit the shop!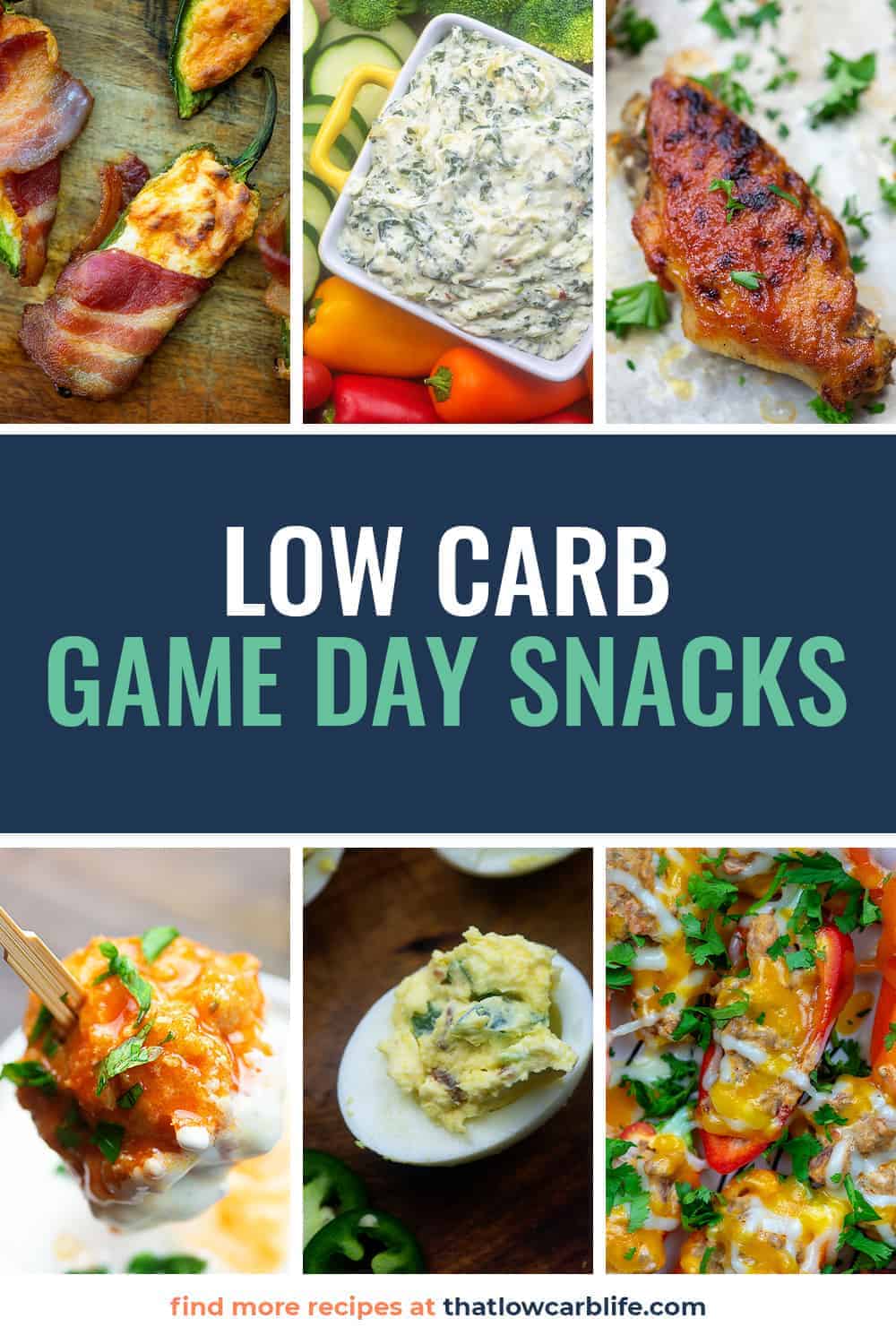 Whether you're gearing up for football or basketball, game day is mostly only interesting to me because of the food.
I could snack all day and, for some reason, sporting events always have the best snacks. 😉
It's so easy to get off track on holidays and family events or social outings. That's why I am either happy to host events at my house or I bring along a couple of dishes to share.
This weekend, we'll be hosting the game and I'll be whipping up all kinds of goodies.
I've rounded up some of my FAVORITE low carb and keto recipes to keep you on track while watching the big game. Enjoy, friends!
Low Carb Game Day Snacks
Score some major points with these low carb snacks that are perfect for game day!