Create the perfect KETO THANKSGIVING MENU with these simple recipes! From turkey to sides to pie, you'll find everything you need for the perfect holiday dinner.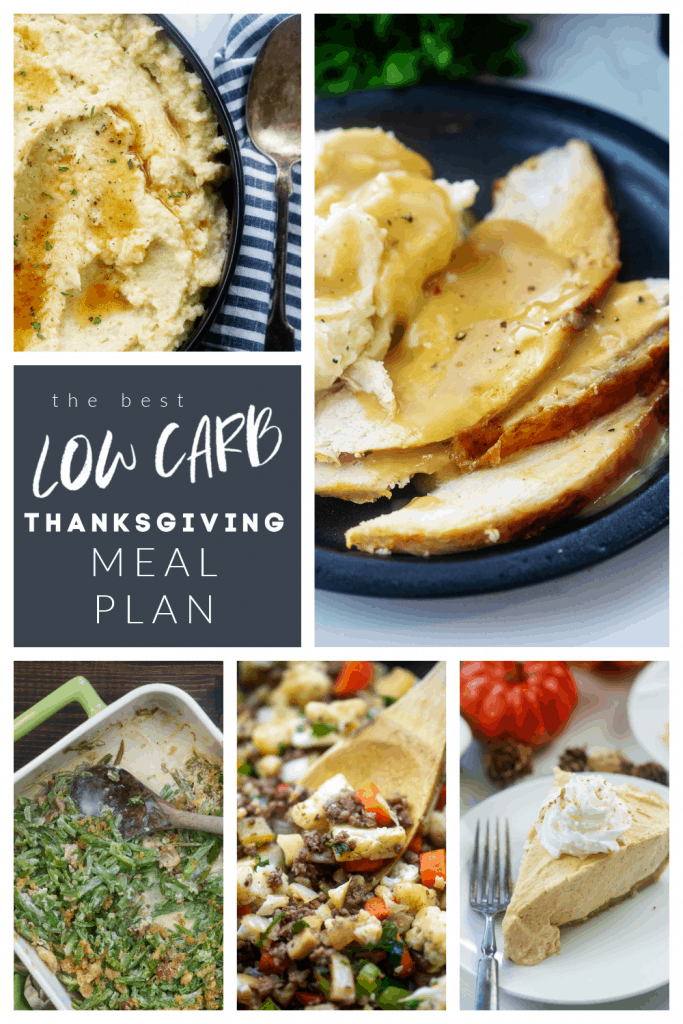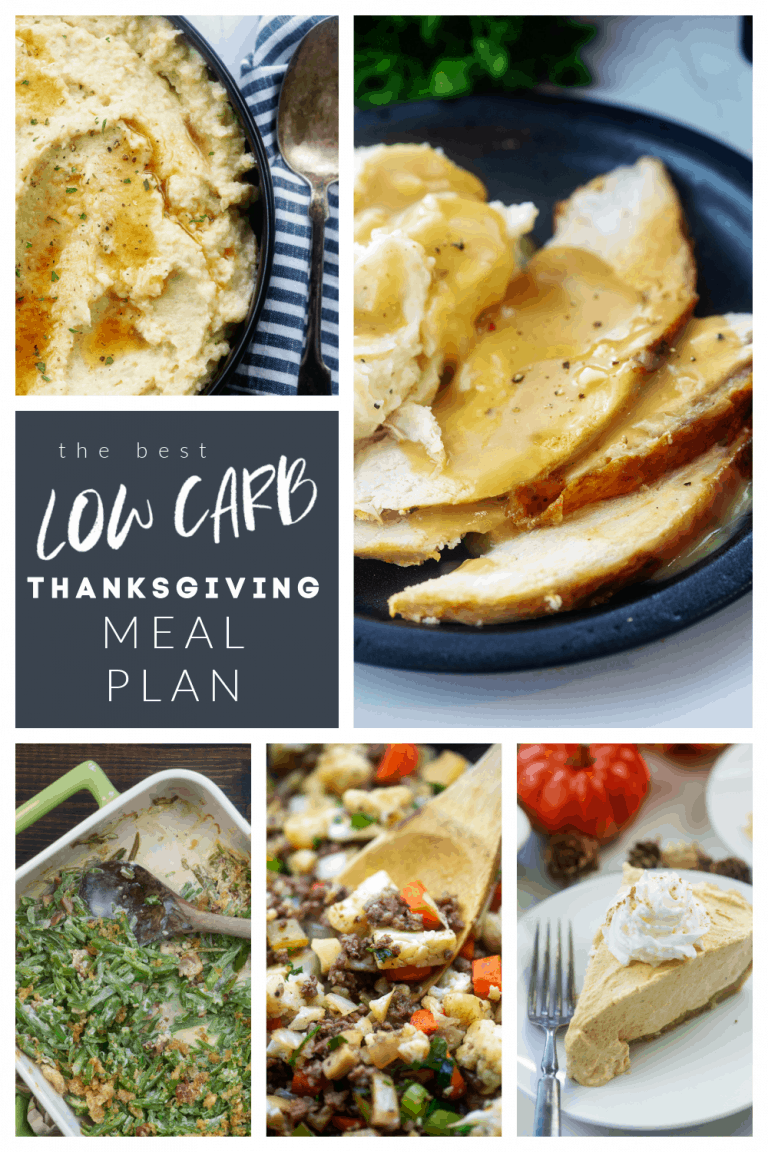 If you're anything like me, your Thanksgiving might look a lot different this year – both in terms of size and diet!
We're planning to stay home and celebrate with just us this year, something that makes me a bit sad since we traditionally have big family dinners, but also something that has me a bit excited.
This holiday will be a big change, but I'm excited to focus on my favorite people and make the holiday special for us whatever way I can.
Anyway, our big Thanksgiving meal won't be quite as large as normal, but we're still planning a feast! And this year? It'll be low carb and keto!
Main Dish:
We all love our yearly turkey, but none of us want a month's worth of leftovers so we're doing a turkey breast!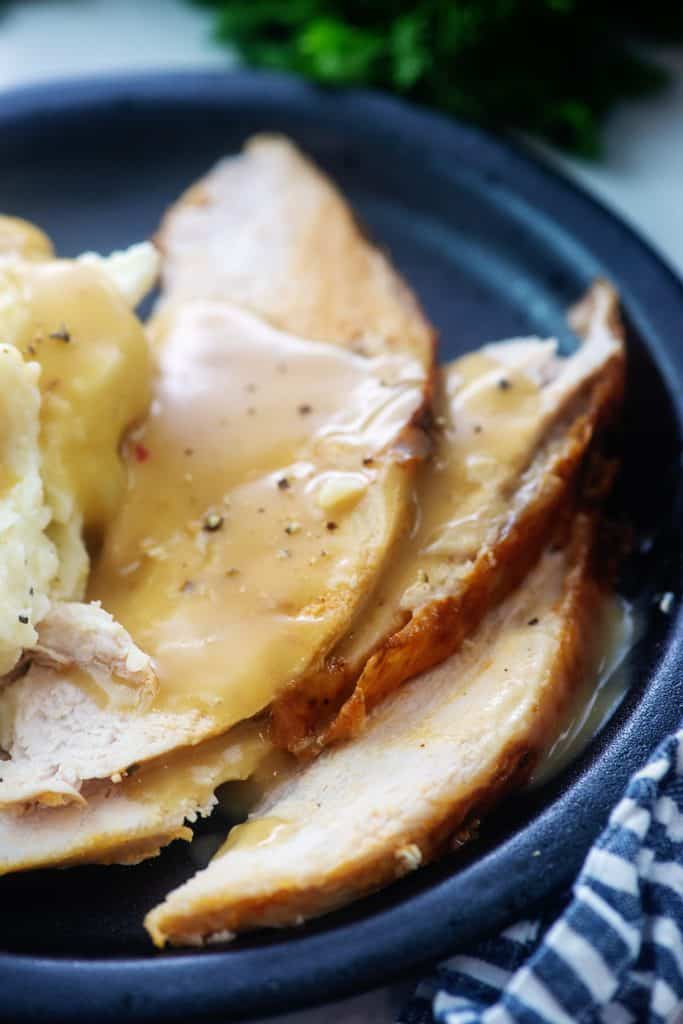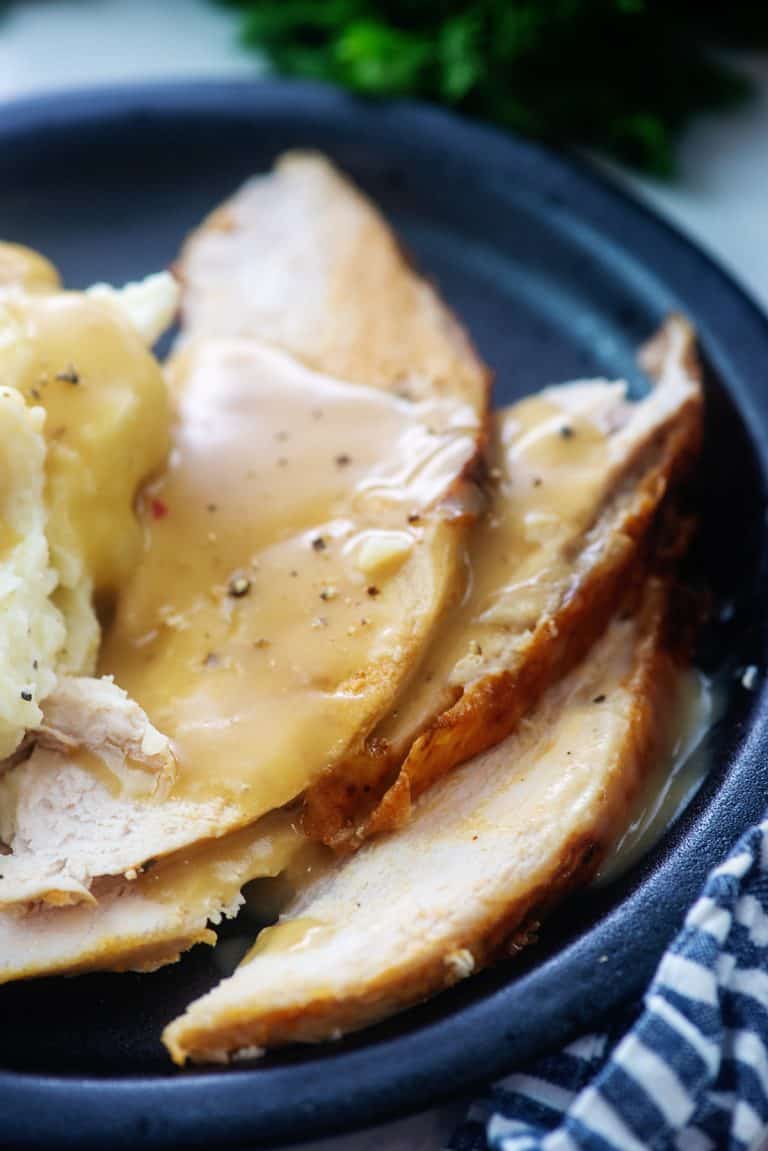 This air fryer turkey breast is what's on our menu. Small enough for the four of us, cooks in an hour, and the skin turns out crispy, and the meat is nice and juicy.
We highly recommend this turkey breast recipe!
Any leftovers you do have will work great in this leftover turkey casserole.
Thanksgiving Side Dishes
These side dishes are perfect for the holiday and all of them are low carb and keto! Pick a few favorites to complete your holiday dinner.
These side dishes are perfect for the holiday and all of them are low carb and keto! Pick a few favorites to complete your holiday dinner.
Desserts:
It's not Thanksgiving without pie!
We have two pies that we're struggling to decide between.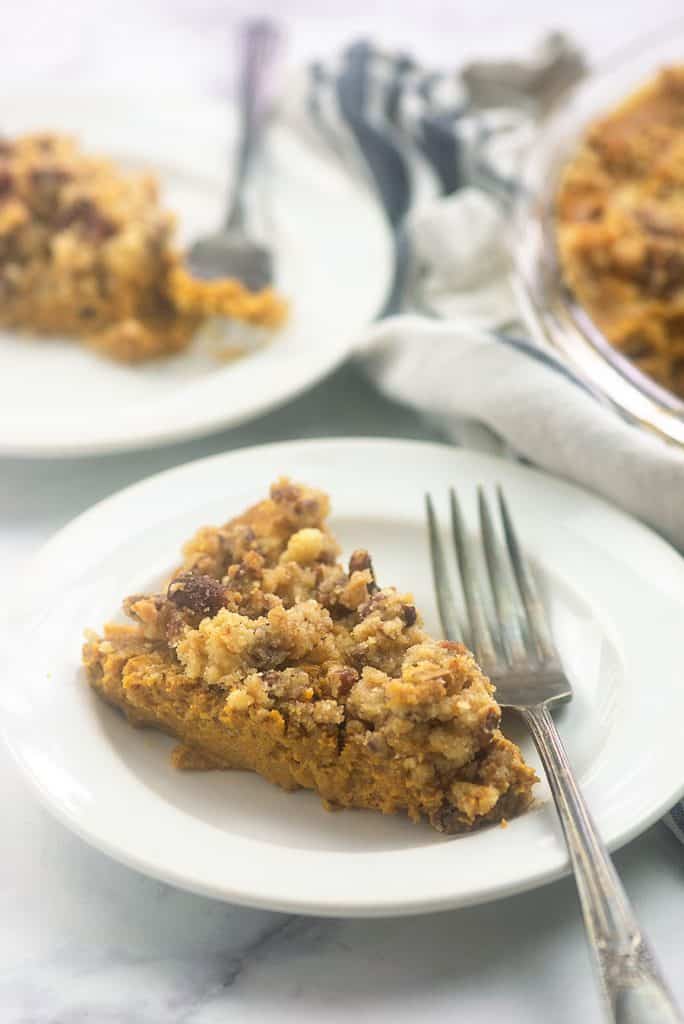 This keto pumpkin pie is a bit upside down! No crust, but it has a fun streusel topping on top!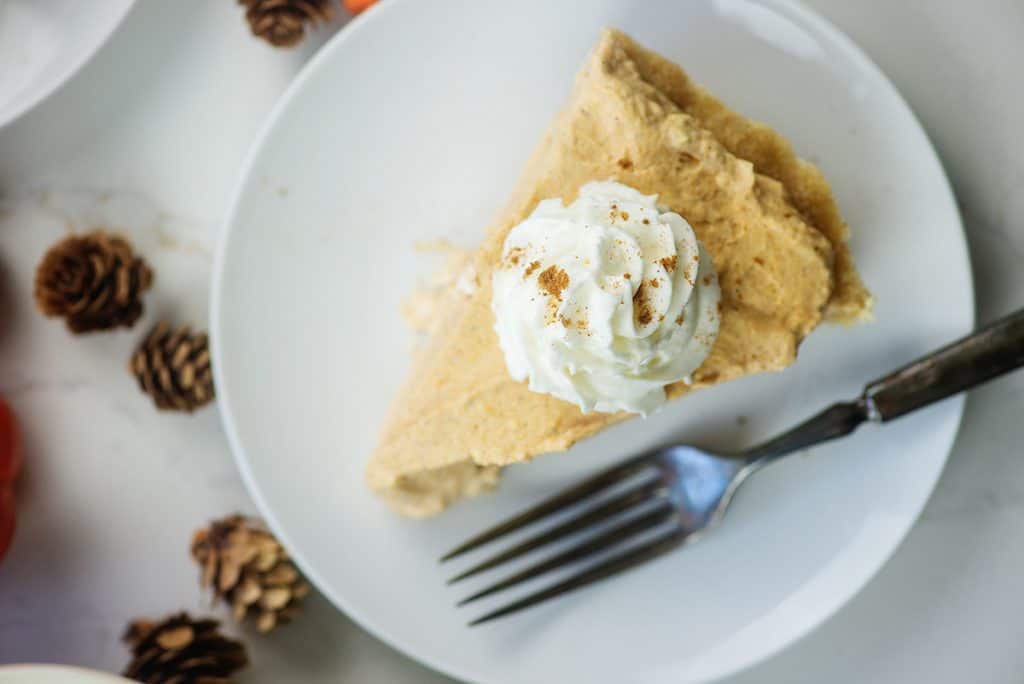 This no bake pumpkin pie is so creamy and loaded with pumpkin flavor – plus it doesn't take up oven space, which is a bonus on the big day.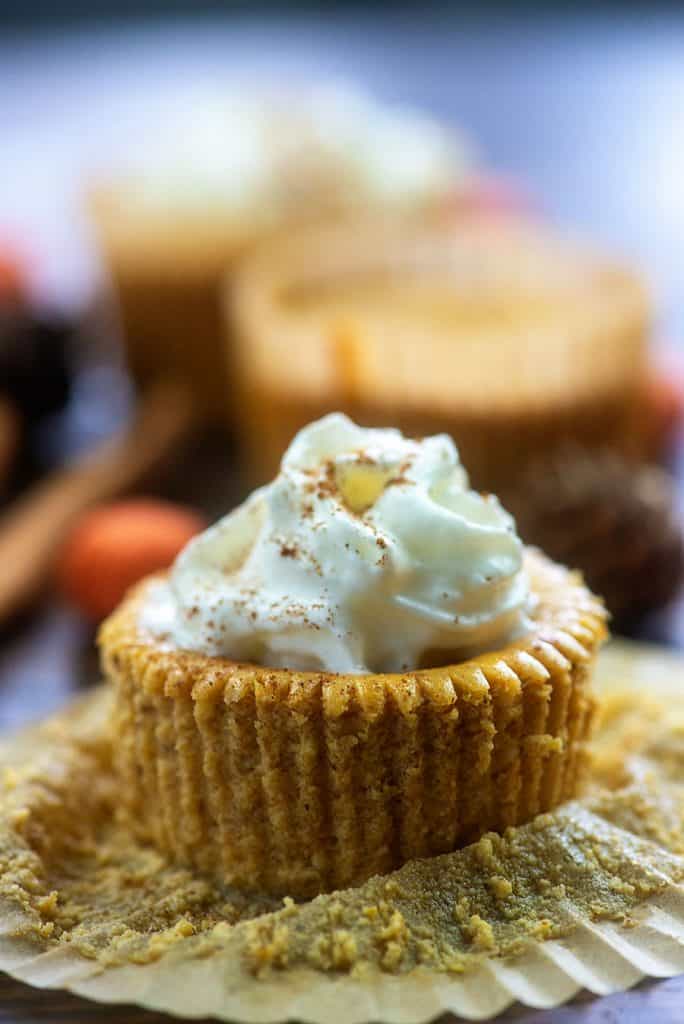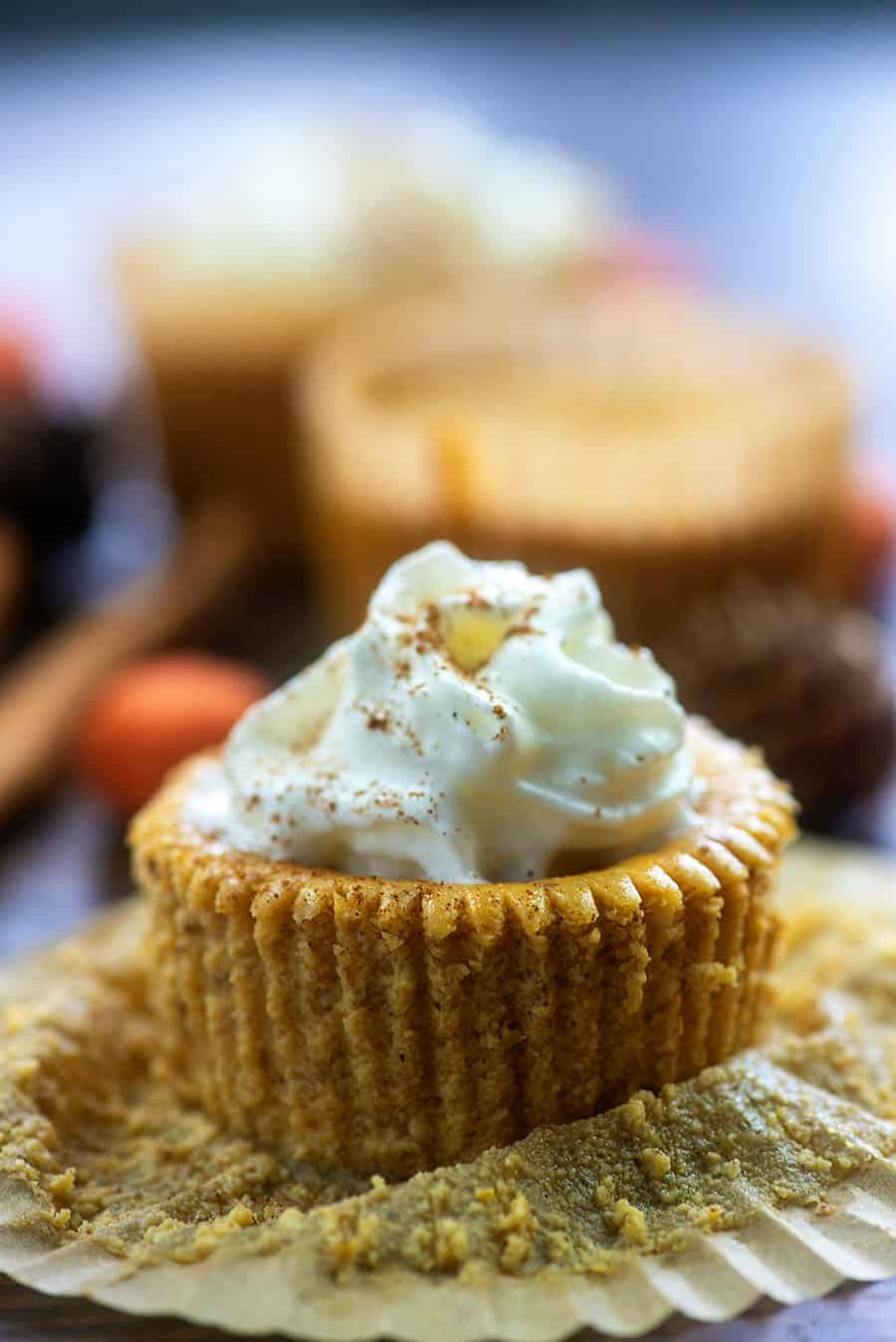 And, of course, keto pumpkin cheesecake is an option on the table too!
The mushy part:
Alright, now that we've got the food out of the way (that's the bit I assume you came here for!), allow me to get a bit emotional all over you.
I just want each and every one of my readers to know that you have impacted my life and my family in so many more ways than you know and we do not take that for granted.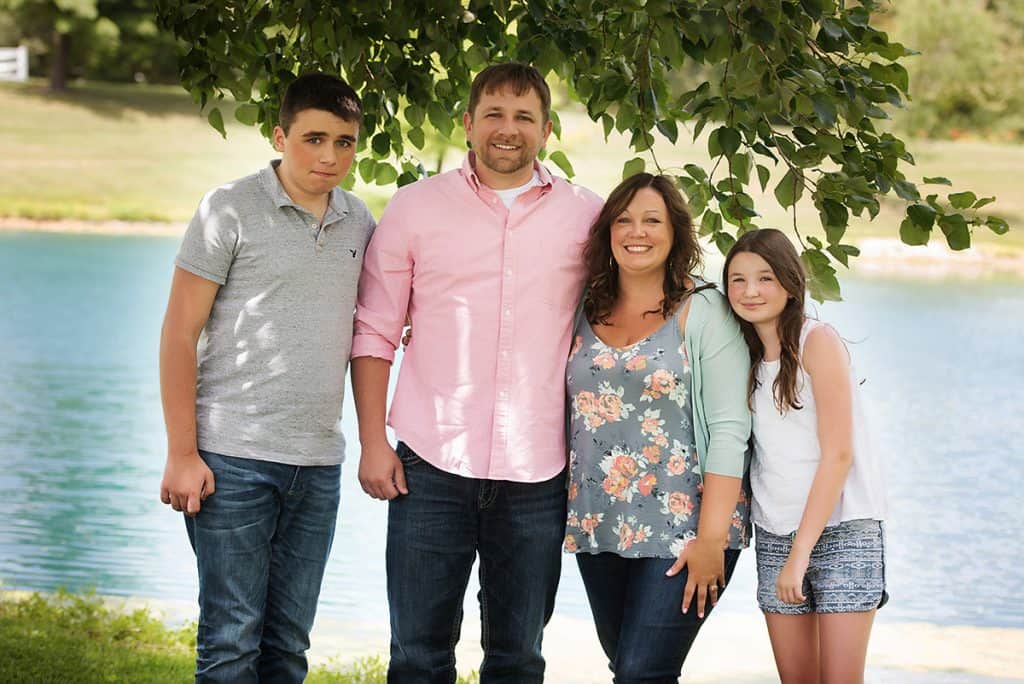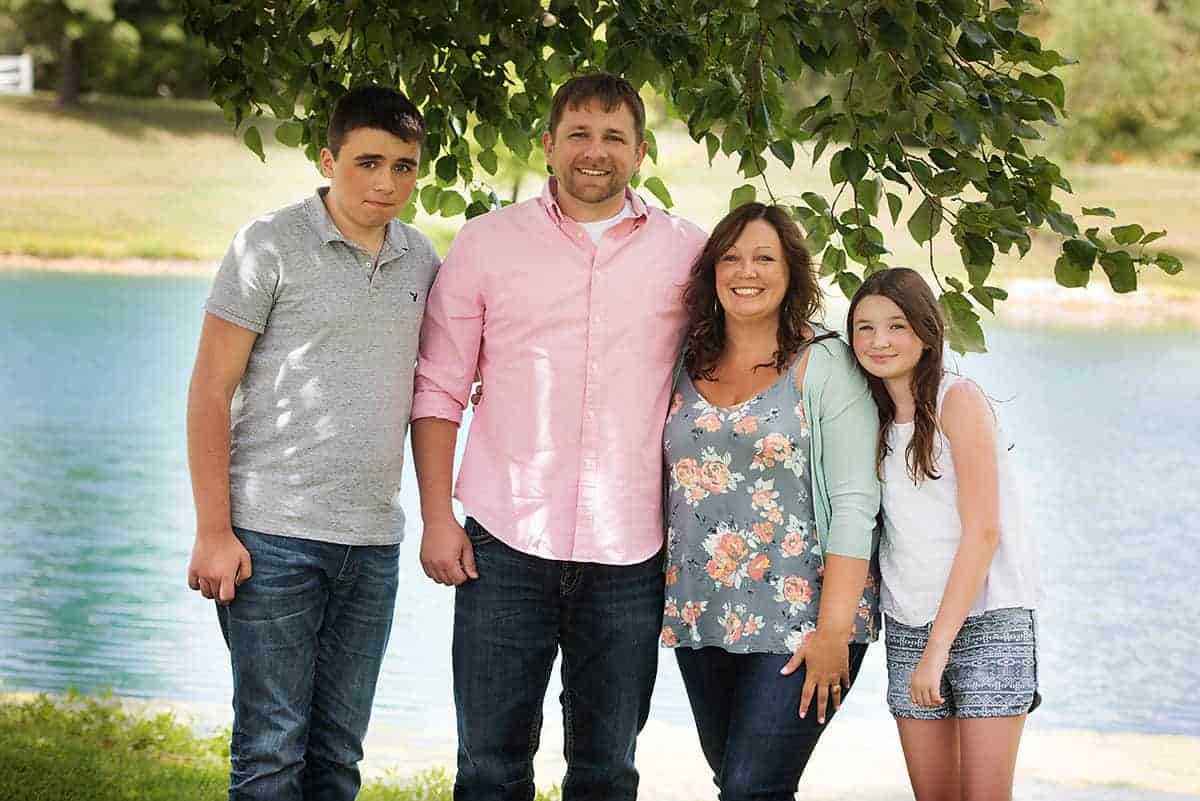 We are so grateful for you.
Beyond the fact that every visit you make to this site helps to put a roof over our heads, I'm so honored to get to know all of you that take the time to leave kind comments or send me emails.
I love hearing your success stories with eating a low carb diet.
I love getting those emails that you tried a low carb recipe on your family and it was kid and spouse approved.
I love hearing one of my recipes is a new favorite.
I love that you trust me enough to come to me for advice on recipes and weight loss and more.
You are the best and I hope you know that we are thankful this year and every year for you.