Mashed turnips made extra creamy with the addition of sour cream! These mashed turnips make a nice side dish for any night, but they make a great low carb side dish at holiday dinners too!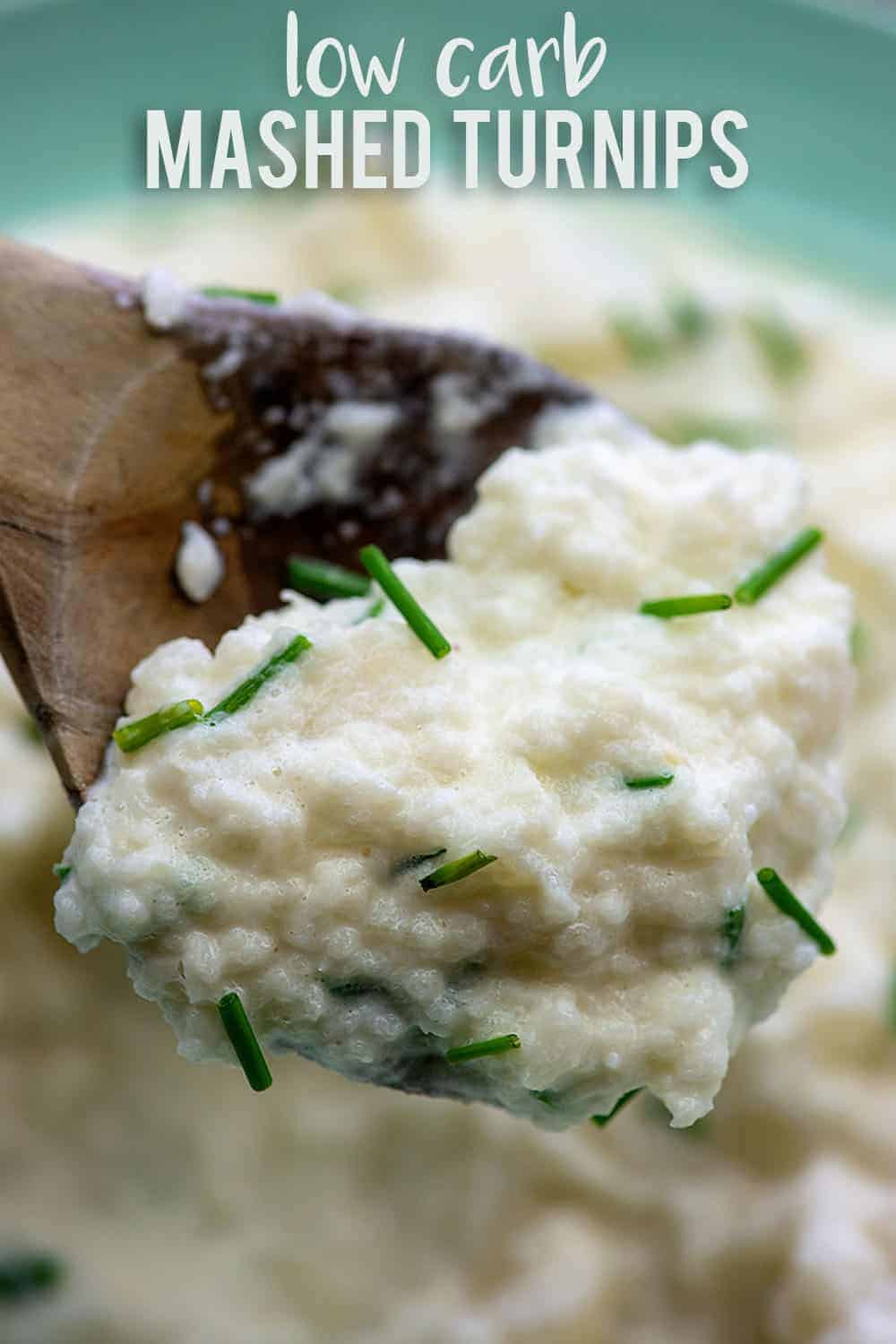 With the holiday coming up, I've been working on our menu and trying to fit in as many low carb options as I can.
I want food that my entire family will enjoy, so there will certainly be a few carb-y dishes, but I'm sneaking in lower carb options where possible.
These mashed turnips are one of the dishes that I'll be serving in addition to mashed potatoes.
These might look like mashed potatoes, but chances are good that you will NOT fool anyone. They don't taste like potatoes – they taste like turnips! And that's totally okay, you guys – turnips are delicious in their own right. 🙂
Keep reading for some tips and tricks on making this recipe and picking the best turnips for the job or keep on scrolling down for the recipe card.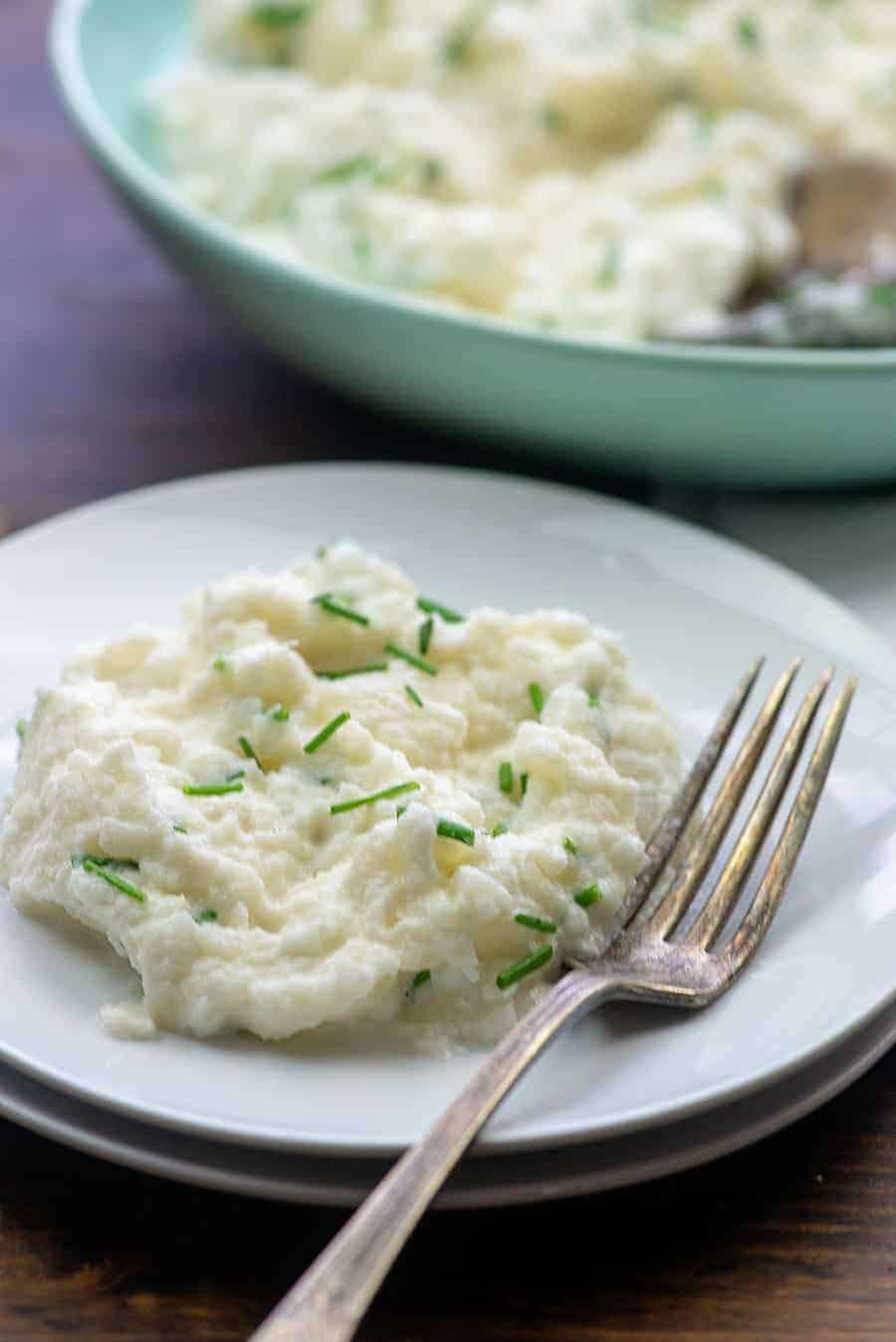 How to cook turnips:
Making mashed turnips is honestly just as easy as making mashed potatoes – the method is basically the same.
Peel your tunips and cut them into small chunks.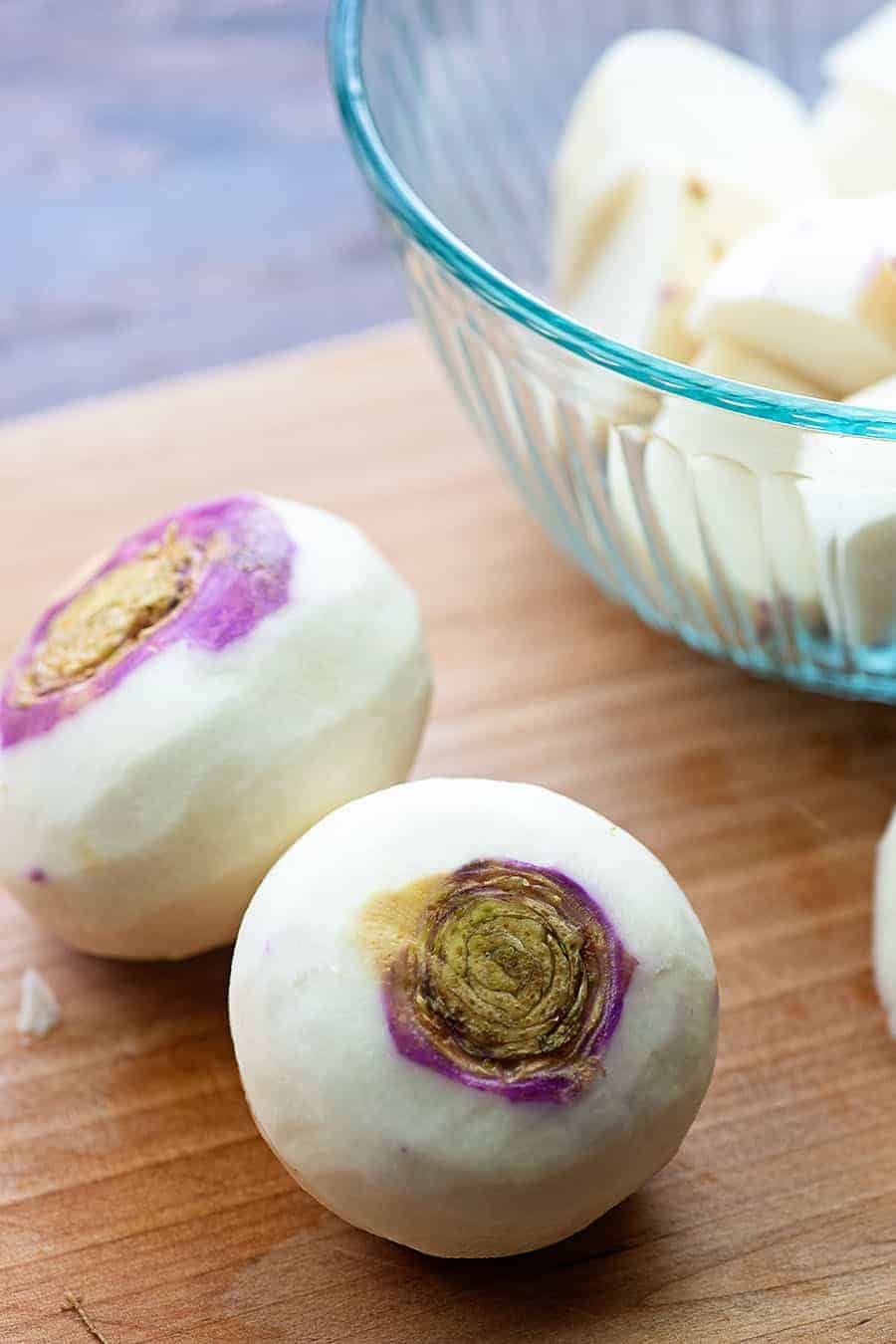 You'll want to cut the ends off as well.
Bring them to a boil and cook until soft – about 35 minutes or so.
Add in your dairy and mash!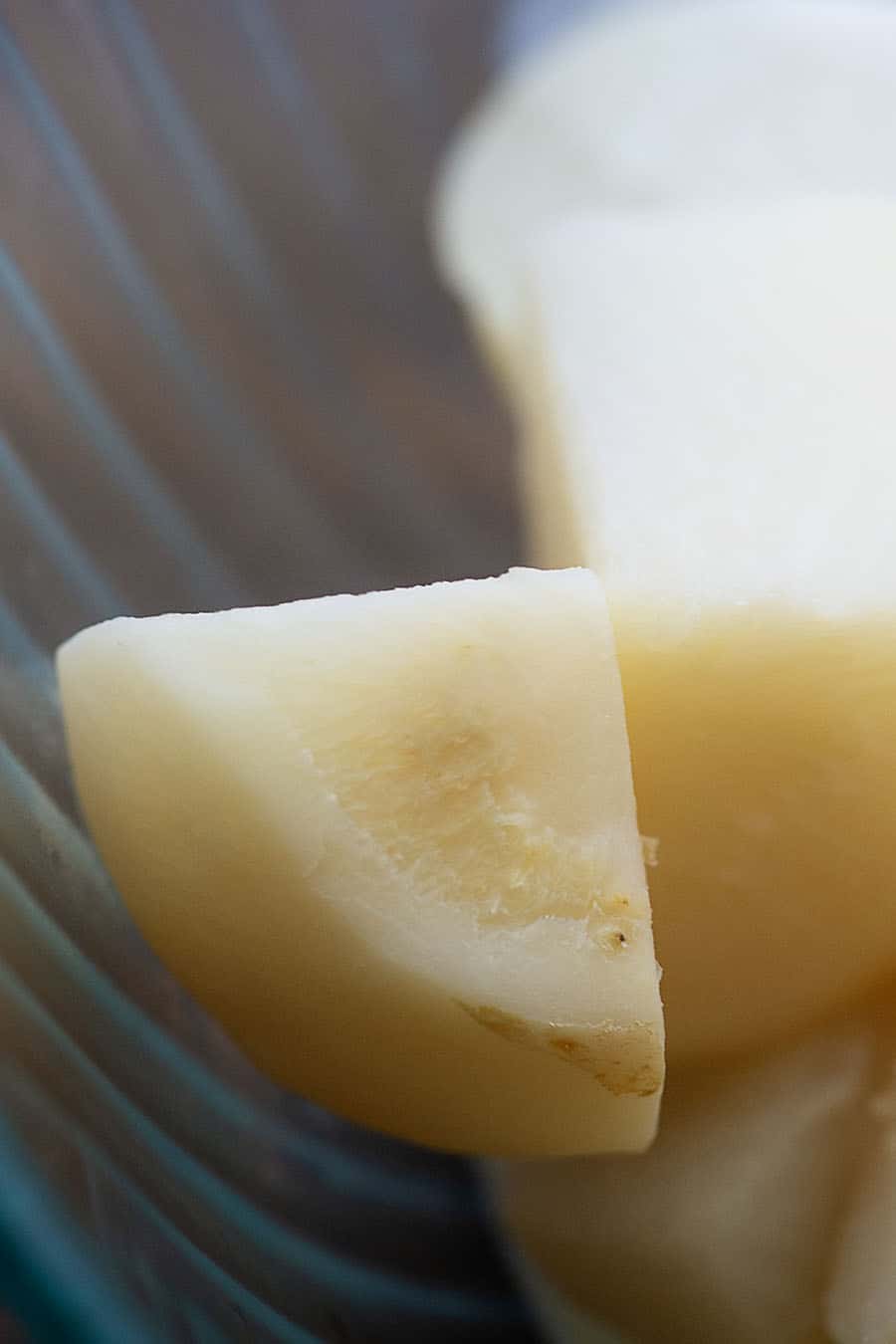 We're using cream cheese, sour cream, and heavy cream in these mashed turnips because I wanted them to be extra creamy and tasty!
I also stirred in some chives to give these mashed turnips a sour cream and chive vibe. Yum!!
You can skip the sour cream and chives if you don't love those flavors. Add a little butter, if you like!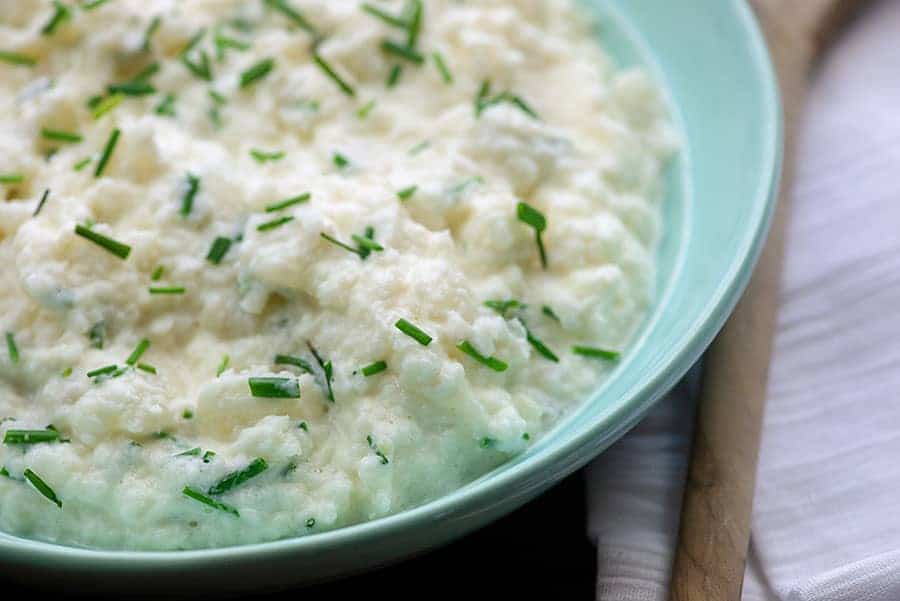 What do turnips taste like:
Younger, smaller turnips tend to be a little sweet, while older, larger turnips are more bitter. I always choose smaller turnips.
The best way to decide if you like the taste of turnips is to just try them!
My favorite way to eat a turnip is here: roasted turnips. They are most similar to potatoes when cooked in that manner and the roasting brings out their natural sweetness.
Even the smaller turnips have more bitterness than a potato does, though. Don't expect these to fool anyone. They're not potatoes, even though they look a bit like them here.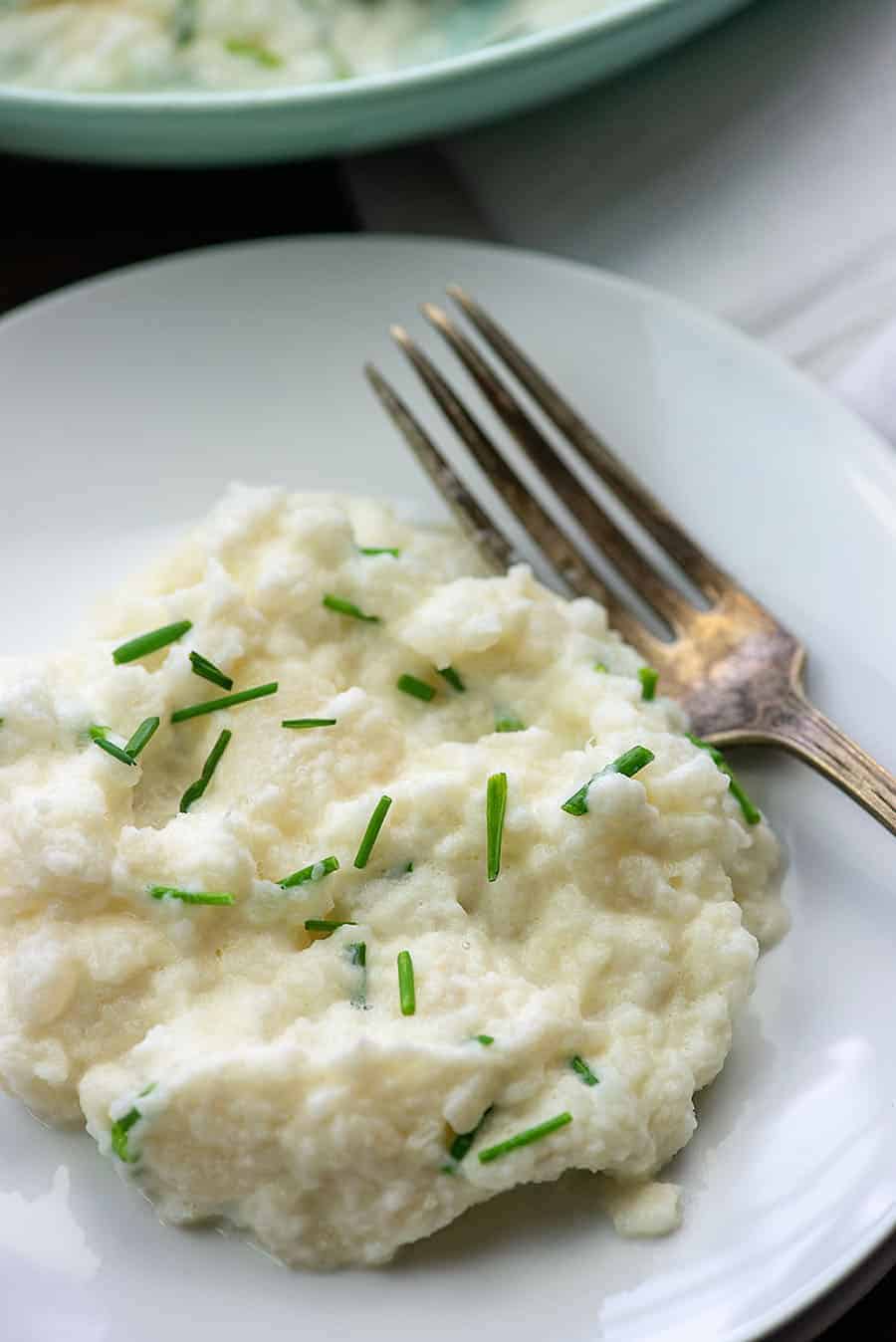 More low carb holiday dinner recipes:
Turnips au Gratin: Cheesy + creamy!
Cauliflower Mac and Cheese: This recipe really is the best!
Green Beans Almondine: Fresh green beans are the best, aren't they?
Balsamic Roasted Brussels Sprouts: The balsamic gives these such an amazing flavor.
Mashed Cauliflower: A classic, but my method makes really excellent mash!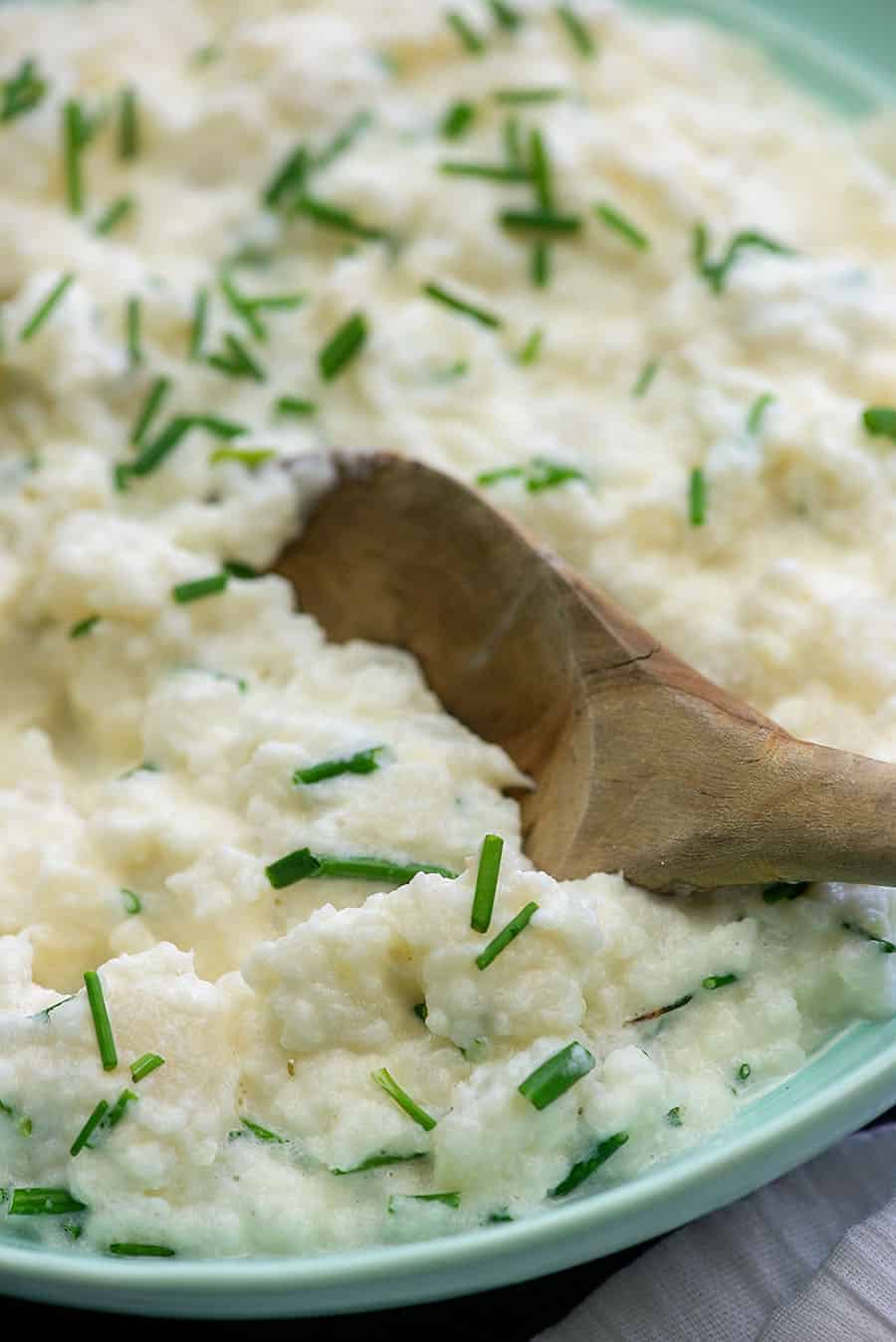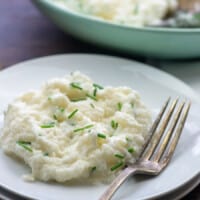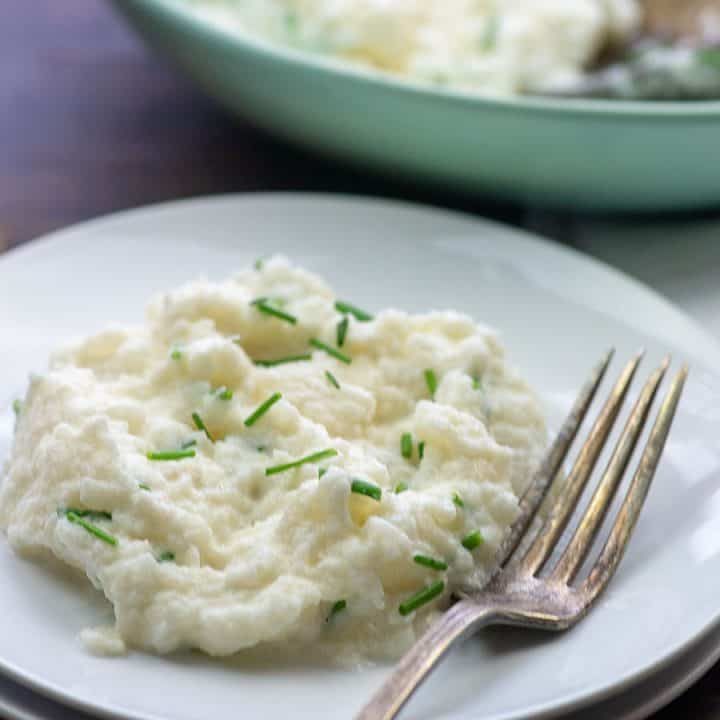 Mashed Turnips
Turnips are low in carbs and high in fiber, magnesium, and vitamins. They make a great side dish option!
Ingredients
1 1/2 pounds turnips
¼ cup heavy cream
2 tablespoons cream cheese
2 tablespoons sour cream
1 tablespoon chopped chives
1 teaspoon salt
Instructions
Wash and peel the turnips. Remove the ends and cut the turnips into quarters.
Add the turnips to a pot and cover with water. Bring the water to a boil, cooking the turnips for about 35 minutes or until easily pierced with a fork.
Drain the liquid from the pot and turn off the heat. Add the cream, cream cheese, and sour cream.
Use a potato masher to mash the turnips. For a smoother consistency, use an immersion blender to mash the turnips.
Season with chives and salt.
Serve hot.
Notes
The larger turnips are, the more bitter they are. Choose smaller turnips for a sweeter flavor.
Recommended Products
As an Amazon Associate and member of other affiliate programs, I earn from qualifying purchases.
Nutrition Information:
Yield: 6
Serving Size: 1
Amount Per Serving:
Calories: 83
Total Fat: 6g
Saturated Fat: 4g
Trans Fat: 0g
Unsaturated Fat: 2g
Cholesterol: 18mg
Sodium: 389mg
Carbohydrates: 6g
Net Carbohydrates: 4g
Fiber: 2g
Sugar: 4g
Protein: 1g
All information and tools presented and written within this site are intended for informational purposes only. This information is provided as a courtesy and there is no guarantee that the information is accurate.