We're back with a list of the Top 10 most popular recipes from 2021! These are low carb and keto favorites that you all have tried and tested and made again and again!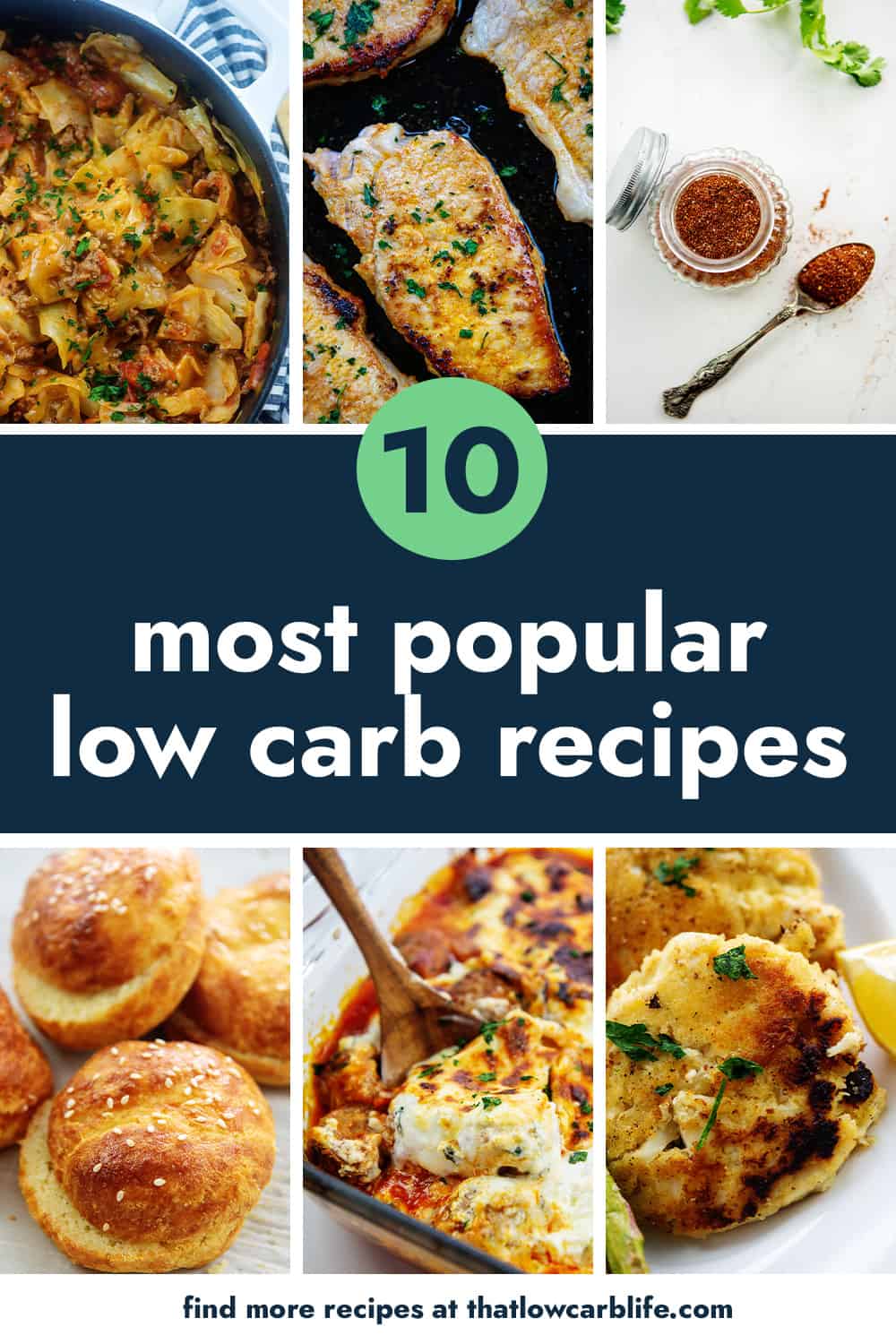 Another year is coming to a close and that means it's time to do my favorite thing…look back over the past year and dig up the most popular recipes to share with you again!
I love seeing what recipes are favorites of yours!
Of course, I always have a favorite recipe I shared from the year and it's pretty much NEVER on the top 10 list from readers, so I'll sneak that one in at the end, too.
As the year comes to an end, we are super excited to see what 2022 has to bring not only for us, but for all of you lovely readers as well. This community is so strong, friendly, and caring and I could not be more proud to be a small part of it. You make a bigger difference in my life and that of my family than you realize!
Thank you all for being here, for continuing to trust my recipes, and for allowing me to share what I love with you.
Cheers to a happy, HEALTHY, and successful 2022 for all of us!
Top 10 Most Popular Recipes of 2021
2021 is coming to an end and we are excited to share our most popular recipes of the last year with you! These are the top 10 most viewed recipes that were created and shared here in 2021.
2021 is coming to an end and we are excited to share our most popular recipes of the last year with you! These are the top 10 most viewed recipes that were created and shared here in 2021.
Simple, homemade crab cakes made keto friendly! These pack in loads of lump crab meat, the perfect blend of seasonings, and just enough filler to hold it all together.
These keto pork chops are seasoned with lemon, garlic, and red pepper for a big burst of flavor! Tender and juicy, this recipe is ready to devour in about 20 minutes!
These keto sloppy joes have that sweet and tangy flavor that a good sloppy joe is known for. I kept the base recipe very similar to the one I've made for my kids, but swapped in sweetener for brown sugar and used sugar free ketchup in place of regular. The results taste just like the classic, but without all the unneeded sugar.
This cheesy meatball casserole can be made with frozen meatballs or with our homemade meatballs. If you're avoiding ingredients like wheat and soy, you'll likely want to use homemade meatballs to keep this one clean keto.
Soft and fluffy hamburger buns made with zero grains! These are the perfect way to enjoy that burger!
Tender bell peppers filled with seasoned beef, tomatoes, cauliflower rice, and plenty of cheese make a for a simple, hearty low carb dinner.
Homemade taco seasoning is so much more flavorful, fresh, and healthier than the packets of mix. This recipe yields enough for 4 pounds of taco meat. You'll want to 3 tablespoons of the spice mix per pound of ground beef, chicken, or turkey.
This keto taco salad starts with fresh, crisp lettuce topped off with our seasoned beef. We drizzle the salad with avocado salad dressing for delicious, creamy flavor.
This KETO CABBAGE CASSEROLE is rich, hearty, and cheesy! Made with ground beef, canned tomatoes, cheddar, and cabbage, it's an easy weeknight meal that's ready in about half an hour.
Cod is a mild flavored white fish that cooks so quickly with this method. We bread it in a mixture of Parmesan and seasonings and then bake. Serve this with lemon wedges or tartar sauce.
My Personal Favorite
It seems like my own personal favorite recipe from the year never makes it into the top 10 list, so I always call it out in hopes that you guys will give it a try!
This year it's a seasonal recipe, but I will 100% be making it all year long…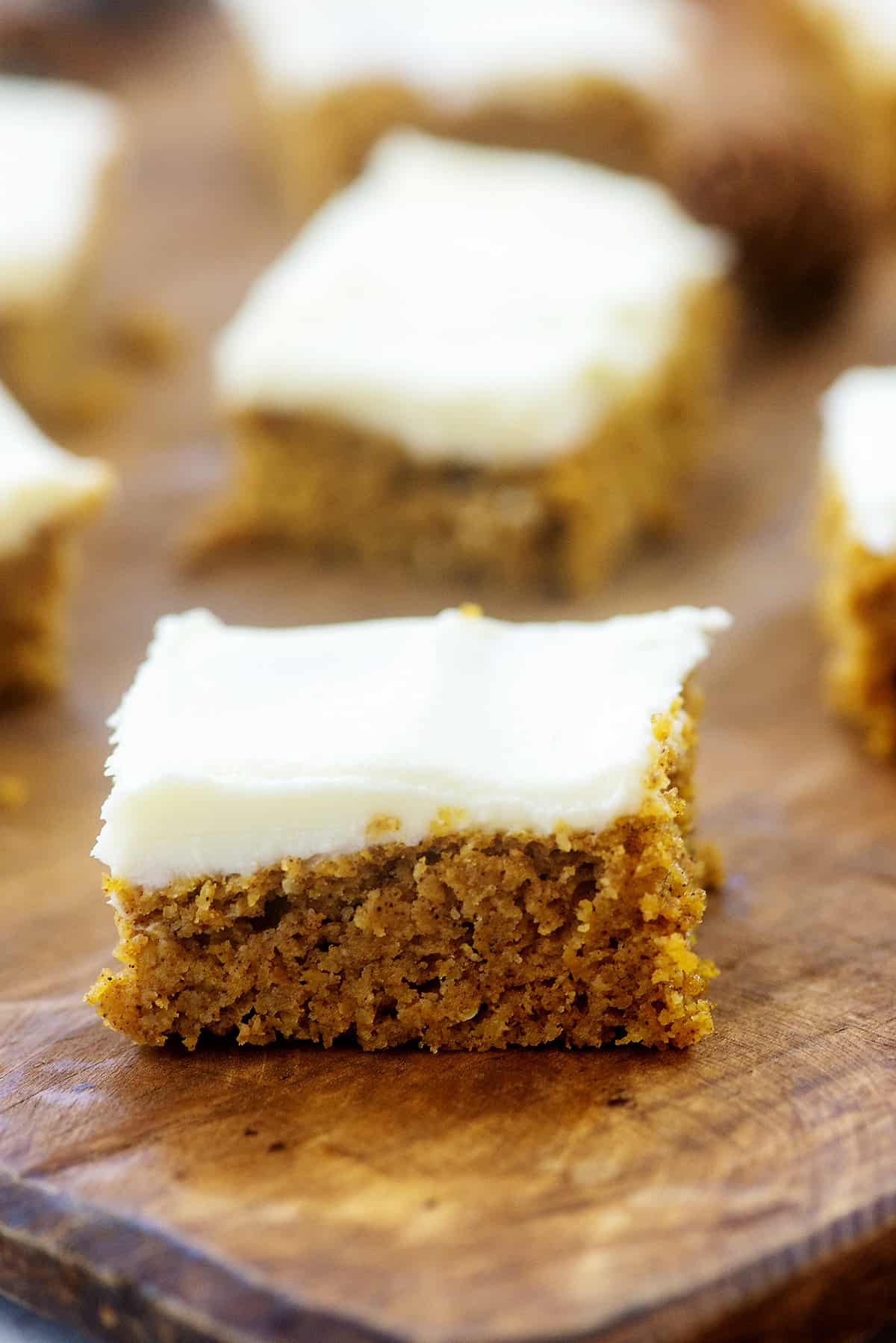 These Keto Pumpkin Bars are so moist, the texture is absolutely perfect, the cream cheese frosting is something you'll dream about, and I'm obsessed. We've made these for countless carb-loving friends and no one even realized they were low carb. These are good.
Past Popular Recipes
Want to see our most popular recipes from years past?