Sweet and tangy, just like the classic! These KETO SLOPPY JOES are just like the ones we grew up eating, made with tender beef in a simple, flavorful tomato sauce. This is one of those keto recipes that the whole family asks for!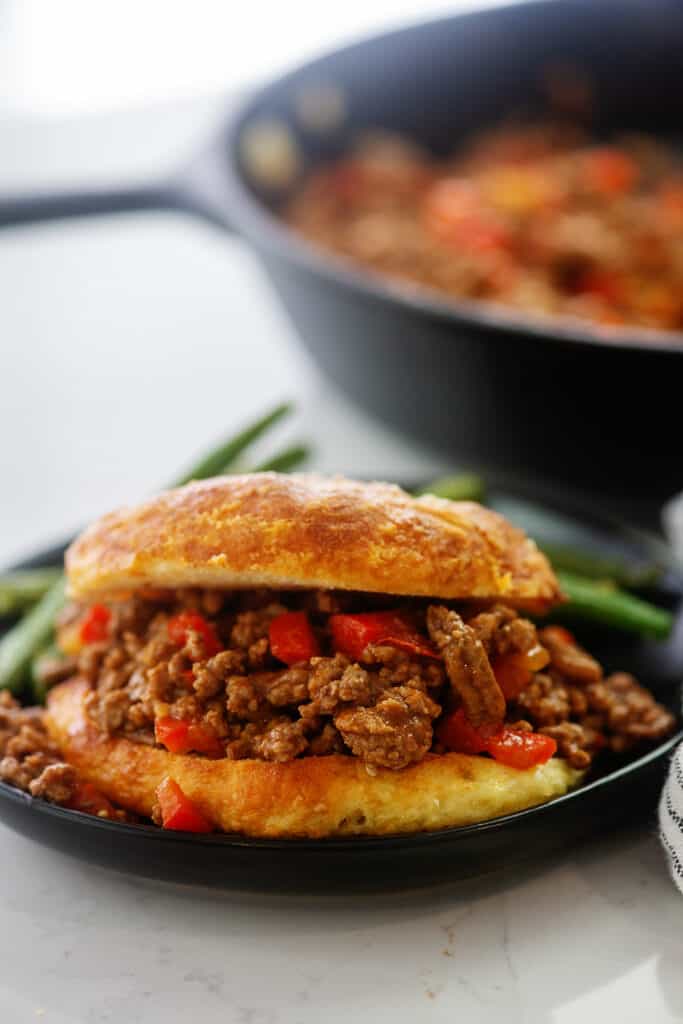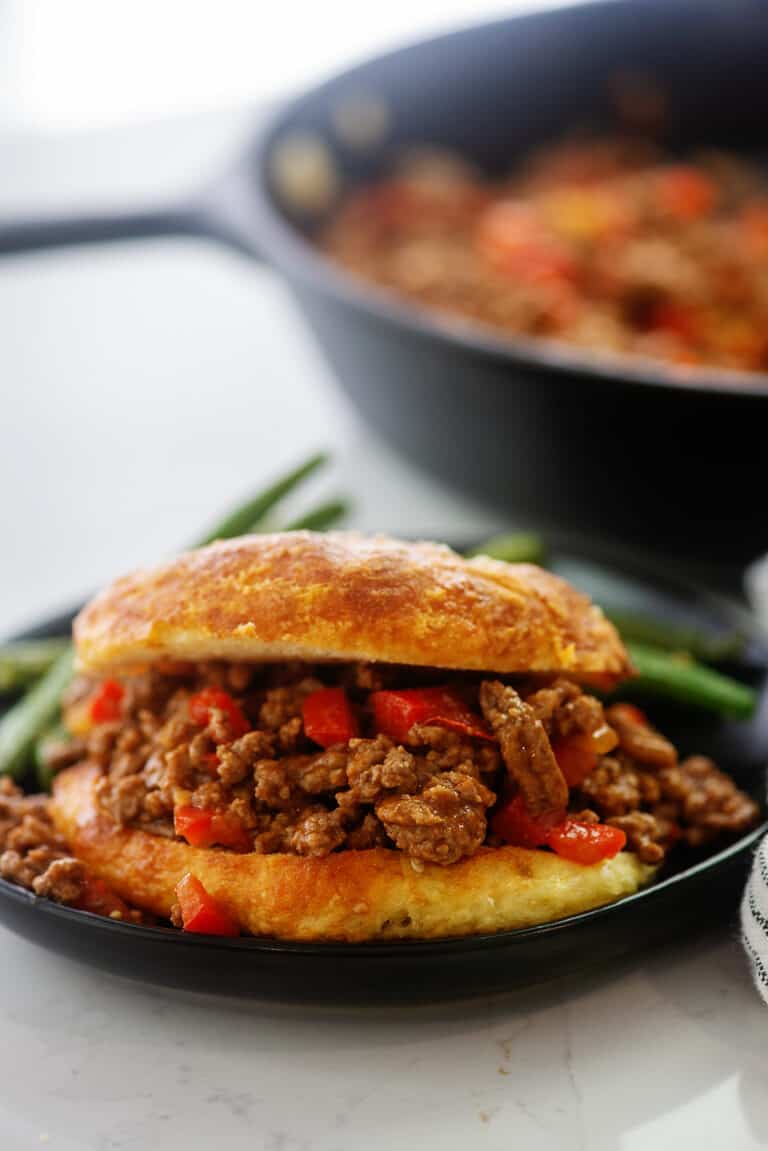 Sweet. Tangy. Easy. Quick. I am a total sucker for sloppy joes for all of those reasons!
I used to make sloppy joes with the can of sauce when my kids were real little, but awhile back I created a homemade sloppy joe sauce that my family absolutely loves. So, it was high time we turned it keto!
I kept the base of the recipe the same, since it's pretty perfect aside from the sugar. This means that we have that classic sloppy joe flavor and don't feel like we're missing a thing.
What We Love About This Recipe:
When I say it tastes just like the classic version, I mean it! Sweet, tangy, rich, and flavorful – it's got it all!
This is a favorite for us, because it's so fast to make (20 minutes!) and everyone in the house absolutely loves it. The kids have no idea it's low carb.
Plus, you can serve sloppy joes in a number of ways – check down below for some ideas!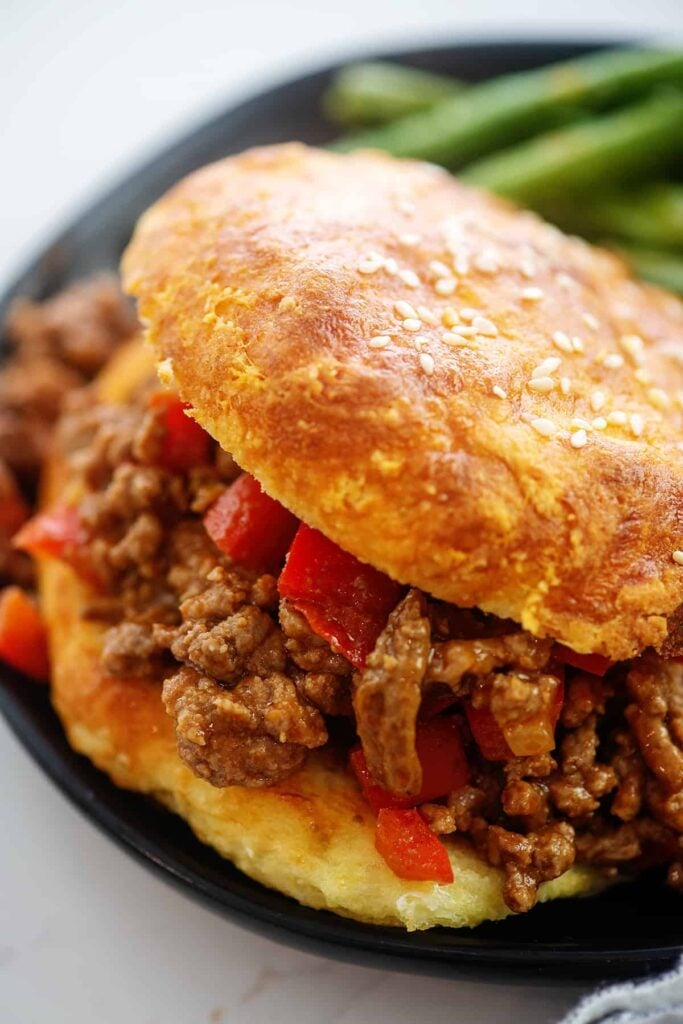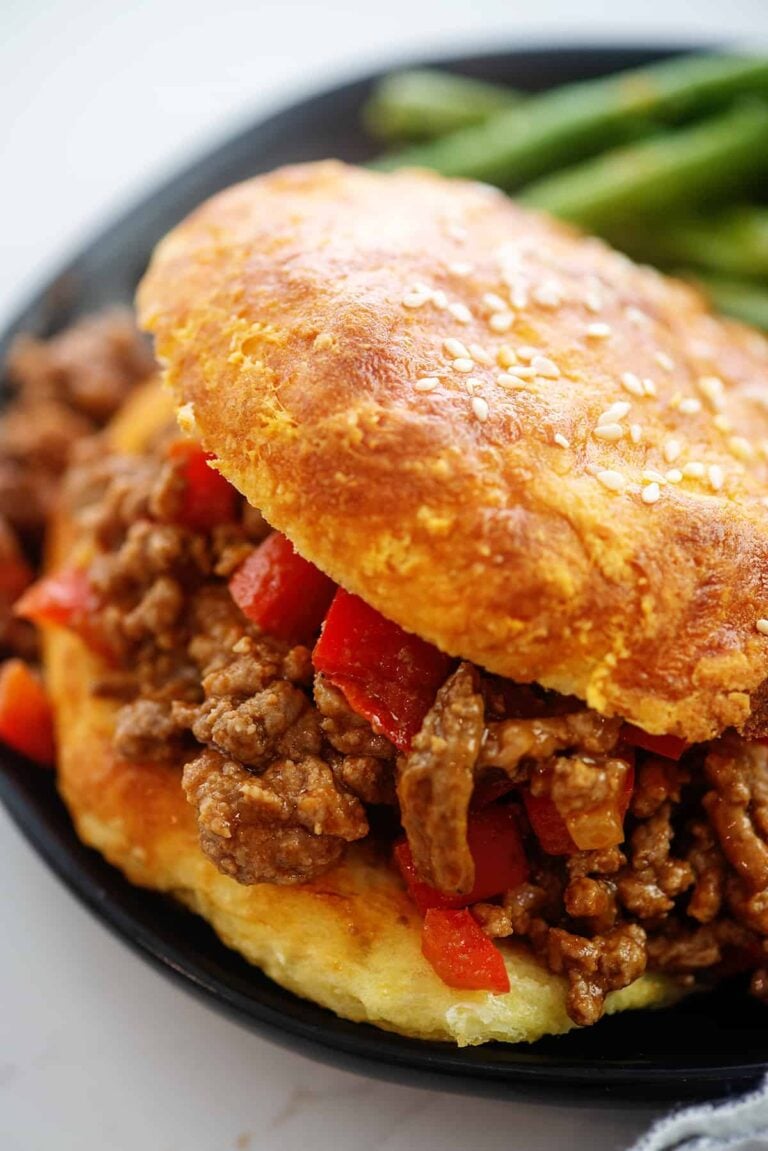 Ingredients:
This post contains affiliate links. As an Amazon associate and member of other qualifying programs, I earn from qualifying purchases.
Ground Beef – We always go for a nice, lean beef.
Vegetables – Onion, bell peppers, and garlic. Feel free to leave out the onions and peppers if your kids aren't fans.
Ketchup – You'll want to use sugar free ketchup. We like Heinz, since it tastes like what we grew up with.
Sweetener – We like to use Lakanto Golden Sweetener. It tastes like brown sugar. We use and love Lakanto so much that we teamed up with them to offer you a discount. Use our affiliate code THATLOWCARBLIFE for 20% off at Lakanto.com.
Mustard – Just plain old yellow mustard is perfect.
Vinegar – Use either apple cider vinegar or white distilled vinegar here.
Worcestershire Sauce – Hard to pronounce, but perfect for adding big flavor.
How to:
Brown the Beef – Add the beef to a large skillet and crumble it up as it cooks. We use lean beef and don't bother to drain the fat, but go ahead and drain if needed.
Add the Veggies – Stir in the onion, pepper, and garlic while the beef is cooking and let them soften up.
Make the Sauce – Whisk together the ketchup, sweetener, mustard, vinegar, Worcestershire sauce, and some salt and pepper. The sauce should be thick, tangy, and sweet.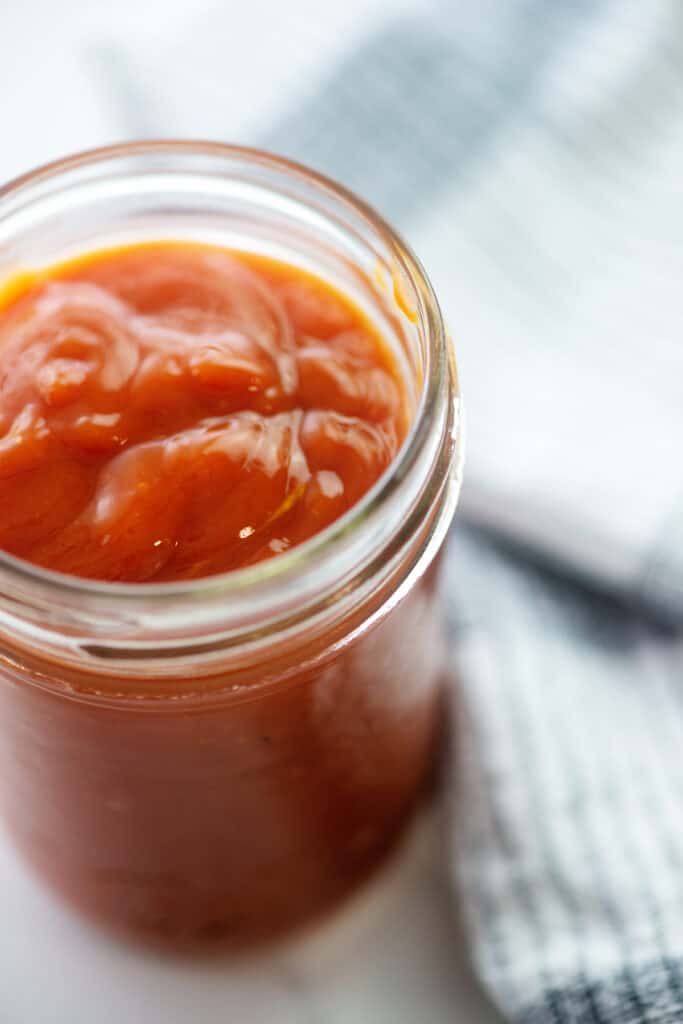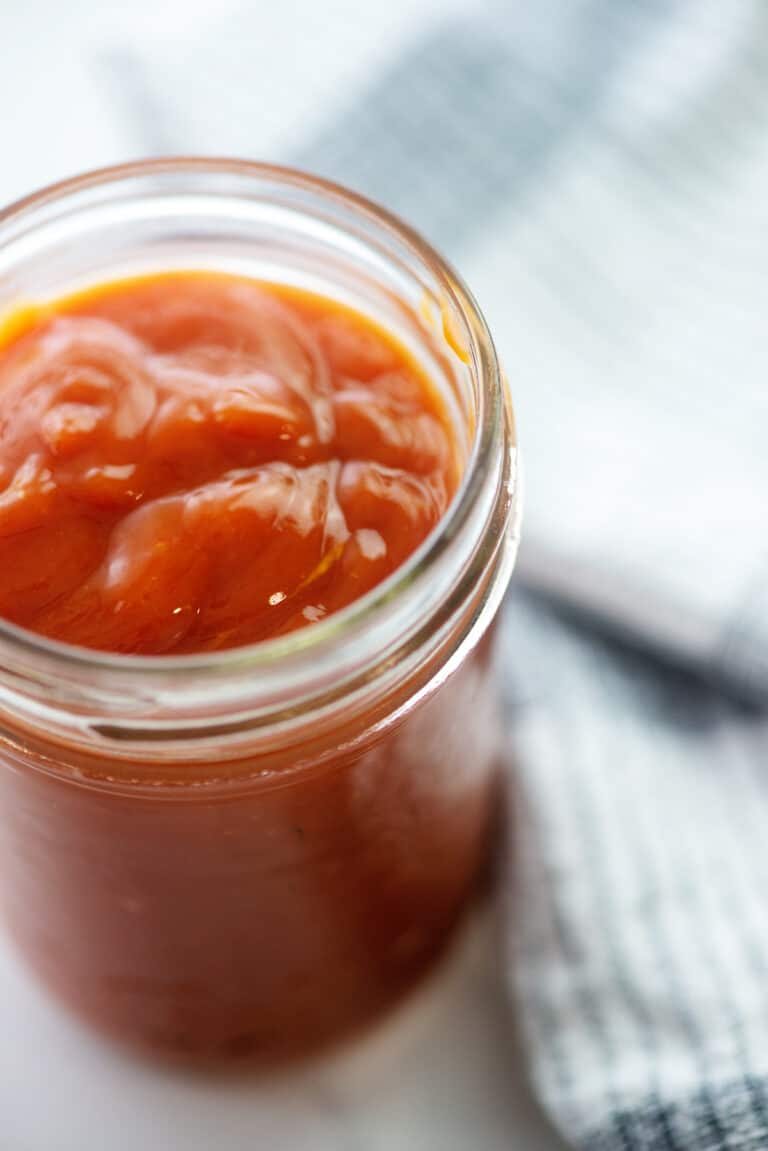 Simmer – Stir the sauce into the meat and let it simmer away for 10 minutes or so. This will let the flavors really soak into the meat and help the meat get nice and tender.
Hamburger Buns:
We have finally perfected our hamburger bun recipe and I'm so excited to share it with you.
This recipe is grain free, gluten free, sugar free…and they bake up just perfect. Sturdy enough to pick up, hearty enough that they're filling and leave you satisfied, and the texture is just amazing.
Grab the recipe for our keto hamburger buns!
Want to be sure you don't miss out on other new recipes? Sign up for my FREE emails here and you'll get all of my new recipes delivered straight to your inbox.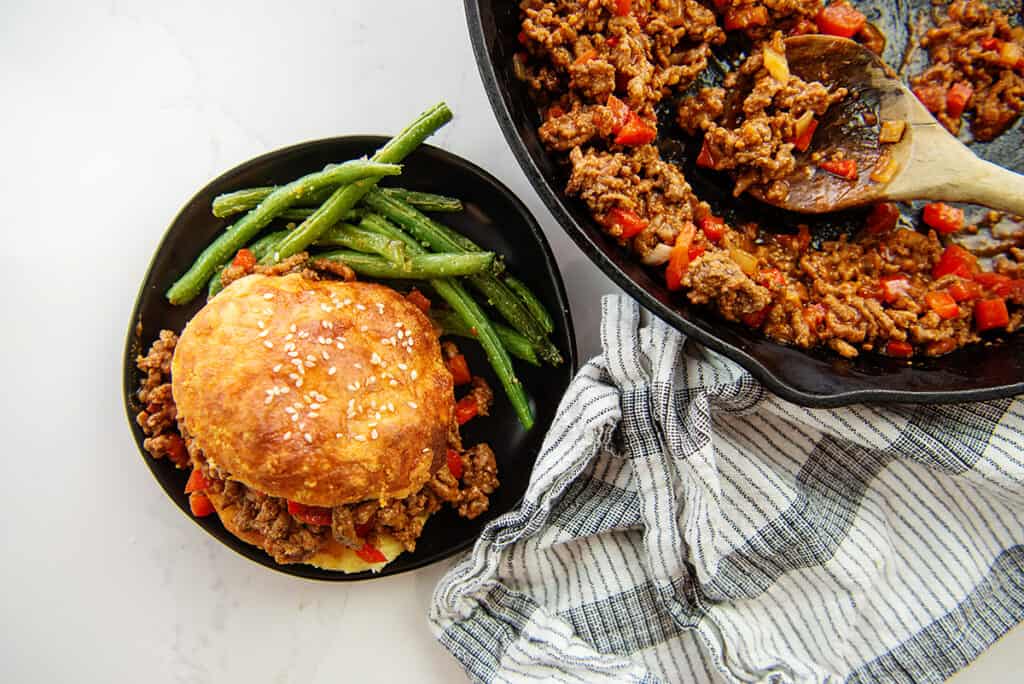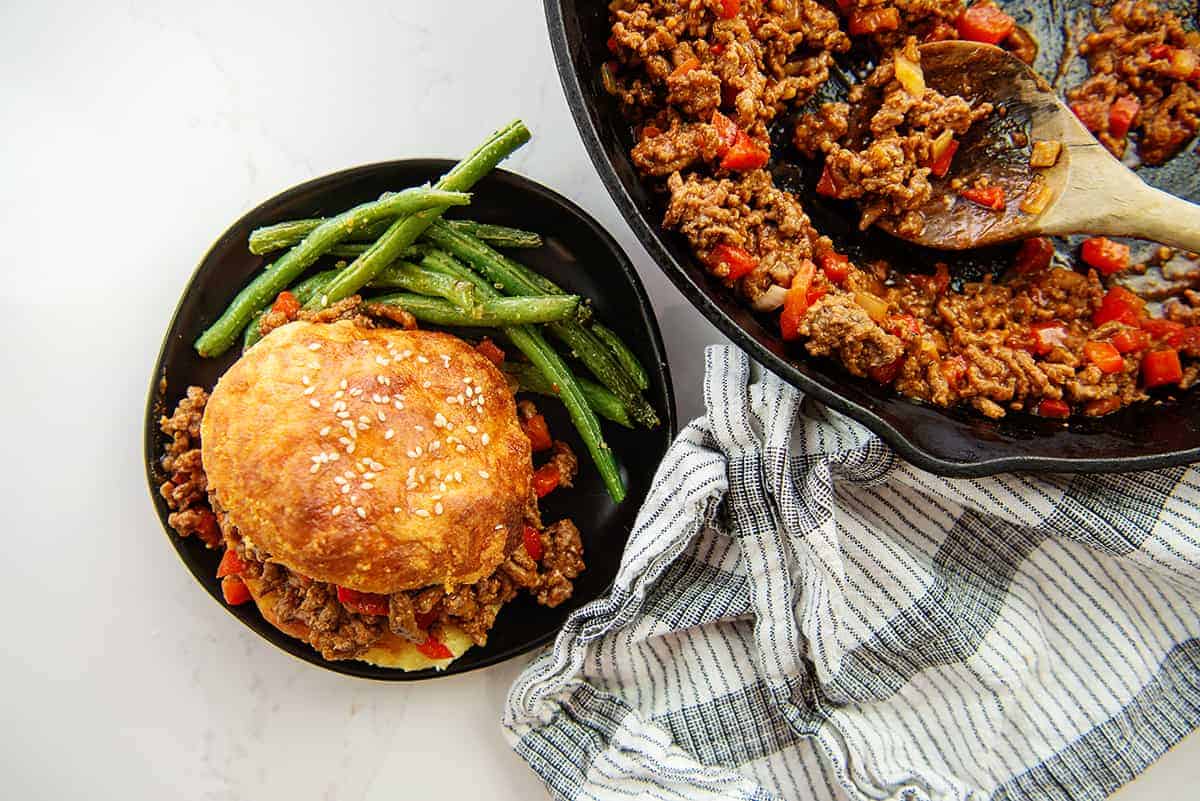 Serving Suggestions:
These keto sloppy joes are absolutely delicious on a chaffle! Just whip up a couple of those and use them as a bun.
Sloppy Joes are also delicious served over a grilled hot dog. Just eat it all with a fork.
Serve over a pile of mashed cauliflower or cauliflower mac and cheese.
Use these keto sloppy joes as a dip and scoop it up with pork rinds, celery, or mini bell peppers.
If you're not avoiding wheat, low carb tortillas are a great option for eating these sloppy joes!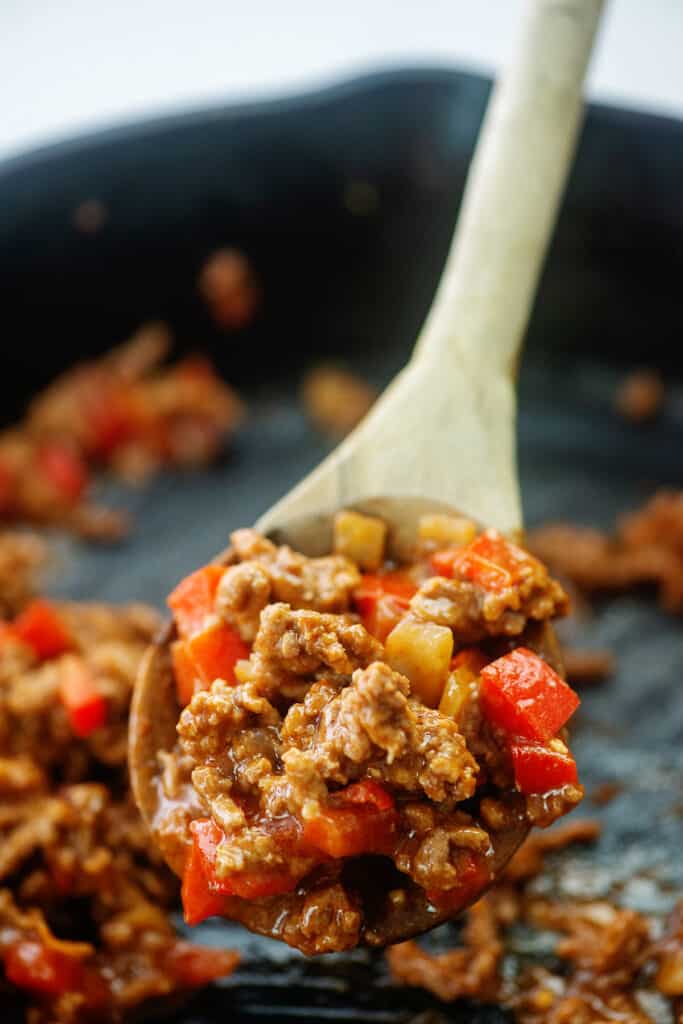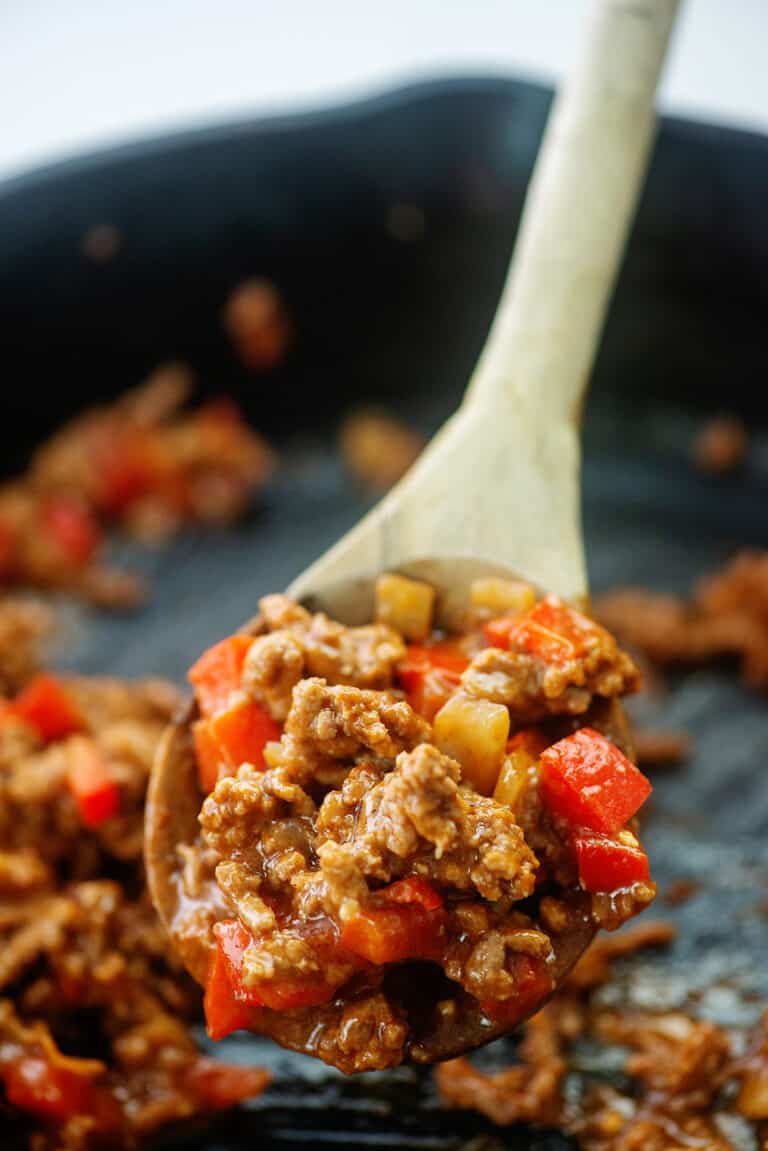 What brand of ketchup is best for keto?
We use and love Heniz No Sugar Added Ketchup. It does use sucralose, so if you're avoiding that you may want to try another brand.
We like Heinz because it tastes like what we all grew up with. I'm not concerned about the small amount of sucralose as I don't often eat ketchup by the bucket. 😉
For a more 'clean' ketchup, try Primal Kitchen brand.
More family friendly keto recipes: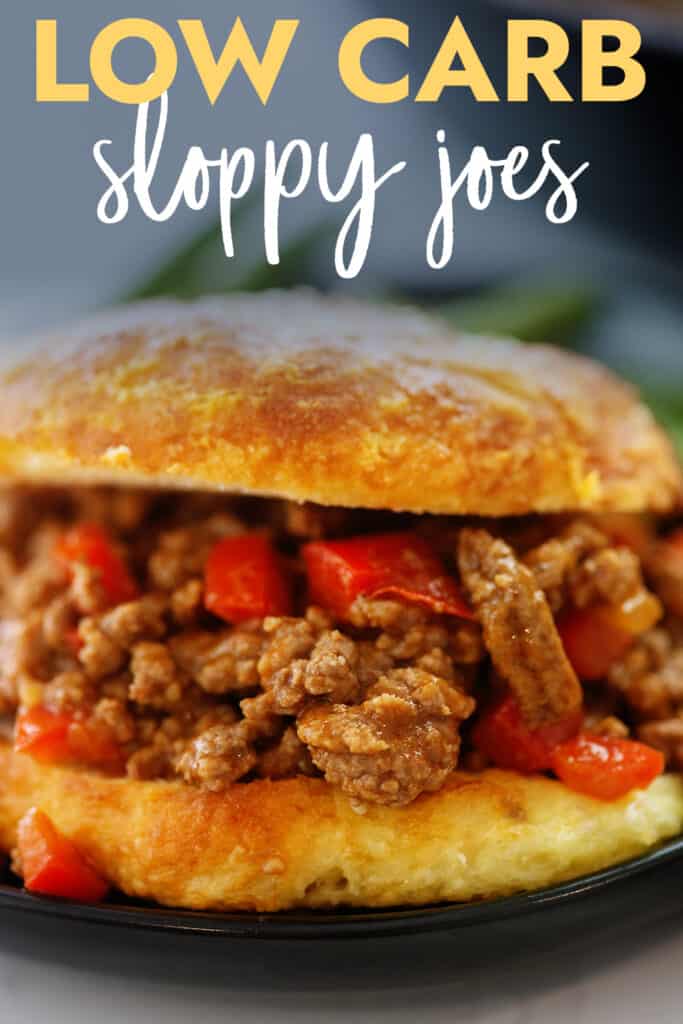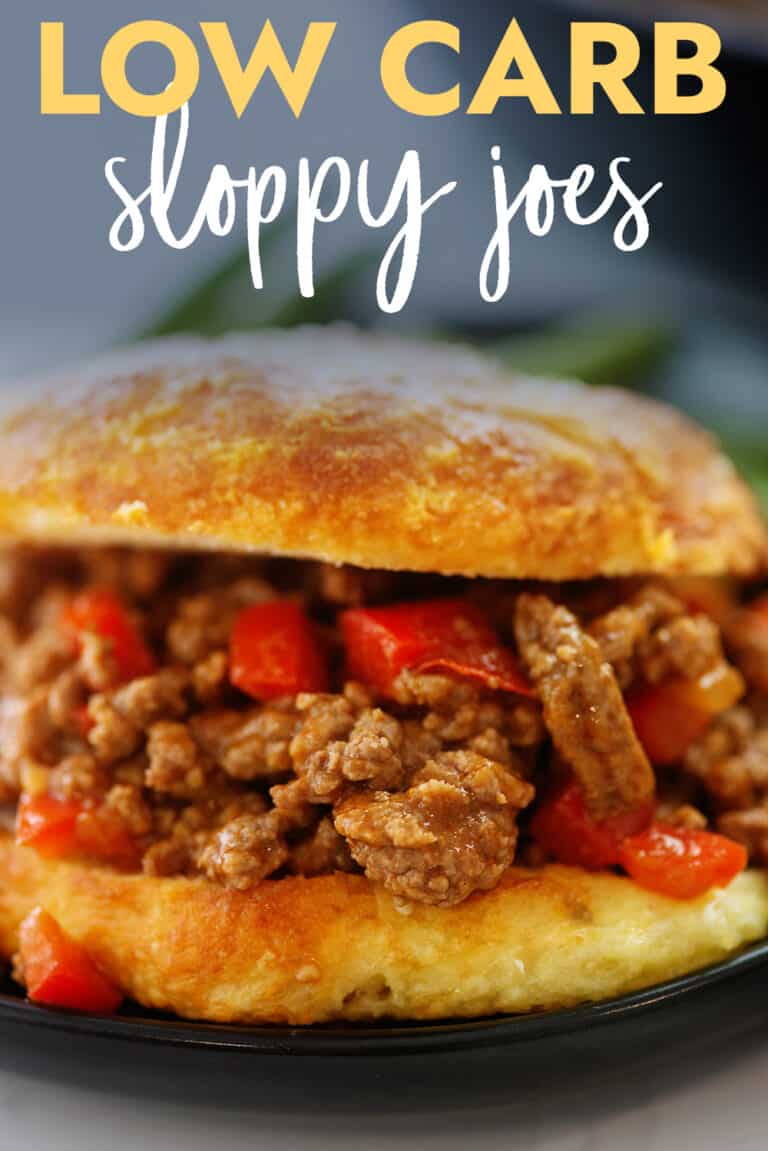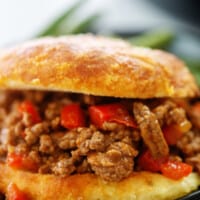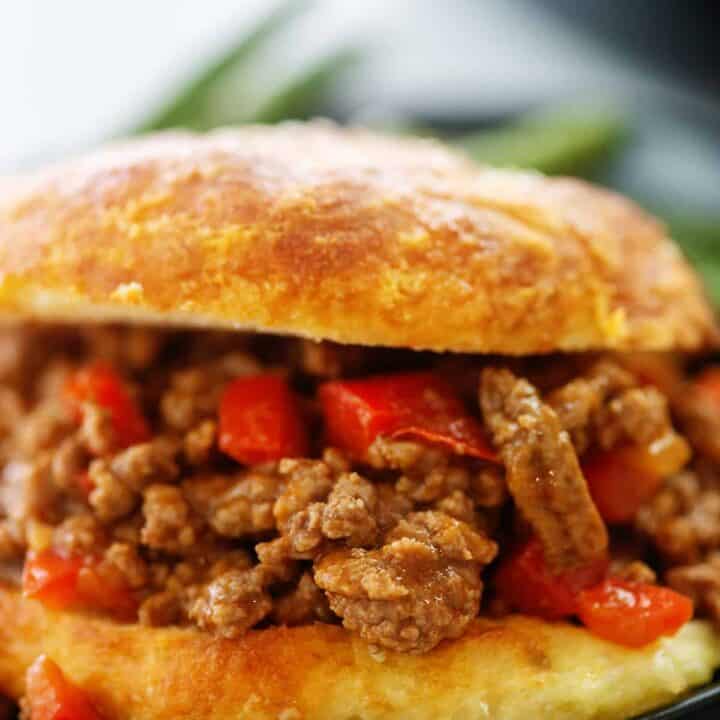 Keto Sloppy Joes
These keto sloppy joes have that sweet and tangy flavor that a good sloppy joe is known for. I kept the base recipe very similar to the one I've made for my kids, but swapped in sweetener for brown sugar and used sugar free ketchup in place of regular. The results taste just like the classic, but without all the unneeded sugar.
Ingredients
1 pound lean ground beef
1 small bell pepper, chopped
¼ cup chopped onion
2 cloves garlic, minced
1 tablespoon mustard
1 tablespoon white distilled vinegar
1 teaspoon Worcestershire sauce
1 teaspoon salt
½ teaspoon pepper
Instructions
Add the ground beef, pepper, and onion to a large skillet over medium heat. Break the meat up as it cooks. Add the garlic and cook for 30 seconds.
Once fully browned, drain the grease from the skillet.
While the beef is cooking, add the ketchup, sweetener, mustard, vinegar, Worcestershire sauce, salt, and pepper to a small bowl and whisk well to combine.
Pour the sauce over the cooked beef and stir well to combine. Continue cooking for 10 minutes over low heat.
Serve hot as a sandwich using low carb buns or chaffles.
Notes
We used Heinz No Sugar Added Ketchup. ¾ of a cup has 12g carbs. If you're using a different ketchup, your nutrition info will vary accordingly.
We use Lakanto Golden Monkfruit Sweetener in this recipe. Any brown sugar replacement that measures 1:1 should work well, but we love Lakanto. Use code THATLOWCARBLIFE for 20% off your order at Lakanto.com.
Nutrition Information:
Yield: 4
Serving Size: 1
Amount Per Serving:
Calories: 313
Total Fat: 14g
Saturated Fat: 5g
Trans Fat: 0g
Unsaturated Fat: 6g
Cholesterol: 101mg
Sodium: 1101mg
Carbohydrates: 6g
Net Carbohydrates: 5g
Fiber: 1g
Sugar: 4g
Protein: 34g
All information and tools presented and written within this site are intended for informational purposes only. This information is provided as a courtesy and there is no guarantee that the information is accurate.