ON SALE: Two new eBooks! Visit the shop!
We've rounded up our top 10 low carb and keto recipes from 2020. Plus, keep reading to find my personal favorite recipe that we shared this year!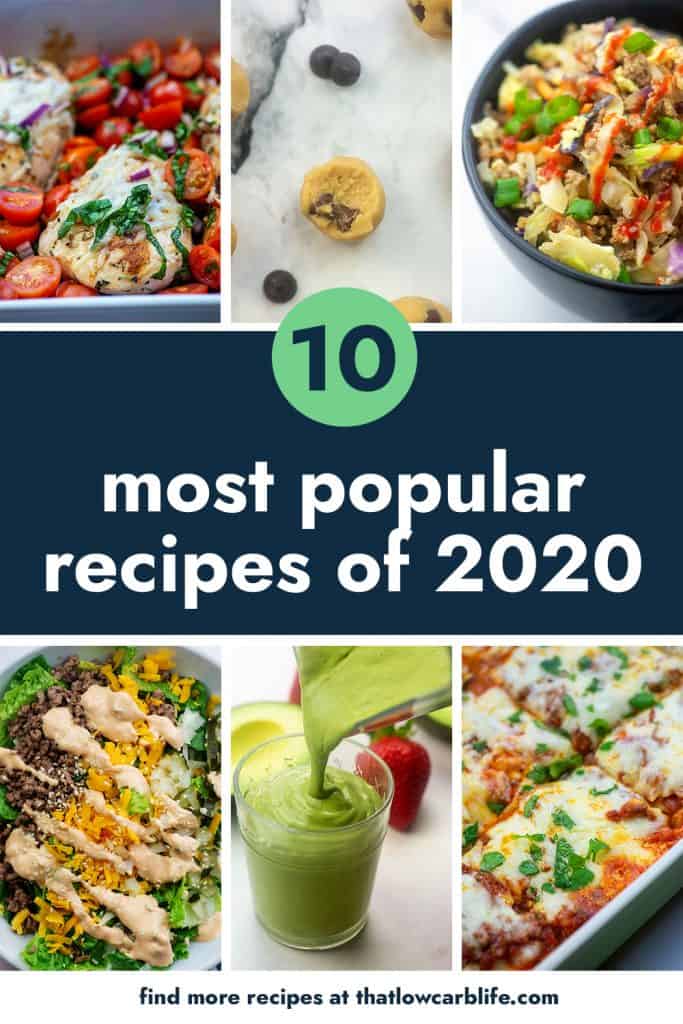 I always get a bit sad about another year coming to an end, but like most of you, I'm ready to see 2020 out. Goodbye, do not come back. 😉
It's been a tough year for so many, though it's certainly had it's bright spots of joy for my family and I hope that you can say the same.
One of the bright spots for us has been you. When you stop by to figure out what to make for dinner, leave us a comment about how it turned out, pin a recipe for later, or send us an email, it means the world to us.
This website (along with our other 2 foodie sites) is our family's sole source of income. You literally feed my family when you stop by and I couldn't be more appreciative.
As I do every year, I've rounded up the top 10 most popular recipes shared in 2020 based on which recipes had the highest number of views.
Check them out below and then keep reading. I'll share my personal favorite from the year too!
Top 10 Most Popular Keto Recipes of 2020
We've gathered up our 10 most popular recipes that were shared in 2020. These recipes are all low carb and keto and range from main dishes, to snacks, to a sweet treat.
That's it! It's always fun to see the mix of recipes and I always expect to see more desserts than there are.
Just 1 sweet treat in the whole top 10!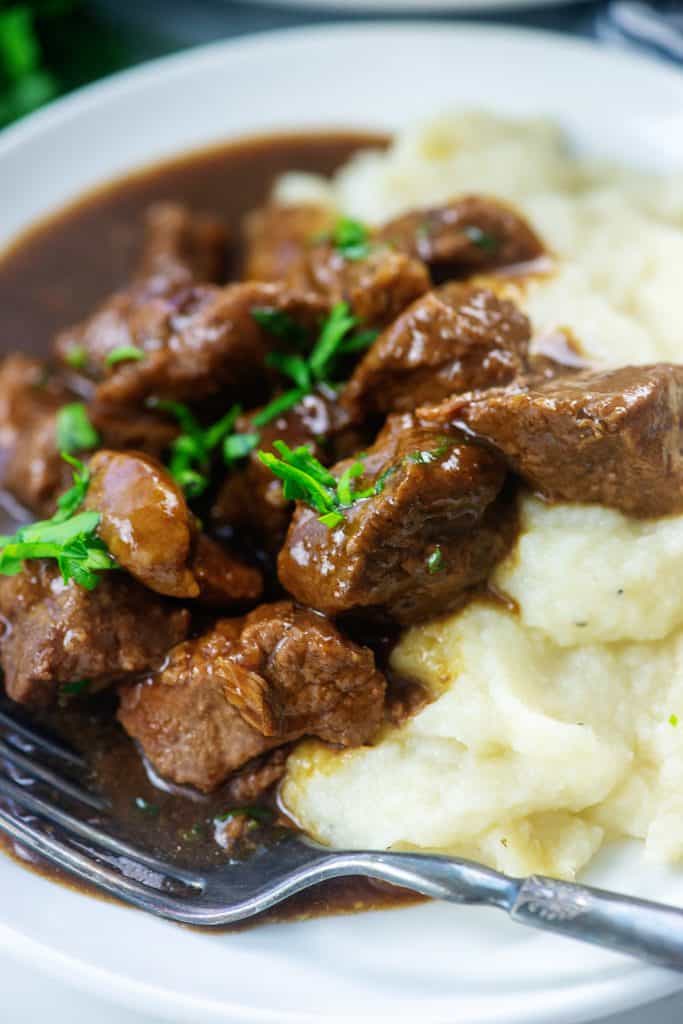 And now for my most favorite recipe that I shared…Beef Tips and Gravy. The beef tips are so tender and the sauce has a rich, savory flavor. It's pure comfort food. We serve them over this mashed cauliflower and your whole family will be obsessed.
Happy New Year, my friends. I hope 2021 is filled with happiness for you and your family.