KETO TACO SALAD is one of our favorite weeknight meals. Simple, fresh, flavorful, and easy to make! Plus, the whole family can customize their salad with their favorite toppings and dressing.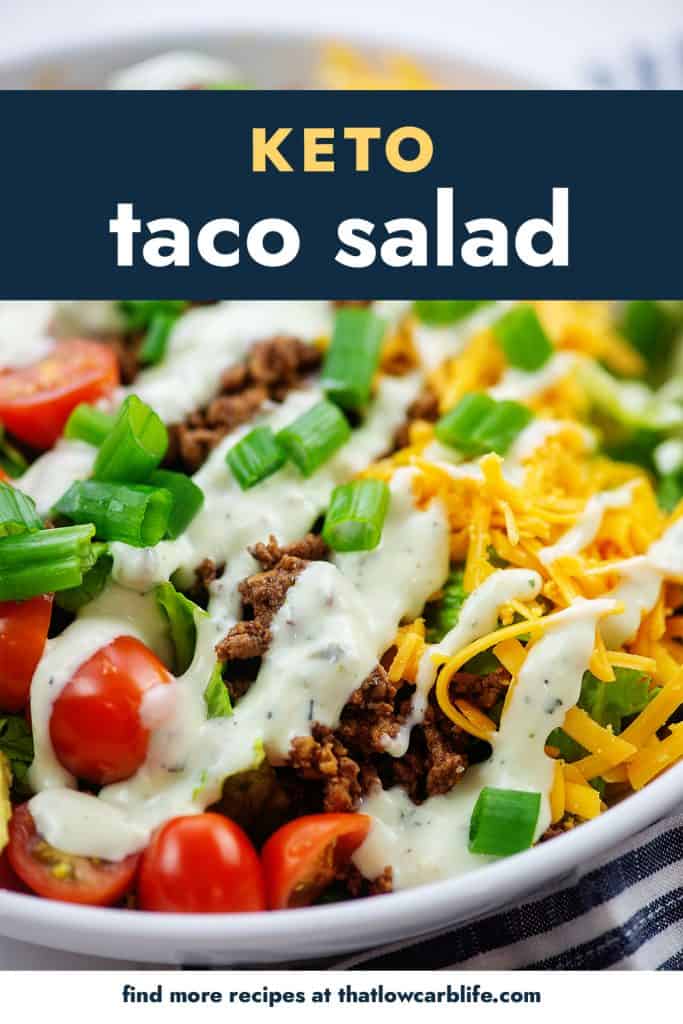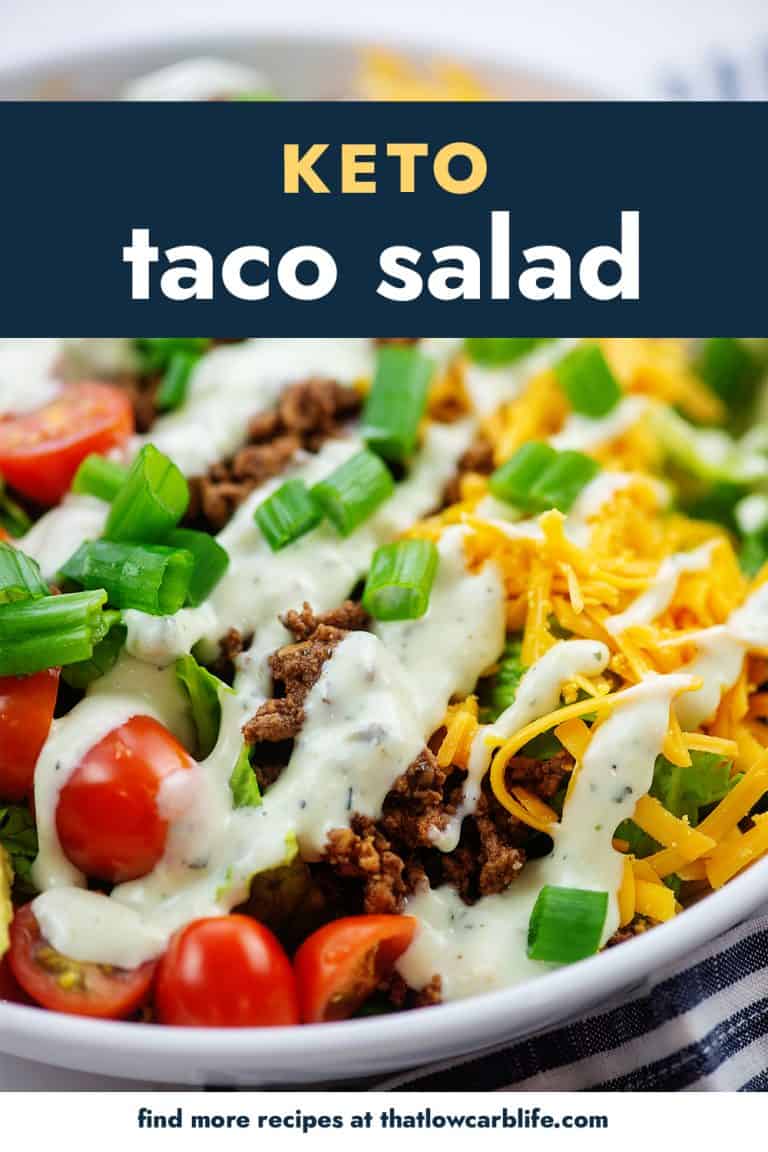 We have some form of Mexican food at least a couple times a week and taco salads are almost always one of those meals!
They're filling and hearty thanks to all of the toppings, but they're also light and refreshing thanks to the crisp lettuce and cool veggies.
You really can't beat a taco salad when it comes to a healthy low carb dinner when you're craving Mexican food!
Salad Toppings:
Taco salads are so easy to customize and you can add in whatever flavors you love. Mix and match to create your favorite salad!
Taco Meat: be sure to use our keto taco seasoning for the best flavor
Tomatoes: halved grape tomatoes or diced tomatoes
Avocado: diced or sliced
Keto Guacamole: adds so much creaminess to the salad
Cheddar cheese: shredded or cut into tiny cubes
Cotija: crumble it right over your salad for a salty creamy punch
Olives: black or green are both good options
Jalapenos: fresh or pickled add so much flavor
Quest Protein Tortilla Chips: for crunch
Onion: green or red
Cheese Whisps: for crunch
Cilantro
Keep on scrolling to the bottom for my personal favorite taco salad combination.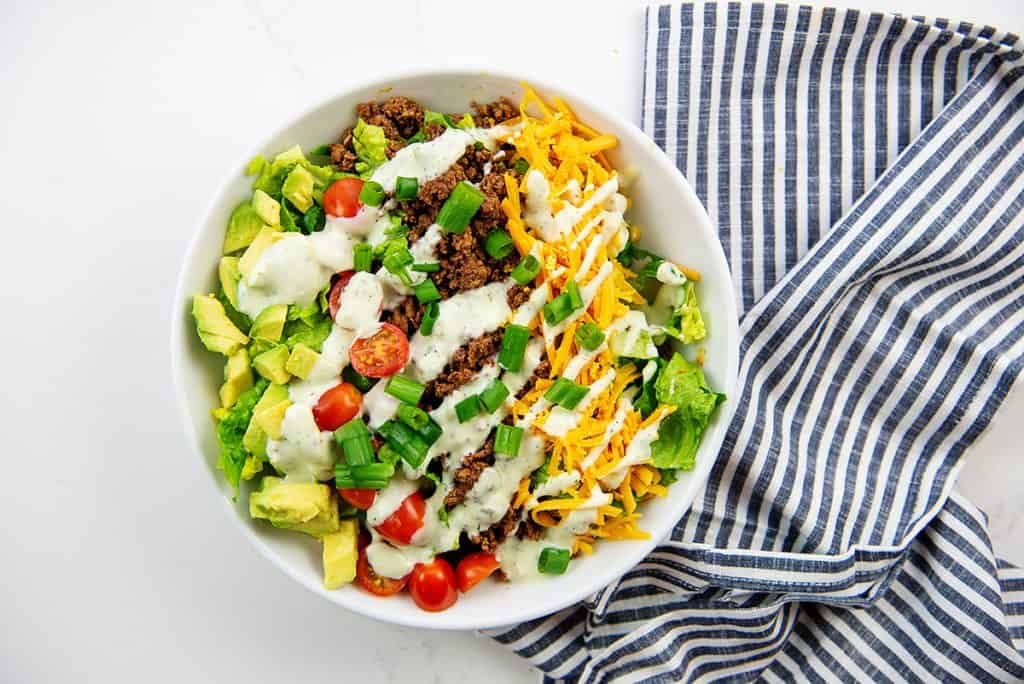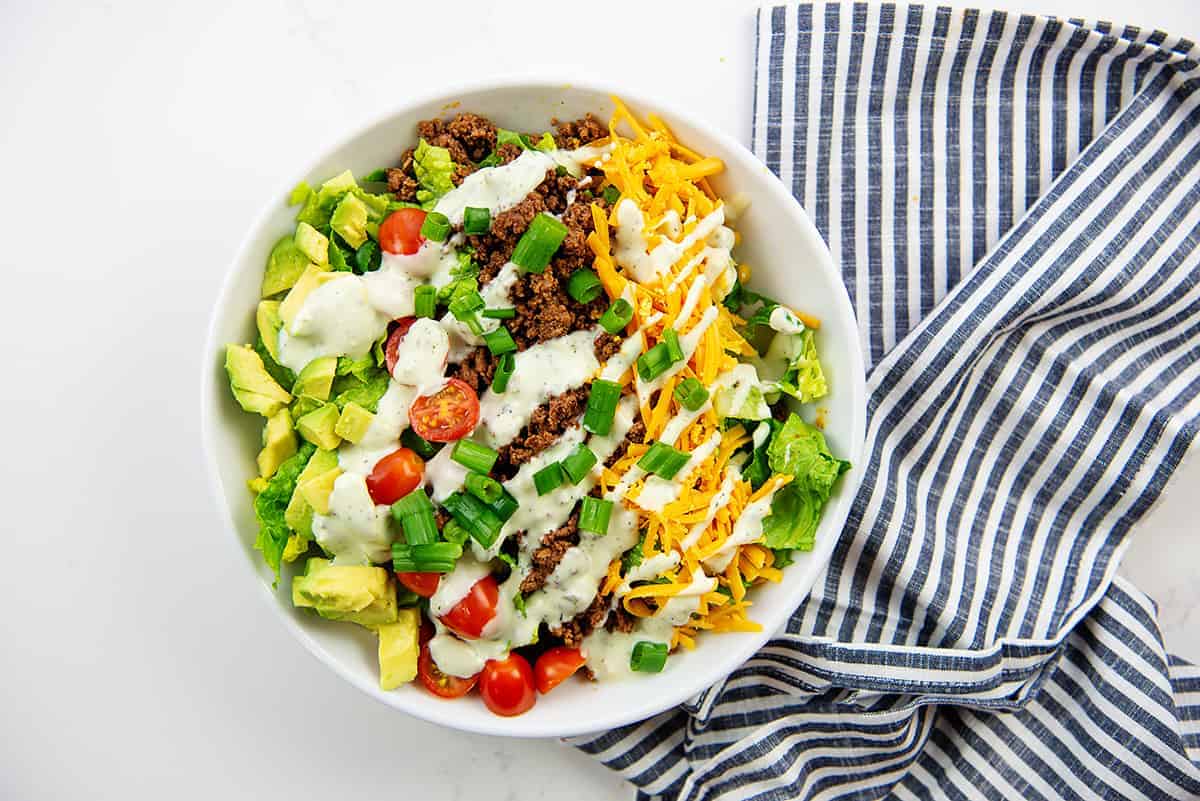 Taco Salad Dressings:
While I love changing my salads up with a variety of dressings, when it comes to taco salad I usually don't mess with perfection.
Our avocado salad dressing is absolutely perfect on this salad. So fresh and creamy, made with avocado, cilantro, and lime.
Other options include stirring together sour cream and salsa or just putting on a big dollop of guacamole and giving it all a stir.
Of course, keto ranch dressing is a win on any salad. Stir in some cilantro and lime to give it a Mexican twist.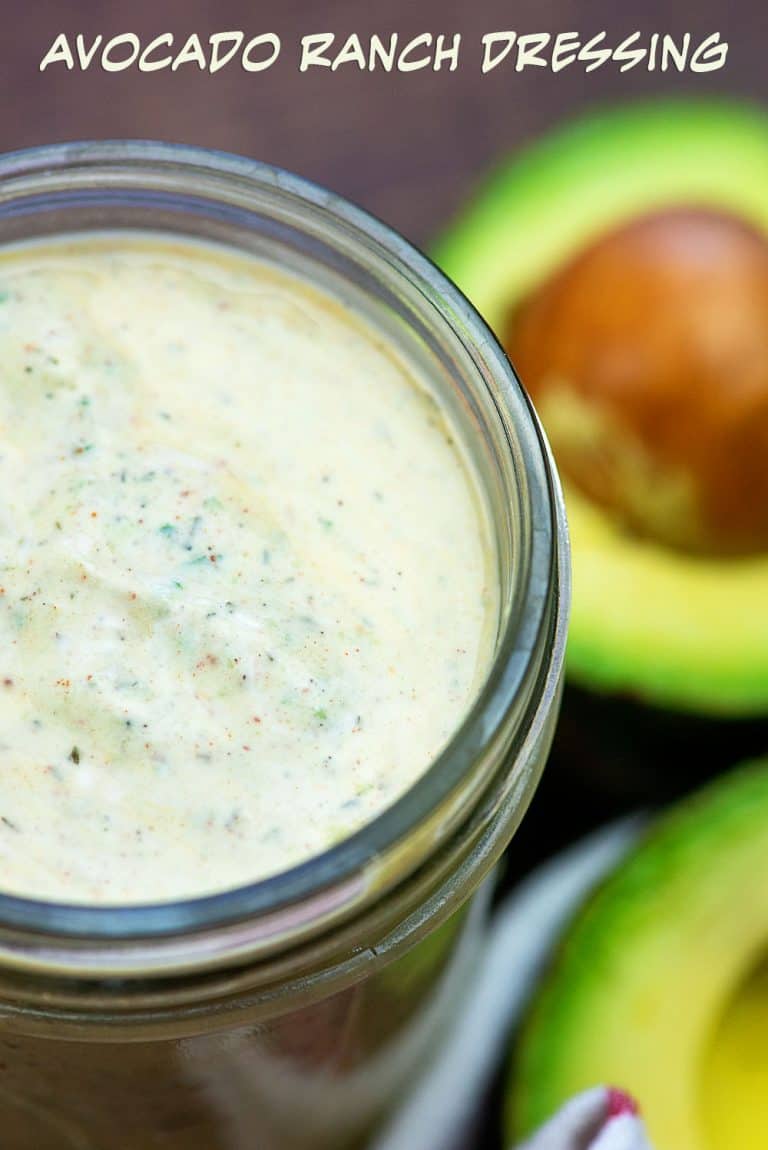 The Best Lettuce for Taco Salads:
The best lettuce is the lettuce you LIKE. Don't eat salads that make you unhappy. 😉
That said, taco salad really needs some crunch, in my opinion. We usually opt for romaine.
For a regular salad though, my husband and I have very differing opinions on lettuce.
I am 100% a fan of iceberg, regardless of the fact that it has no nutritional value. It's crunchy and refreshing and I love it.
He loves the spring mix…dark green, not much crunch, and full of nutrients.
Really, you can use whatever you prefer here, as long as it makes you happy!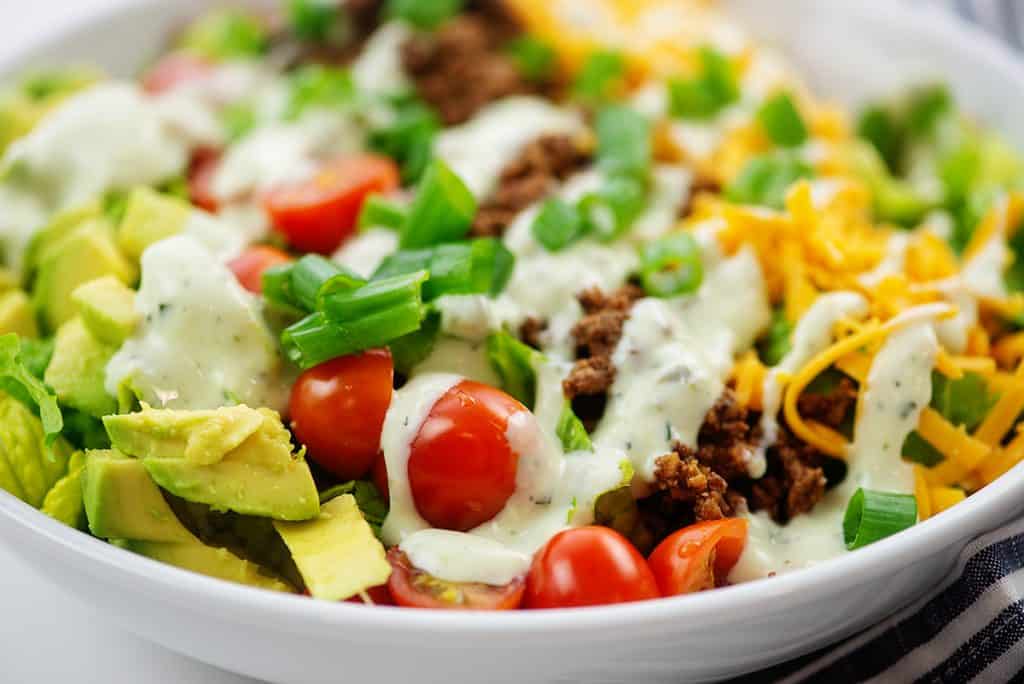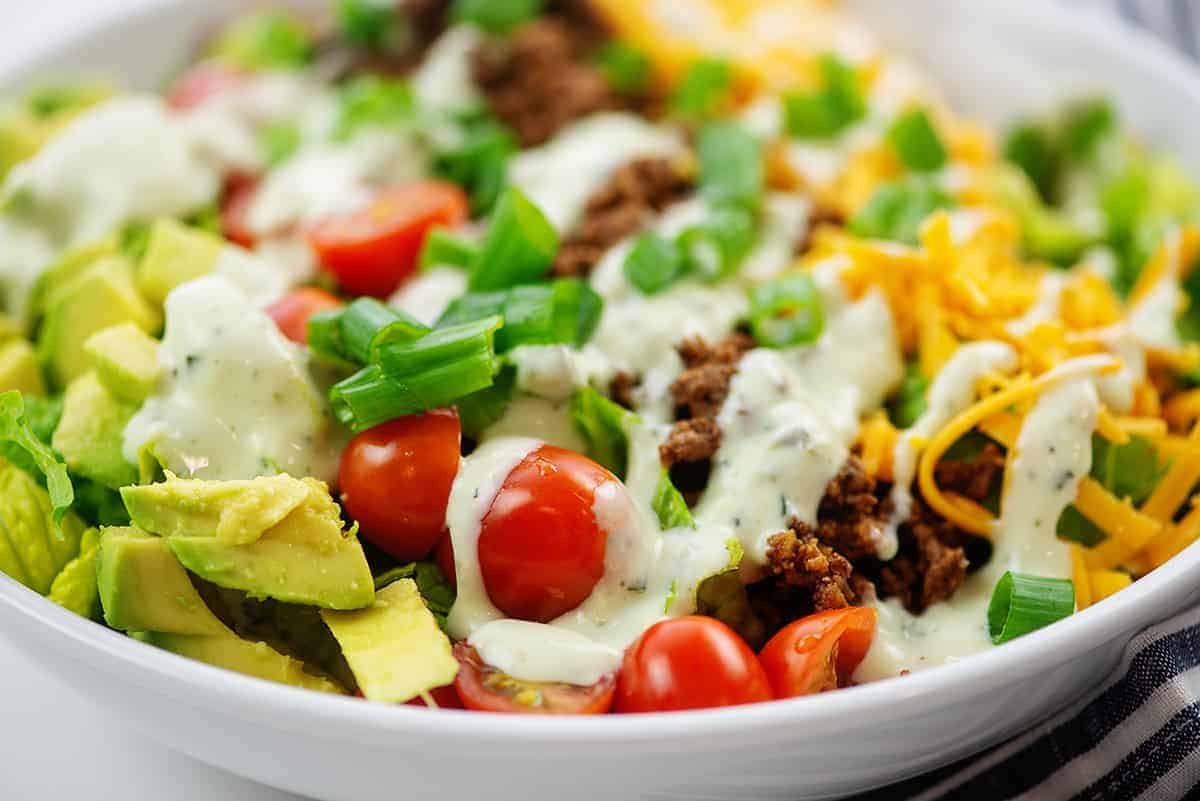 Leftover salad:
Don't think you'll eat the whole thing? No problem!
Rather than adding the dressing to the whole batch of salad, just pour it on individual portions to prevent leftovers from getting funky in the fridge.
Store in an airtight container (or even a mason jar with the dressing on the bottom) in the fridge, until you're ready to dig in.
More Mexican inspired favorites: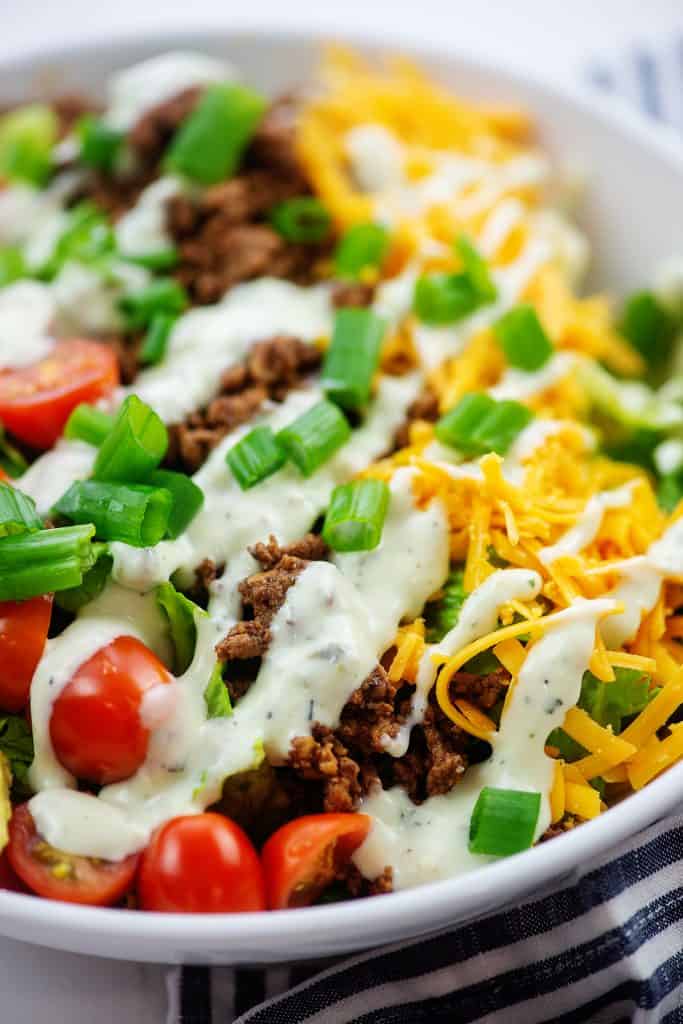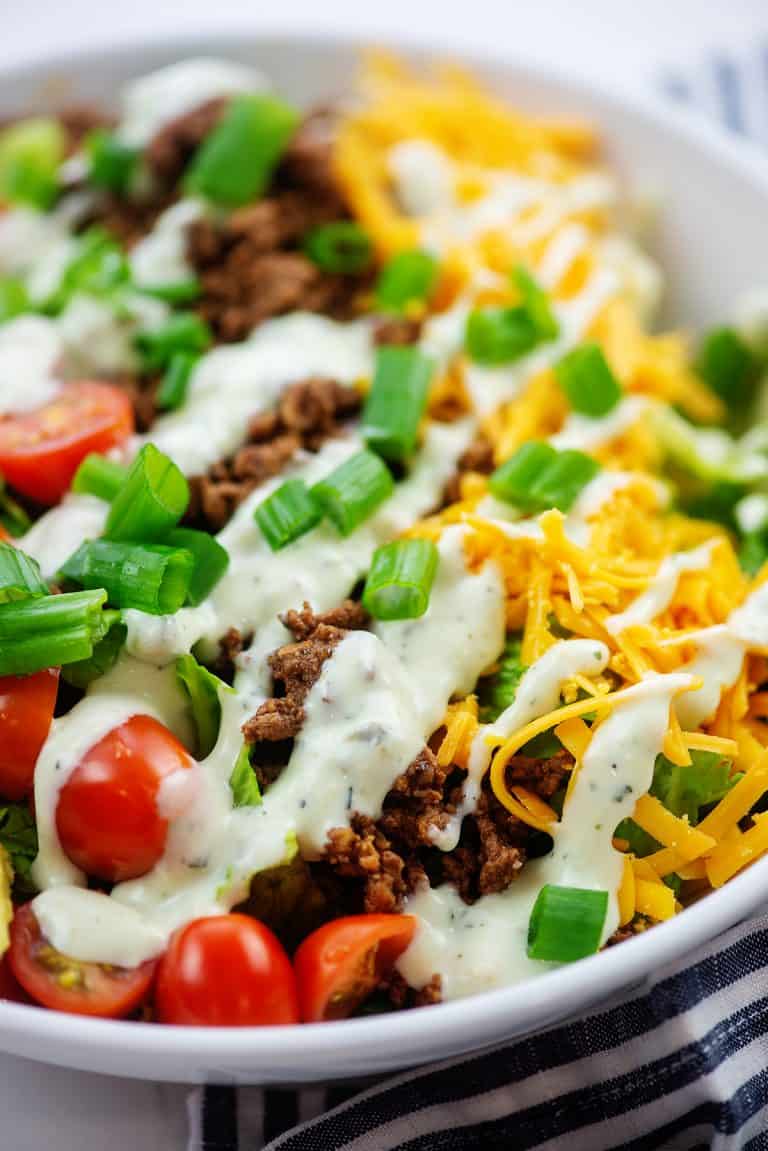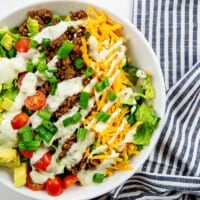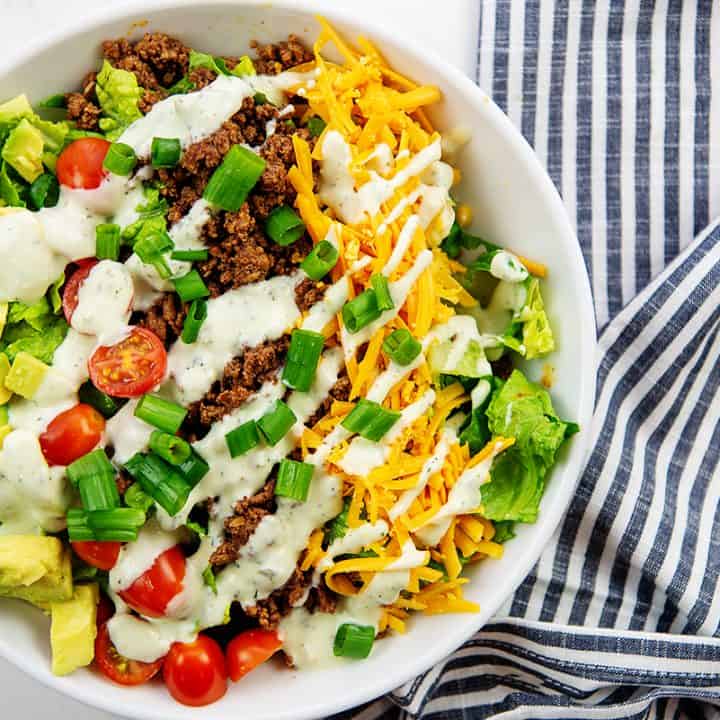 Keto Taco Salad
This keto taco salad starts with fresh, crisp lettuce topped off with our seasoned beef. We drizzle the salad with avocado salad dressing for delicious, creamy flavor.
Ingredients
1 pound lean ground beef
2 tablespoons water
2 whole romaine hearts, chopped
1 avocado, cubed or sliced
1 cup halved grape tomatoes
4 ounces cheddar cheese, shredded or cubed
⅓ cup green onions, chopped
¼ cup pickled jalapeno slices, optional
Instructions
Add the ground beef to a medium skillet over medium heat. Crumble the beef as it cooks.
Once the beef is cooked through, drain any excess grease. Sprinkle the taco seasoning over the top and stir to combine. Add the water and continue cooking, stirring occasionally, until most of the liquid is gone.
Add everything but the salad dressing to a large bowl and toss to combine.
Portion into 4 bowls with salad dressing for each, or drizzle the dressing over the top of the entire salad and toss to coat.
Notes
You may use any salad dressing you prefer. A mixture of ⅓ cup sour cream and ⅓ cup salsa also makes a great dressing for taco salad.
See the article above for other mix-in ideas. This is just my personal favorite taco salad.
Nutrition Information:
Yield: 4
Serving Size: 1
Amount Per Serving:
Calories: 636
Total Fat: 44g
Saturated Fat: 14g
Trans Fat: 1g
Unsaturated Fat: 26g
Cholesterol: 137mg
Sodium: 1157mg
Carbohydrates: 16g
Net Carbohydrates: 9g
Fiber: 7g
Sugar: 5g
Protein: 42g
All information and tools presented and written within this site are intended for informational purposes only. This information is provided as a courtesy and there is no guarantee that the information is accurate.