ON SALE: Two new eBooks! Visit the shop!
These KETO SUMMER SIDE DISHES are perfect for hot summer nights or family get-togethers! We serve up some of these side dishes time and again!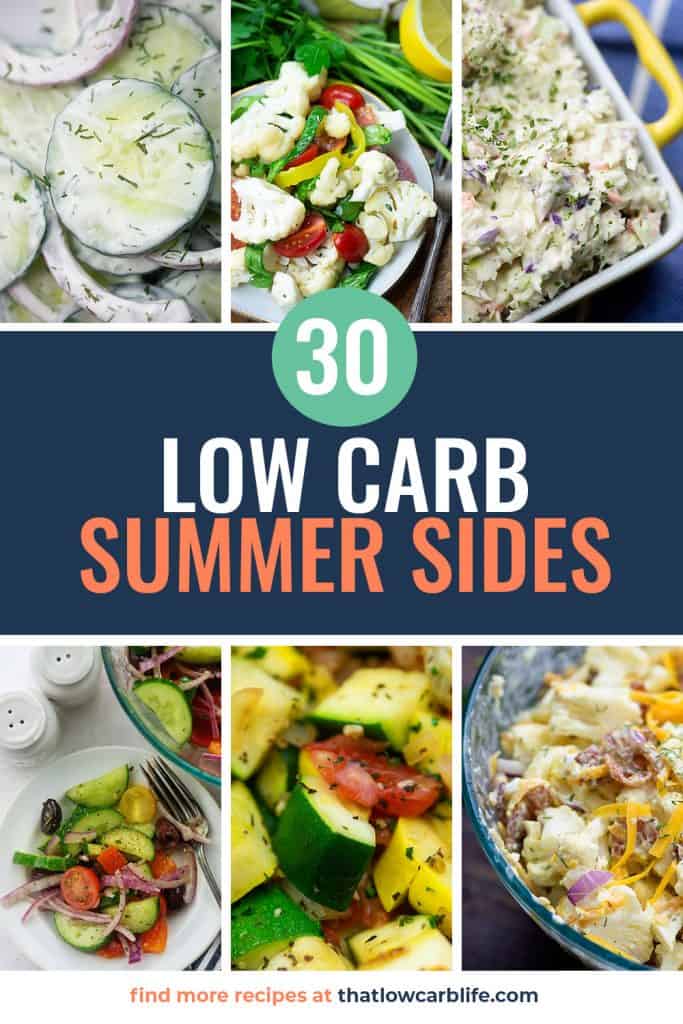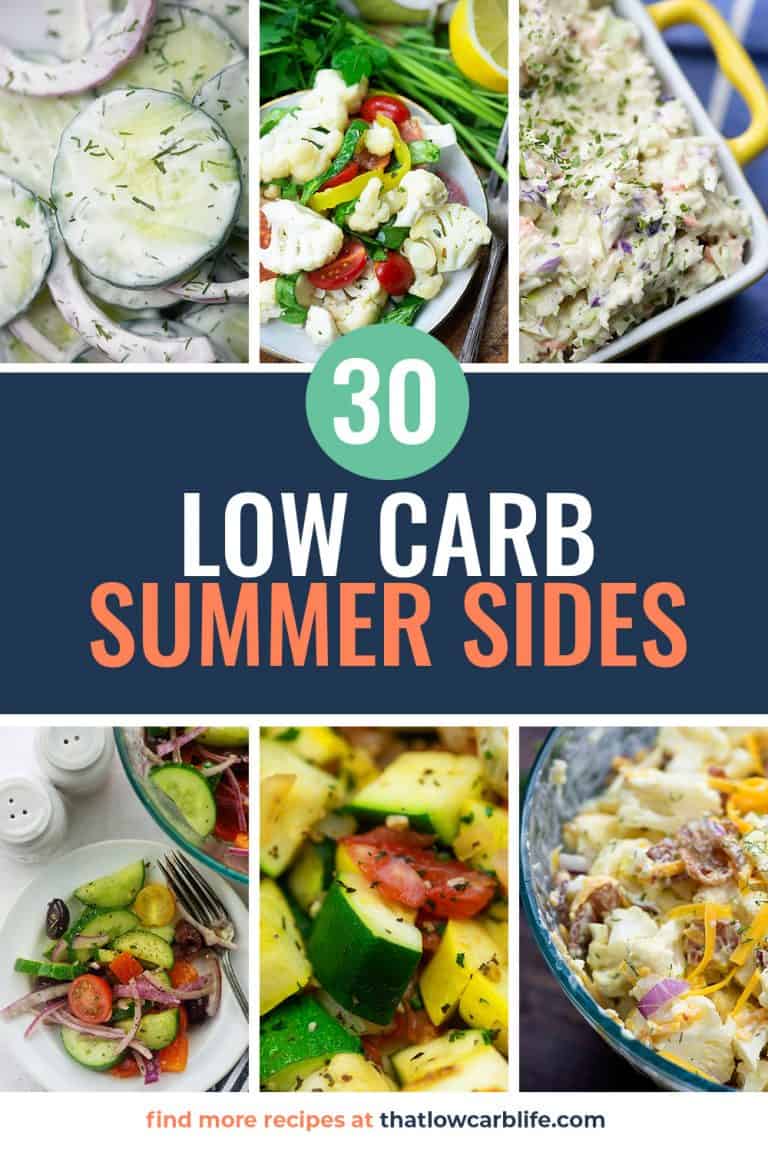 Summer is going to look a bit different for my family this year for a few reasons.
We just moved, our new pool won't be dug until later July, the landscaping probably won't be finished until the end of August, and of course we're avoiding large gatherings for the time being.
Which means it's a kind of weird summer for us. We got used to the pool and the pool parties at our last house!
This year, we're still going strong with our favorite summer side dishes. I think summer is my favorite time of year to cook dinner, because we fill the table with fresh, cool side dishes like coleslaw and salads and most of the main courses are cooked outside on the grill.
I've rounded up over 20 of our favorite summer side dishes to keep you going this summer!
Keto Summer Side Dishes
Loads of side dishes that are perfect for hot summer nights. These range from cold salads to recipes that call for garden fresh veggies!