ON SALE: Two new eBooks! Visit the shop!
These keto deviled egg recipes are perfect for gatherings or for keeping on hand for snacks! There are so many different ways to make deviled eggs, and these are a few of our favorites.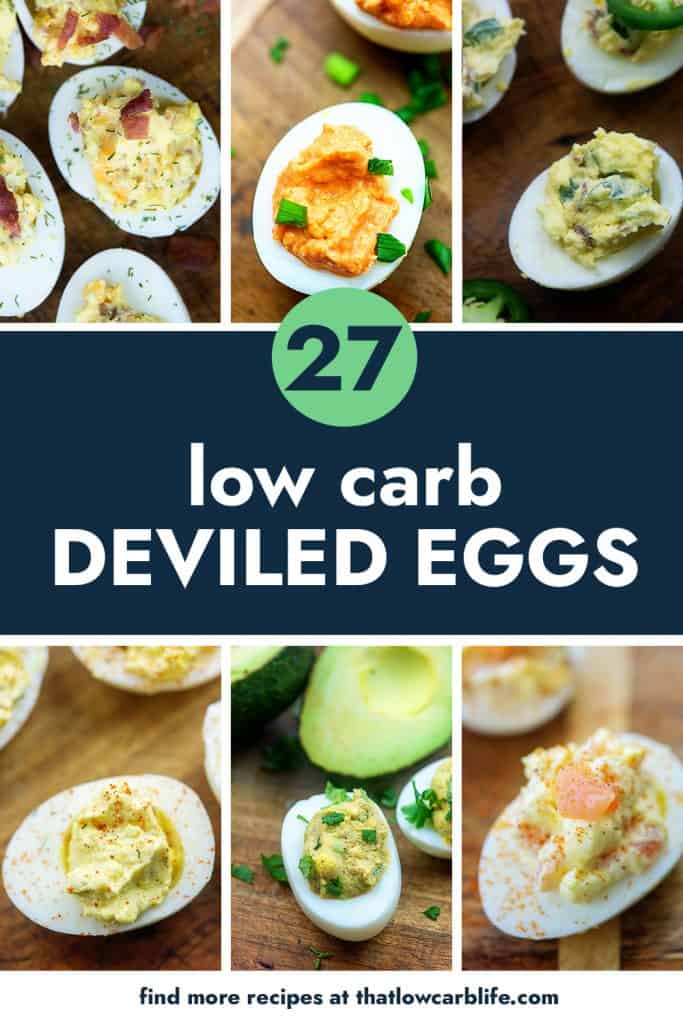 Anyone who is living the low carb life knows that deviled eggs are a perfect go to snack for any time of the day, and are even better for large gatherings!
We've put together some of the best deviled egg recipes from around the web that are keto friendly and taste great!
There are so many variations out there for deviled eggs, but most of these recipes are simple and easy to make.
Keto Deviled Egg Recipes
A tasty collection of keto friendly deviled egg recipes! Perfect for a snack or for gatherings.
Bonus Egg Recipes
These aren't exactly deviled eggs, but eggs are a staple on keto, so what could a few more recipes hurt?
Check out these Keto Scotch Eggs, a hardboiled egg wrapped in sausage breading and fried. They are amazing!
Pickled eggs are unique and seem to be getting more popular too!
Deviled Egg Salad is another popular option. It is a tasty mash up of deviled eggs and egg salad, perfect for lunch!