Low carb corn dog muffins? Oh yes, they do exist! This recipe contains zero corn and only 4 net carbs per muffin, but they taste like a corn dog!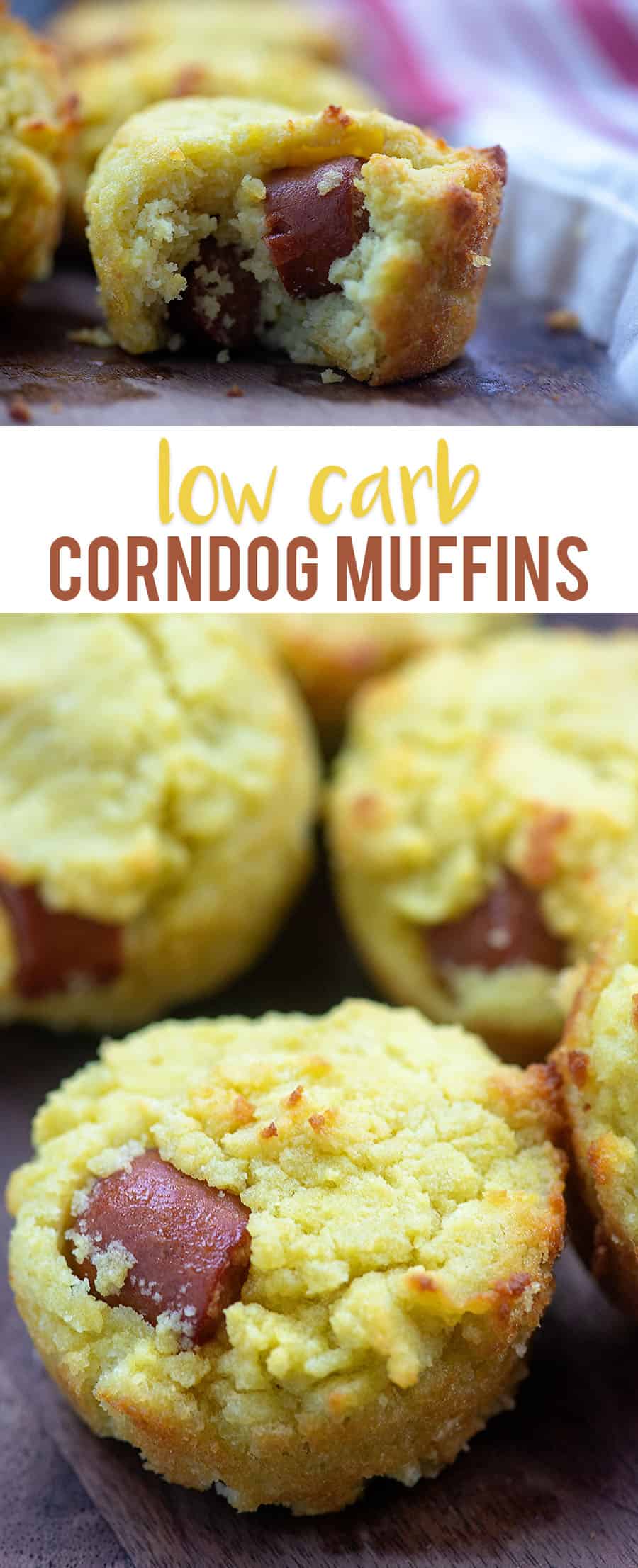 I'm pretty picky about hot dogs and can only do them a few times a year, but when a craving for a hot dog hits, it must be satisfied.
I usually grill my hot dogs until very charred on the outside and then top them with lots of mustard and dill pickle relish.
Every now and then I'll slice up a hot dog and add it to some of my low carb chili along with some diced onions and cheddar – it's like a chili cheese dog and it's so good!

Lately, though, I've been craving a corndog and I knew that my low carb cornbread (with no actual corn) would be perfect for this.
These little corn dog muffins were a big hit with my daughter. We both ate them for lunch -she dipped hers in ketchup (weirdo!!) and I just enjoyed mine plain.
Either way, I think you'll like this little recipe – perfect for lunch or a fun snack.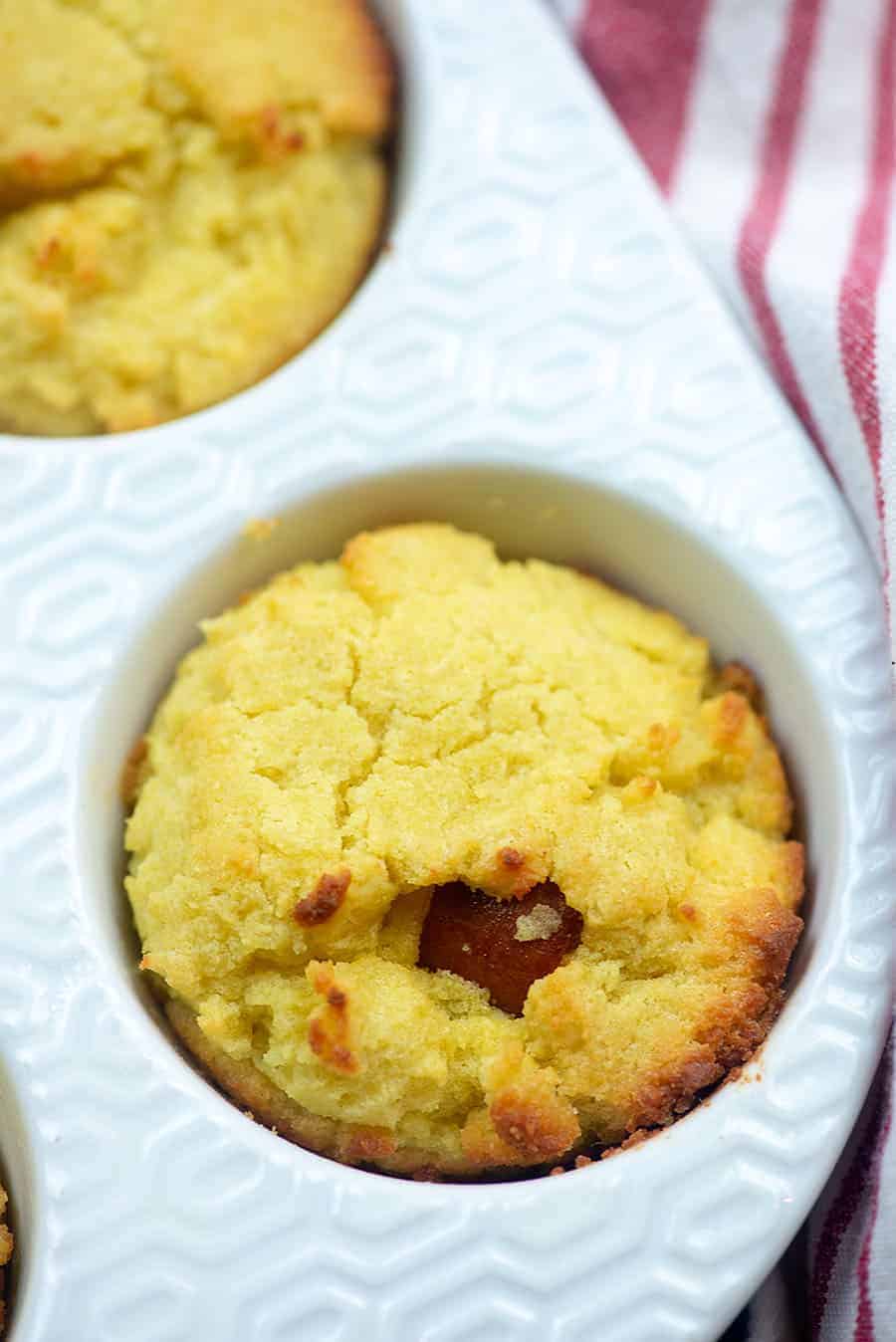 How to make corn dog muffins:
Because corn is so high in carbs, we're skipping it altogether and using coconut flour instead. Not to worry though – the texture and flavor is very similar to a traditional cornbread so I think you'll be pleased!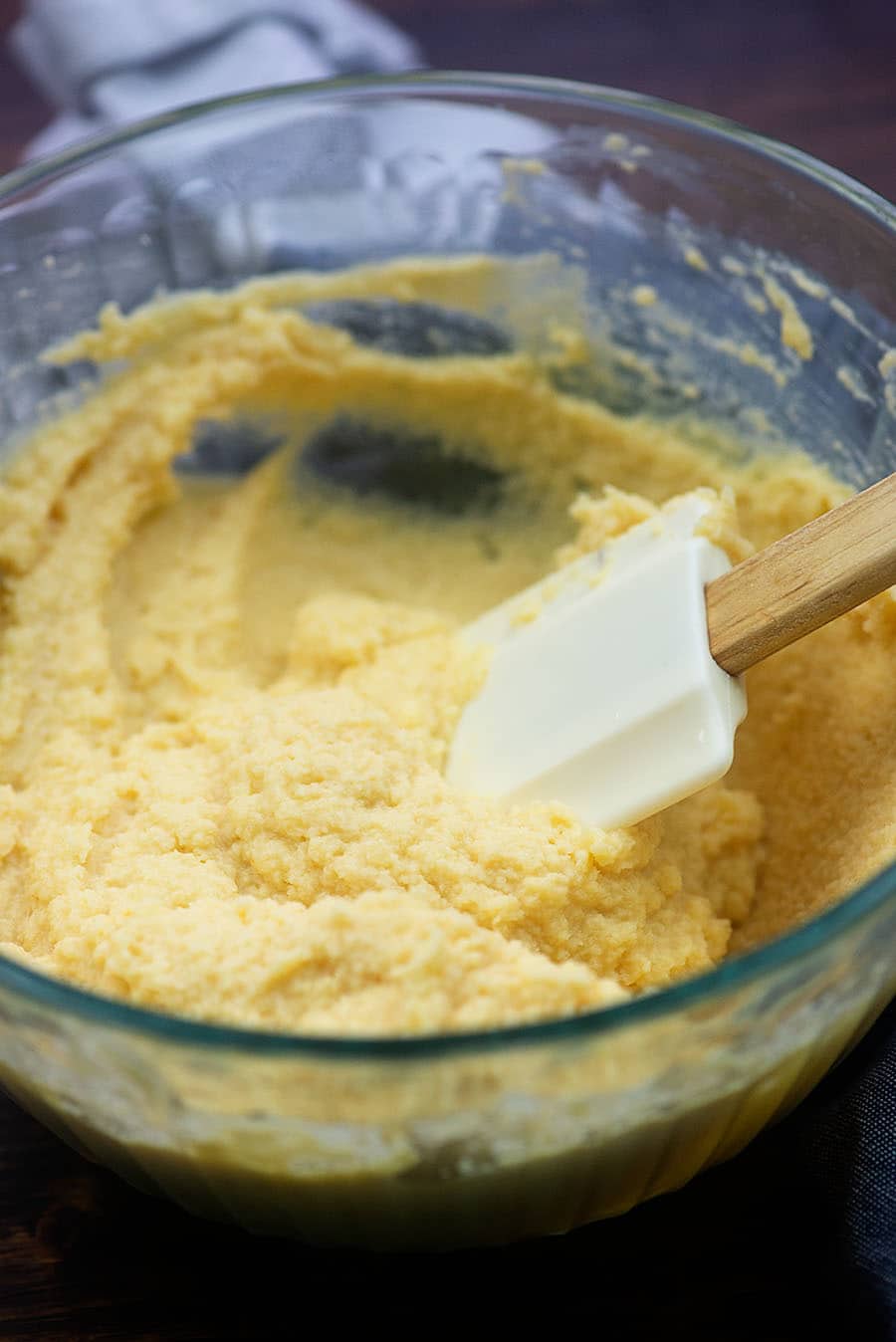 To start, you'll whisk together some melted butter, eggs, and cream until smooth.
Add in a little coconut flour, sugar substitute, salt, and baking soda.
The mixture will thicken up as you stir it – coconut flour absorbs a lot of liquid.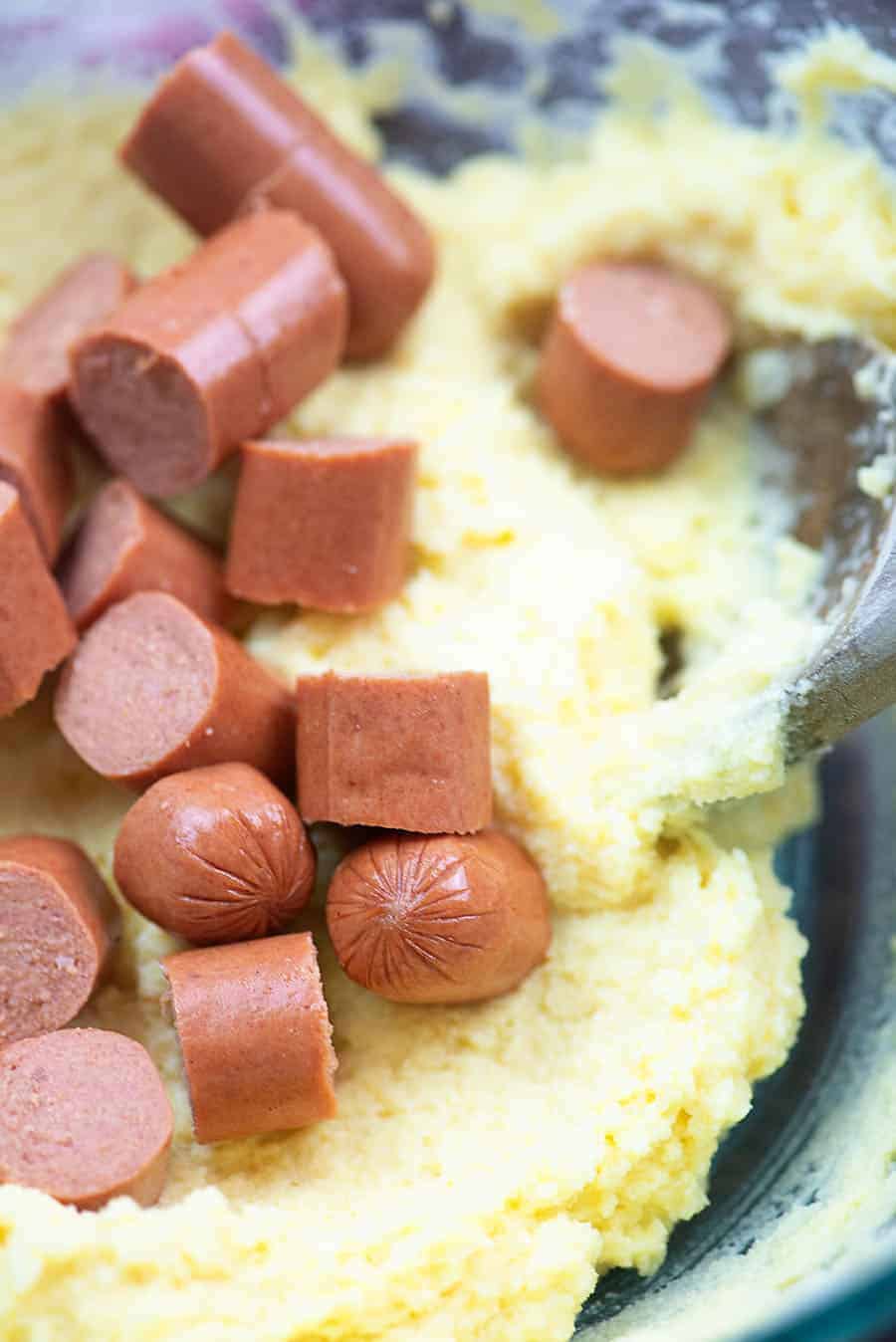 Fold in some sliced hot dogs and scoop the mixture into a greased muffin tin.
Bake these up and then get ready to dig in!
The next time I make these, I think I'm going to serve them with a little of my low carb cheese sauce – I think they'd be so good dunked in melty cheese!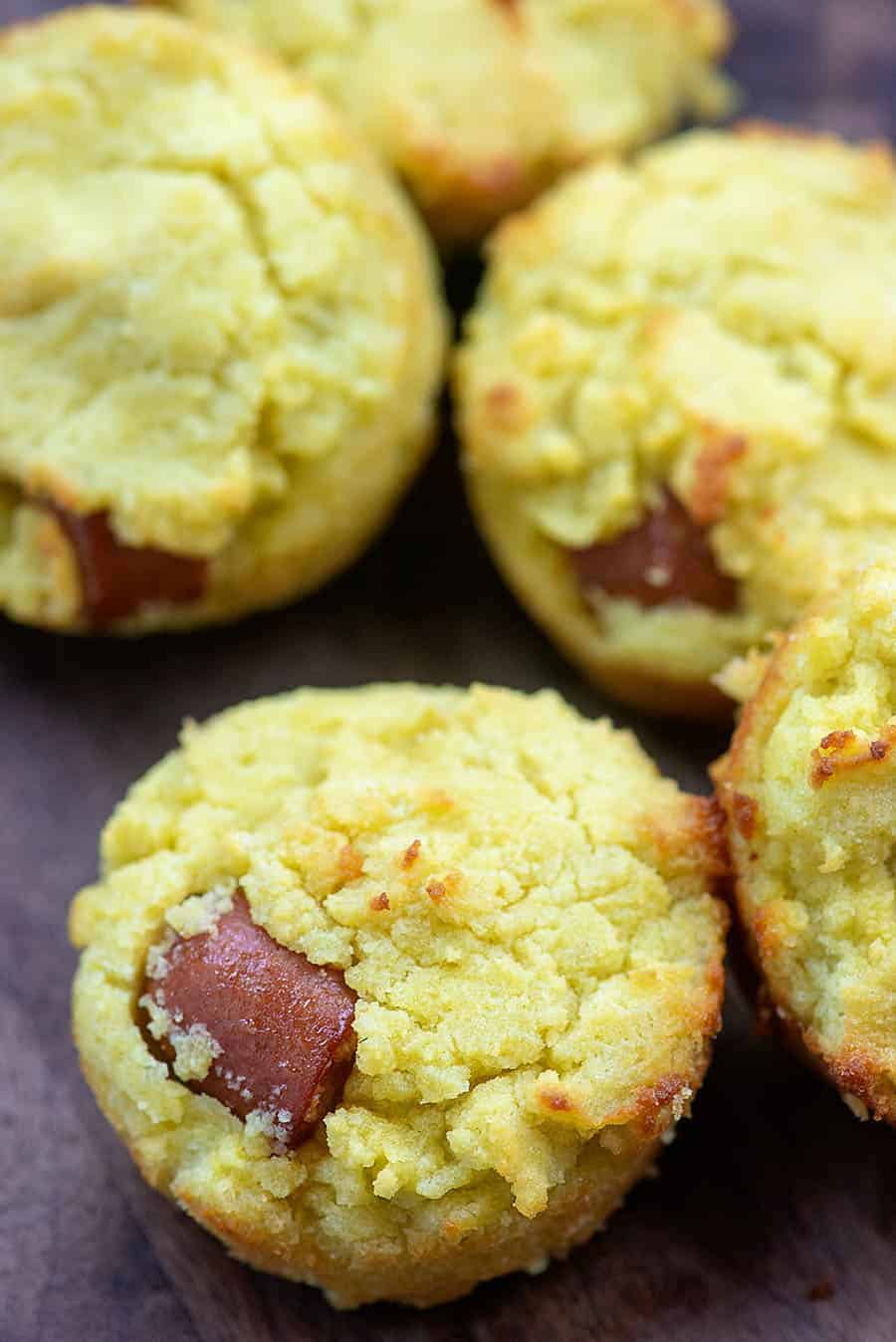 More low carb favorites:
Low Carb Lasagna: You won't believe how good this is until you try it!
Air Fryer Pork Chops: So easy!!
Spaghetti Squash Casserole: Wait til you see how cheesy!
Baked Chicken Parmesan: We're obsessed with this crispy baked chicken!
Breakfast Casserole with Ham: I love keeping this on hand for busy mornings!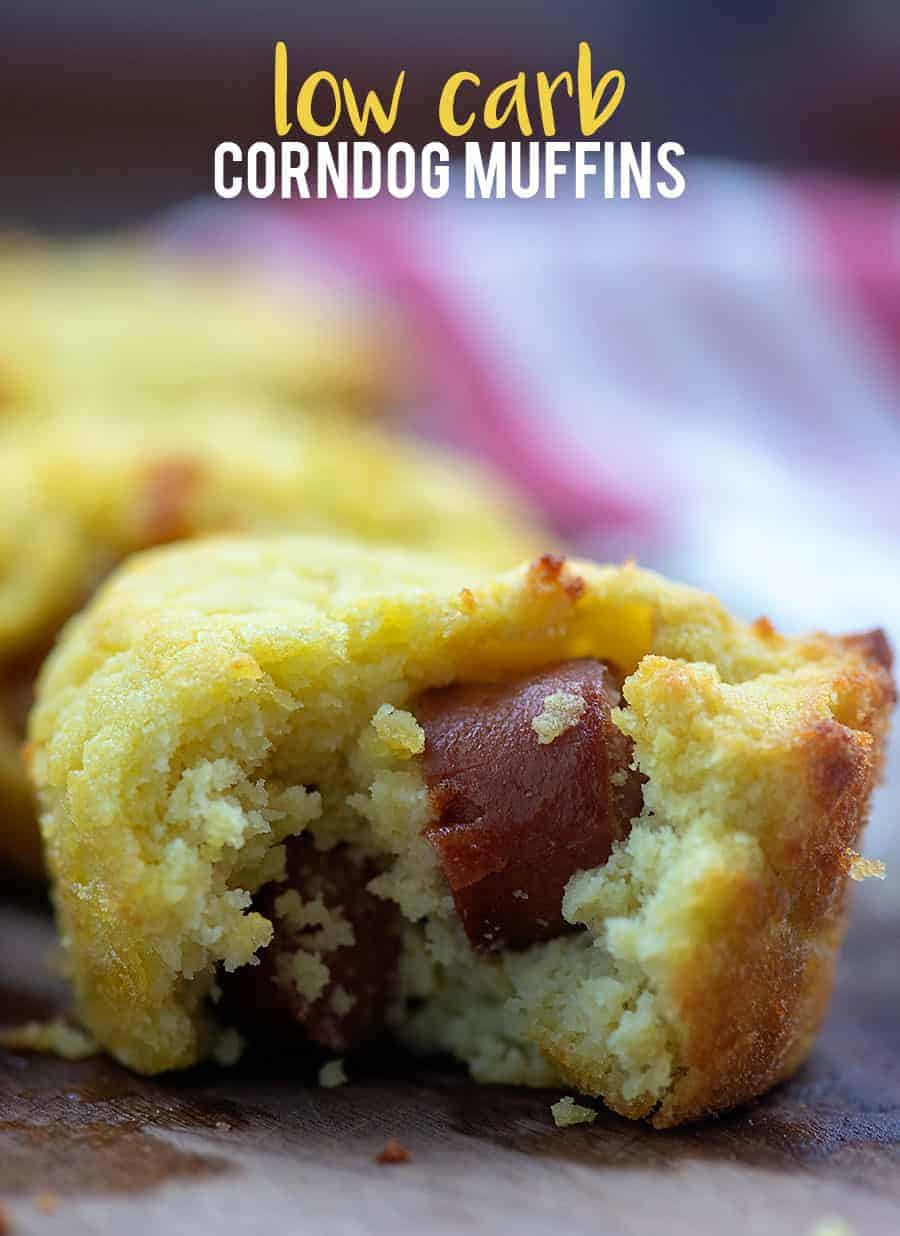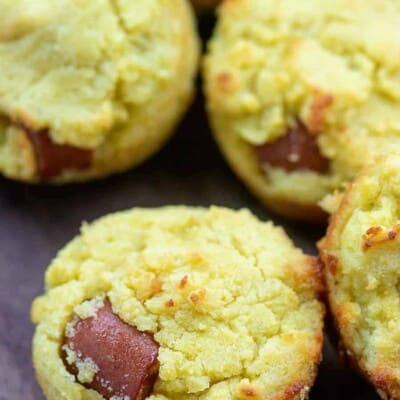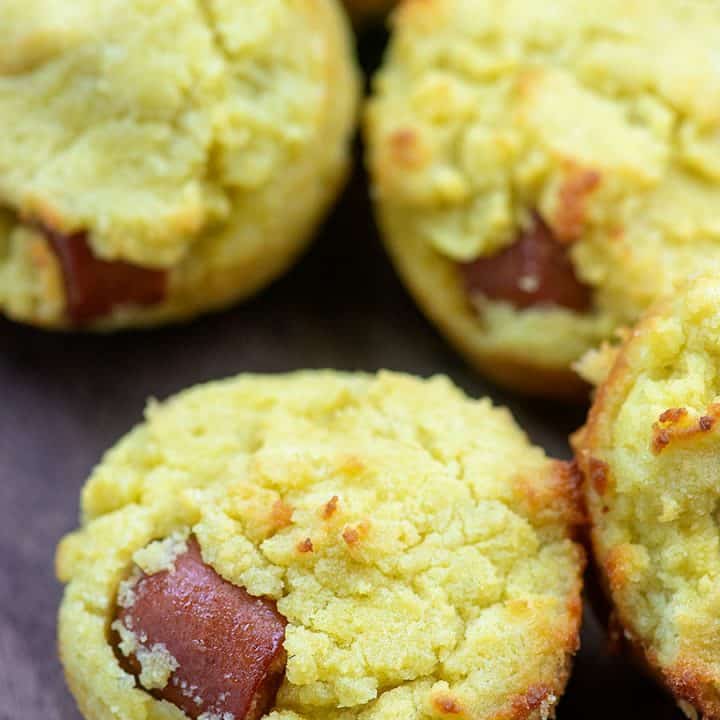 Low Carb Corn Dog Muffins
Corn Dogs are a favorite with the kiddos in my house - this version contains zero corn but the flavor is spot on!
Prep10 minutes
Cook15 minutes
Total25 minutes
Ingredients
6 tablespoons butter melted
⅓ cup heavy cream
3 large eggs
½ cup coconut flour
2 tablespoons sugar substitute
½ teaspoon salt
¼ teaspoon baking soda
2 hot dogs
Instructions
Preheat oven to 350 degrees. Spray a muffin tin with non-stick spray.

Add the melted butter, cream, and eggs to a mixing bowl and whisk to combine.

Add the coconut flour, sugar substitute, salt, and baking soda to the bowl and stir well to combine.

Chop the hot dogs into small pieces and fold into the cornbread mixture.

Spoon the mixture evenly between 6 muffin wells.

Bake for 15 minutes or until a toothpick inserted into the center of a muffin comes out clean.

Cool 5 minutes before eating.
Tips & Notes:
Nutrition information is based off of hot dogs that contain 2g carbs per hot dog. Be sure to check the nutrition information as different brands have varying amounts of carbs.
Nutrition Information:
Serving: 1muffin| Calories: 274kcal (14%)| Carbohydrates: 7g (2%)| Protein: 6g (12%)| Fat: 25g (38%)| Saturated Fat: 15g (94%)| Polyunsaturated Fat: 8g| Trans Fat: 1g| Cholesterol: 148mg (49%)| Sodium: 516mg (22%)| Fiber: 3g (13%)| Sugar: 2g (2%)| Net Carbs: 4g (8%)
Want To Save This Recipe?