This keto PUMPKIN NOATMEAL makes the perfect fall breakfast! Packed with healthy fiber from the hemp, chia, and flax and loaded with pumpkin and warm spices, this is the perfect start to a chilly day.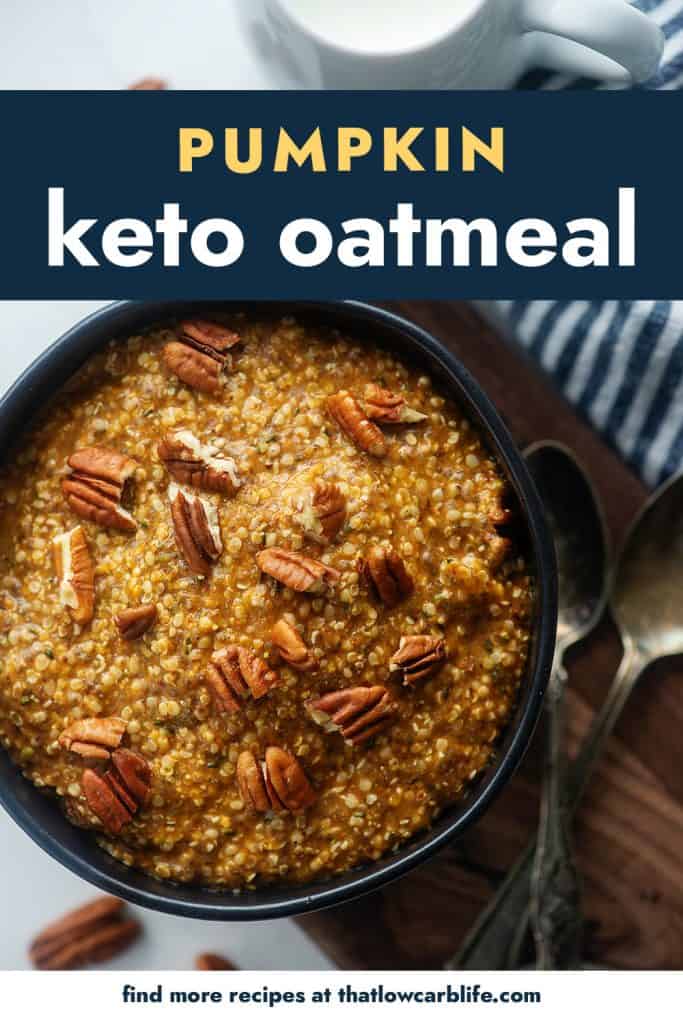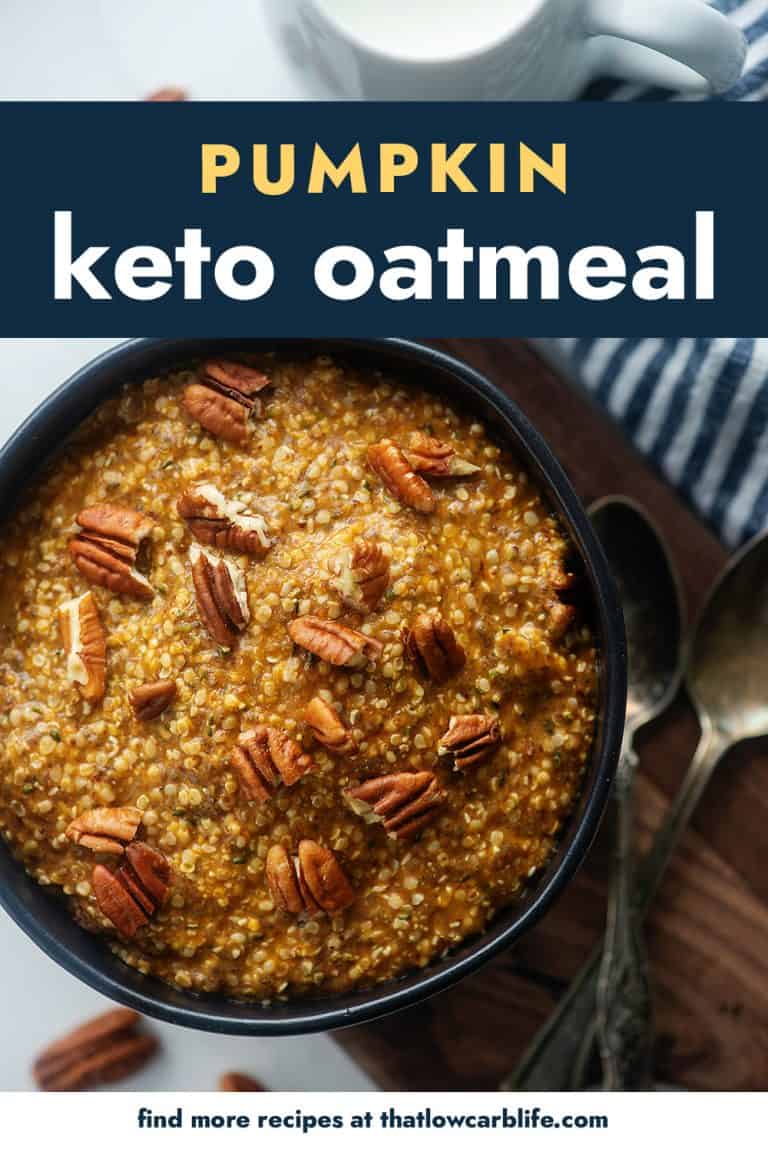 Honestly, I was never much of an oatmeal fan back when I was eating carbs.
I mean, why waste the carbs on something like a bowl of oats? 😉
These days, though…I just crave it.
Warm, hearty, filling, nutritious. It seems like the best way to start the day and so I had to come up with an alternative.
I've shared a keto oatmeal topped with fresh berries and a drizzle of warm almond butter awhile ago and it's a total favorite around here.
I doctored that recipe up a bit to make it pumpkin flavored.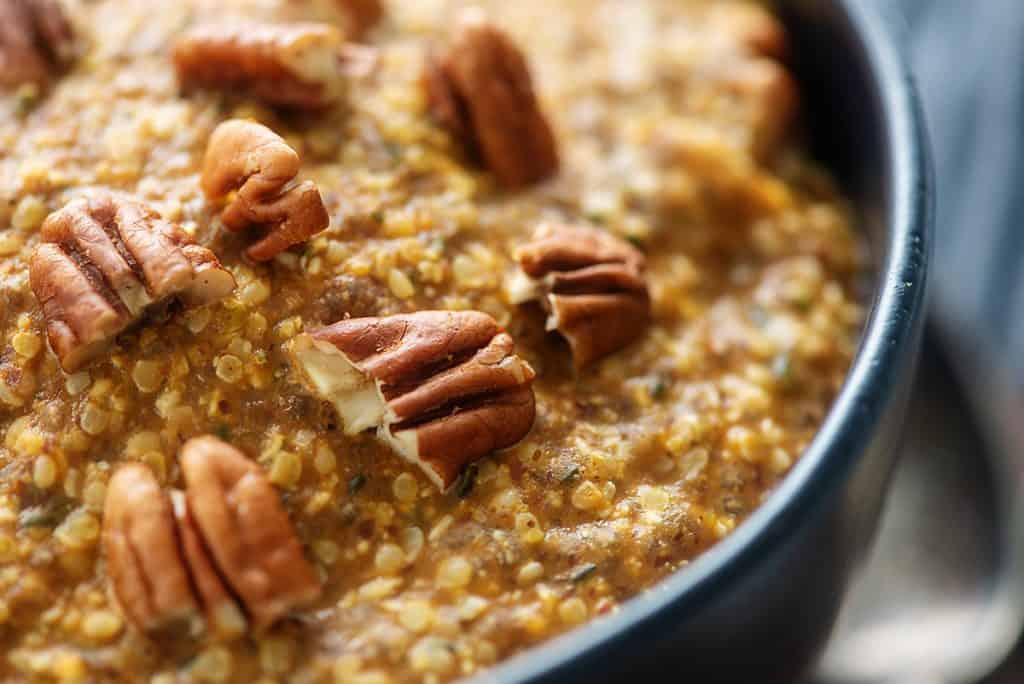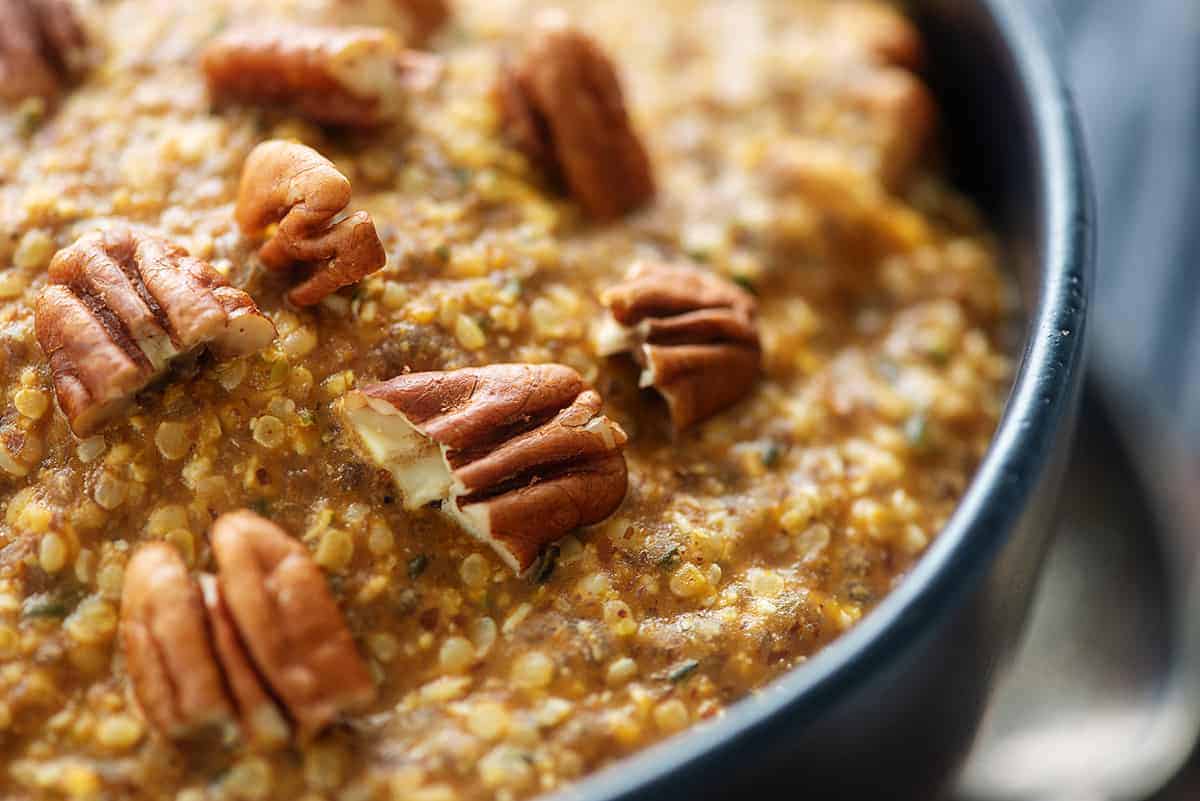 Ingredients Needed:
We use Thrive Market for a lot of our specialty ingredients and keto snacks or products. Their prices tend to be cheaper than the local stores and I love that you can so easily sort products by diet.
Like Costco, this is a membership site, but we find that it's more than worth it based on the amount we save over the regular grocery store.
They have monthly or yearly plans. Check it out here.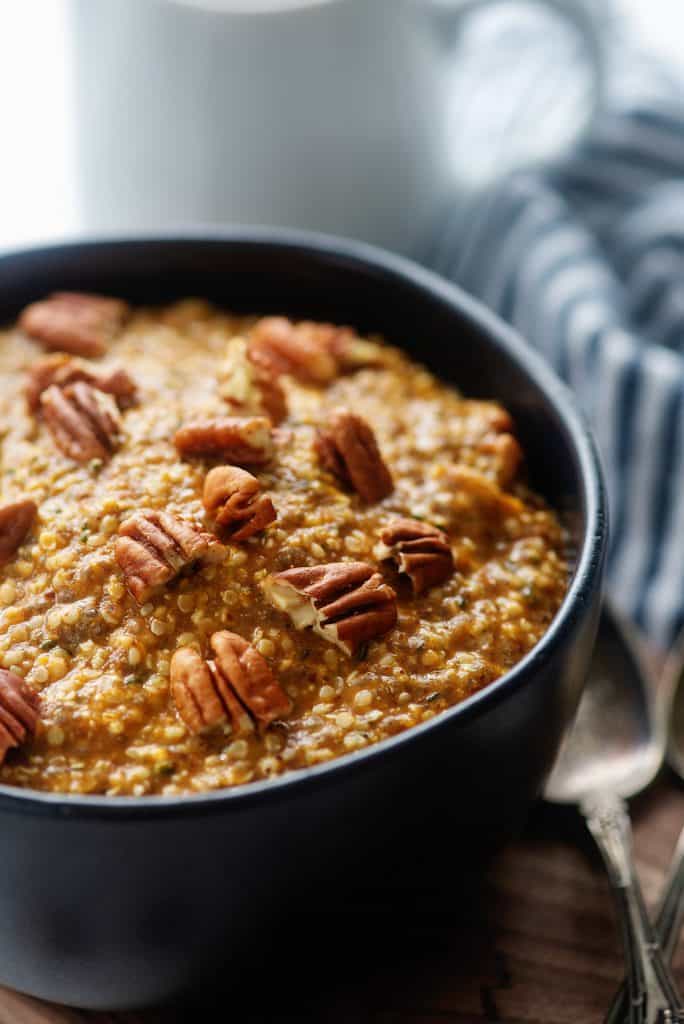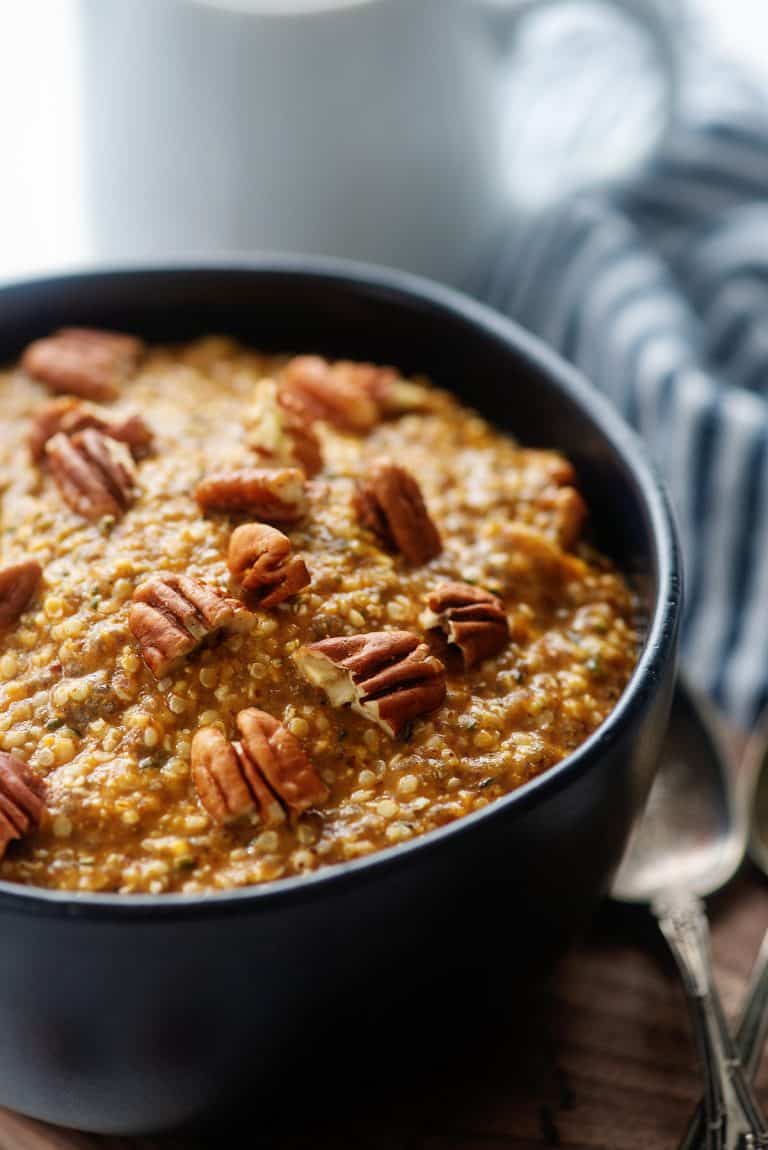 Hemp Hearts: Hemp hearts (or hemp seeds) are a superfood! They're the seed of the hemp plant, a great source of protein, packed with vitamins and minerals, and they're high in both fat and fiber. We use this brand.
Chia Seeds: Another super food containing loads of vitamins, antioxidants, fiber, and protein. We use this brand.
Flax Meal: Another fantastically healthy seed! High in omega-3 fats, lignans, and fiber. We use this brand.
Sweetener: I've long been a fan of Lakanto Monkfruit. It's a 1:1 sugar replacer, tastes like sugar, and has ZERO impact on blood glucose, which means you can count it as zero net carbs. We use it so much that we asked the company for a coupon code for our readers. Use THATLOWCARBLIFE for 20% off your order at lakanto.com.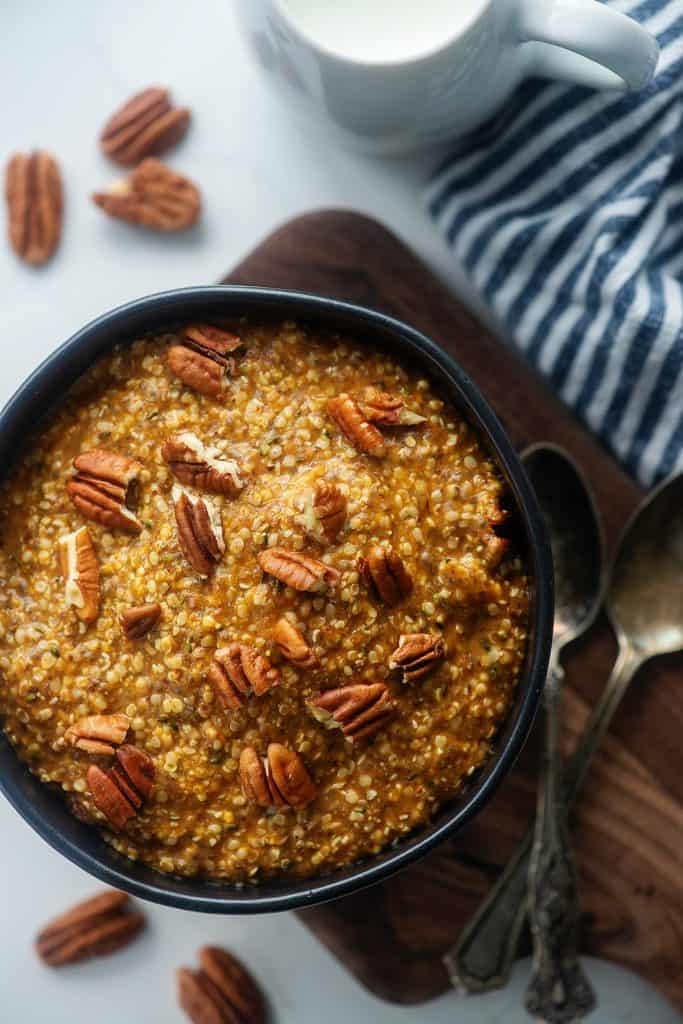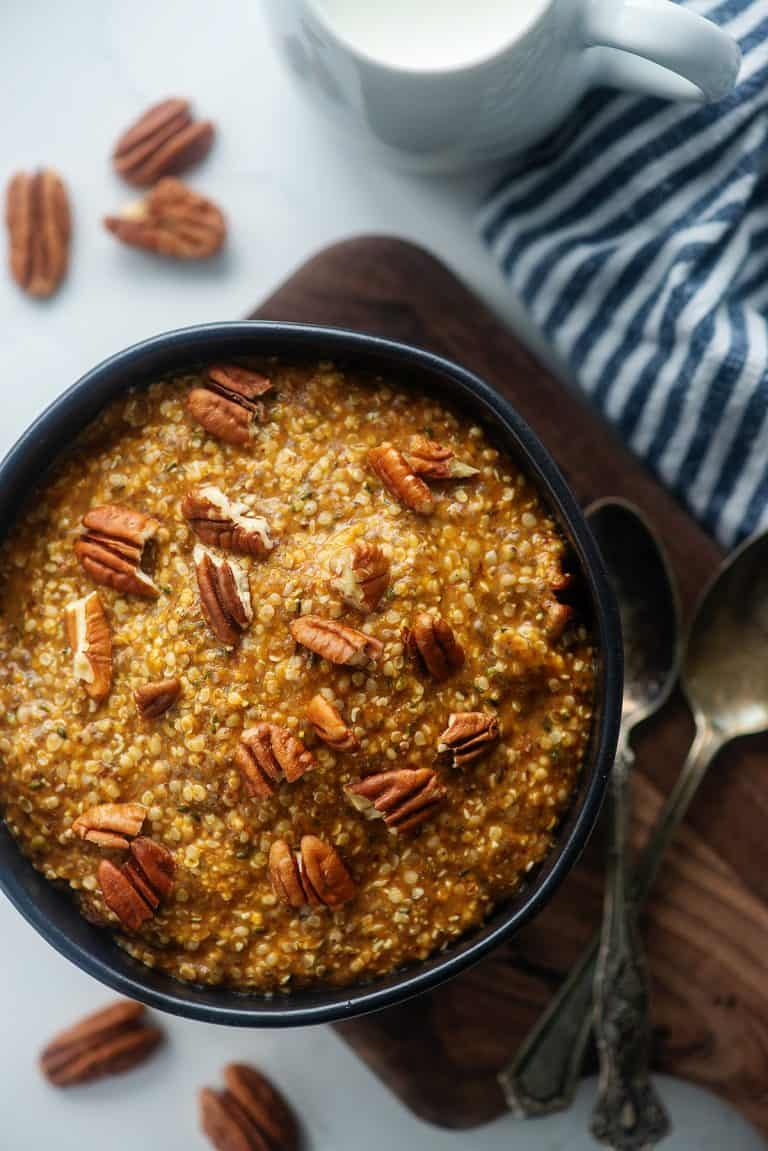 How to:
Add water, hemp hearts, pumpkin, flax seed, chia seed, sweetener, pumpkin pie spice, and a pinch of salt to a sauce pan and bring it to a boil.
Stir constantly until the mixture is thick. This will take 3-4 minutes.
Stir in a little vanilla and pour the mixture into a serving bowl.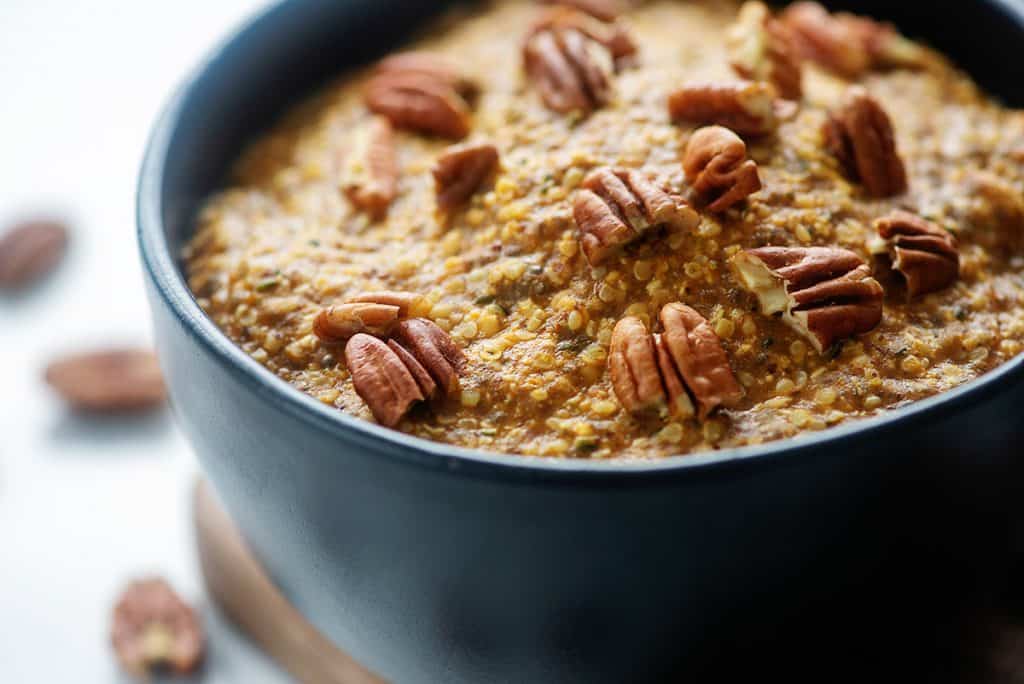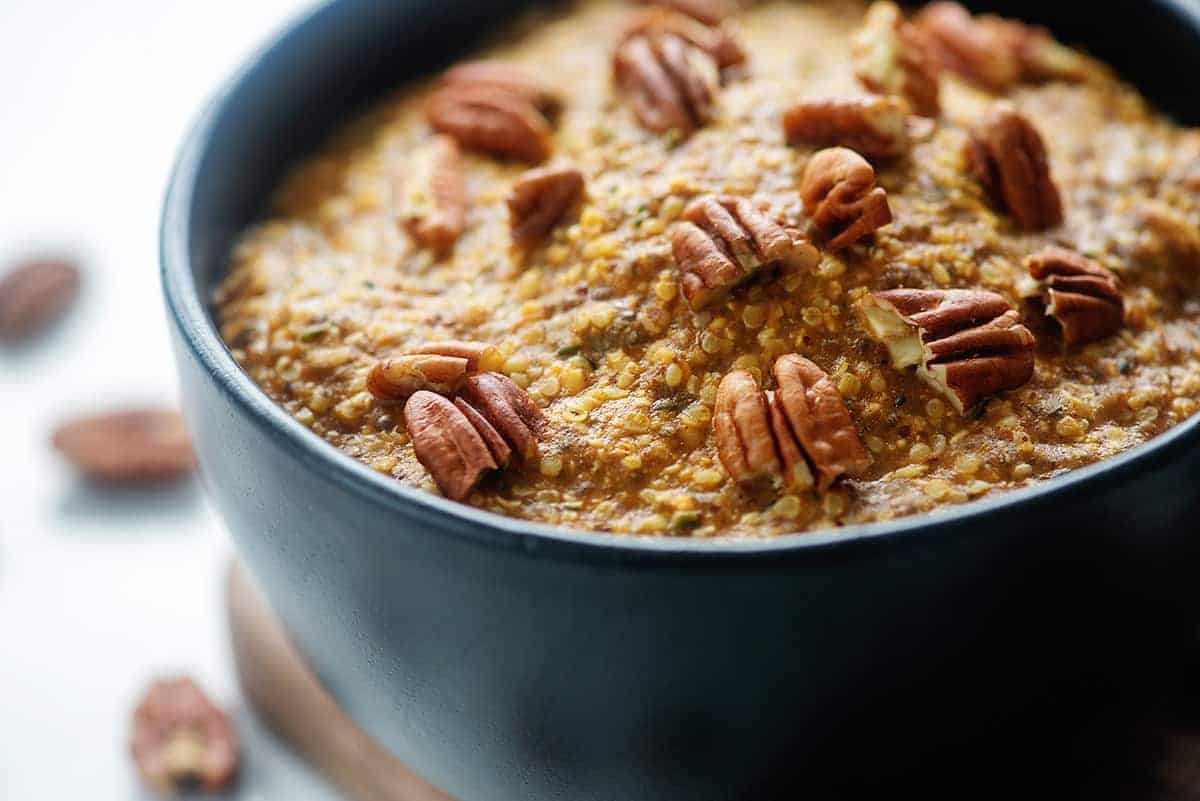 We like to top our pumpkin noatmeal with some chopped pecans and a drizzle of cream.
A bit of maple syrup substitute would also be delicious here!
Reheating:
This will reheat well in the microwave or on the stove. Just add a splash of cream or almond milk and heat until warm.
More keto breakfast recipes: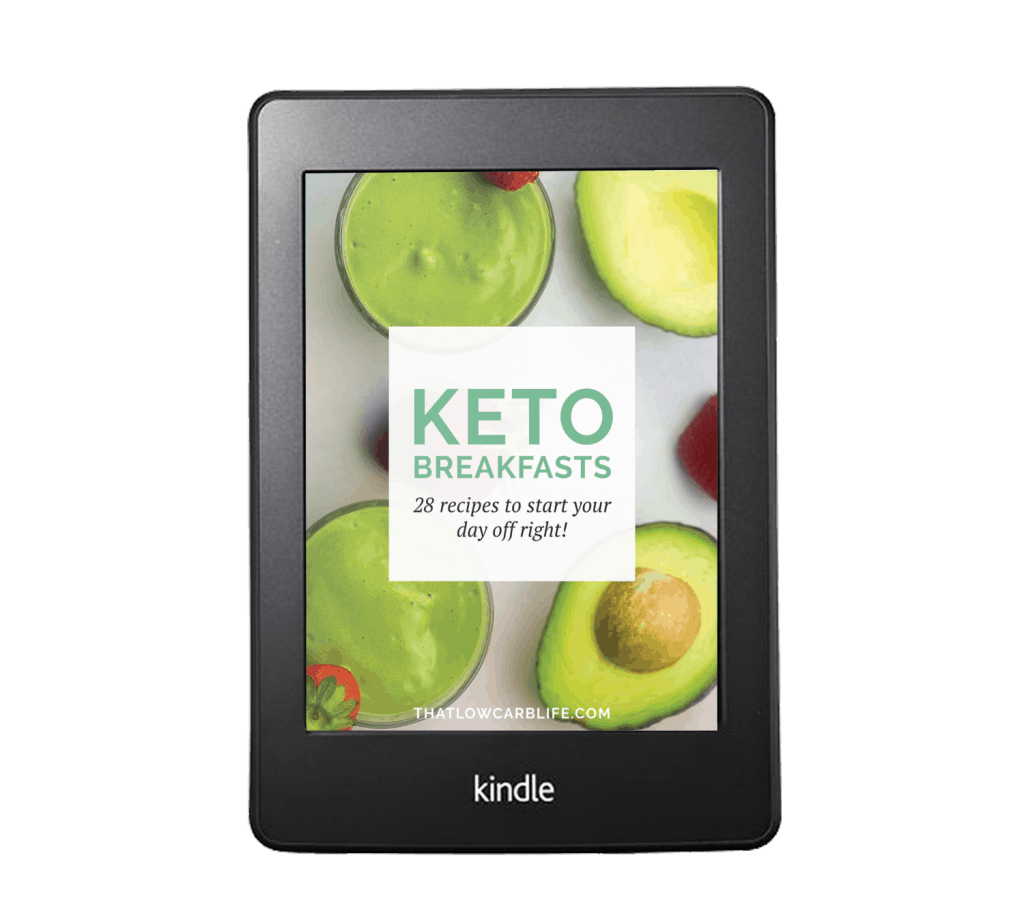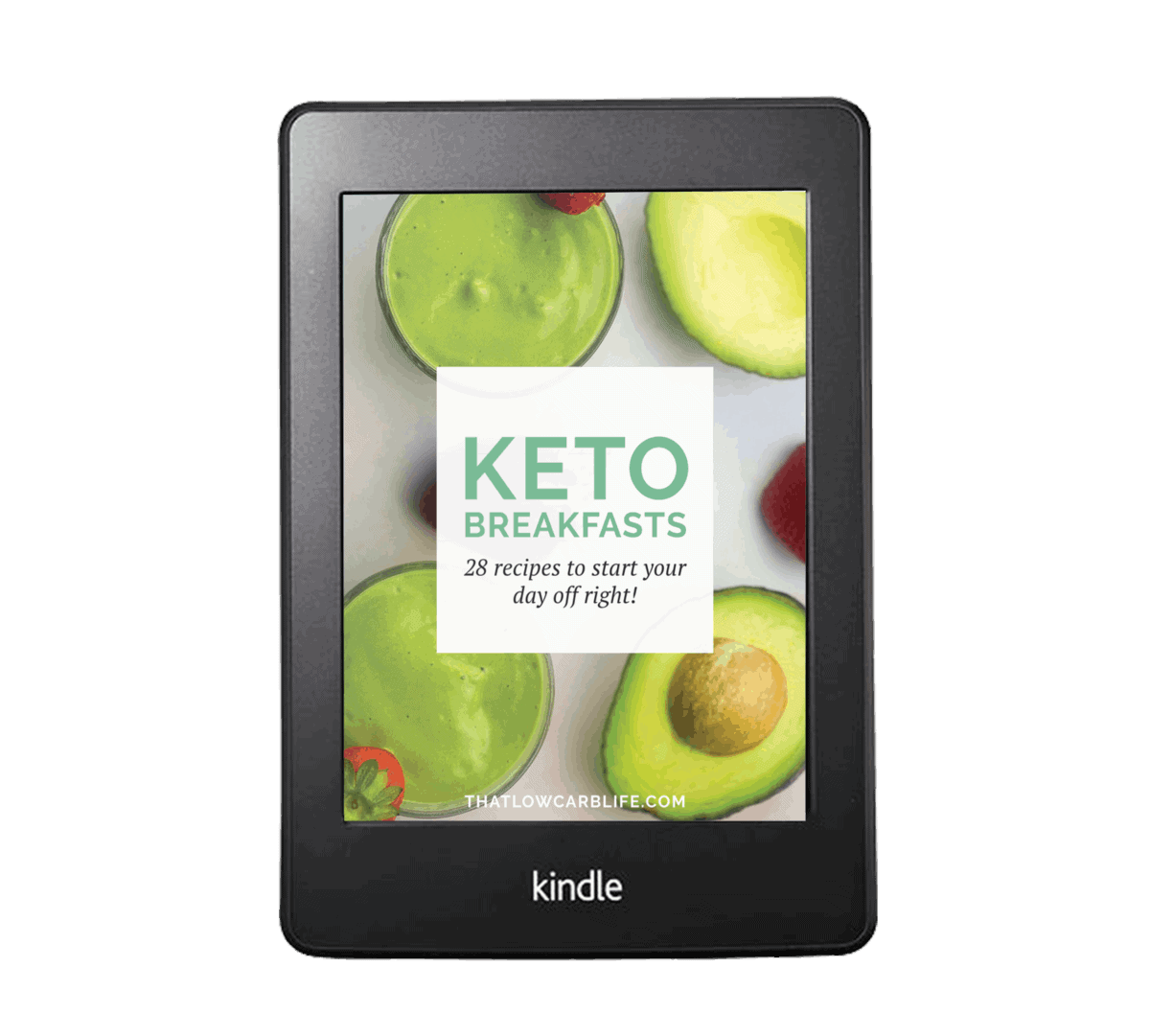 Want loads of breakfast recipes all in one easy-to-access spot? Check out my newest eBook – Keto Breakfasts! 28 recipes ranging from pancakes to wraps to sides and more!
Not interested in an ebook? I have a few breakfast favorites here on the site…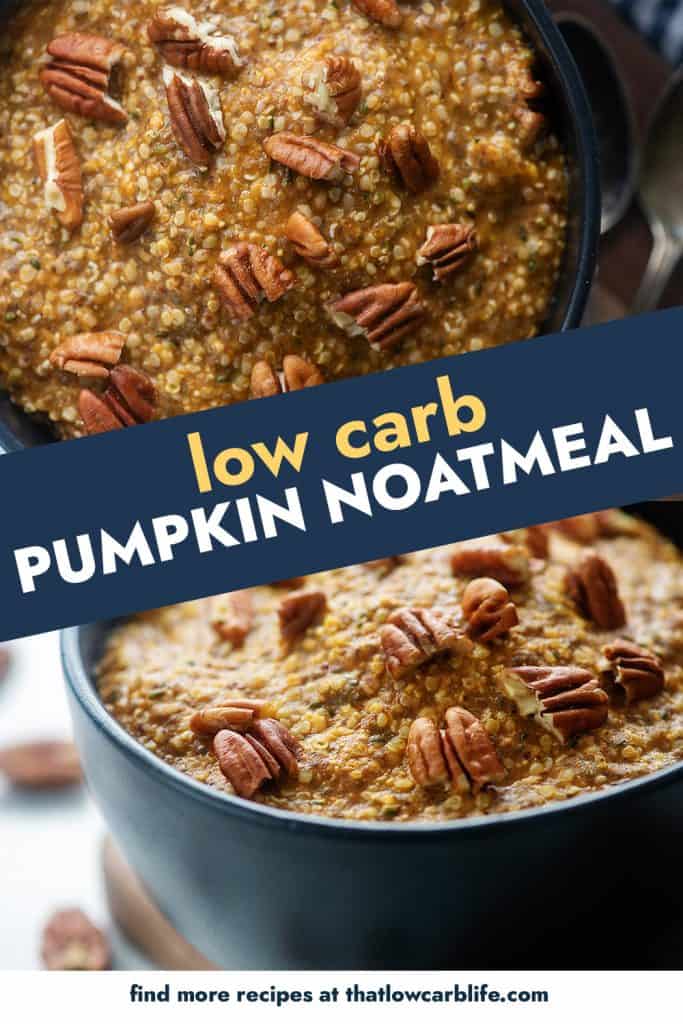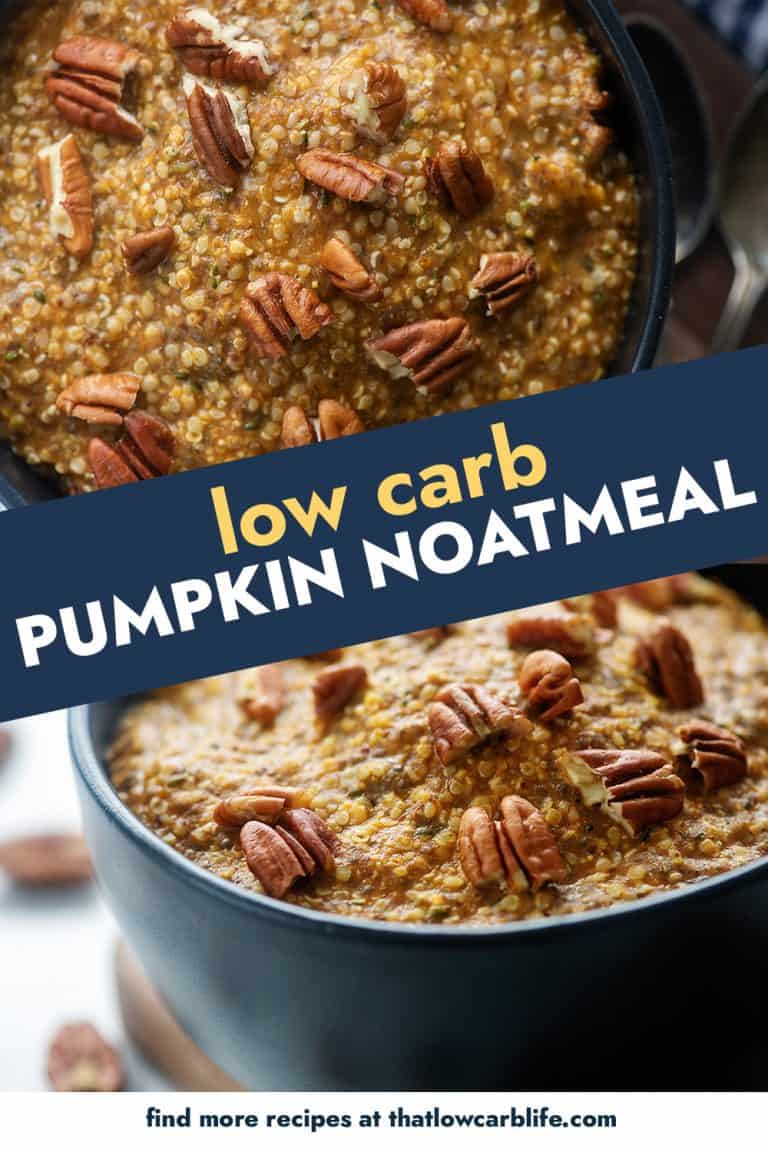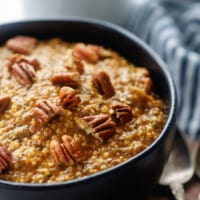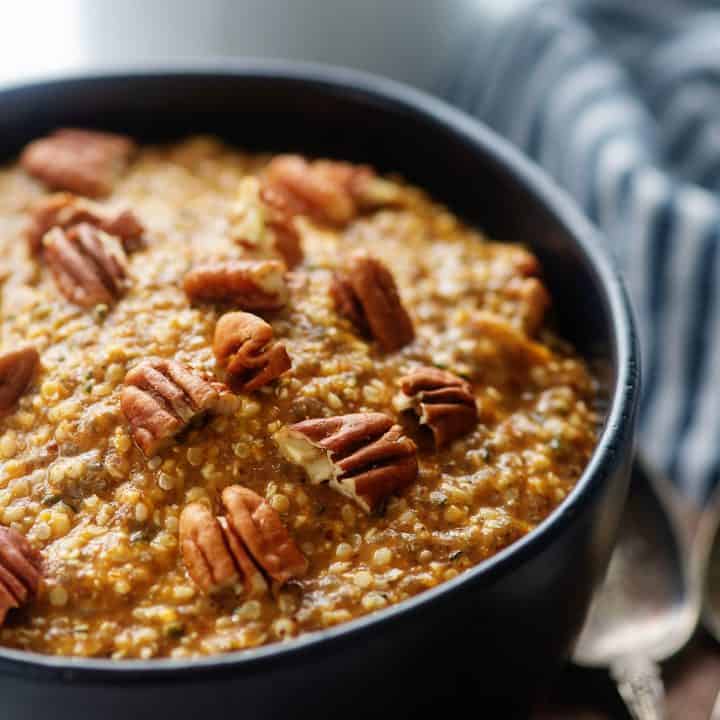 Pumpkin Noatmeal
Warm, creamy, and packed with pumpkin! This pumpkin noatmeal is the perfect way to start a chilly morning. We like to drizzle a little heavy cream over the top just before serving
Ingredients
1 cup water
¼ cup pumpkin puree
1 teaspoon pumpkin pie spice
Pinch of salt
1 teaspoon vanilla
2 tablespoons chopped pecans
Heavy cream, for drizzling, if desired
Instructions
Add the water, hemp hearts, pumpkin, flax, chia seeds, brown sugar substitute, pumpkin spice, and salt to a small saucepan over medium heat.
Bring to a low boil, stirring constantly, until thickened, about 3 minutes.
Remove from the heat and stir in the vanilla.
Divide between two bowls and sprinkle with the pecans. Drizzle with a bit of cream, if desired.
Serve hot.
Nutrition Information:
Yield: 2
Amount Per Serving:
Calories: 348
Total Fat: 26g
Saturated Fat: 0g
Trans Fat: 0g
Unsaturated Fat: 0g
Cholesterol: 17mg
Sodium: 79mg
Carbohydrates: 22g
Net Carbohydrates: 3g
Fiber: 7g
Sugar: 0g
Sugar Alcohols: 12g
Protein: 17g
All information and tools presented and written within this site are intended for informational purposes only. This information is provided as a courtesy and there is no guarantee that the information is accurate.