ON SALE: Two new eBooks! Visit the shop!
These KETO DIPS are the perfect answer to a snack attack or get together with friends. From dill veggie dip to buffalo chicken dip, there is something for everyone, whether they're keto, low carb, or they just love a good dip!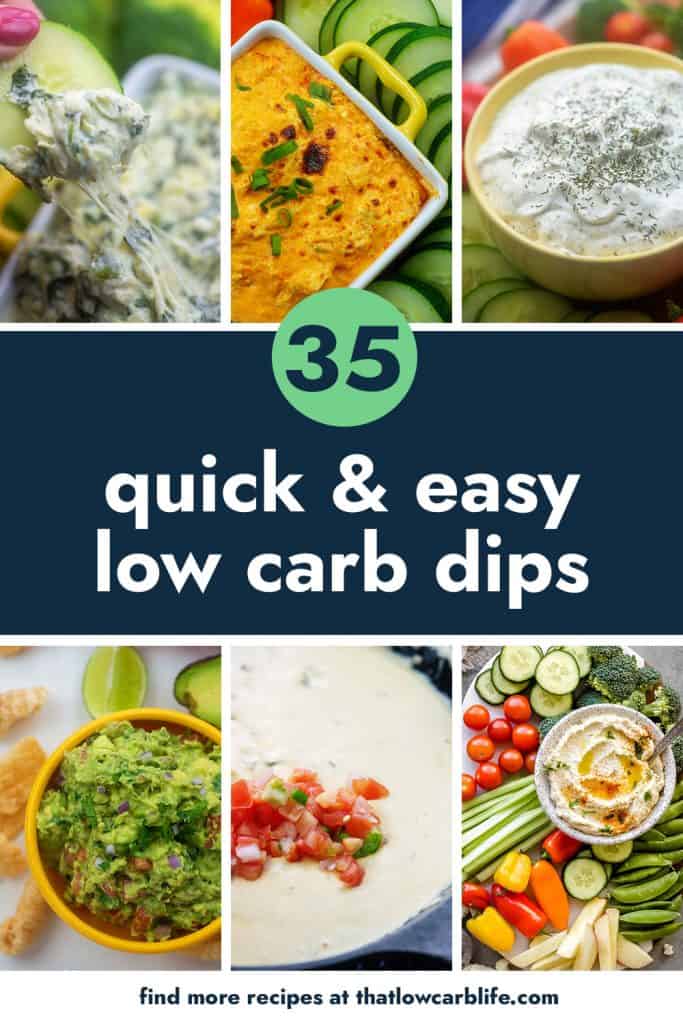 I'm a total sucker for dips – there's no better snack, if you ask me!
Today, I'm sharing loads of keto dip recipes with you, plus all kinds of dipper ideas for you. Because, yes, there is more to dip beyond a potato chip!
Keto Dippers:
It's easy to get hung up on what to dip in your tasty low carb dip. The classics are crackers and chips but those tend to be high in carbs. If you think outside the box a bit, you'll find loads of other ideas!
Celery Sticks
Sliced Cucumber
Broccoli
Cauliflower
Mini Sweet Peppers
Cherry Tomatoes
Pork Rinds
Make your own dippers:
Baked Tortilla Chips (use low carb tortillas, cut into triangles, and bake!)
Lavash Bread Crackers (cut into squares, spritz with oil, bake at 425 for 2-3 minutes)
Pepperoni Chips (place on wire rack over a cookie sheet, bake at 400 for 5 minutes or until crisp)
35+ Keto Dips
These keto dips range from chunky guacamole to spicy buffalo chicken dip. There's something for everyone!