It's not Christmas without the fudge! This KETO FUDGE has a chocolate base with a swirl of creamy peanut butter throughout. Rich, sweet, and loaded with chocolate. This is a decadent keto dessert that's perfect for the holidays.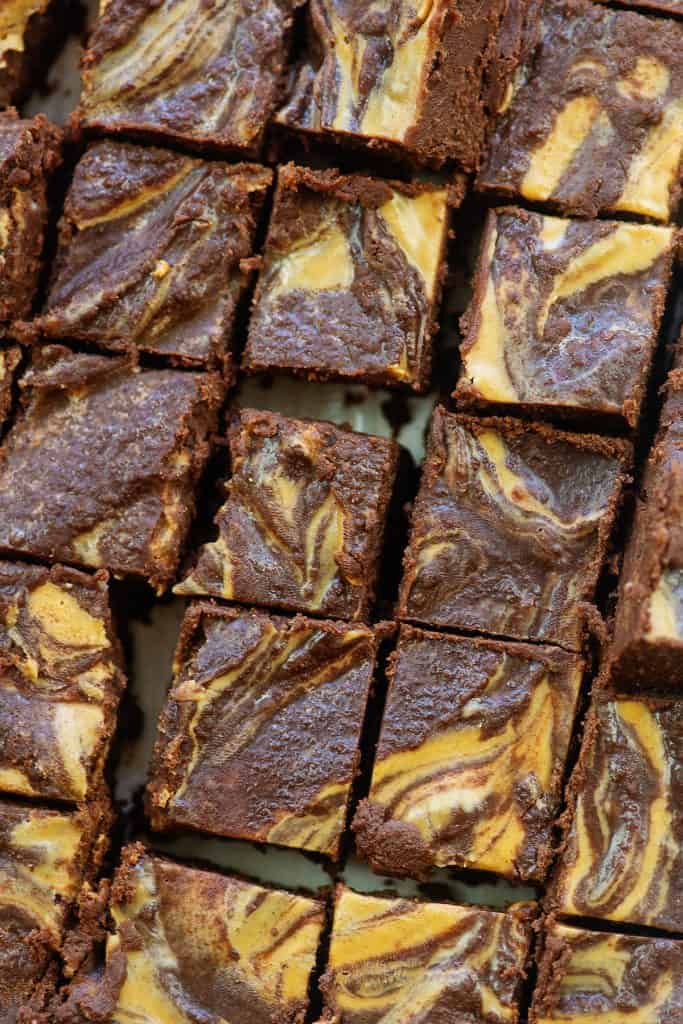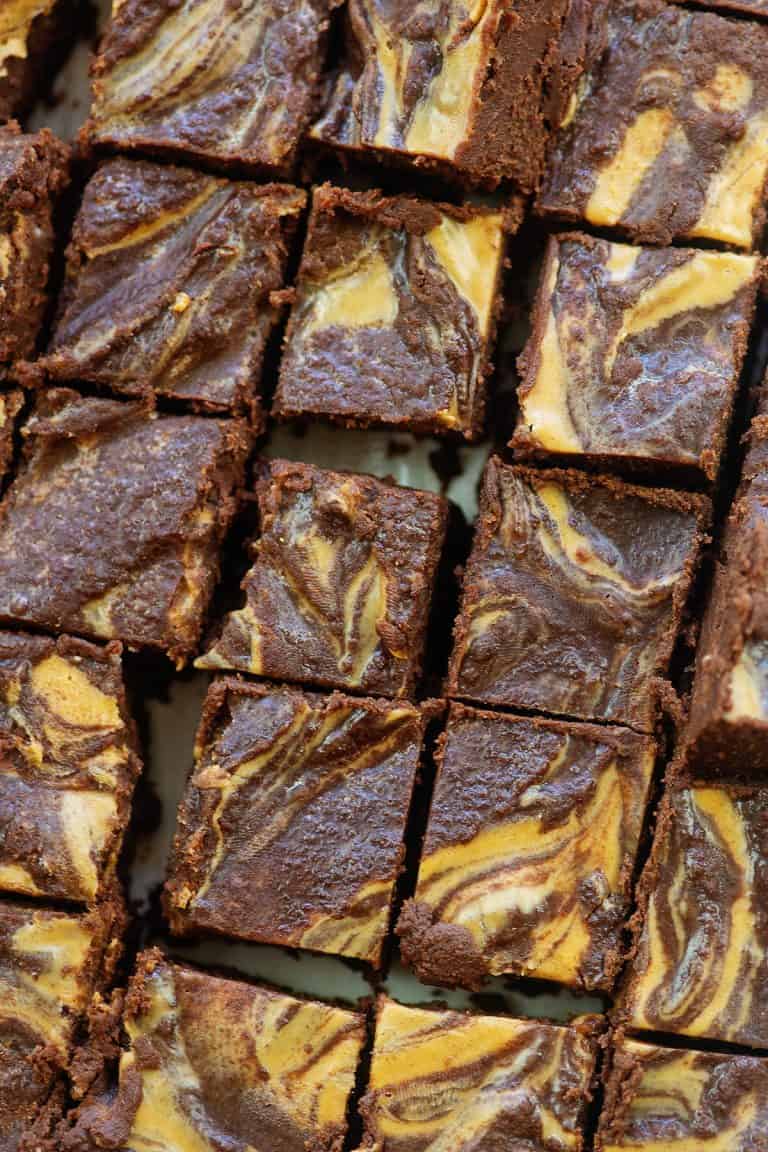 I've been a total sucker for fudge my whole life. So rich, sweet, and satisfying!
We don't make fudge often, but during the holidays? It's game on!
Fudge is basically a Christmas requirement in my family.
My grandma used to make a batch of chocolate fudge and a batch of peanut butter fudge every year and it was heaven.
I like to marry them together myself, so here's my keto version of chocolate peanut butter fudge.
You won't believe how easy this is – no candy thermometers or boiling sugar or anything like that!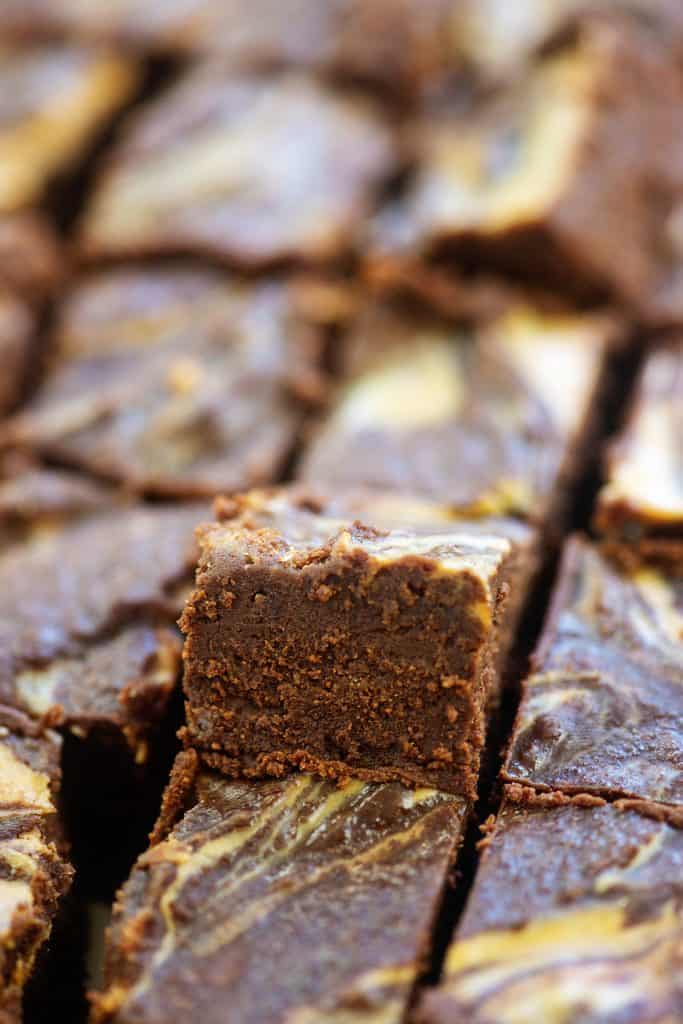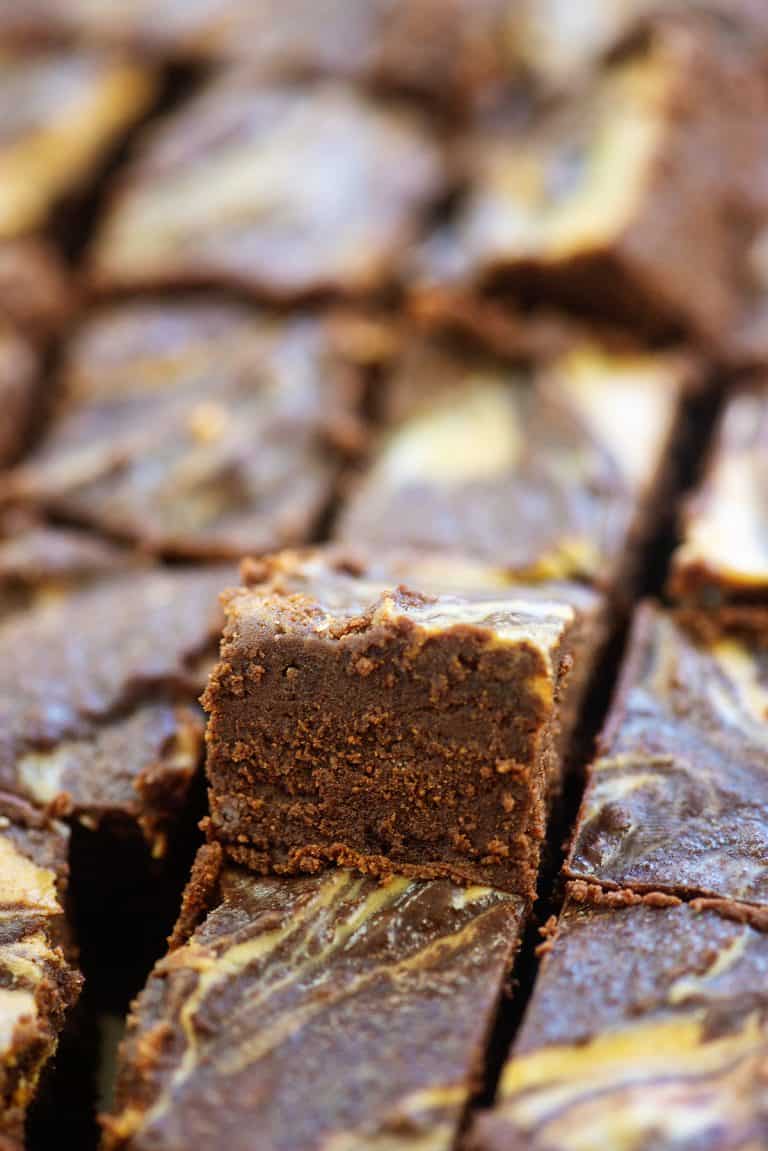 Ingredients:
Unsweetened bakers chocolate
Butter
Heavy Cream
Salt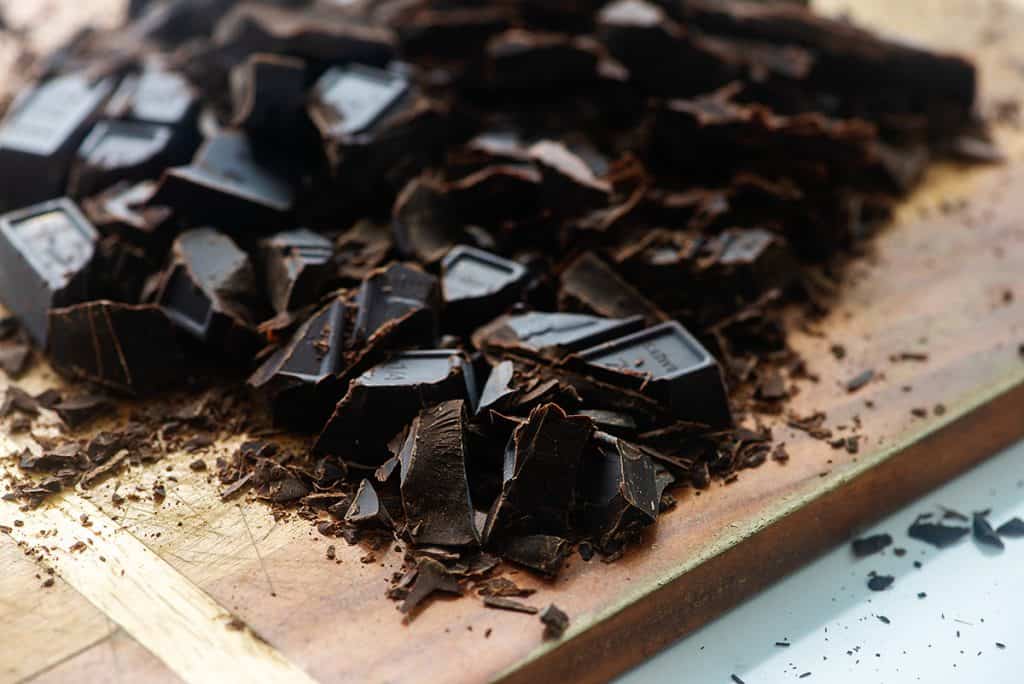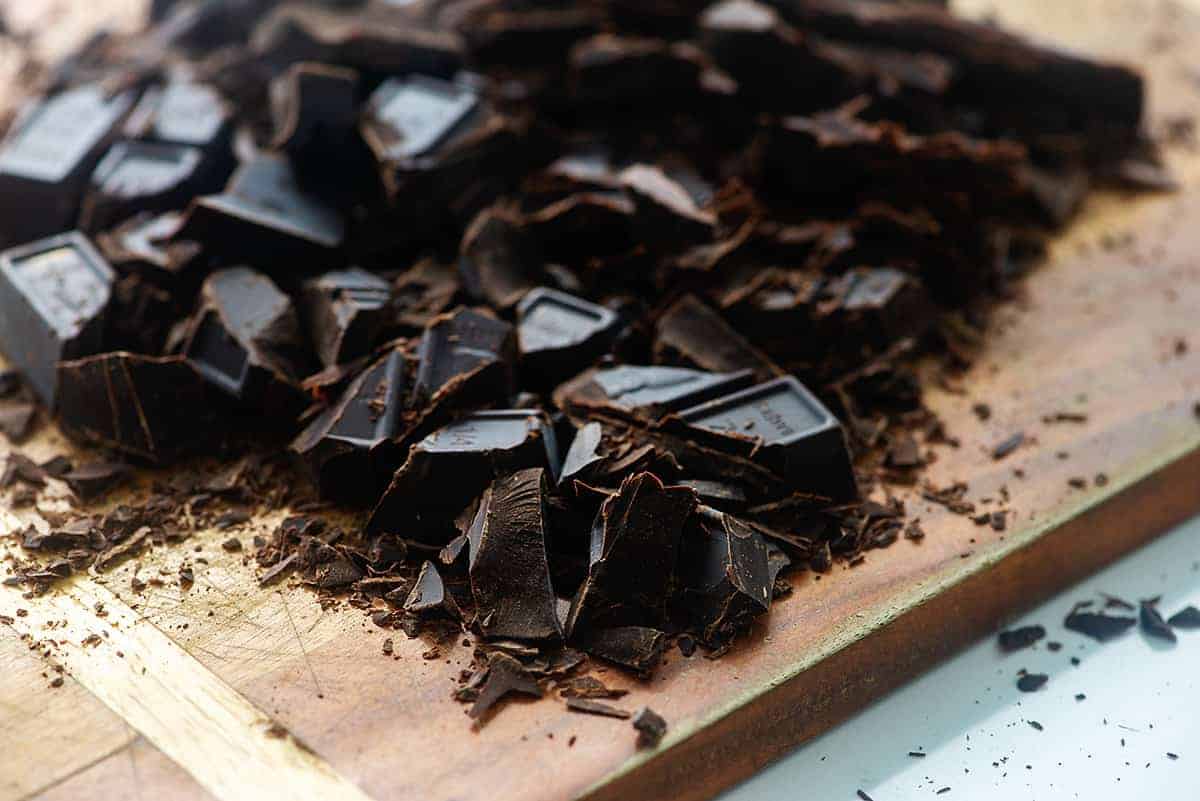 Chocolate: We're just using the unsweetened bars of bakers chocolate that you can find in any grocery store. They're budget friendly and easy to find. You'll want to chop them up before using.
Peanut Butter: We're using a peanut butter with just 2 net carbs per serving and that's what our nutrition info is calculated on. Please adjust accordingly if you use a higher carb peanut butter. We used this peanut butter from Thrive Market – we love Thrive Market because the prices are cheap and you can shop by dietary needs. Their keto section is impressive!
Powdered Sweetener: We use and love Laknato Monkfruit Sweetener in our house. It comes in a classic, golden, or powdered version and we find that it is closest tasting to sugar. It has zero effect on blood glucose and can be counted as zero net carbs. Use code THATLOWCARBLIFE for 20% off your order at Lakanto.com. We use this sweetener in our keto peanut butter balls, too!
How To:
Add the chopped chocolate, butter, cream, and peanut butter to a mixing bowl and microwave until the chocolate has melted.
You'll want to stir every 30 seconds or so to prevent the chocolate from burning.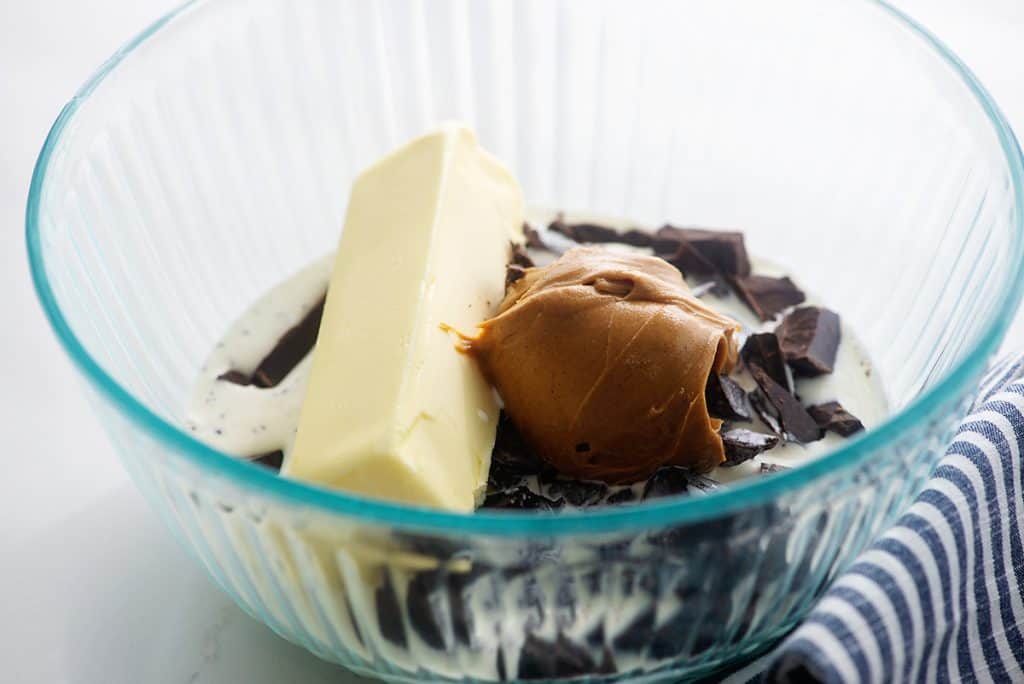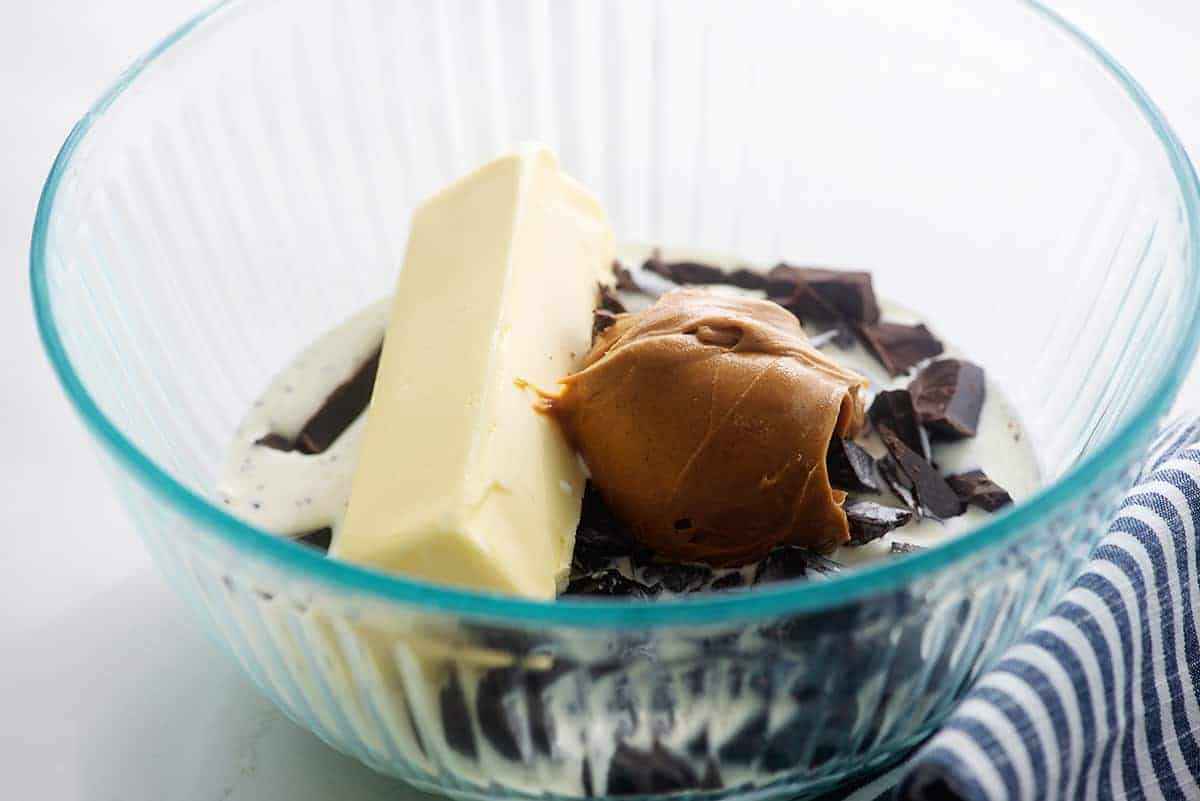 Once your chocolate is melted, stir in the powdered sweetener, vanilla, and a pinch of salt.
Your mixture will be thick, but you should be able to stir it together fairly easily.
It'll also look a bit granulated or chunky, but don't worry – it turns out nice and creamy!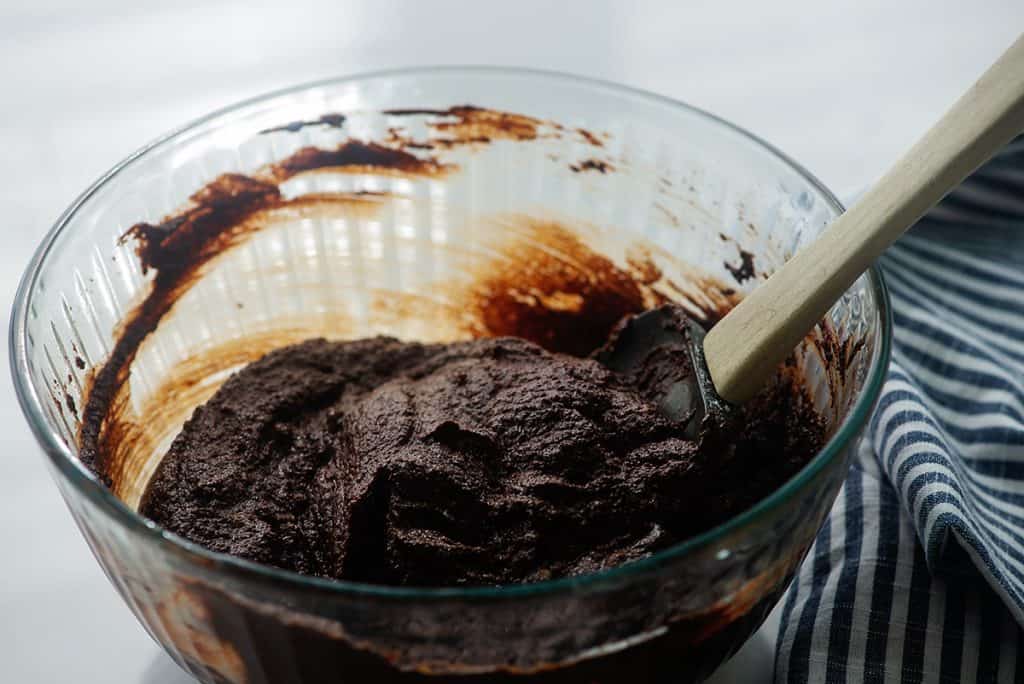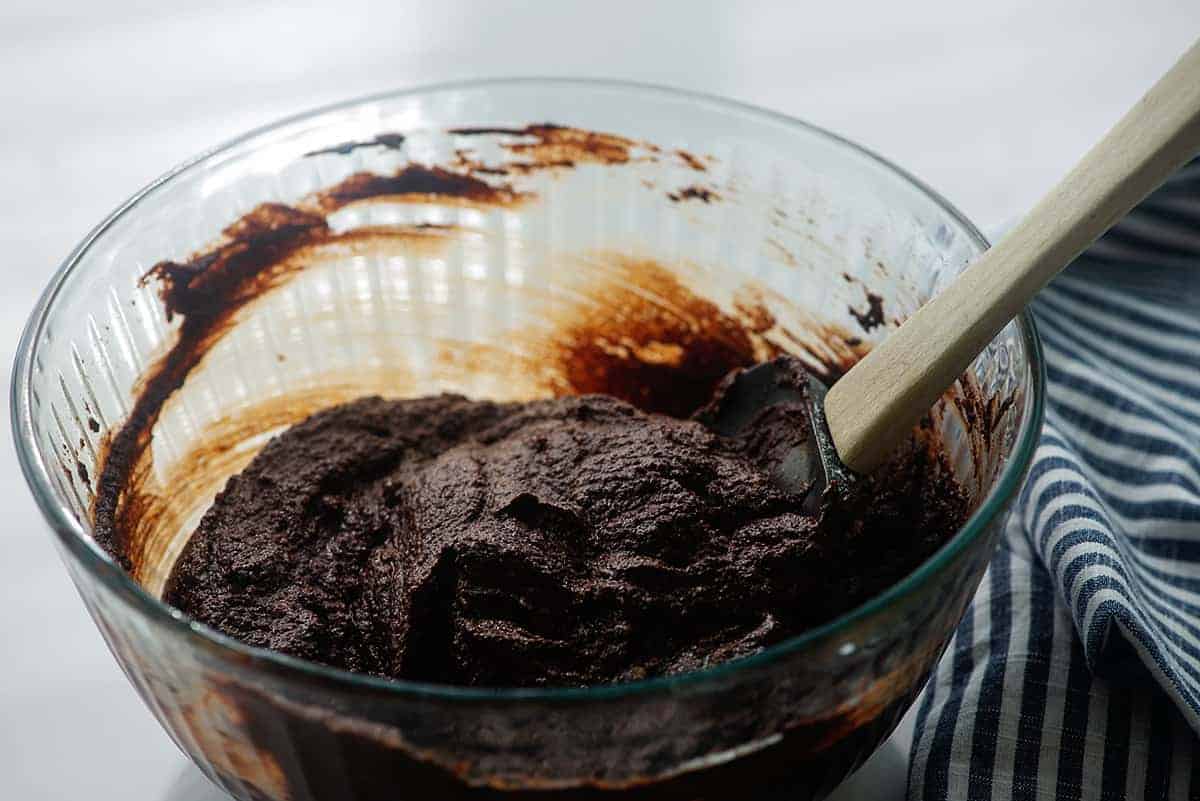 Spread into a foil lined 8×8 baking dish and then drizzle the top with a bit of melted peanut butter.
Use a butter knife to swirl the peanut butter in.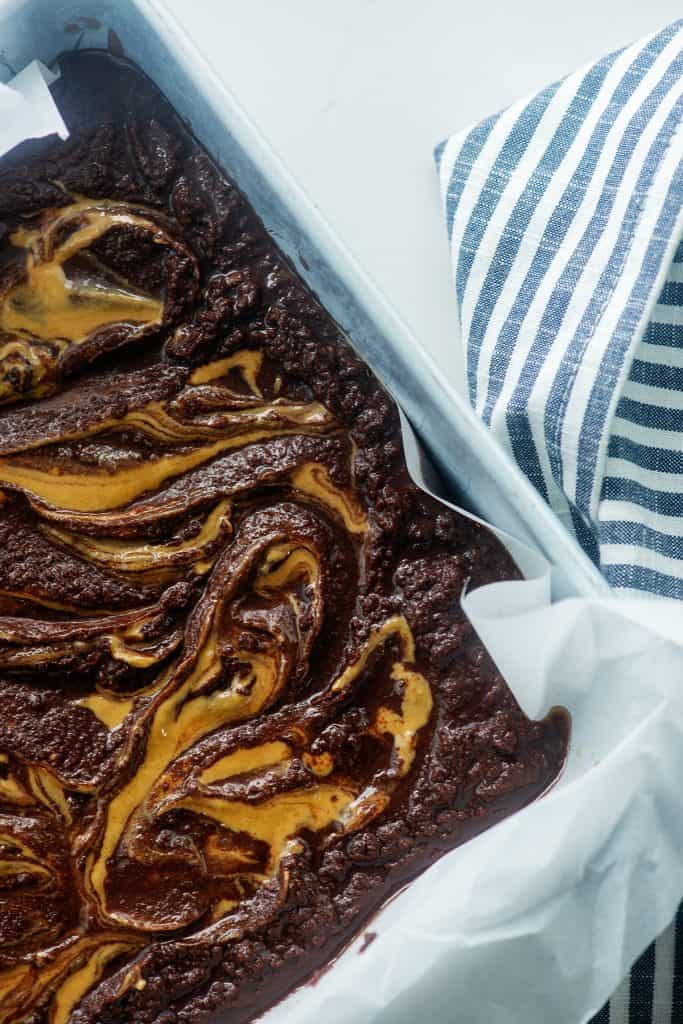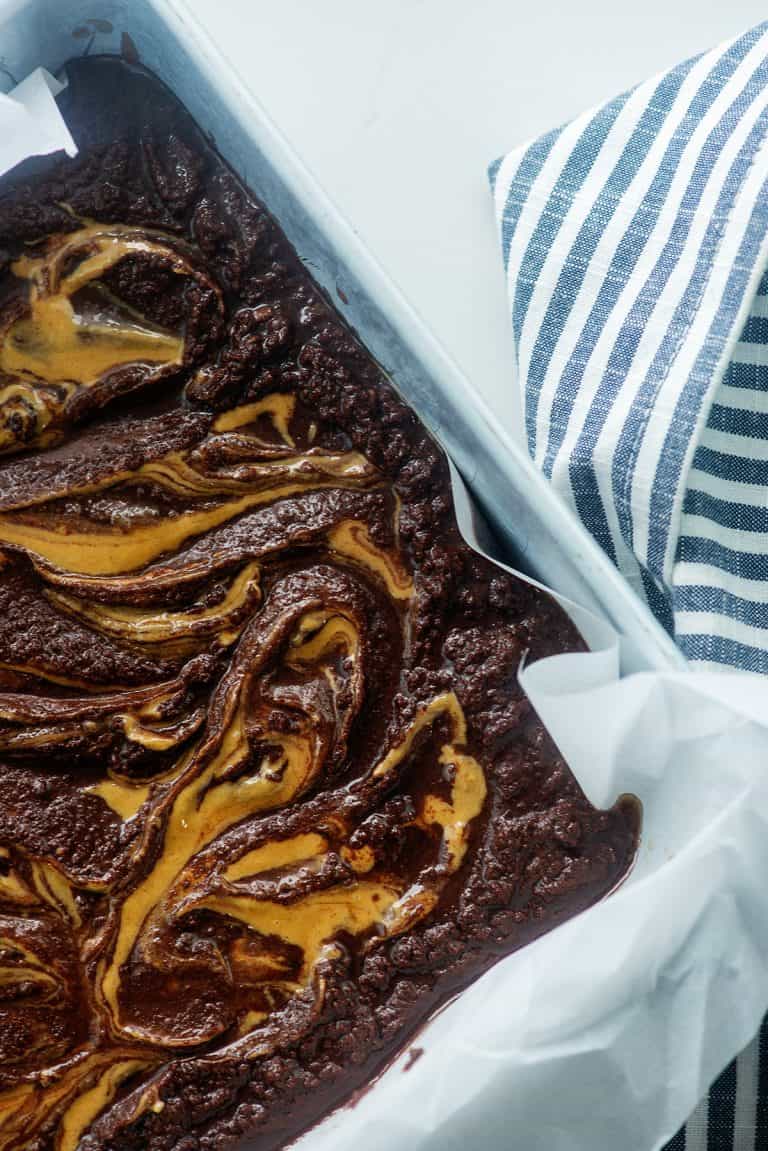 Freeze for an hour or refrigerate for 4 hours before cutting and enjoying!
This fudge is very rich with deep, dark chocolate flavors that are complimented perfectly with the salty peanut butter.
It's very creamy and will start to melt in your hands a bit after too long.
We recommend storing this in the refrigerator for best results.
It should last for a week in the fridge – if you don't devour it all first!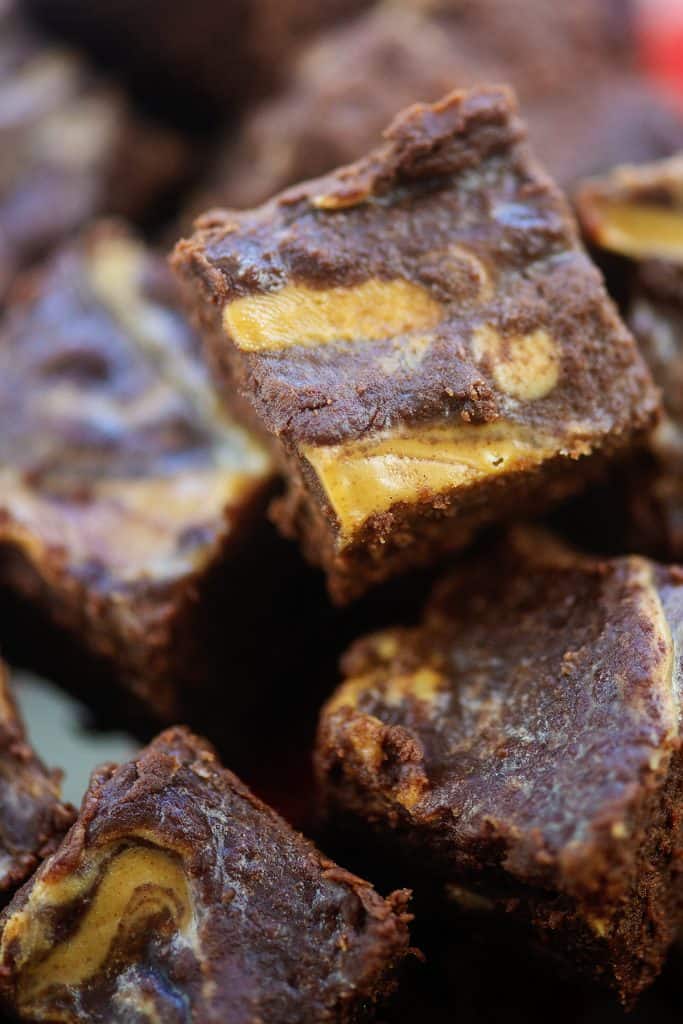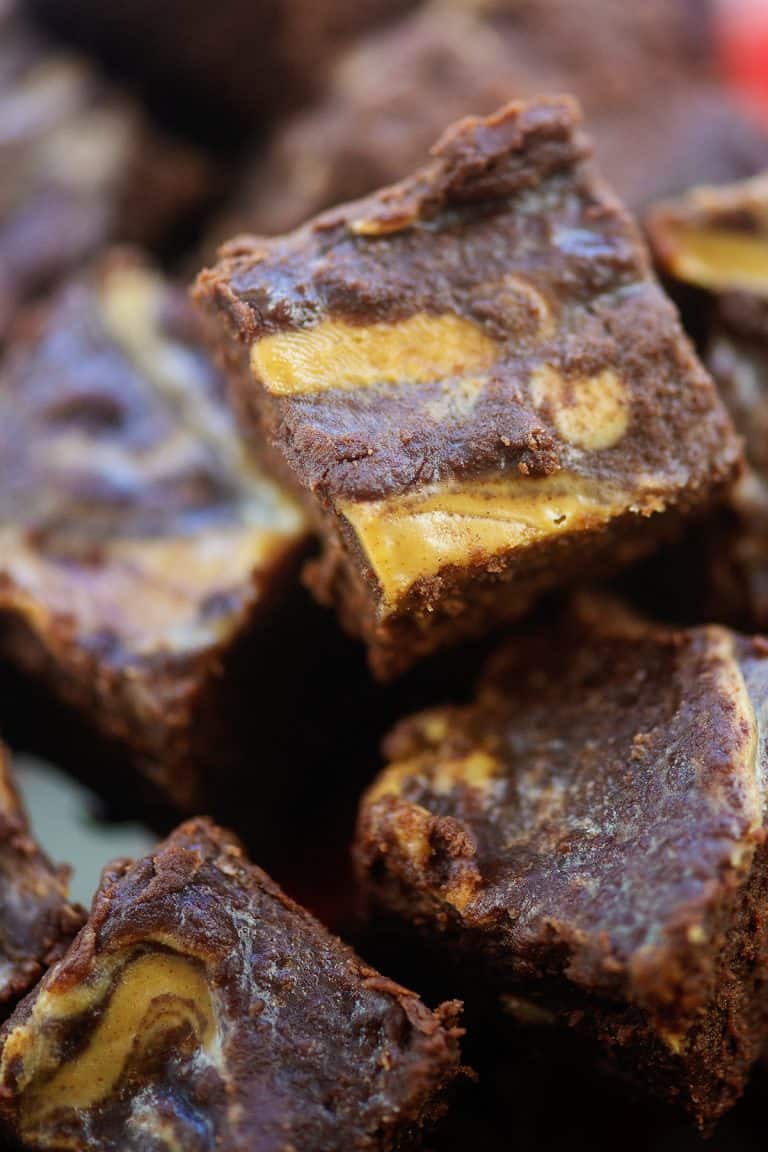 What can I use besides peanut butter?
We've only tested this recipe with peanut butter, but I believe a no-stir almond butter would work just as well!
Do be sure to use the no-stir kind so that the almond butter doesn't separate and create a funky texture in your fudge.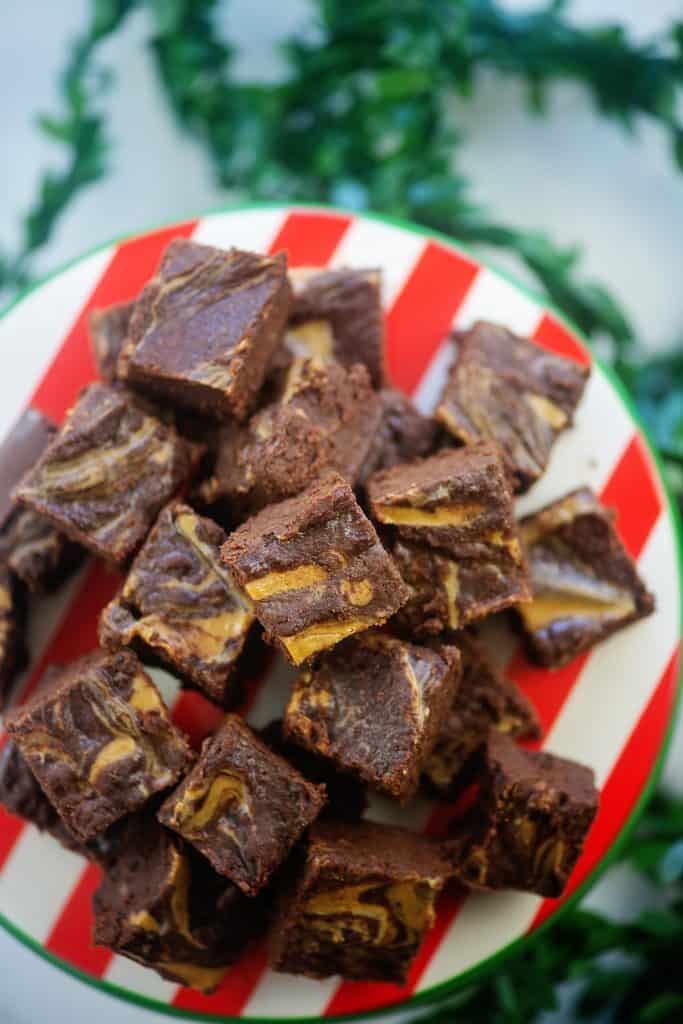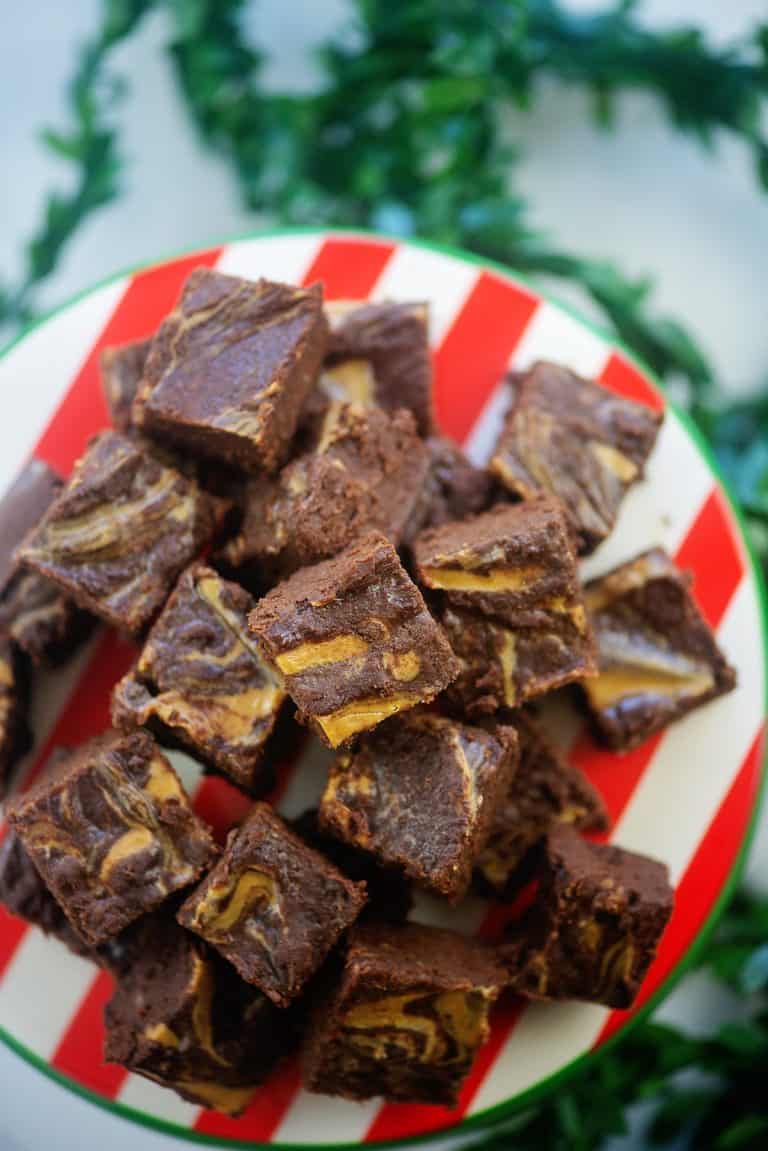 More keto desserts: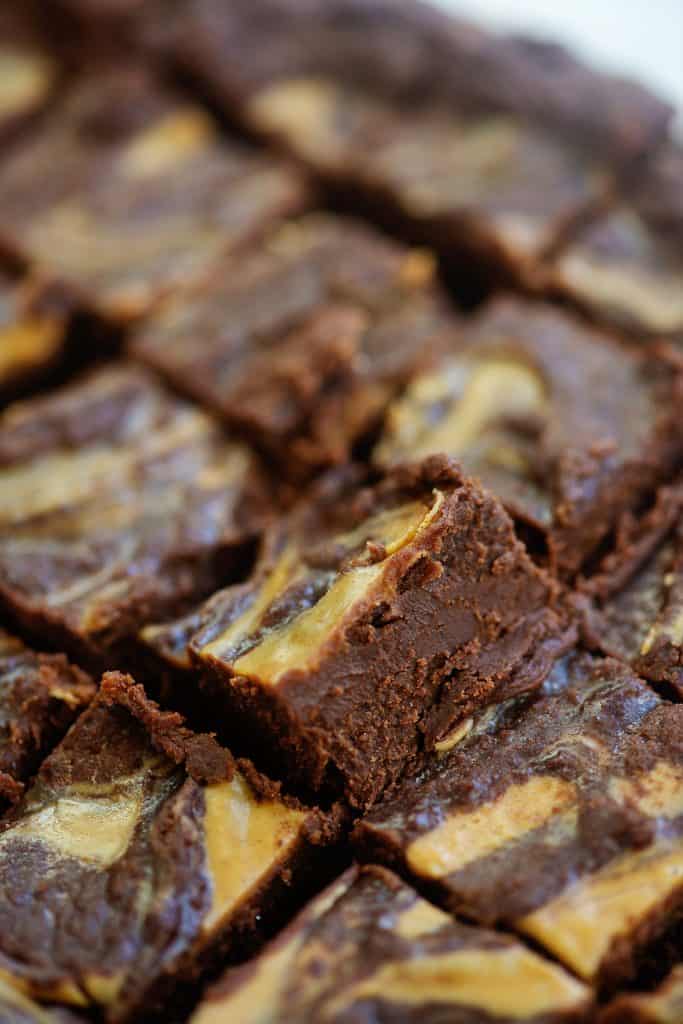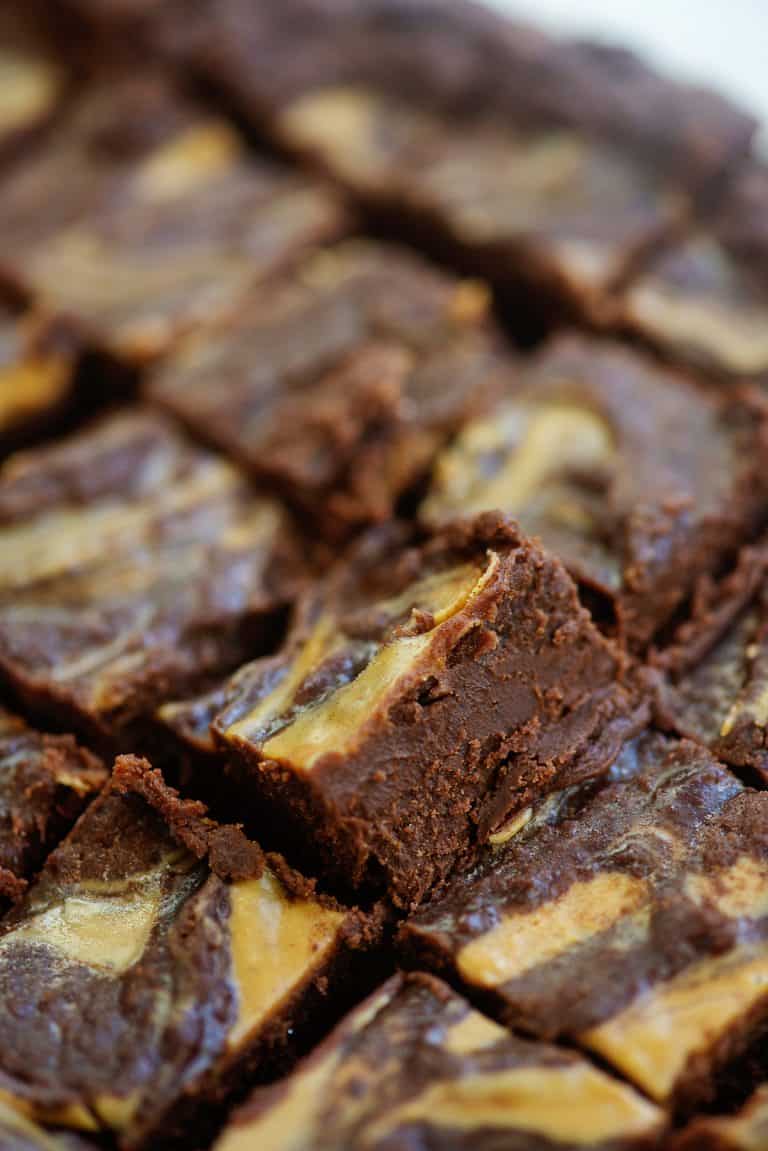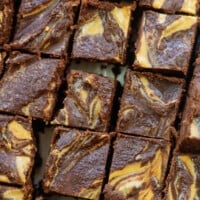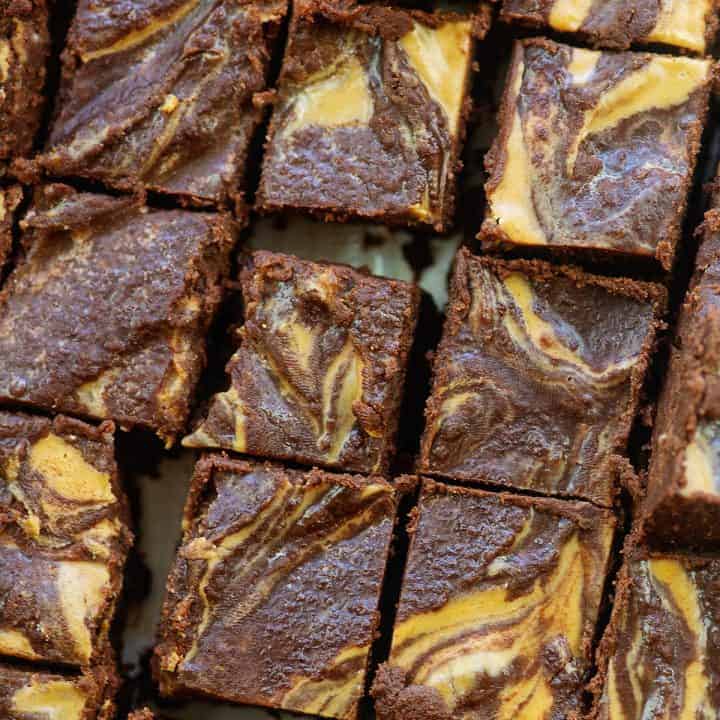 Keto Chocolate Peanut Butter Fudge
Rich, creamy, and swirled with peanut butter! This keto chocolate fudge is perfect for the holidays, but easy enough to make for any occasion.
Total Time 1 hour 15 minutes
Ingredients
8 ounces unsweetened bakers chocolate
¾ cup heavy whipping cream
½ cup butter
Pinch of salt
Instructions
Line an 8x8 baking dish with foil and spray with nonstick spray.
Chop the chocolate into small pieces and add to a mixing bowl along with the cream, butter, and ¼ cup peanut butter.
Place in the microwave and cook on low in 30 second intervals, stirring each time, until melted.
Add the vanilla, salt, and sweetener to the bowl and stir until smooth and creamy.
Spread mixture into the prepared dish.
Melt the remaining ¼ cup of peanut butter and drizzle over the top of the fudge. Use a butter knife to swirl the peanut butter into the top of the fudge.
Place in the freezer for 1 hour or refrigerator for 4 hours to firm up.
Cut fudge into 7 rows each direction, creating 49 squares of fudge.
Store in the refrigerator for up to one week.
Notes
The nutrition information is based on peanut butter with 2 net carbs per 2 tablespoons. If you're using a higher carb peanut butter, adjust the carb count accordingly.
Recommended Products
As an Amazon Associate and member of other affiliate programs, I earn from qualifying purchases.
Nutrition Information:
Yield: 49
Serving Size: 1
Amount Per Serving:
Calories: 72
Total Fat: 6g
Saturated Fat: 3g
Trans Fat: 0g
Unsaturated Fat: 2g
Cholesterol: 10mg
Sodium: 35mg
Carbohydrates: 2g
Net Carbohydrates: 1g
Fiber: 1g
Sugar: 0g
Protein: 1g
All information and tools presented and written within this site are intended for informational purposes only. This information is provided as a courtesy and there is no guarantee that the information is accurate.