These BROCCOLI FRITTERS are an easy way to get extra veggies in your kids! They're low carb and keto friendly and my kids love dunking them in ranch dressing. Serve them up with just about any protein for an easy dinner the whole family will enjoy.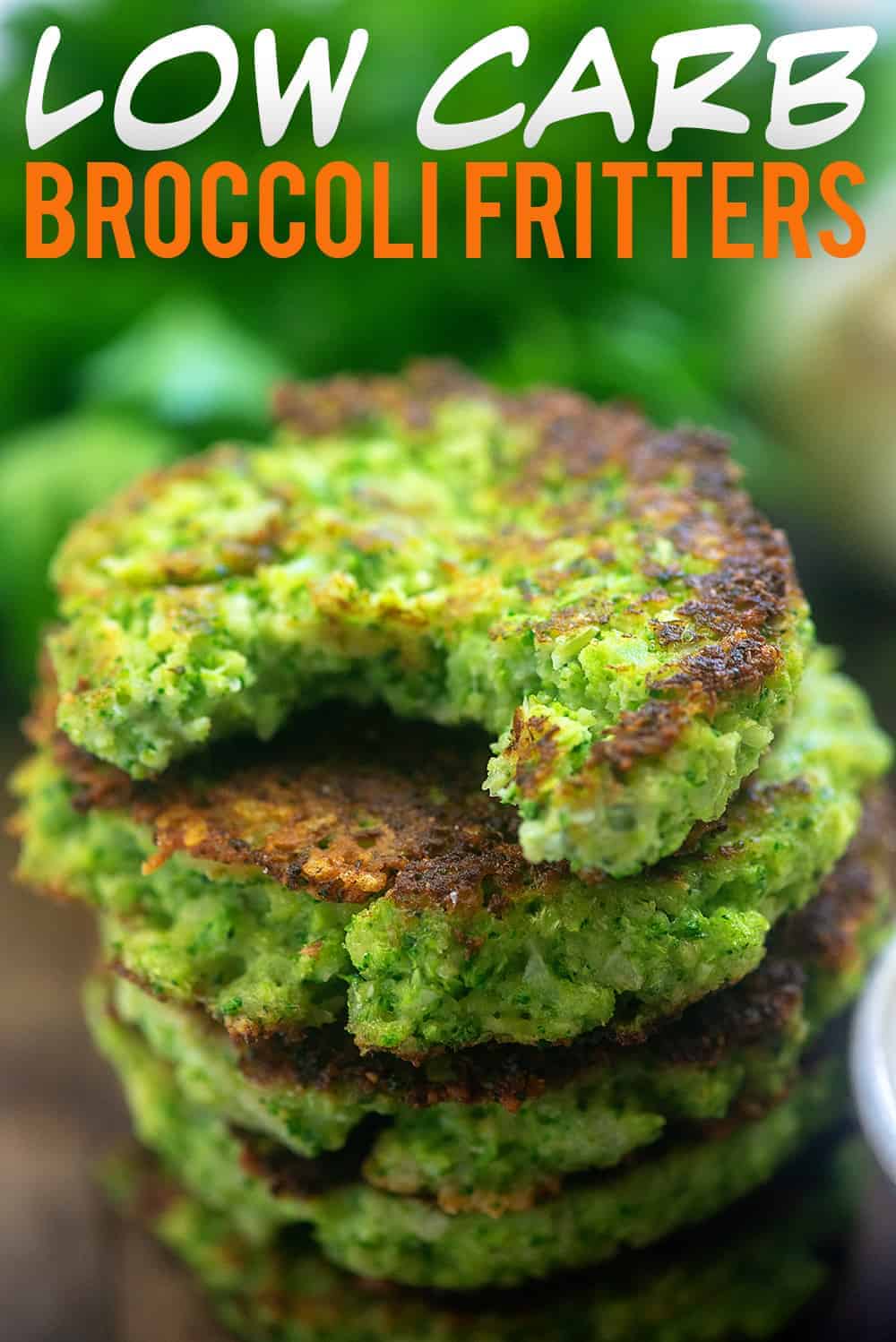 We're all pretty aware of my deep and abiding love for broccoli at this point, right?
I mean, I'm a little worried you guys might get burnt out on my broccoli recipes, so I try to space them out a bit. It's just…broccoli is so good. I could (and do) eat it every day.

These broccoli fritters are a fun little twist from my usual steamed broccoli, broccoli casserole, and broccoli salad.
I serve these up with homemade ranch dressing and my kiddos devour them.
Ketchup is a good choice too. Just be sure to buy sugar free to keep it low carb. I like this brand of sugar free ketchup (affiliate link).
How to make broccoli fritters:
You're going to need a blender or food processor to make this recipe.
I use this Breville food processor (affiliate link) and it's my FAVORITE kitchen appliance. I've gone through all the big brands of food processors, but this one is the best, in my opinion. It makes short work of grating cheese, making cauliflower rice, slicing veggies, and of course chopping up everything for these broccoli fritters.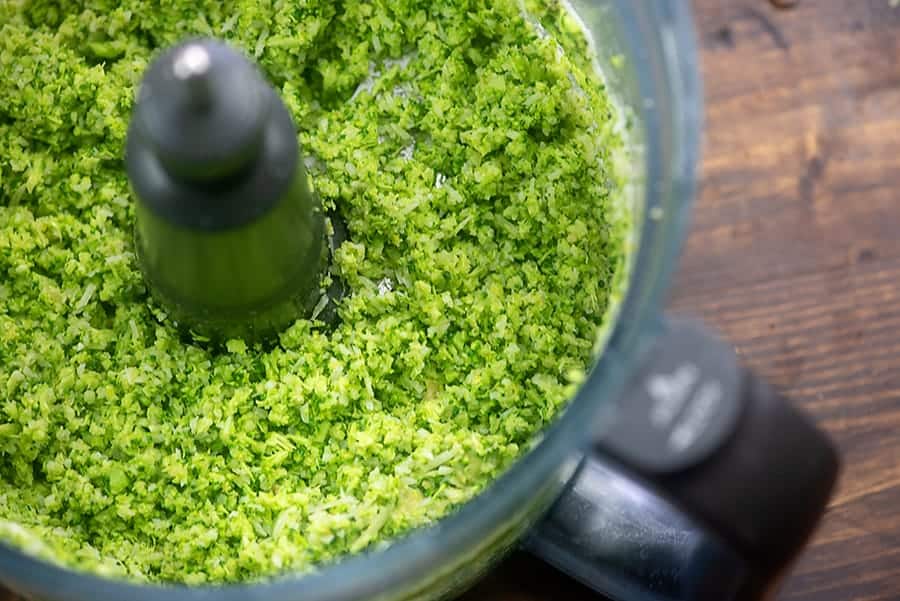 Toss your broccoli, almond flour, Parmesan, onion, garlic, and salt into the bowl of the food processor fitted with the blade attachment and give it a whirl.
The mixture will break down in about 15 seconds and be ready for scooping!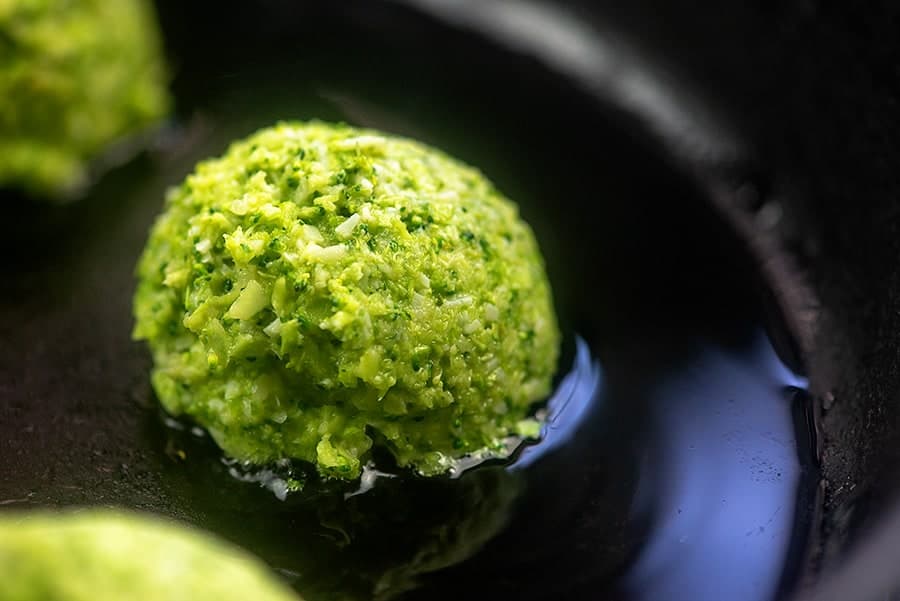 I like to use a large cookie scoop (affiliate link) to get evenly portioned balls of the mixture, but you can use a spoon if you prefer. The cookie scoop just makes it a bit easier.
Drop the fritter right onto a pan that's got a thin layer of hot oil covering the bottom. Resist the urge to flatten the ball or your fritters will likely fall apart.
When the bottoms have browned, flip the fritter over and flatten it to form more of a pancake shape.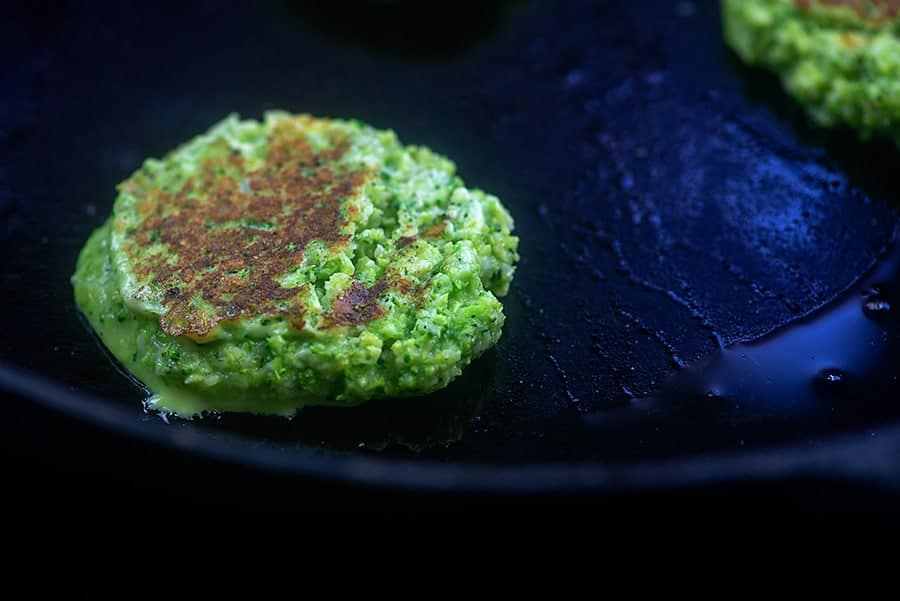 These cook in just about 2 minutes per side so they go quick!
We serve these broccoli fritters hot from the pan, but they're also good after they've cooled!
To rewarm, we like to heat them in a skillet, but you can also pop them in the microwave if necessary.
I'll be honest – my kids were both very leery the first time I served these up. They're very GREEN, which tends to make all kids a little nervous. 😉
But, once they took that first bite, they fell in love and now they request these!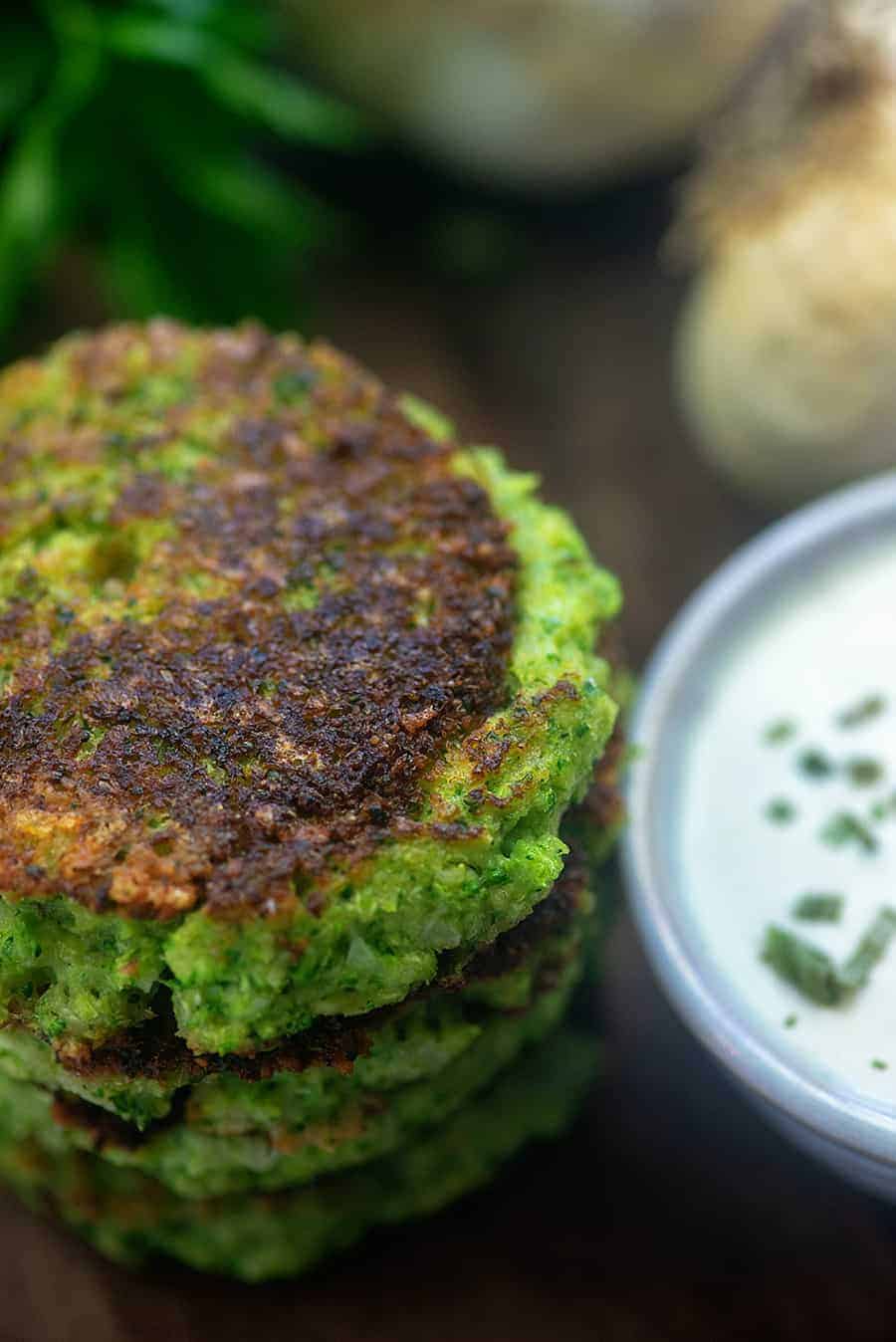 If you like this recipe, you'll love my ebooks!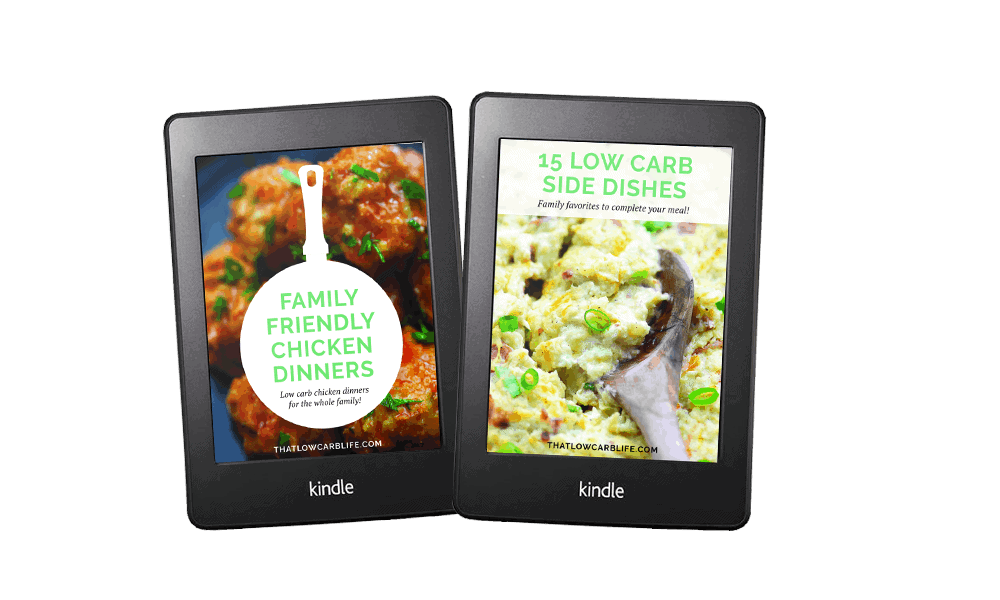 More low carb & kid-friendly side dishes:
Cauliflower Mac and Cheese: If your kids don't see you using cauliflower, they may not even realize it's not pasta!
Cheesy Baked Asparagus: Such an easy side dish!
Cauliflower Casserole: There is cheese and bacon involved! 😍
Loaded Broccoli: Think baked potato – but with broccoli!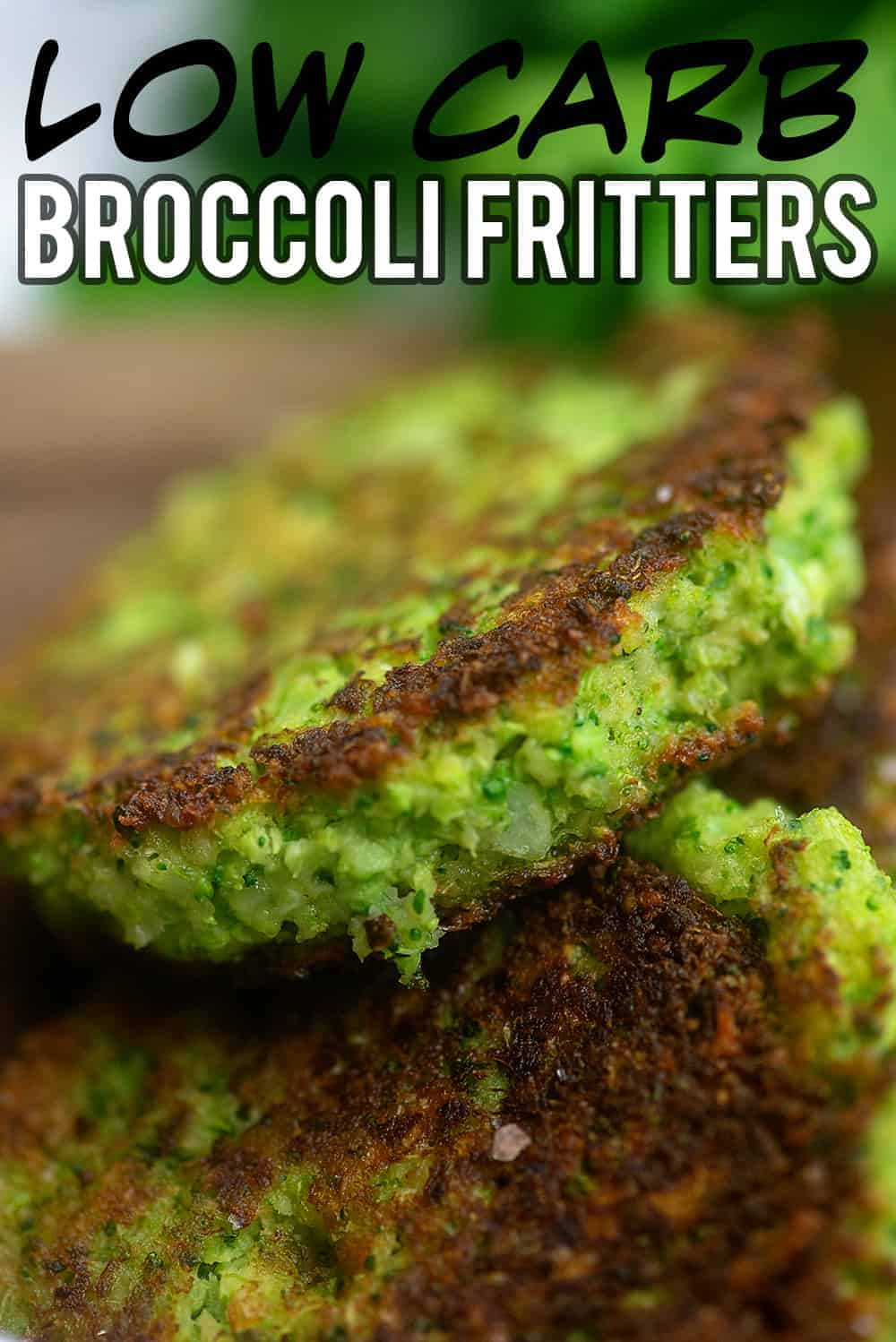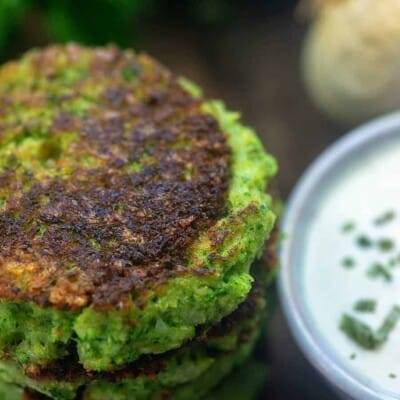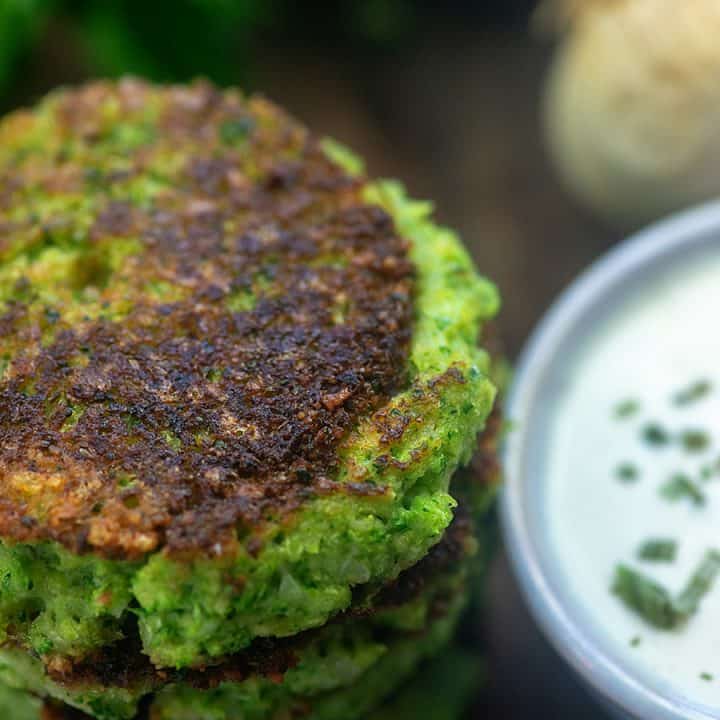 Broccoli Fritters
These broccoli fritters come together in minutes and are a nice change of pace from the usual steamed broccoli. Serve with ranch dressing or sugar free ketchup for dipping.
Prep10 minutes
Cook10 minutes
Total20 minutes
Ingredients
8 ounces broccoli florets
½ cup shredded Parmesan
⅓ cup almond flour
2 large eggs
¼ cup diced onion
2 cloves garlic minced
½ teaspoon salt
Avocado oil for frying
Instructions
Add all of the ingredients except for the avocado oil to a food processor and process until you have a mostly coarse crumb-like mixture.

Heat a large heavy bottomed skillet, such as cast iron, over medium heat. Add enough avocado oil to lightly cover the bottom of the pan and heat until shimmering.

Use a large cookie scoop to scoop out a ball of the fritter mixture and be sure it's compacted together tightly. Drop it gently into the pan.

Cook for 1-2 minutes to allow the bottom to brown and then carefully flip the fritters and press them flat with a spatula.

Continue cooking to brown the other side, 1-2 minutes, before removing to a paper towel lined plate.

Serve hot or at room temperature.
Tips & Notes:
Using a cookie scoop works best as it allows you to pack together the broccoli mixture. If using a spoon, use your hands to compact the mixture into a ball as best you can. Serve with ranch dressing or ketchup, if desired.
Nutrition Information:
Serving: 2fritters| Calories: 95kcal (5%)| Carbohydrates: 4g (1%)| Protein: 5g (10%)| Fat: 7g (11%)| Saturated Fat: 2g (13%)| Polyunsaturated Fat: 5g| Cholesterol: 50mg (17%)| Sodium: 247mg (11%)| Fiber: 2g (8%)| Sugar: 1g (1%)| Net Carbs: 2g (4%)