Posted: 11.14.19
Updated: 06.07.20
We have rounded up all the low carb side dishes you could need to get you through the big holiday dinner!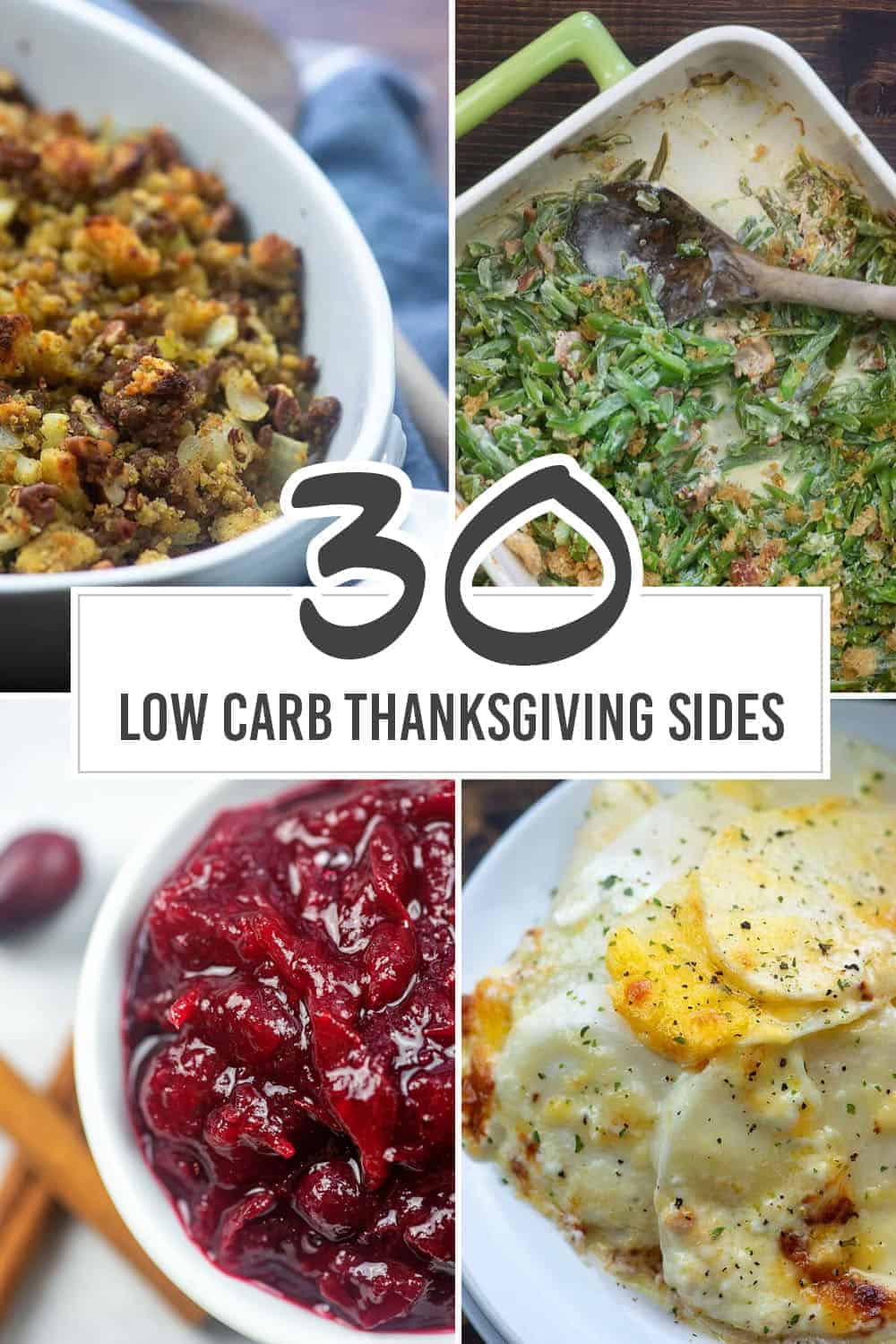 The main course at Thanksgiving is always a given in our house…turkey, of course! Sometimes we even cook a ham to go with it.
The side dishes though, that is where the magic of Thanksgiving is! There are so many delicious options on the table it can be hard to fit it all on one plate. For many families the go-to recipes are loaded with carbs, but it doesn't have to be that way and you DON'T have to feel deprived!
We like to focus on low carb meals that don't feel like you are eating low carb, or worse, forcing others to go low carb if they don't want to. So with that in mind, we are offering you this awesome list of low carb side dishes for you to chow down on this holiday season! Bon Appetit!
Follow me on social for more recipe ideas & inspiration!
Low Carb Thanksgiving Sides!
Loads of our FAVORITE low carb lifestyle side dish recipes!
Loads of our FAVORITE low carb lifestyle side dish recipes!
Want To Save This Recipe?
If your family is anything like ours, you will have leftovers when Thanksgiving is over. Last year I turned to this Leftover Turkey Casserole recipe and we liked it a lot. It is always good to finish off the food and waste as little as possible.
Also, our desert this year is this AMAZING keto pumpking pie with streusel topping!
Happy Thanksgiving!