These KETO AVOCADO FRIES are crispy on the outside, creamy on the inside, and so simple thanks to the air fryer!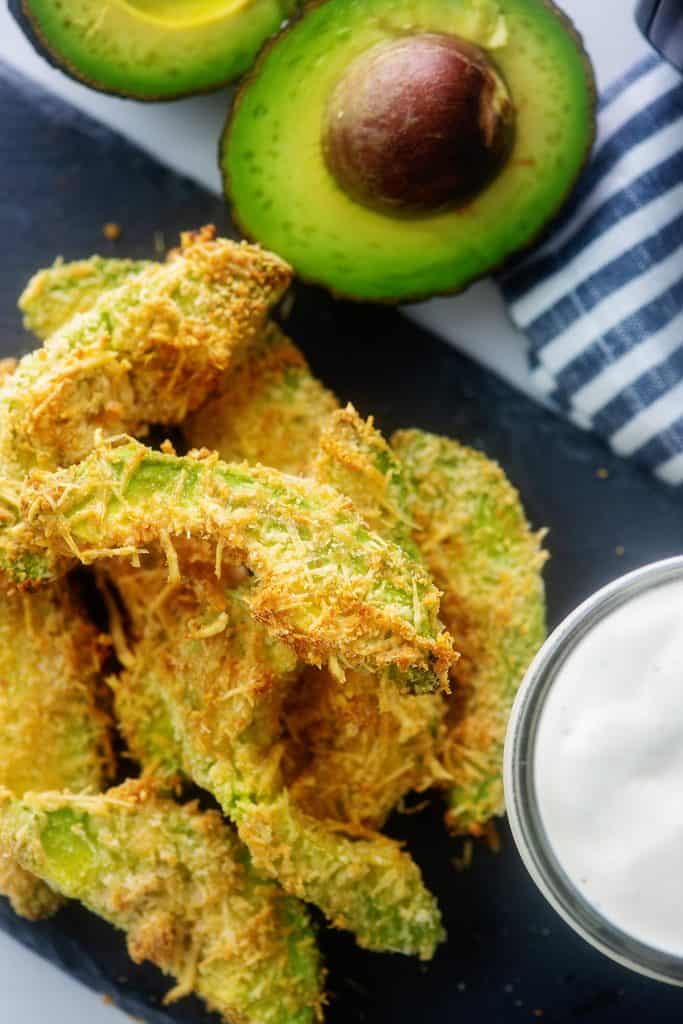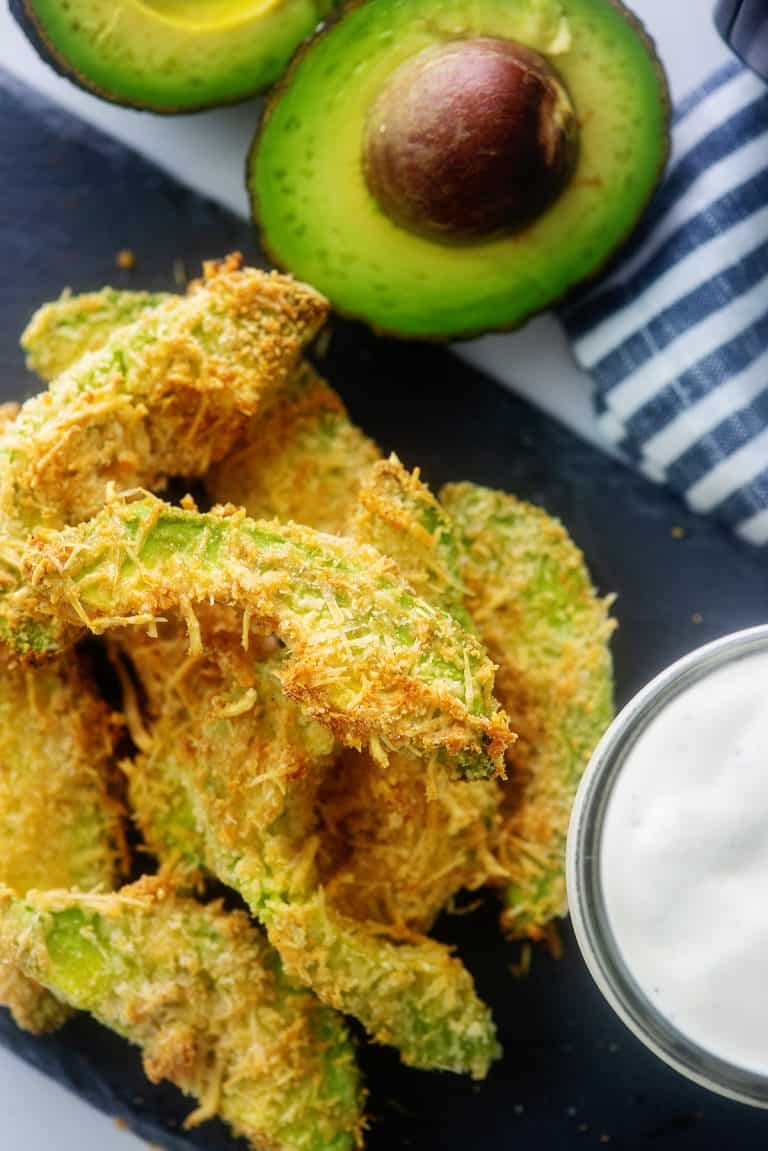 One of the trickiest parts for me about low carb is the lack of crispy, crunchy snacks.
I mean, salty crunchy snacks are an important part of my life, you know? 😉
Enter these air fryer avocado fries! They are an excellent side for your burger, they're fabulous eaten as a taco in a low carb tortilla, and best yet – they make the perfect snack while you're binging a new Netflix series.
These have a perfectly crispy, crunchy exterior that gives way to a creamy, warm center.
Find the Recipe:
We shared this recipe over AirFried.com and you don't want to miss it! These KETO AVOCADO FRIES are going to be a major favorite, I just know it!
Be sure to dip these in our keto ranch dressing.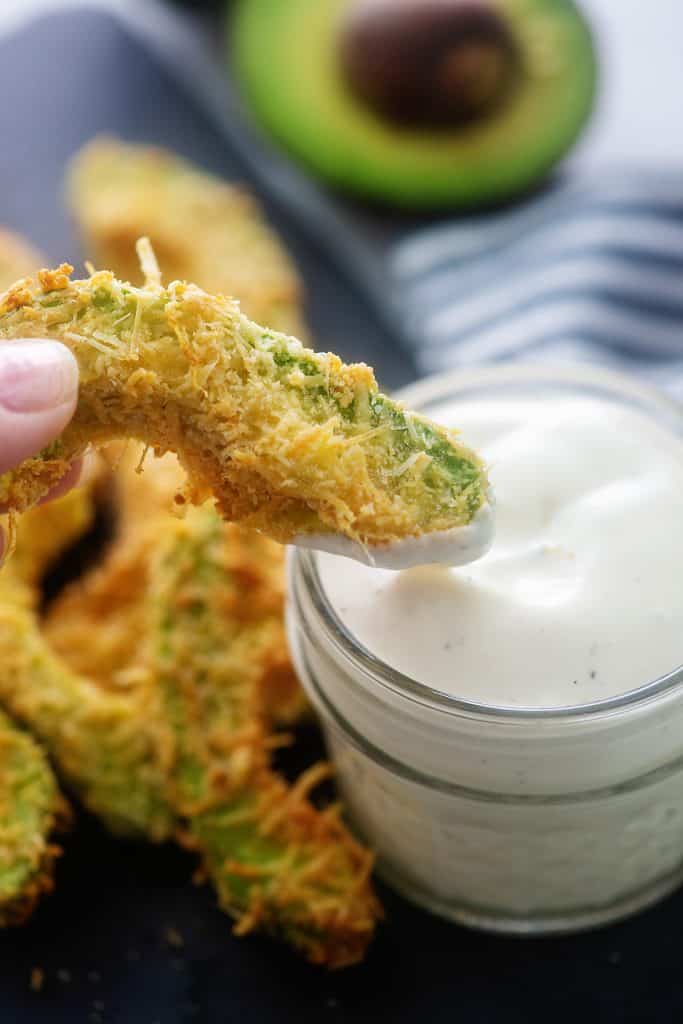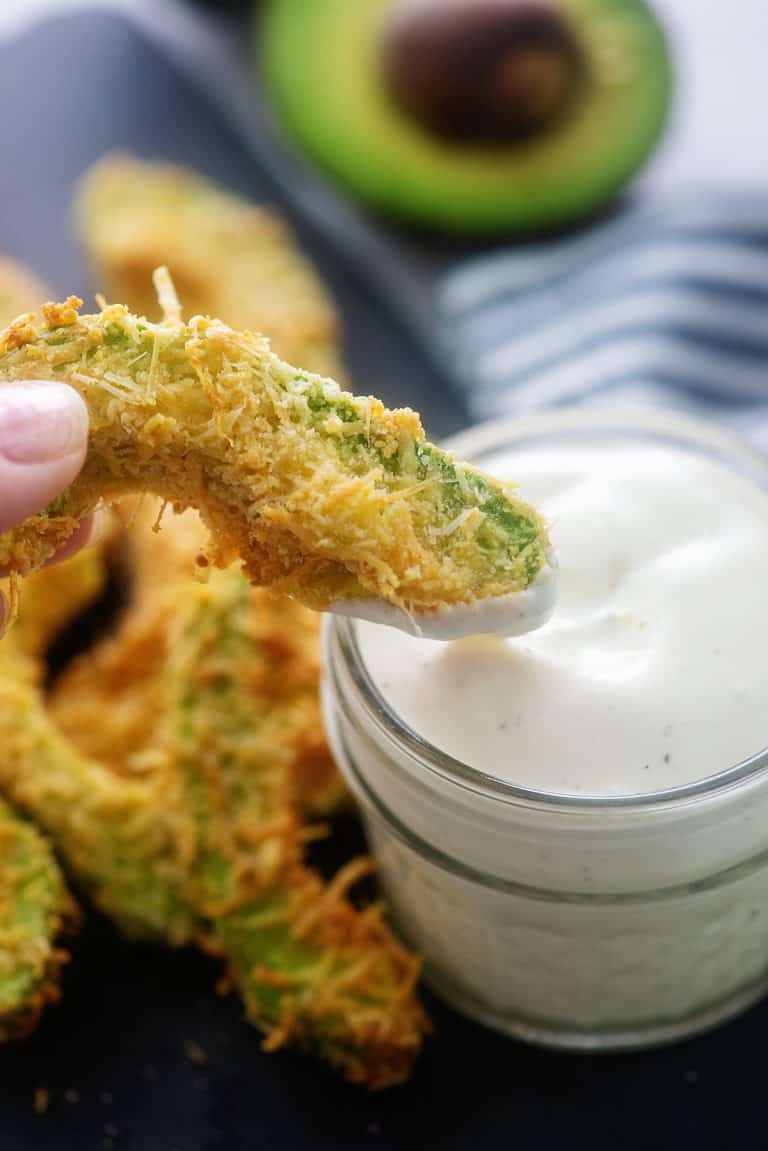 No Air Fryer?
Go ahead and head over for the recipe for the breading. When it's time to cook, bake at 400 degrees for 20 minutes, or until the breading is golden brown and crispy. They're not going to be quite as crispy and taste like they were deep fried, but they're still delicious.
Enjoy!