This Air Fryer Frozen Shrimp is the easiest way to get shrimp on the table – drizzled with garlic butter, perfectly cooked, and ready in just 10 minutes straight from the freezer!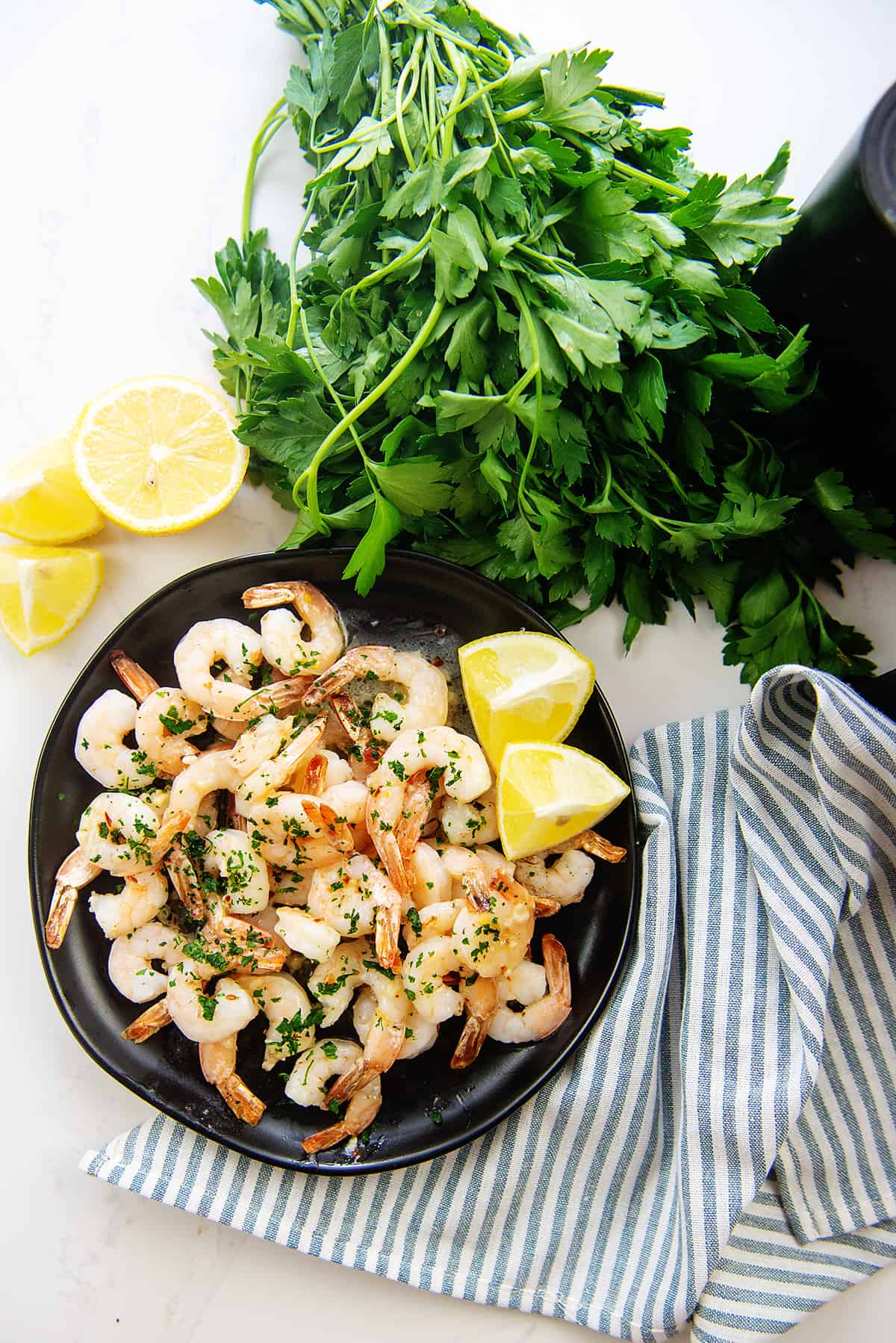 We are always on the look out for quick and easy ways to get dinner on the table without a ton of prep or planning ahead.
I mean, I love to cook, but there can just be an overwhelming amount of prep and planning that goes into a keto lifestyle, so I'm all about having a repertoire of easy, go-to recipes on hand for nights when I just don't have it in me to spend an hour in the kitchen.
Which brings us to this air fryer frozen shrimp!
Not only does it cook in just 10 minutes, you don't even need to remember to thaw the shrimp – it cooks straight from the freezer, turns out perfect, and is the ultimate easy dinner!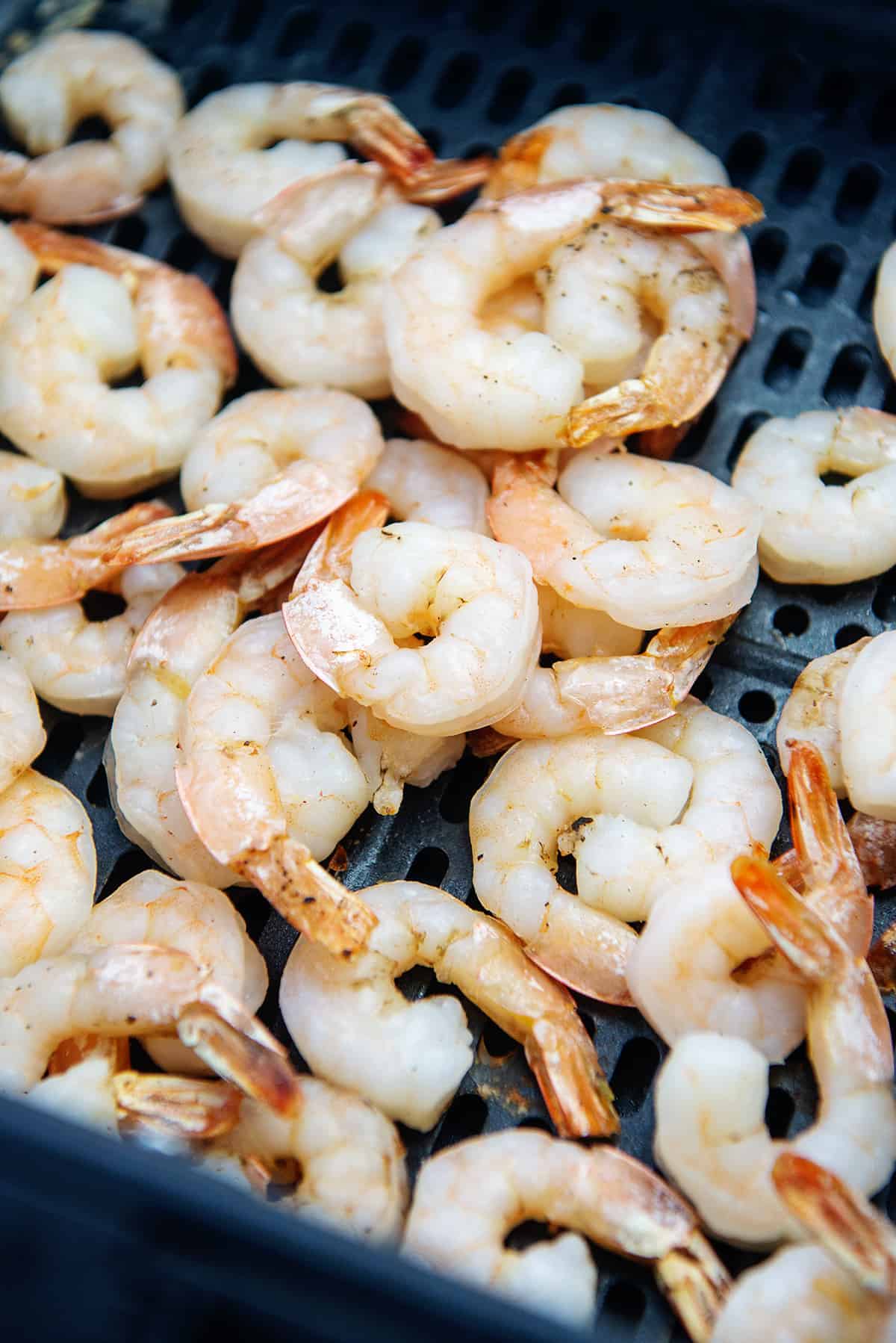 Get the recipe:
We shared this recipe over on our sister site, AirFried.com, where we share loads of recipes using our favorite appliance. Not all of them are low carb, but I squeeze in as many as I can!
Get the recipe for Air Fryer Frozen Shrimp and enjoy a quick, flavorful dinner in minutes tonight! You'll never want to go without a bag of frozen shrimp in your freezer after you try this one. 😉