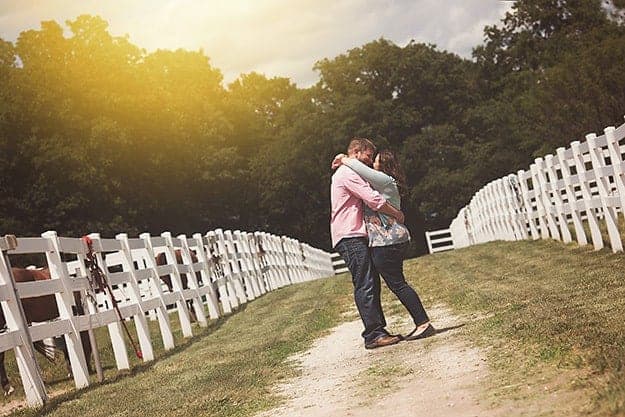 Hi guys!
We're Chad and Karly – high school sweethearts with a love for food (and each other, still, even after almost 20 years).
Karly has been a food blogger over at Buns In My Oven since before it was cool to be a food blogger, way back in 2008. (Quick question – has it ever been cool to be a food blogger or are we just dreaming?) She started out creating simple recipes for buys moms and Buns In My Oven quickly grew into a trusted resource for millions of people every month. Karly is the Recipe Creator, Picture Taker, and Writer in this little collaboration.
Chad has been working in the ethanol industry since 2008. He likes to geek out about the process and is a bit of a magician when it comes to fixing the problems in an ethanol plant. Social media life is new for him and he just published one of his first Facebook posts a couple of months ago. This should be fun. Chad is the Chief Recipe Tester, Tech Guru, and Head Business-y Guy behind this blog.
Together, they've added on a few pounds over time and when Karly started experimenting with a low carb diet, it quickly became obvious that this was the lifestyle made for them. Butter, bacon, and cheese are always what draw people in, but they also enjoy the freedom that living a keto lifestyle gives them. It's fairly simple to eat out, travel, and cook low carb recipes without feeling deprived.
This blog is a place for Chad and Karly to share their passion for that low carb life with all of you.
We're so glad you're here for the ride.
Get in contact at karly@thatlowcarblife.com!